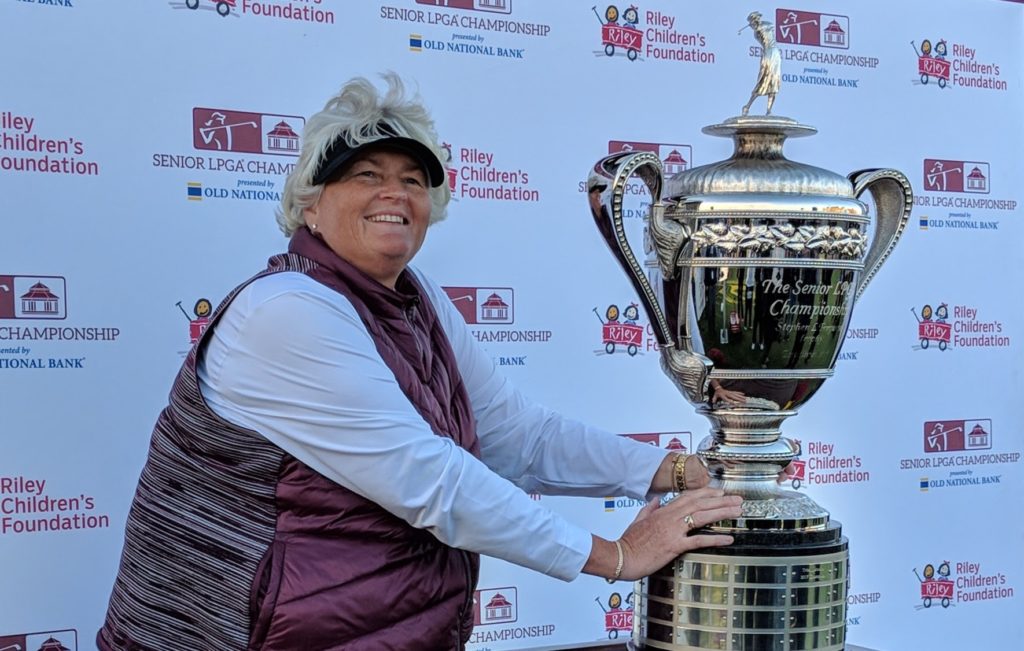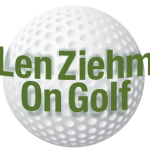 FRENCH LICK, Indiana – There's no doubt who the best senior woman golfer was in this first historic first year. England's Laura Davies won both the U.S. Senior Women's Open and the Senior LPGA Championship convincingly.
Davies was as dominant in the Senior LPGA as she was in the Open, played in July at Chicago Golf Club. Davies won that one by a whopping 10 strokes. She was a wire to wire winner in the Senior LPGA, which concluded on Wednesday on the Pete Dye Course here.
"It was a real victory for me,'' said Davies, who won her 87th tournament world-wide with an 8-under-par 208 score for the 54 holes. "I played OK here before but never strung three rounds together.''
Davies was third in the first major tournament for senior women professional last year when another England golfer, Trish Johnson, won the title. Davies owned the next two majors for that segment of players this year, but Wednesday's win wasn't as easy as her victory in Chicago.
"I had a five-shot lead (going into the last round) there,'' said Davies. "Here I started with a three-shot lead, then it was a no-shot lead. On this course you can't take anything for granted.''
Davies made bogey on the first hole, then Sweden's Helen Alfredsson posted four birdies in her first eight holes and Italy's Silvia Cavalleri, paired with Davies, got into the mix as well. The three were tied at 5-under-par six holes into the round.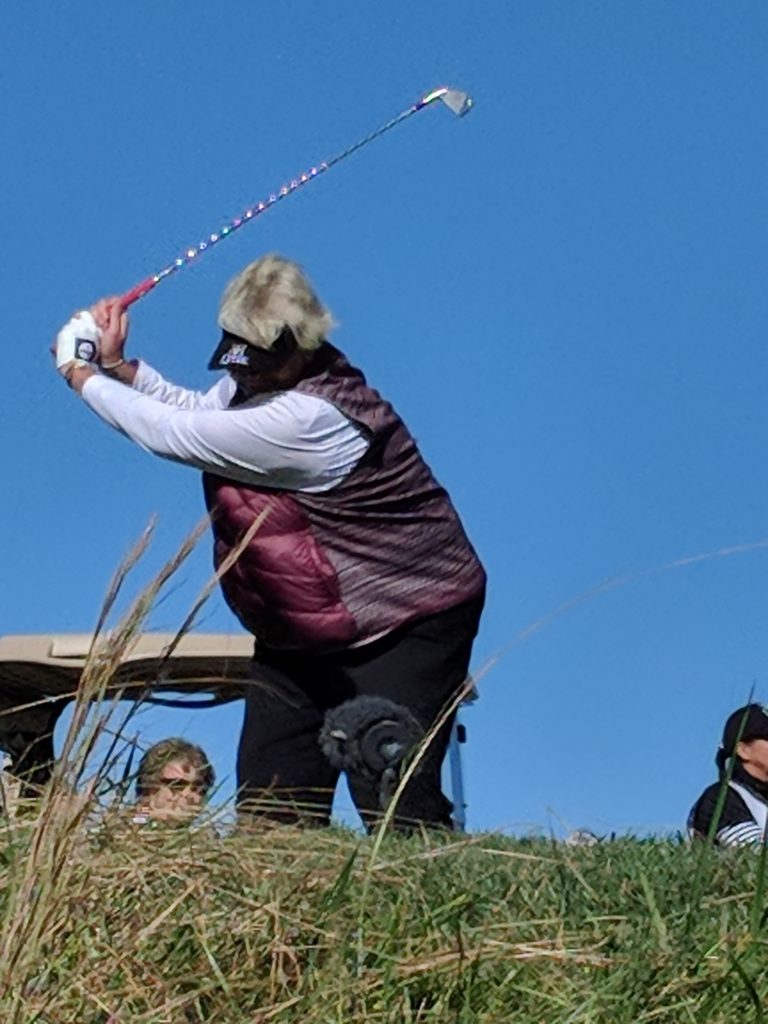 While temperatures climbed over 60 degrees for the first time this week, the winds kicked up to over 20 miles per hour. That made scoring difficult for everyone, and Davies had only two serious challengers. She passed Cavalleri before the first nine was done and was in command the rest of the way after Alfredsson made double bogey at No. 11.
"I made a mistake (hitting a ball into a bunker and leaving one recovery shot in the sand) and I couldn't recover,'' said Alfredsson. "You feel horrible, but it was a joy to be here.''
No doubt Davies' tournament schedule paid off. Alfreddson had played in only two tournaments this year, and none since the U.S. Senior Women's Open. Davies is among the busiest players tournament-wise in the senior ranks. She plays on the LPGA, European and Legends tours.
"Not taking anything away from Laura, she's an amazing golfer,'' said Alfredsson, "but it's different for players who are playing tournaments regularly. We all love to play, but you don't know how you'll react (if you aren't competing regularly).''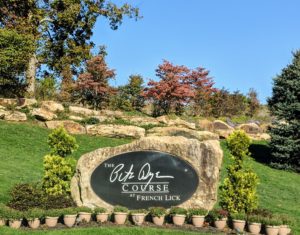 NOTES: Riley Children's Hospital, the tournament's charitable beneficiary, sends many of its young patients to the event each year but on Wednesday Genevieve Bennett Slater of Sullivan, Ind., was also on hand to introduce the players at the first tee. Now 91 years old, she was a Riley patient between the ages of 5 and 16 when she had multiple surgeries to avert a birth defect.
Sherri Turner was inducted into The Legends Hall of Fame at a pre-tournament banquet. On Wednesday she worked as a caddie for Martha Nause.
Defending champion Trish Johnson posted her third straight 73 and finished sixth. Juli Inkster, runner-up to Davies in the Senior Open, bounced back from a second-round 80 to shoot 73 and finish in a tie for12th.
Jamie Fischer, the teaching professional at Conway Farms in Lake Forest, shot 76 and was at 13-over-par 229, good for a tie for 24th in the 80-player field. Berwyn's Nicole Jeray, who is on the teaching staff at Mistwood in Romeoville, was three shots behind Fischer overall but finishing strong. She rolled in a putt from off the green in concluding her round with back-to-back birdies.