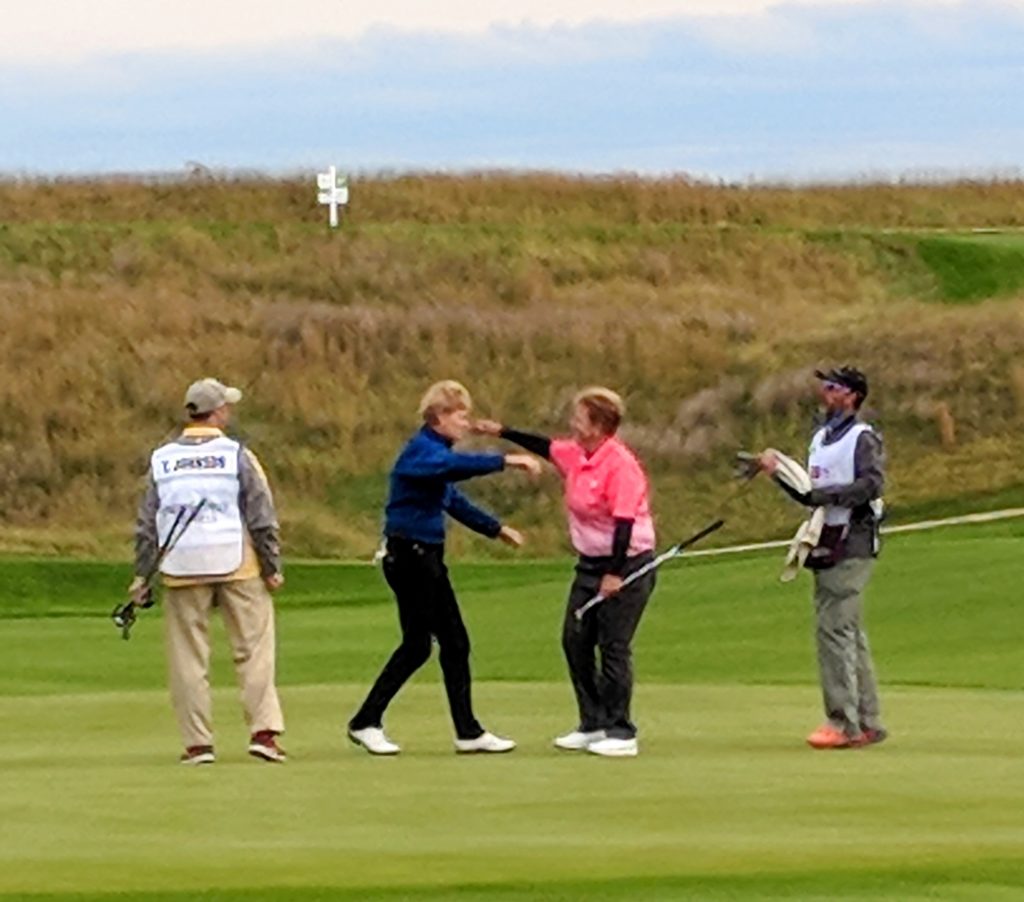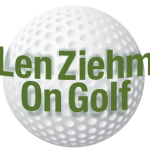 FRENCH LICK, Indiana – England's Dame Laura Davies, winner of the U.S. Senior Women's Open at the Chicago Golf Club in July, is poised to sweep the two major championships for senior women golfers on Wednesday (TODA).
Davies started Tuesday's second round of the Senior LPGA Championship on the Pete Dye Course with a two-stroke lead, then promptly frittered it away with three-putt bogeys on the first and fourth holes. It didn't take long for the long-hitting Davies to get back in the groove, however.
Birdies on Nos. 5 and 6 settled her down and after that it was clear sailing. She posted a 2-under-par 70 to hit the 36-hole stop in the 54-hole competition at 6-under-par 138. That left her two ahead of Brandie Burton, who shot a 66 – the low round of the tournament. Italy's Silvia Cavalleri (69) and Australian Jane Crafter (71) are another shot back in a tie for third.
Davies, who won at Chicago Golf Club in July by a whopping 10-shot margin, credited a new putter for her solid play over the first 36 holes here. She saw one to here liking on the putting green and Anthony Bradley, a member of French Lick's professional staff, had a model that Davies put in her bag for the tournament. She used it to make birdie putts of 25 feet at No. 11 and 30 feet at No. 15 on Tuesday.


The pace of play was better and so was the scoring in Round 2. Monday's breezy first round was played in frigid weather with temperatures in the 40-degree range most of the day. Temperatures didn't climb much on Tuesday but the sun came out and the wind died down.
"It was like night and day,'' said Davies. "Today actually was pleasurable. Yesterday was misery.''
"I could actually feel my hands today,'' said Burton, who hit 16 of the 18 greens in regulation in her hot round. "I couldn't feel my hands on the putter yesterday to save my life. It's nice to go into the last round with confidence. It's been a long time since I shot that number.''
Not all the players shook off the first-round gloom, however. England's Trish Johnson, the defending champion who is bidding for her third straight victory on the Pete Dye Course, posted a second straight 73 and is eight shots back going into the final round.
Michelle Redman, last year's runner-up, shot 75 and Juli Inkster, the champion here in 2015, started the day in second place and dropped into a tie for 19th after shooting an 80.
Today's champion will receive $90,000 from the tourney's $600,000 purse.
.
NOTES: Shelley Hamlin, who was inducted into The Legends Hall of Fame here on Friday, passed away on Monday night following a long battle with cancer. She was 69. Hamlin enjoyed a long playing career on both the LPGA and Legends circuits.
Nancy Scranton, who developed her game while growing up in Centralia, Ill., and is also a Legends Hall of Famer, withdrew from the tournament after suffering a pinched nerve in her neck. She joined The Golf Channel broadcast team for Tuesday's round.
The two Chicago players in the 79-player field, Berwyn's Nicole Jeray and Lake Forest's Jamie Fischer, are tied at 9-over par 153 entering the final round. Both improved their scores from the first round, Jeray shooting 75 and Fischer 76.