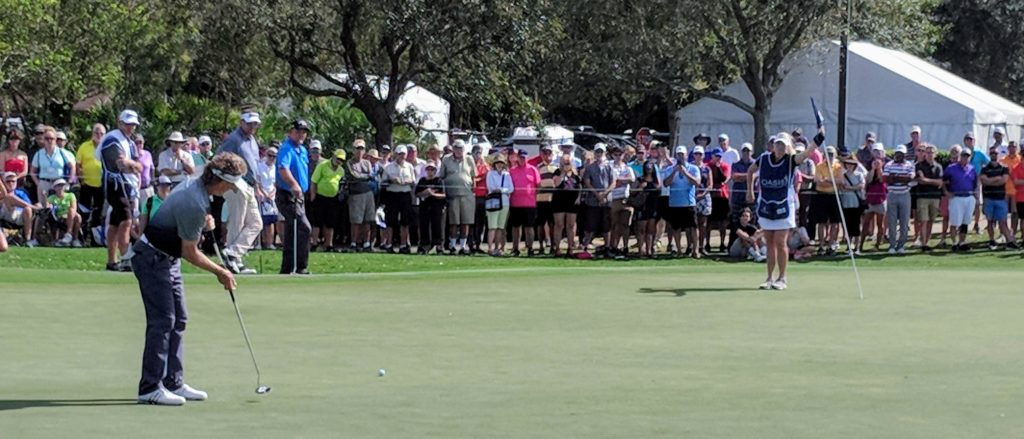 Bernhard Langer, at 61 years old, may seem near the end of his career as a tournament player. There's only one thing wrong with that line of reasoning. He keeps on winning.
Langer won on PGA Tour Champions for the 39th time on Sunday, and his victory in the newly-named Oasis Championship was something special. He captured the first full-field event of the season on the 50-and-over circuit with his daughter Jackie carrying his bag.
This was Jackie's first win as a caddie for her father. Her three siblings had already carried for one of their father's victories. Langer lives just 10 minutes from the Old Course at Broken Sound in Boca Raton, FL. – site of Sunday win — and Jackie, who is married and goes by the name of Langer John, also lives in the South Florida area.
They made for a terrific team on Sunday. Langer made birdies on five of the first seven holes and posted a final round 65. His 54-hole total of 19-under-par 197 was a tournament record but he has had plenty of success – two wins, two seconds, two thirds and eight top-10 finishes – in his hometown tournament.
This time he was a five-shot winner over Marco Dawson. Langer's winning check was $375,000.