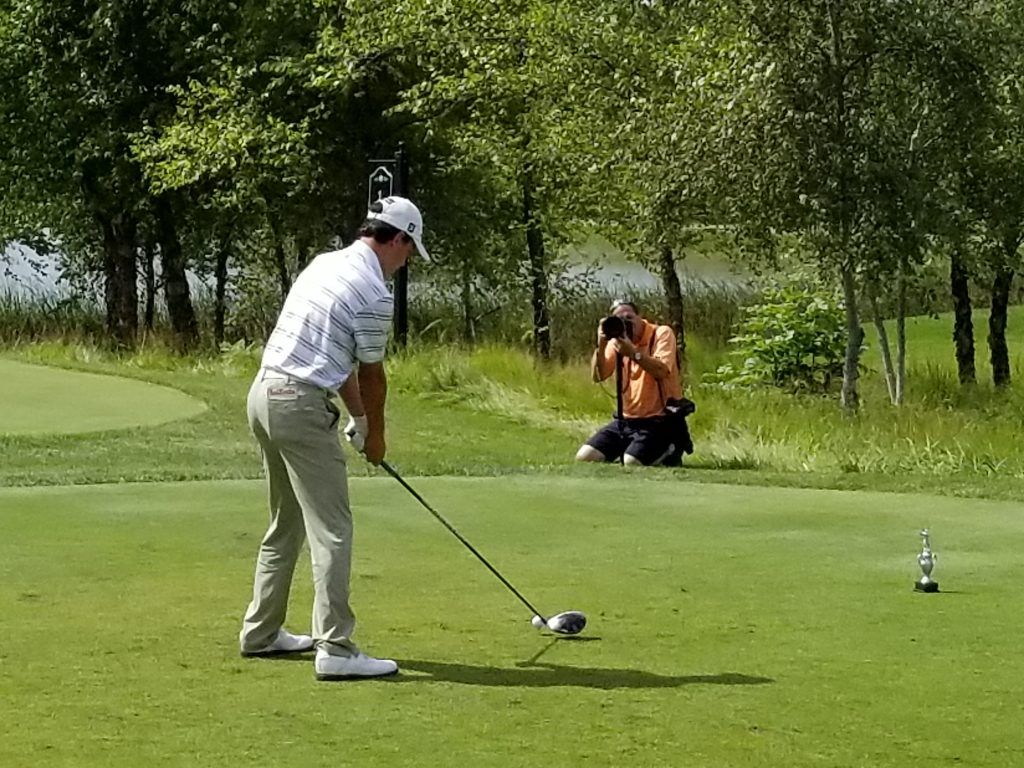 Patrick Flavin was hoping that his six-stroke lead going into Wednesday's final round of the 68th Illinois Open at The Glen Club, in Glenview, would be enough to get him through the final 18. It wasn't.
Flavin wasn't as sharp as he was in the first two days, when he shot a pair of 64s, but he regrouped in the final three holes and took advantage of one bad swing by playing partner Brandon Holtz to become the first player in 37 years to win the Illinois State Amateur and Illinois Open in the same year.
David Ogrin, who grew up in Waukegan, managed that feat in 1980 and went on to a solid career on the PGA Tour. Flavin, who grew up not too far away in Highwood, knew nothing about Ogrin but was glad to share a place in history with him.
"Walking off that final green was awesome,'' said Flavin, about to enter his season year at Miami of Ohio. "I knew I was playing good golf, but to win both tournaments in the same year is far above my expectations.''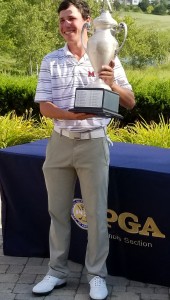 Only eight players have won titles in both of the major tournaments for Illinois residents. Just Ogrin and Flavin did it in the same year, and the only other amateur to win both at one time or another was Bill Hoffer, who never entered the professional ranks. Others to win both titles, but not in the same year, were Gary Hallberg, Gary Pinns, Mark Hensby and Roy Biancalana, all of whom spent at least one season on the PGA Tour, and Brad Hopfinger, who finished in sixth place on Wednesday.
Flavin took the Amateur at Calumet Country Club last month when he edged Jordan Hahn, a University of Wisconsin golfer from Sugar Grove, by one stroke. That tournament was a two-man duel. Flavin had more competition in the Open, which draws the best club professionals and a smattering of pro tour players in addition to the leading amateurs.
The three-way tie for second included two amateurs getting ready for college — Matt Murlick of Marquette and Nick Hardy of Illinois – and Brandon Holtz, a former Illinois State basketball player turned mini-tour golfer.
That trio finished one stroke behind Flavin's 13-under-par 202 total for the 54 holes. Murlick made a charge early, holing a bunker shot for birdie on the first hole and 155-yard 9-iron second shot at No. 2 for eagle. Hardy made a belated charge after a disappointing bogey at the short par-5 fourteenth, making three birdies on the last four holes.
Holtz was the most serious challenger. He made birdies on five of the first six holes of the back nine to wipe out Flavin's big lead from the start of the day.
"Once it got tied up that kicked me in the butt,'' said Flavin. "That gave me a sense of urgency, to stop playing defense and just go get it.''
Flavin didn't exactly get offensive, but his game steadied and three finishing pars was enough after Holtz hit a horrible tee shot at the par-3 seventeenth. It landed in deep rough, and Holtz was lucky to make bogey.
"I had gotten some momentum, but on that tee shot we were fortunate to find that ball,'' said Holtz, who was the surprise of the tournament though he did finish in a tie for 16th last year.
"I always thought I could play,'' said Holtz, who sells football helmets to youth groups for his regular job and has played golf for money only four years. "I know I can play, and I had a blast. I have no regrets.''
With Flavin still an amateur, Holtz, from Bloomington, took the first-place check of $13,886 from a total purse of $95,000. Defending champion Carlos Sainz Jr. finished in fifth place, two strokes behind Flavin.