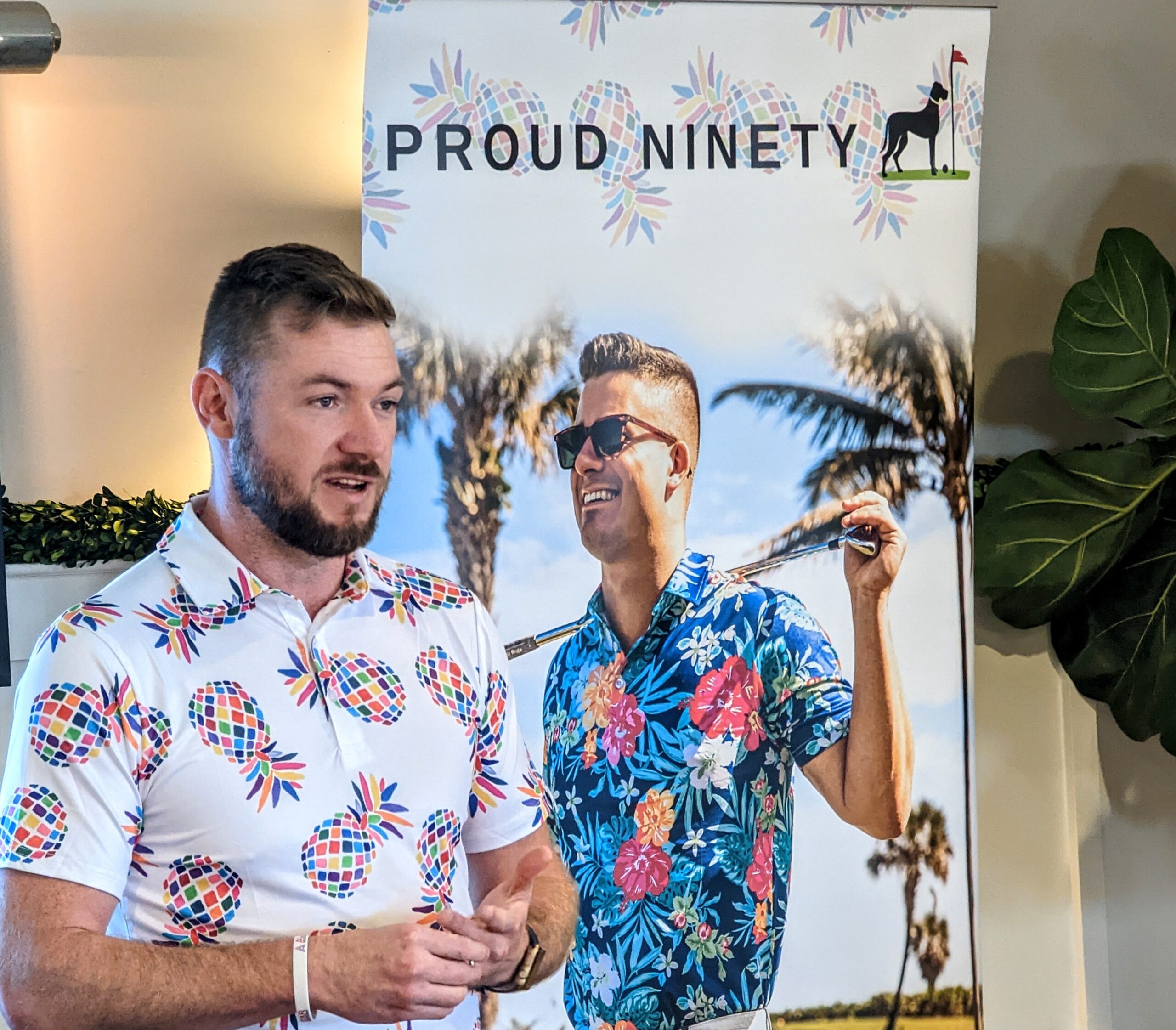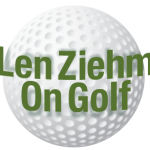 SEBRING, FL. -The International Network of Golf is a fixture at the PGA Merchandise Show and the Myrtle Beach World Amateur Handicap Championship.  ING also hosted an annual Spring Conference around the country prior to pandemic concerns.
Still on the brink of celebrating his group's 30th anniversary, ING executive director Mike Jamison moved in another direction. He organized his first Fall Forum, an event that was smaller in number of attendees than other events when ING members got together but its format may well be the wave of the future.
Attendees got a more close-up look at new golf gear in advance of January's PGA Show as well as an informative social marketing seminar led by Sabrina Andolpho, a former college golfer turned social media whiz.
And all that was in addition to two golf outings – the first at the Citrus Golf Tour Open's pro-am and the second at the return of the Durland Cup scramble. The Citrus Tour is a minor league circuit that offered a $20,000 first prize at its tournament immediately after the pro-am at Sun 'N Lakes Country Club.  The Durland Cup has been a fixture at ING events over the years.
This time, though, the four — more personalized — new gear presentations may have been the event's biggest hit.  Here's what they revealed: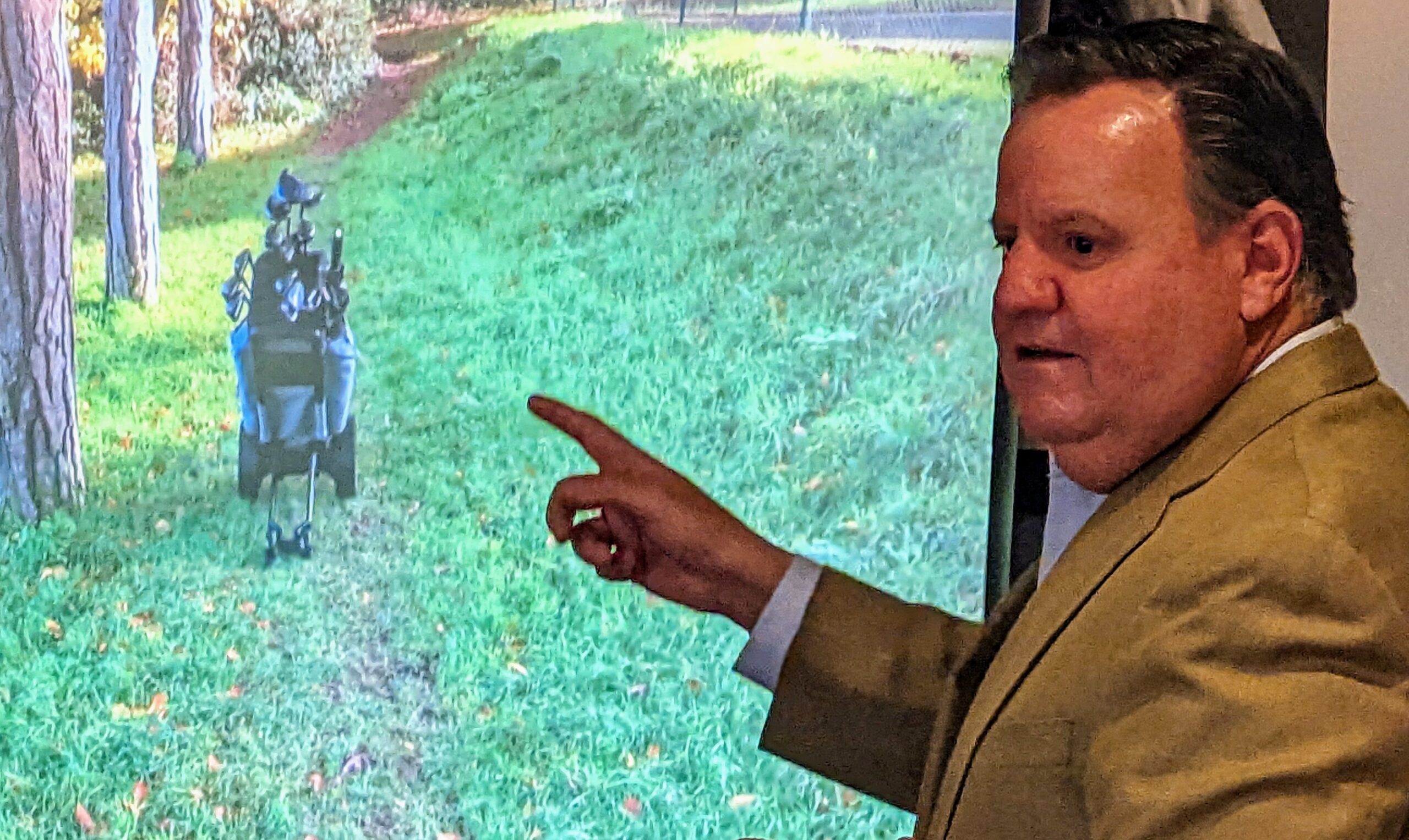 ZERO FRICTION'S WHEEL PRO – Illinois-based Zero Friction has come on like gangbusters, with president  John Iacono coming out previously with new tees, gloves, rangefinders  and balls. Now comes the much more cutting edge bags and trolleys.
Iacono introduced his first version at last January's PGA Show but the launch of the Wheel Pro, a pushcart bag, didn't go smoothly.  It has removable wheels, weighs only 10 pounds and is great for traveling.
"We had a delay in getting them out,'' Iacono said.  "They were supposed to arrive in April but didn't until late August.  Supply issues.''
That's been an all too frequent problem in many industries in the aftermath of the pandemic, but Iacono is more optimistic about his newest products – The Hybrid and The Fairway.  He expects the Hybrid – a power version of the Wheel Pro — to hit the marketplace in mid- to late-2023 and he'll provide a sneak preview of The Fairway on the Thursday of the 2023  PGA Show in Orlando, FL.
The Fairway is an electric, follow me remote control golf bag that is being developed in England.  Golfers can set the speed, and it'll include a 36-hole rechargeable battery. A ramp is under construction that will be used during the PGA Show introduction.
Weighing 32 pounds, The Fairway is not designed for carrying and Iacono anticipates a market price of $1,899.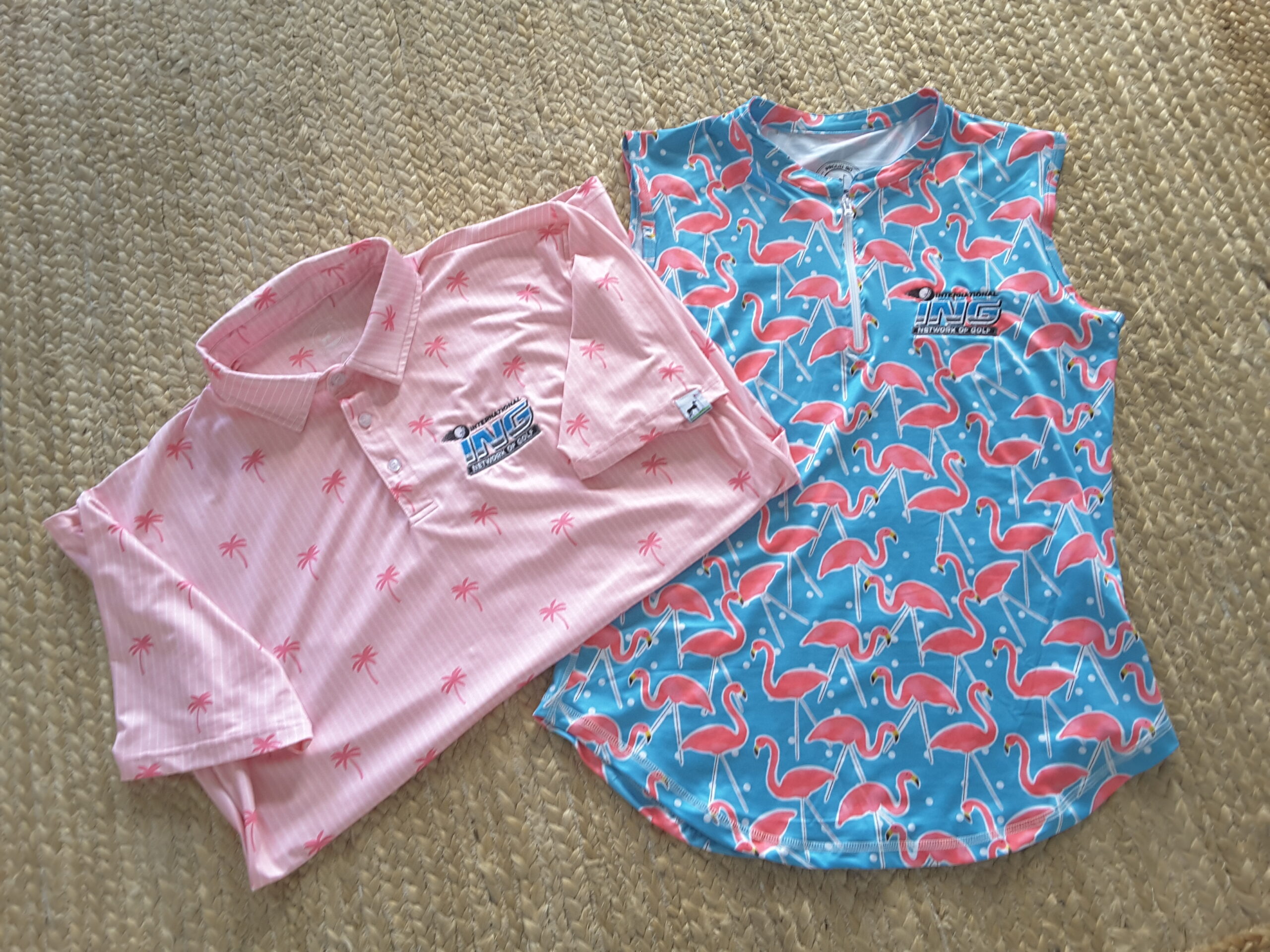 PROUD 90 – Want something different in golf apparel? Rick Versace has it, though he isn't sure his famous clothing designer last name is part of the equation.  Versace founded Proud 90 three years ago and is now its chief executive officer.
"Our mission is to make golf as much fun as possible for all skill levels,'' said Versace, who said the company name comes from that fact that "most golfers don't break 90.''
He got the idea after watching PGA star Rickie Fowler (on television) playing with no shoes on one of the nicest courses in the country.
"We wanted to create a vacation vibe, no matter where you're at,'' said Versace. His polos started with Hawaiian prints and progressed from there to include a variety of eye-catching designs.  They're also known for being especially comfortable. The company's logo – a dog standing on a green gazing up at a flagstick – underscores that. That dog is Versace's Great Dane, named Tank.
Versace now has 12 sales reps and his polos are in 250 clubs around the country.  They're priced at $79 retail and $39 wholesale. They have ING's support. Jamison declared the Proud 90 "the official ING apparel company for at least six months….We'll see how that goes, but we love it so far.''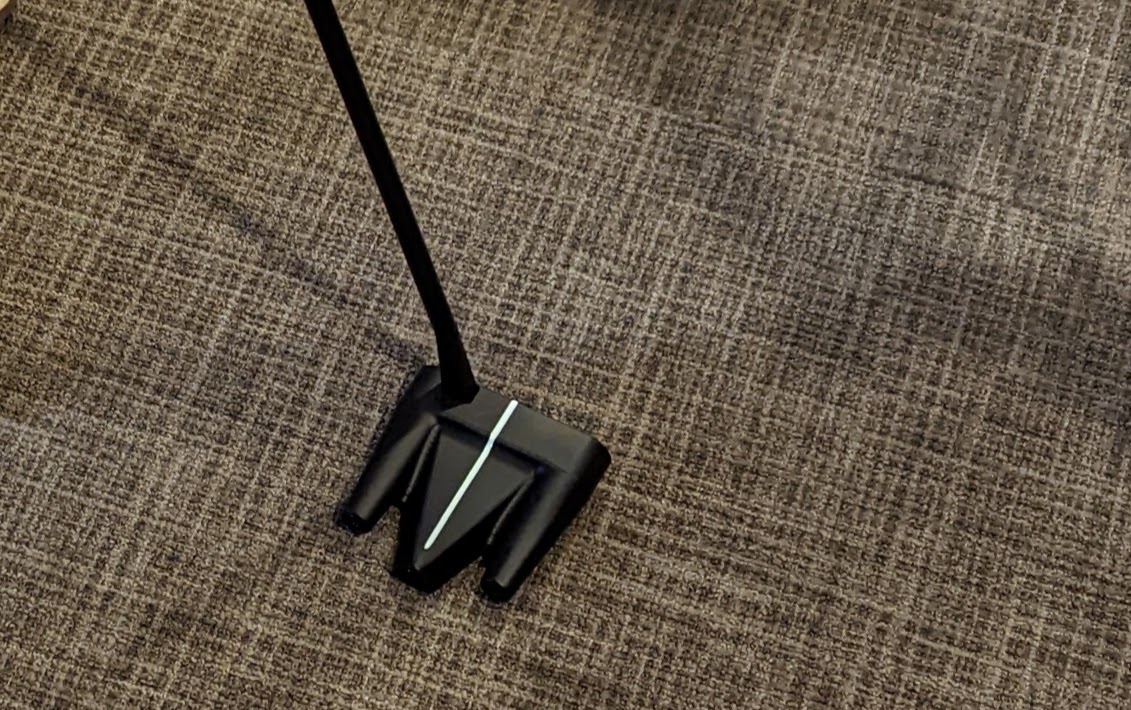 MAKEFIELD PUTTERS – Pennsylvania-based Everett Farr was browsing through a lot of golf ads during pandemic days, and that encouraged him to take his engineering talents into the creation of a state-of-the-art putter. Its adjustable weighting system makes it stand out and provides its users with a wide variety of customization options.
The Makefield putters are designed with Path of Inertia, which guides your stroke, balances the clubface to the path to the hole and provides centeredness of impact.  That encourages an immediate, consistent roll that should lead to lower scores. Five tour players and some Walker Cup players are testing it.
"One of my companies made a prototype,'' said Farr, who got immediate positive feedback.  Three months later the putter was in construction.
Michael Little, a two-time Philadelphia PGA Player of the Year, is a co-founder of Makefield and Michael Brown, who held the amateur titles of New Jersey, Pennsylvania and Delaware at the same time, is part of the Makefield team.
Farr came up with the Makefield name on a drive through Lower Makefield, a Pennsylvania town on the Delaware River.
"Make'' is what a putter is designed to do, and `field' is who you play against in a tournament,'' said Farr, who still occasionally plays with a Ping putter that his father – a PGA Tour official – gave him in 1968.  The Makefield version has captured his heart, however.
"This is all new to me, but it's an absolutely amazing putter,'' said Farr.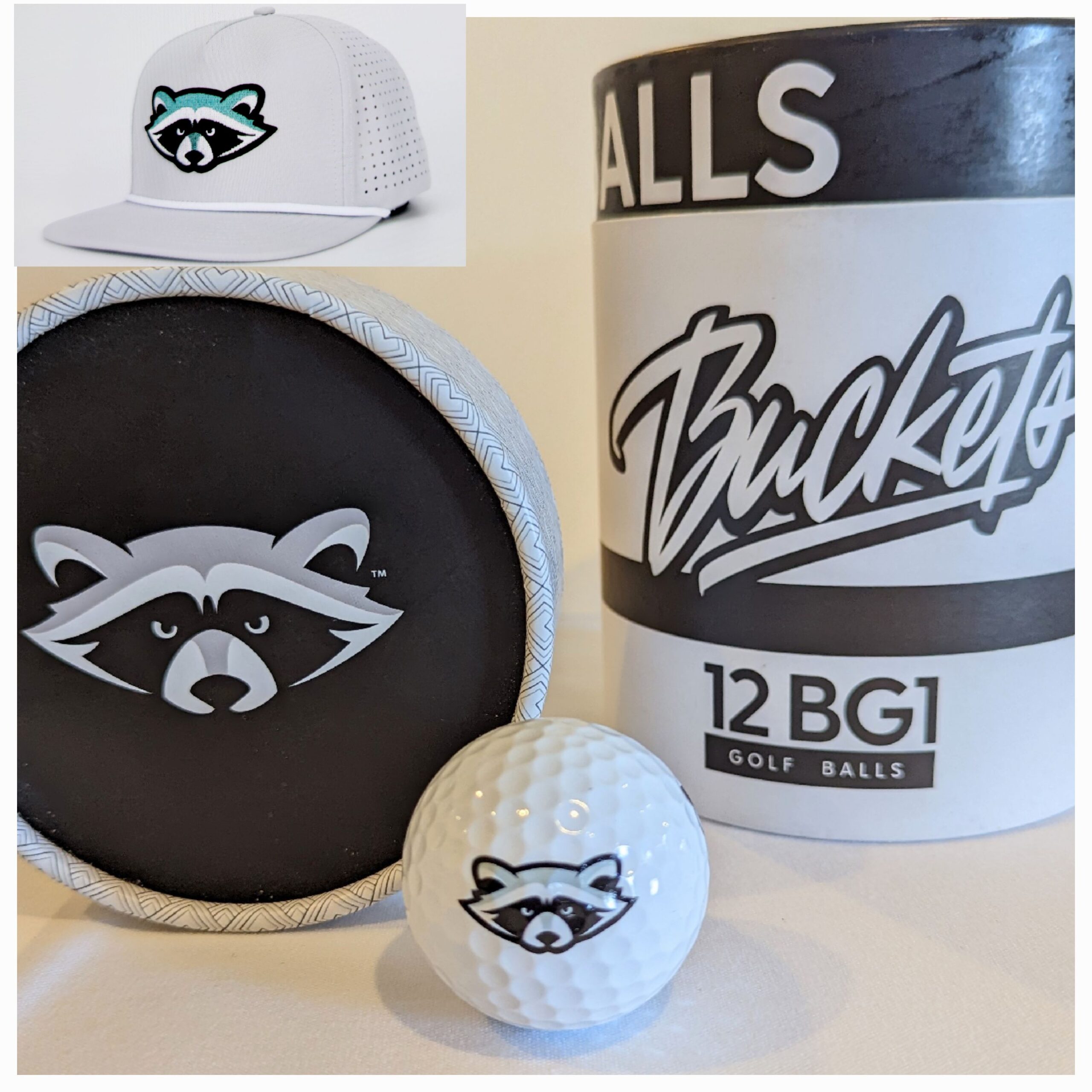 BUCKET GOLF – You've got to have fun with this company's golf balls.  Mac Ross  certainly has.
"We sell golf balls,'' said Mac Ross, who launched his company last May.   "Buckets is associated with basketball, but it works with golf, too.''
Mac's wife is a teaching pro who grew up on a golf course, and he recalls selling balls gathered off a course near his home when he was 10 years old. Both have full-time jobs now but are having fun with their new business venture.
They've named the apparel company logo "Buckey'' and are looking to give their raccoon mascot a marketing personality.  The ball packaging is the best part, though.  Its round shape —like a coffee can — makes it multi-purpose.  It could be converted into putting cup, along with a variety of storage uses.  No other golf ball manufacturer showcases its product the way Bucky does.
Apparel and golf accessories will come later, but for now Bucket balls are working out just fine.  Ross got off to a promising start at the ING Fall Forum. Though not professing to be a great golfer, he won the long drive contest at one of the Fall Forum outings.
"He hit it at least 350,'' marveled Jamison. Ross, of course, hit a Bucket ball on his long blast and another player made a hole-in-one with the ball at another of the outings.
Bucket balls so far have been made in China, and Ross is looking for manufacturers in South America and Taiwan. Ross has applied for USGA ball approval and expects no problem getting it.  The balls are being sold off the company's website  (BucketsGolfBalls.com) for $28.99, not including shipping.