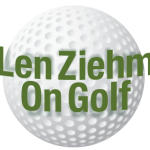 FRENCH LICK, Ind. – Scotland's Trish Johnson described the golf she played in the second round of the Senior LPGA Championship on Tuesday as "rubbish.''
Still, when the day was over on the rugged Pete Dye Course at French Lick Resort, Johnson's lead dropped only one stroke from the start of the day. She played her first round on Monday in 67 and led by four shots. She only matched par of 72 on Tuesday and leads by three over Michele Redman, a former Indiana University golfer who now coaches the women's team at Minnesota.
Johnson, who won The Legends Championship on the same course last year in a six-hole playoff with Juli Inkster, is at 5-under-par 139. Redman gained ground after a 69 on Tuesday but there are other challengers as well.
Lorie Kane of Canada and Nicole Jeray, the Northern Illinois University product from Berwyn, made charges on Tuesday and are lurking behind Johnson and Redman.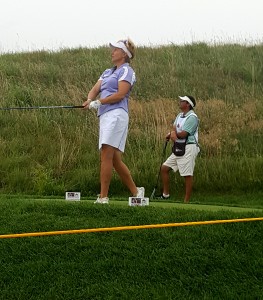 Kane shot 70 and climbed nine places into a tie for third with Sweden's Liselotte Neumann. Jeray shot 71 and moved into a tie for sixth. Kane is six strokes behind Johnson and Jeray trails by seven. Both are scrambling to play on three different pro tours, and they're the only players with LPGA membership striving to do that.
The winner of the first Legends Championship on the Pete Dye Course in 2013, Kane – like Jeray — plays more tournaments on the Symetra Tour – the LPGA's qualifying circuit – but they also make appearances on both the LPGA and Legends tours. Coordinating their scheduled between the three isn't easy.
"I love all three tours,'' said Jeray. Kane calls herself "an LPGA member, period.''
Kane is especially happy that she has still another competitive opportunity with the creation of the Senior PGA Championship. This $600,00 event has live television coverage and is the first major championship for senior women. Another is coming next year when the U.S. Golf Association's first U.S. Senior Women's Open comes to Chicago Golf Club.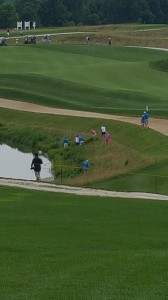 "It's about time,'' said Kane. "I've always got to take myself out of this, but the ladies who play on the Legends Tour and the women I played with as a rookie built the LPGA, so it's about time this tournament happened. I'm proud of the LPGA for taking this on but more proud of Mr. Ferguson (Steve Ferguson, head of the Cook Group who triggered the creation of the new tournament) for thinking so much of us. This is a celebration of women's golf, as it should be every week.''
Kane won't rule herself out in today's final round but says of Johnson "nothing surprises me about that woman. She's a true competitor.''
Jeray won't rule herself out, either.
"She can be beat if somebody gets hot,'' she said, "but it looks like we're playing for second.''
Johnson looked vulnerable from the outset on Tuesday. After a good warmup session she hit her first tee shot far left into a pond. That led to a double bogey and changed her mood in a hurry.
"The conditions were perfect, which probably didn't help me,'' she said. "I turned a positive – hitting it great in practice – into a negative, thinking I couldn't possibly hit it as well on the golf course. Now that's genius. I have no idea what I was thinking.
Johnson came to life with birdies at Nos. 12 and 13 to get back to even par for the day, and she insisted that the "bad mood'' she was in all of Tuesday won't be in evidence today when the $90,000 first-place prize is handed out.