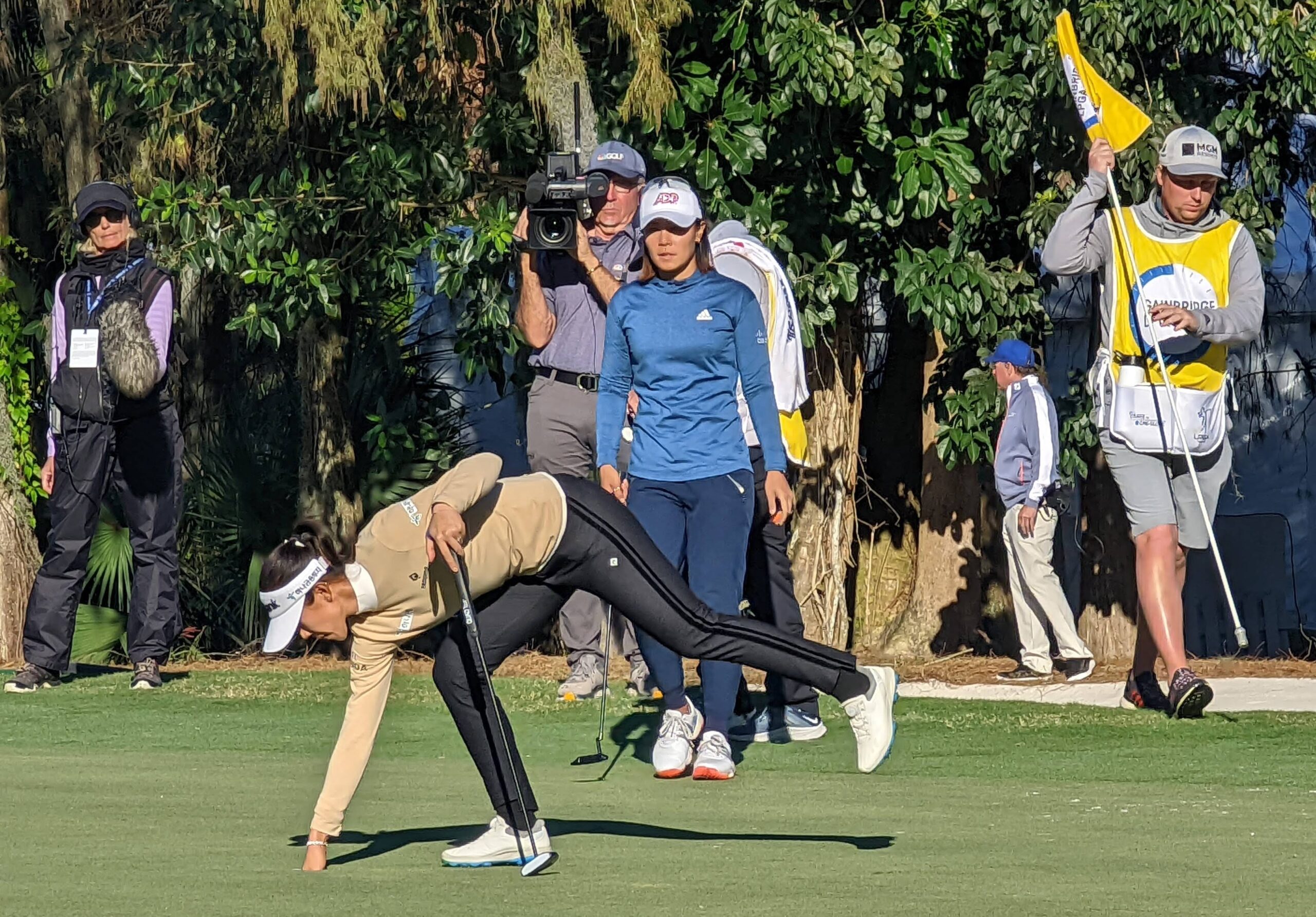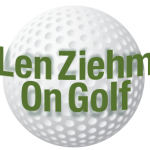 BOCA RATON, FL. – The first full-field event of the Ladies PGA tour's 2022 season was just a two-player duel between two of the circuit's most popular stars. One of them not only came away with a vicrtory but also gave herself a big boost for her Hall of Fame aspirations.
Lydia Ko, a 24-year old New Zealander who was an instant sensation when she came on the tour at age 16,  took her 17th career LPGA title by holding off 29-year old American Danielle Kang.   The good friends were in the spotlight throughout in the $2 million Gainbridge Championship at Boca Rio.
Ko took the first-round lead with a 63 and Kang rallied into a tie for the top spot after 36 holes.  They played together in the final two rounds, and Ko regained her two-stroke advantage with a solid even par round in cold windy weather on Saturday.
Kang, the runner-up to Nelly Korda in last year's Gainbridge event, got back into a tie when Ko got off to a slow start on Sunday. They took turns taking sole possession of the top spot until Ko claimed it for good with birdies at Nos. 15 and 16, and she protected it with stellar bunker shots to save pars on the final two holes.
"The putt on 15 was really the momentum shifter,'' said Ko.  "I kept reading it further and further right, and it turned out the perfect read.'' Kang had the same problem with the read from seven feet and agreed.  But she missed hers.
The winner of last week's season-opening Tournament of  Champions at Lake Nona, in the Orlando area where Ko now resides, Kang missed a 15-foot birdie putt on the final green to end her hopes of sending the seesaw competition to a playoff. Ko finished at 14-under-par 274 for the regulation 72 holes, one swing better than Kang.
In addition to claiming the $300,000 winner's check Ko boosted her chances of making it into the LPGA Hall of Fame.  Selection is determined on a performance-based point total.  She has 21 points and needs 27.
"Sometimes I try to be too much of a perfectionist,'' she said.  "The Hall of Fame would be huge, but I just try to play my best golf.''
She became the youngest-ever player-of-the-year in professional golf history — male or female — to be named rookie-of-the-year when she started her LPGA career.  Ko won two major championships among her victories early in her career and medals in two Olympics after that,  but wins have been hard to come by – until Sunday.  It was the first of her LPGA victories claimed in the month of Januaryafter failing to win on the LPGA tour in 2021.
Ko is taking this week's final of three straights stop of the LPGA's Florida swing off.  This week's event is the Drive On Championship in Ft. Myers.