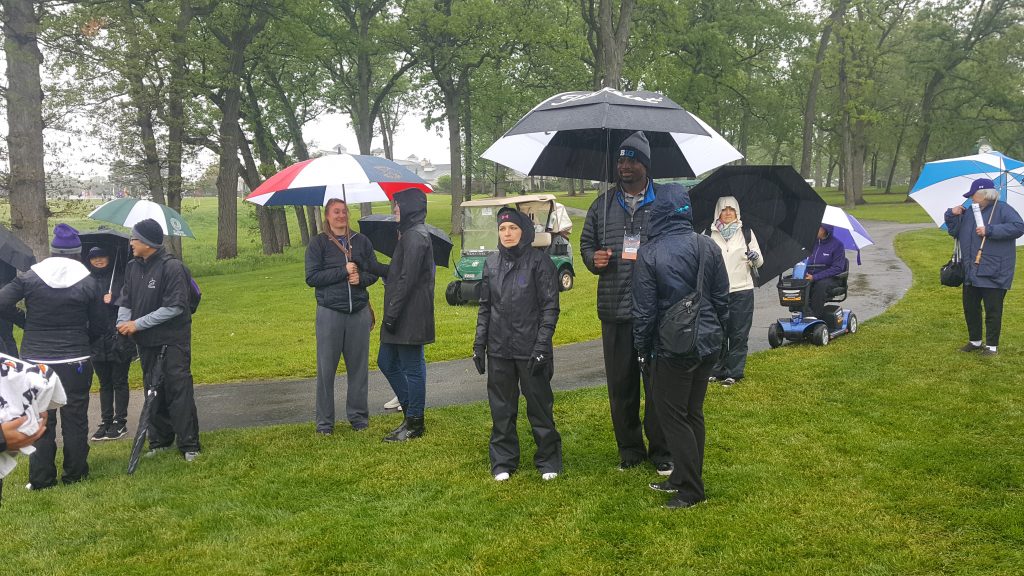 The Northwestern women's golf team couldn't repeat as conference champions; the Wildcats were runner-up to Michigan State. And, they couldn't win their NCAA regional, either. NU was second to Alabama in that one.
Coach Emily Fletcher's team was no bridesmaid in Friday's first round of the NCAA Women's Championship, however. The day may have been miserable weather-wise at Rich Harvest Farms in Sugar Grove but the Wildcats weren't fazed in the least.
Perhaps a pep talk from two of Northwestern's most successful coaches, football boss Pat Fitzgerald and men's basketball leader Chris Collins, the week before the tournament helped. As bad as it was, the weather may have been beneficial as well.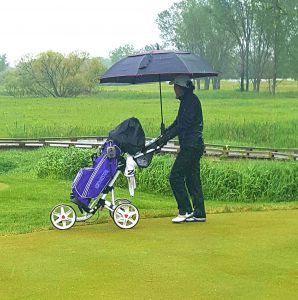 Starting late in the day NU finished with a 13-under par 301 total, two strokes better than playing partner Kent State. The late start may have helped both, since the weather improved in the afternoon. The morning starters played through rain and windy, cold weather throughout their rounds but the rain stopped in the afternoon.
Northwestern finished ninth in last year's NCAA finals, the best in school history, and Fletcher has only one senior on her tournament roster at Rich Harvest. But it was a sophomore, Janet Mao of Johns Creek, Ga., who sparked the impressive first round showing. She shot a 1-over-par 73.
"We've played in this weather before,'' said Mao. "Coming in and thinking in a positive manner was a big factor in helping us.''
Mao had played Rich Harvest once in the fall but could remember only four holes and playing the rugged course in such difficult conditions made the experience all the more unique.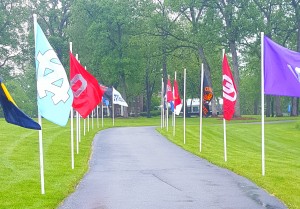 "It was encouraging, something for us to build on,'' said Mao.
Other members of the NU squad were junior Hanna Kim of Chula Vista, Calif. (75); sophomore Stephanie Lau of Fullerton, Calif. (75), senior Kacie Komoto of Honolulu, Hawaii (78) and junior Sarah Cho, of San Diego, Calif. (78).
Lau was appreciative of the Fitzgerald-Collins visit.
"We feed off their two teams,'' she said. "The conditions today were hard, but I'm proud of the way we fought for every shot. We had to be mentally tough.''
Though in the finals for the fifth straight year, NU was only the No. 12 seed and Kent State was No. 14. The Wildcats are 10 strokes ahead of top-seeded Stanford, which is tied for third with No. 7 Arizona State, No. 17 Baylor and No. 25 Ohio State – one of a record five Big Ten teams in the finals.
Mao was one stroke behind the individual leaders, August Kim of Purdue and Elodie Van Dievost of Michigan.
Northwestern has an earlier tee time in today's second round. The first Wildcat goes of the No. 10 tee at 8:36 a.m. and the last at 9:20.