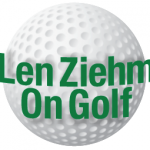 FRENCH LICK, Ind. – The pre-tournament festivities ended Friday night. Now 58 members of the LPGA Legends Tour will battle for two days in the circuit's biggest tournament over the Pete Dye Course at French Lick Resort.
Players arrived here in time for practice rounds on Thursday and Friday was devoted to the day-long pro-am competition. That preceded the evening's Champions Dinner and Hall of Fame Induction, during which JoAnne Carner and Rosie Jones were added to the select group.
As for the competition in the $300,000 championship, it all starts at 8 a.m. on Saturday when Karen Davies and Joan Pitcock, the survivors of Thursday's qualifying round, are the first twosome off the tee. Fifty-six more players will follow them with the last group starting play at 12:40 p.m. That last group will be a special one – 2014 champion Lori Kane and the defending champion, Laurie Rinker.
Rinker is coming off a big win in the LPGA Teaching Division and Club Professional National Championship earlier in the week in Florida. That was a tournament she almost didn't enter.
"I considered not playing,'' she said, "but I felt I had enough experience on this (Pete Dye) course. Plus, we're professionals here and it's much easier transitioning from slow greens to fast greens. So, I'll be fine.''
She's been very much fine over the last two Legends Championships on the Pete Dye Course, having finished second to Kane in the first one before her win last year when the tourney was reduced from 54 to 36 holes by bad weather on Sunday.
Kane needed a 3-under-par 213 for her victory in the first year of the Legends Championship. Rinker shot 71-66 for her win. This year's tournament will be played over 36 holes.
The Champions Dinner is always a highlight of Legends Week at French Lick, which also hosted the Senior PGA Championship for the men in the spring when Colin Montgomerie won the title.
Carner and Jones join a great group of previous inductees. The original class included Louise Suggs, Mickey Wright and Betsy Rawls – all winners of LPGA tournaments at French Lick from 1958-60 – plus Kathy Whitworth and Jan Stephenson. Last year's inductees were Legends executive director Jane Blalock and Nancy Lopez. The Hall is located at the West Baden Springs Hotel near the Pete Dye Course.
Whitworth handled induction honors for Carner, who was most appreciative of her selection.
"It's wonderful,'' she said. "It makes all your work worthwhile. My career was a long, long one.''
Carner, who won five U.S. Amateur titles and two U.S. Women's Opens, didn't turn pro until 1970, when she was 30 years old. She's still a regular competitor on the Legends circuit and will captain the U.S. team in the Junior Solheim Cup matches in Germany next month.
Also most intrigued by the chance to play in her first Legends Championship was Jane Geddes, who recalled her first visit to French Lick in 2008. She was working as a staffer for the LPGA then, following a successful playing career, and hadn't been back since.
"I came with Carolyn Bivens (former LPGA commissioner), and the (Pete Dye Course) was just being seeded,'' said Geddes. "We liked the facility and it's fun to see how the course is now. It's also amazing to see just how the town as grown since then. It's just delightful. You can feel it.''
Beneficiary of the tourney, presented by Old National Bank, is again Riley Children's Foundation.