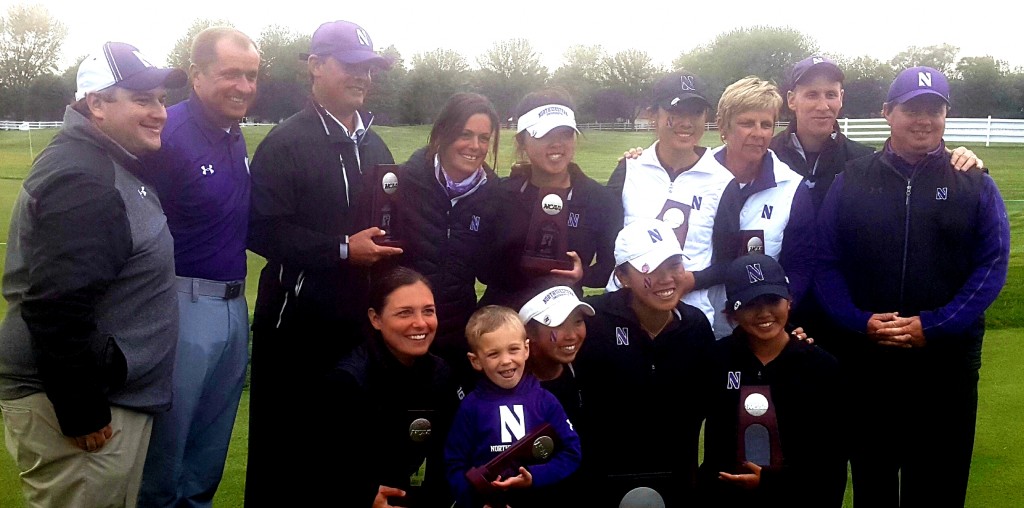 A national championship eluded the Northwestern women's golf team Wednesday, but you wouldn't have known it by their post-tournament meeting with the media. It was non-stop clowning until coach Emily Fletcher was called on to reflect on the weeks' surprising developments.
NU had a so-so regular season, was dethroned as Big Ten champion and finished second in its regional qualifier. In the finals at Rich Harvest Farms in Sugar Grove, however, the Wildcats were amazing until their last match.
Arizona State, winning the team title for a record eighth time, handled the Wildcats 3-1-1 but that was hardly a downer for a Northwestern team that made its fifth straight appearance in the NCAA finals its best one yet.
"A tremendous week,'' said Fletcher. "We talked about doing this, but getting here was pretty amazing. It was a surreal experience.''
Kacie Komoto, the only senior on the team, was the only match winner against Arizona State.
"It's been a blur,'' she said. "We all feel very blessed to be here.''
Sophomore Janet Mao, who put NU in the final match thanks to a dramatic win in a 19-hole morning semifinal match, said the team's surprising showing was an indication of things to come.
"This was a testament that we can do anything if we put our minds to it,'' she said. "It's a big stepping stone to what we can do in the future.''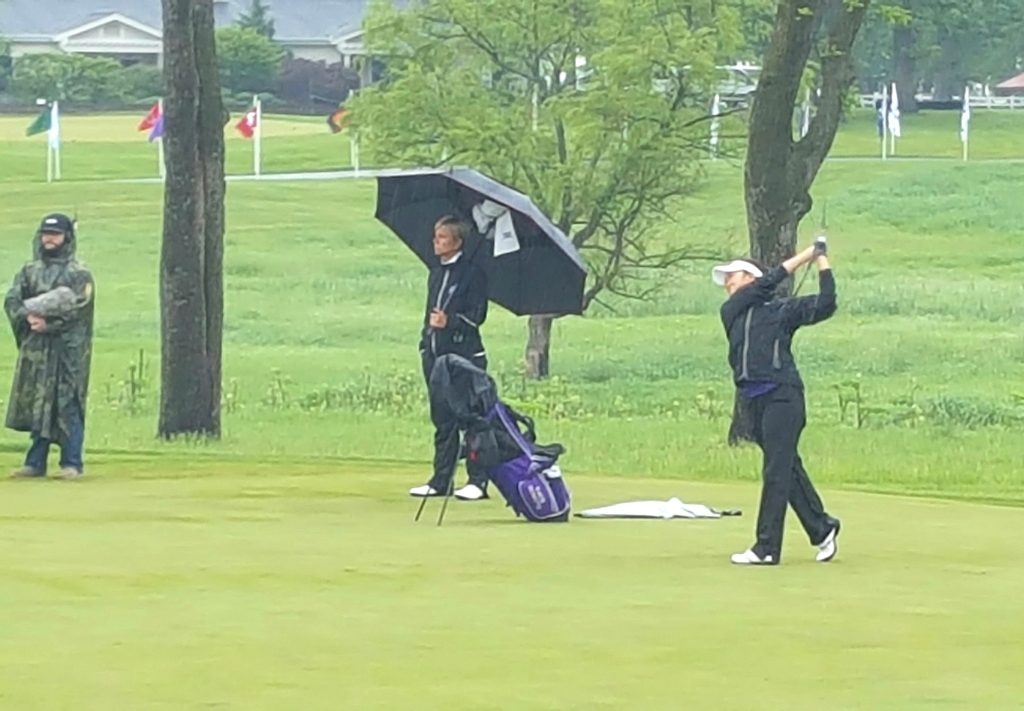 Komoto will be gone, but Mao and Stephanie Lau are just sophomores and Sarah Cho and Hannah Kim are juniors. They'll be back and expecting bigger things next year.
Their highlight on the final day of the weather-plagued tournament wasn't the final match. It was what it took to get there. The Wildcats won the stroke play portion of the tournament and then took 3-2 wins over Kent State and Southern California to earn a shot at the title.
The semifinal matches were to be completed on Tuesday but miserable weather prevented that. A 2-hour 20-minute delay in play when lightning was detected in the area led to both Final Four matches being completed on Wednesday morning. NU trailed in four of its five matches against USC was darkness halted play but the Wildcats were a new team the next morning.
Cho and Kim rallied to take 2 and 1 victories to put NU ahead 2-0 but Komoto and Lau dropped their matches to even the team battle at 2-2. That left the fate of both teams up to the only players left on the course – Mao and USC senior Gabriela Then.
The Mao-Then match went to extra after Mao won the 18th hole. Both were left with testy par putts on the playoff hole. Mao rolled hers in from six feet, then Then's stopped a revolution short of the cup. NU players mobbed Mao to complete a stirring team comeback and the emotion of the big win carried over to Fletcher as well.
"They just believed in each other,'' said Fletcher, who has taken her team to the last five NCAA finals. "They felt there was fight left in them, and they kept fighting.''
Now, after five days of women's play, the scene changes to the men. The University of Illinois will be among the favorites in the 30-team field when four rounds of stroke play tees off on Friday.