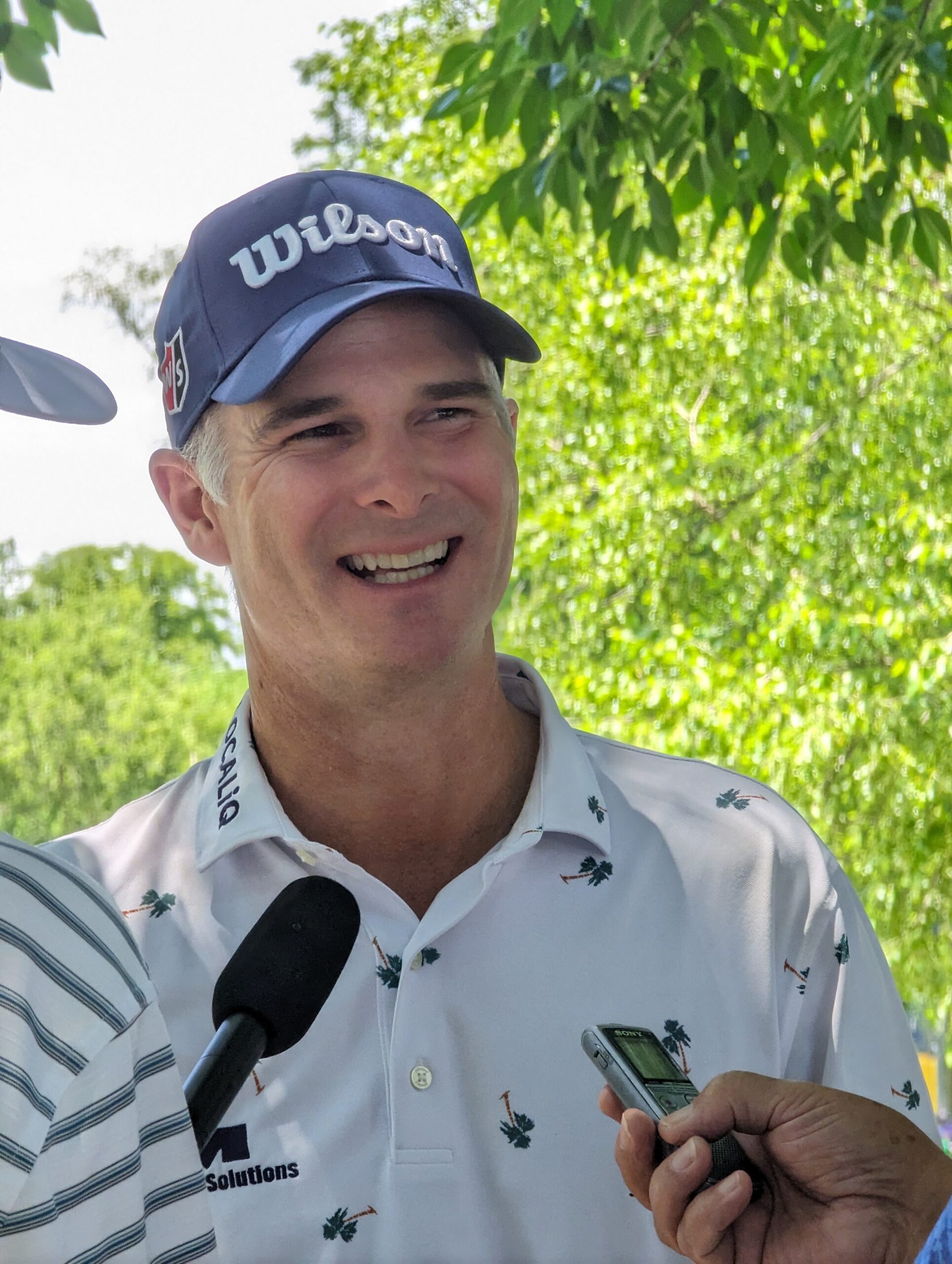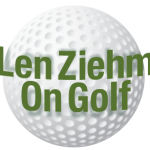 SILVIS, IL. – Wheaton's Kevin Streelman has been Chicago's best PGA Tour player for years, but this season hasn't been one of his best. Qualifying for the FedEx Cup Playoffs was even in serious doubt when the John Deere Classic teed off this week.
Only players ranked in the top 70 in the FedEx point standings qualify for the first  event of the lucrative three-tournament series that starts on Aug. 10. Streelman is No. 116 now, but still hopeful.
He should be, especially after shooting Friday's low round – an 8-under-par 63 – in the second round of the JDC.
"My goal was always to get to 45 (years of age), then be home with my family for a few years before Champions,'' said Streelman, who is 44 and can't play on PGA Tour Champions until he's 50. "But now that I feel I can shoot scores like this I'm not ready to give it up yet.''
Streelman went from being in danger of missing the 36-hole cut to getting into a tie for 10th place. He's within five shots of leader Cameron Young, last year's PGA Tour rookie-of-the-year who had a 65-64 start.
A strong weekend showing at TPC Deere Run would help Streelman's playoff hopes significantly and – if he does crack the top 70 – there's the fact that one of the $20 million playoff events is like a home game.  The BMW Championship is back in the Chicago area, at Olympia Fields' North Course. It tees off on Aug.17
Streelman played that course when it was used in the 2020 playoffs. The BMW hasn't been back in the Chicago area since then.
"I love that golf course and I love the renovation it had,'' said Streelman, "but the course was really rough in that playoff year.''
Streelman will play in next week's Barbasol tourney in Kentucky, then take a week off before the last two regular season tournaments – the 3M Open in Minnesota and the Wyndham Championship in South Carolina. Then, even if he cracks the top 70 to get into postseason play, he needs to be in the top 50 after the first playoff event to qualify for Olympia Fields.
"I've had my PGA Tour card for 16 years, and I'm proud of that,'' said Streelman, "but what you really remember are the chances that you've had. If I have two more rounds like this one (the 63) I should be fine.''
Making it to this year's playoffs is a big challenge now, but there have been other distractions this year in addition to his results in tournament play.  First came the retirement of Tim Clarke, the long-time president of Wilson's Golf Division. He is Streelman's "dear friend, like a big brother,'' and Streelman's contract with the Chicago equipment manufacturer ends after this year. He'd like an extension.
Then there has been the ongoing battle between the PGA and LIV Tour.  Streelman, a member of several PGA committees, has been an outspoken critic of LIV. The announcement of a "merger'' of the two tours has left the players in the dark and the month-long leave of absence of PGA Tour commissioner Jay Monahan is puzzling, even though the PGA Tour announced Friday that Monahan would resume his duties on July 17.
"Honestly we don't know much more than anybody else,'' said Streelman.  "The media articles seem accurate, but we haven't heard from Jay, and that's strange.  I hope he's OK, but you'd think we would have heard something by now.''
Streelman heard something from his caddie, Mike Bestor, that triggered his great round on Friday. His par 71 in the first round was not encouraging.
"I actually hit the ball fine, but Mikey helped me with my putting last night,'' said Streelman.  "It was one of those 7 p.m. emergency sessions.  He had me adjust my eye line to the left a touch, and I could see the putt line a little cleaner.  I had been tilting.''
There's  no time for "tilting'' now. Low scores are usually commonplace at the JDC, and that's more so the case this year.  Streelman posted one of five 63s on Friday.  One of the others was by Michael Thorbjornsen, and his was the lowest round ever by an amateur at the JDC.
Still, Streelman climbed 72 places on the leaderboard with his big round.