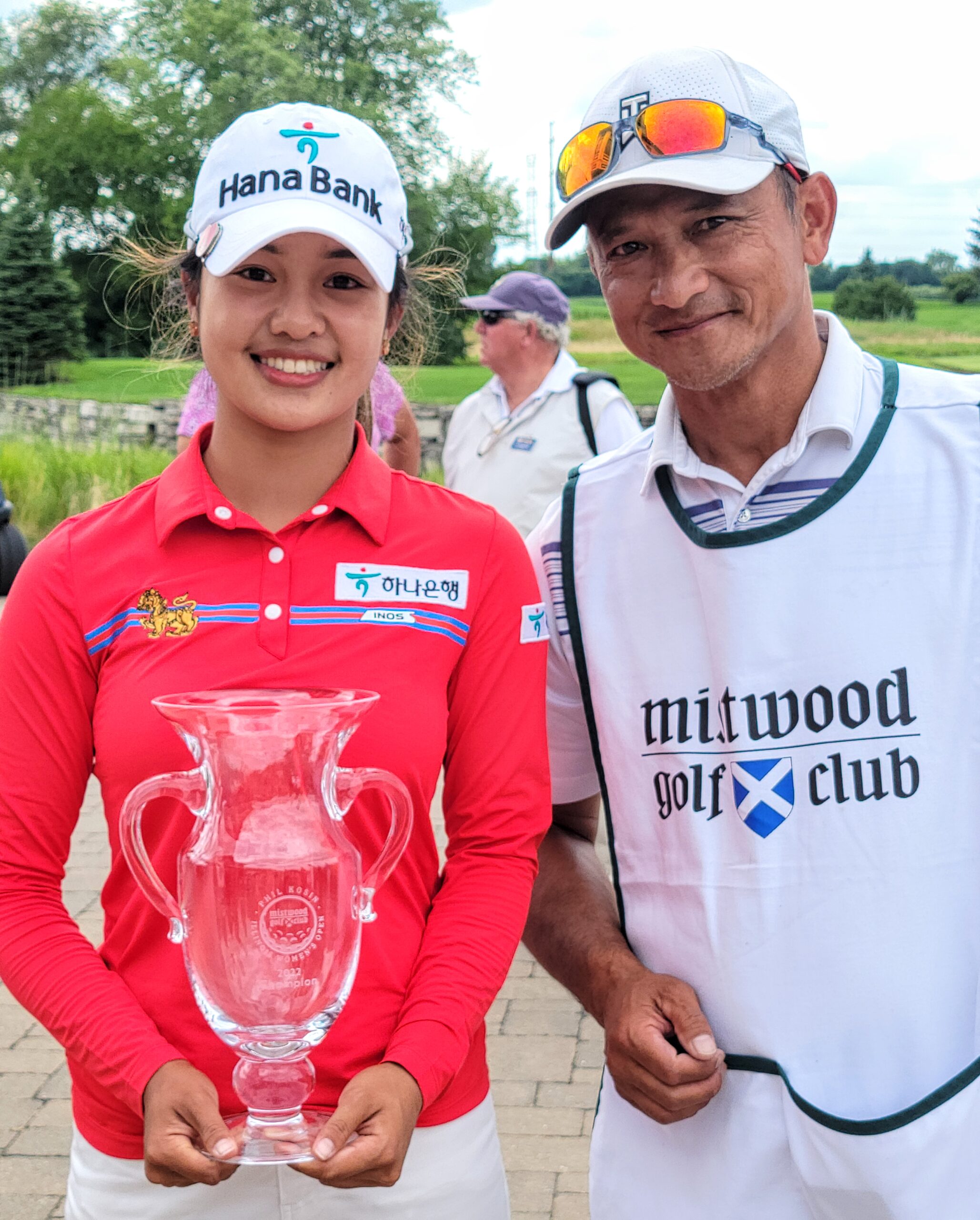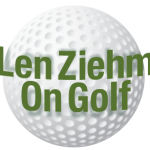 The 27th version of the Phil Kosin Illinois Women's Open turned into one of the more unusual ones on Tuesday.  It all turned on great approaches to the No. 10 green by the only two players who seriously contender for the title on the Mistwood course in Romeoville.
Amateur Addison Klonowski stuck her approach on the short par-4 to within inches of the flagstick, then playing partner Jaravee Boonchant rattled her's off the flagstick.  After Boonchant's  ball hit Klonowski's ball both marked their balls and made their birdie putts.  They both felt that the weird turn of events was the key to Boonchant's seven-stroke victory.
Boonchant made five back-nine birdies en route to a closing 67, and Klonowski – a high school senior who lives in Naples, FL. – was convinced she couldn't keep up after that. As it turned out, she couldn't.
"There was nothing I could do.  She was making everything,'' said Klonowski, who used the IWO as preparation for next week's PGA Junior Championship at Cog Hill.  "I just tried to stay in my own game and stay composed.''
"On the back nine I got momentum,'' said Boonchant, who turned professional last summer and won her first tournament in America at Mistwood. She's from Thailand and didn't get to Chicago until Sunday.
That meant she couldn't get in a practice round at Mistwood, but she still played the course in 7-under-par 137 in the event's new 36-hole format. She was the only player to finish under par and her margin of victory tied the second largest in IWO history.  Emily Collins won by nine in 2014.
Both Boonchant and Klonowski have only remote ties to Chicago.  Klonowski's father is from Downers Grove, and she's been a summer visitor to Chicago in an effort to avoid the Florida heat. This, however, was her first IWO appearance.
Boonchant, like Klonowski, also spends most of her time in America in Florida.  She stays in Orlando while she is preparing for events on the LPGA's Epson (formerly Symetra) Tour.
"I have a host family in Chicago, and they signed me up for this tournament,'' said Boonchant.  She used a Mistwood member, Boone Chommany, as her caddie and the victory earned her $5,000.
As has been the case in recent years, the field was dominated by amateurs.  There were 17 of them in the final nine threesomes on the final day. Nicole Jeray, an LPGA veteran who now teaches at Mistwood, tied for 25th.
Jeray had a strong showing – a tie for 15th – on Sunday in the Senior LPGA Championship in Kansas. A two-time IWO champion, she spent Monday night as a guest speaker in the Illinois Junior Golf Association's first Hall of Fame induction ceremonies at Cantigny, in Wheaton, in between her rounds in the IWO.