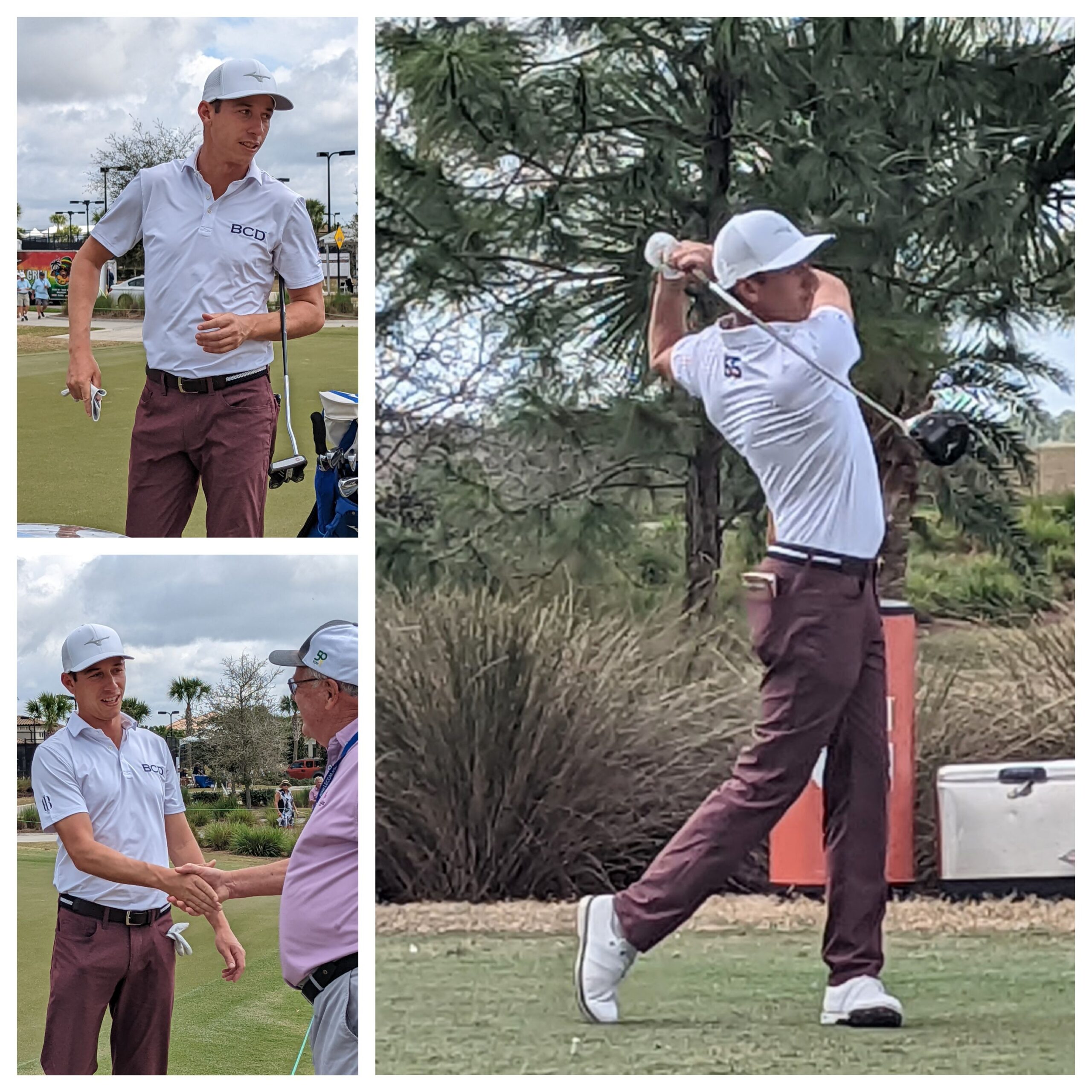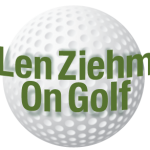 LAKEWOOD RANCH, Florida – The Korn Ferry Tour is only a pathway to the PGA Tour, but it can offer some things that the premier circuit. That clicked in during Friday's second round of the circuit's first tournament of 2022 in the United States.
For one thing the LECOM Suncoast Classic included three Illinois Open champions in its field.  You don't see that very often.
You don't usually get a friendly greeting from a player on his way to the first tee, either, but Vince India felt relaxed enough to exchange pleasantries and it didn't hurt him when the competition kicked in.  He matched his first-round 66 with another in Round 2.
Two of the Illinois Open winners – former University of Iowa teammates India and Brad Hopfinger – showed they can hold their own with a strong group of players who are just a cut below those on the PGA Tour.  India, at 10-under-par 132 is four strokes behind leader Zecheng Dou and tied for 13th place. Hopfinger is two swings behind India but in a tie for 30th.
Darkness suspended play before the field could complete the second round, but the cut figured to come at 6-under par.  That meant India and Hopfinger will get a check after the tourney ends on Sunday but a third Illinois Open titlist, Wheaton's Tee-K Kelly, won't. The Medinah member and Ohio State alum improved to a 67 after his opening round 72 but was a not-good-enough 3-under after 36 holes.
Kelly won the Illinois Open last year while Hopfinger triumphed in 2014 and India in 2018. Hopfinger and India are among only 10 players who own titles in both the Illinois State Amateur and Illinois Open. The Korn Ferry has a stop at the Glen Club in May.
India beat both his playing partners, Tommy "Two Gloves'' Gainey and Fabian Gomez, on Friday. Both of them have won tournaments on the PGA Tour. The Korn Ferry stop had more Illinois flavor, too. India is tied with Dawson Armstrong, who scored a dramatic victory in the 2015 Western Amateur at Rich Harvest Farms, in Sugar Grove. He'll be playing on the weekend, too, but two Michaels won't.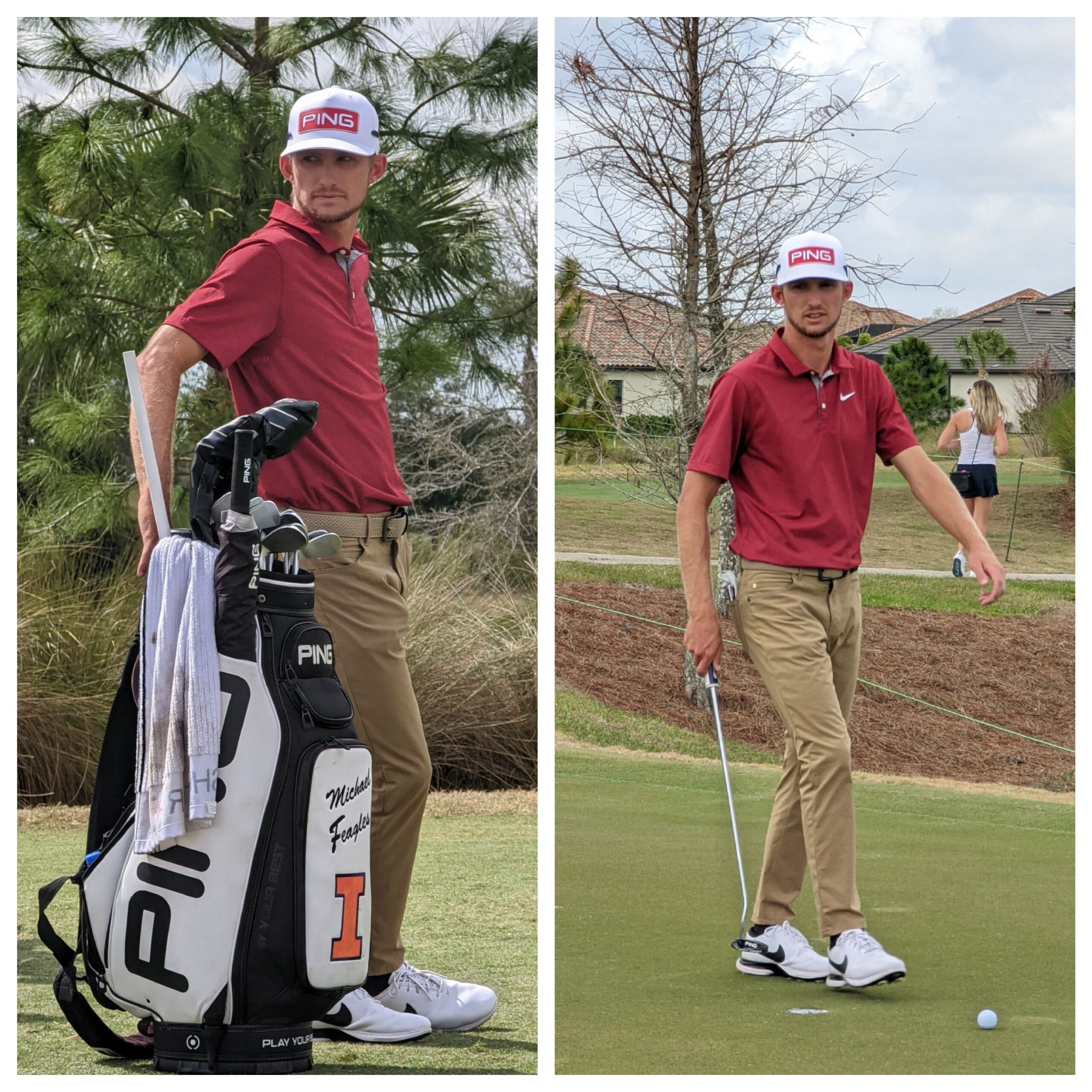 Michael Kim has been an enigma. In 2018 he dominated Illinois' only annual PGA Tour stop.  He was 27-under-par and won the John Deere Classic by eight strokes.  Both the score and victory margin remain tournament records, but Kim's hot streak was short-lived.  The next year he missed 19 of 20 cuts on the PGA Tour and is still hoping to regain his magic from that great four days in the Quad Cities four years ago.
Michael  Feagles, meanwhile, is just getting his pro career started after being a mainstay for coach Mike Small's University of Illinois teams. Kim was 3-under and Feagles 2-under in the first two rounds here.  Scoring was low, as expected.  Of the 143 starters 116 bettered par and one was particularly sharp on Friday.  Callum Tarren set the course record with a 10-under 61 while climbing into a tie for third place.
Still, Kim was loose enough to offer to shoot a selfie with Joy before he teed off and Feagles still showed his collegiately loyalty is still strong.  His golf bag was emblazoned with an orange Illini logo.