The U.S. team in the Palmer Cup certainly didn't want a repeat of the epic collapse the country's professionals had in the 2012 Ryder Cup matches at Medinah.
In that Ryder Cup the U.S. took a 10-6 lead into the final day's singles matches and blew it. In the Palmer Cup, a similar team event for college stars from the U.S. and Europe contested at Rich Harvest Farms in Sugar Grove, the Americans owned a 13 ½-6 ½ advantage going into Sunday's 10 singles matches but they weren't convinced the lead was safe.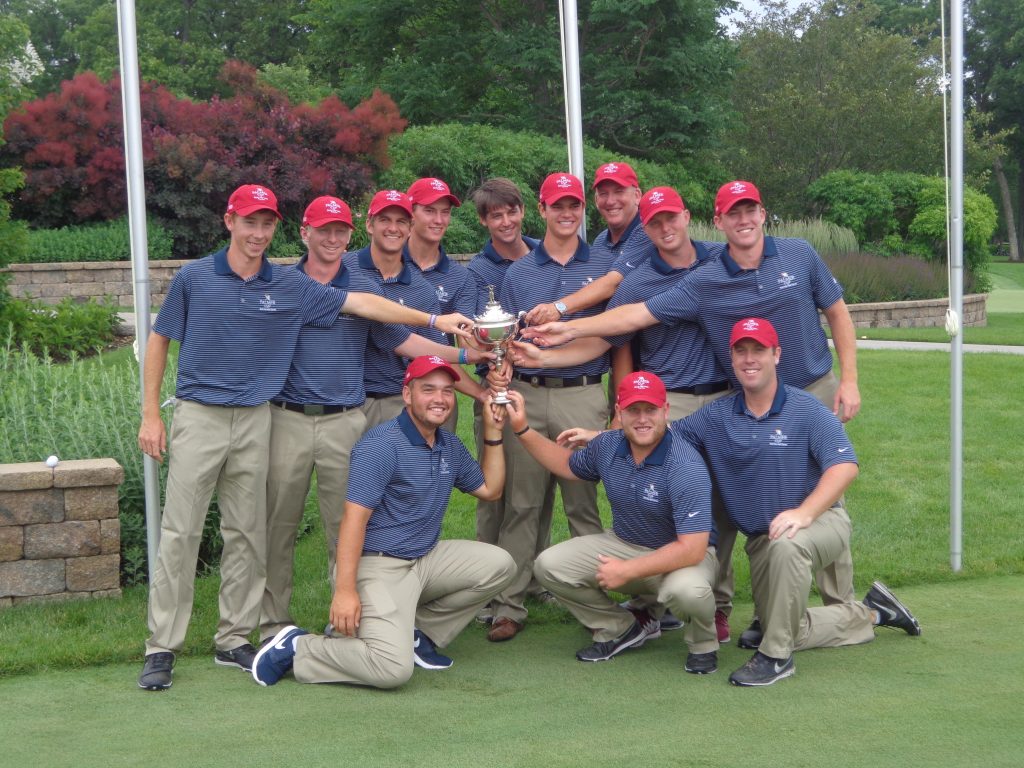 "Playing with a big lead is the hardest thing in sports,'' said U.S. coach Bruce Heppler. "I just told them I wasn't going to tell them how things were going until their match was over. I wanted to keep them focused on their matches.''
The strategy worked, as the U.S. took an 18-12 victory, avenging an 18 ½-11 ½ loss to the Europeans last year at Walton Heath in England.
"We've got a lot of guys who really cared about what we're doing here,'' said Beau Hossler, the University of Texas star who was a winner in three of his four matches during the three-day competition and produced the clinching point for his team with a 2 and 1 win over Pep Angles of France in the third match of the day.
Two U.S. players – Hunter Stewart of Vanderbilt and Robby Shelton of Alabama – went 4-0 in their matches. They were the first players to sweep their Palmer Cup opponents since Andrew Yung of the U.S. did it in 2012.
Stanford's Maverick McNealy, though, was accorded the sponsor's exemption to the PGA Tour's Arnold Palmer Invitational at Bay Hill in 2015. Palmer, who lives at the Orlando, Fla., club, founded the collegiate event in 1997. McNealy was selected by his teammates before Sunday's matches.
McNealy will be using his Palmer Cup caddie, Zach Urwiler, at Bay Hill. Urwiler, a freshman at Mooseheart Academy, is in his second year as a caddie at Rich Harvest.
"It's going to be a blast,'' said McNealy. "There's no better feeling than winning with your team, and it was such an honor to be voted to go to Bay Hill. This was some of the most fun golf I've played my entire life.''
Hossler will be back at Rich Harvest in August in hopes of repeating as champion of the Western Amateur. He believes the Palmer Cup experience will boost his chances.
"This course requires some local knowledge, and I've figured it out the last few days,'' he said. "I'm looking forward to defending my title.''