PINEHURST, N.C. – Sometimes even big events can get lost in the shuffle. That's certainly what happened when the Pinehurst resort added a Jack Nicklaus design to its portfolio.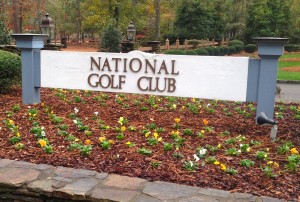 Adding a Nicklaus course is a big deal anywhere golf is played, but Pinehurst's acquisition announcement wasn't greeted with much fanfare — and for good reason. Negotiations were completed just eight days before the start of the men's U.S. Open last June. Inevitably the focus was on the tournament at that time, and it wasn't your ordinary U.S. Open, either.
Not only would Pinehurst host the men's Open, it would also be the site of the U.S. Women's Open the following week – the first time the biggest men's and women's tournaments in American golf were played back-to-back on the same course. Both those competitions were played on Pinehurst's No. 2 course, a layout that Nicklaus himself had called one of his all-time favorites.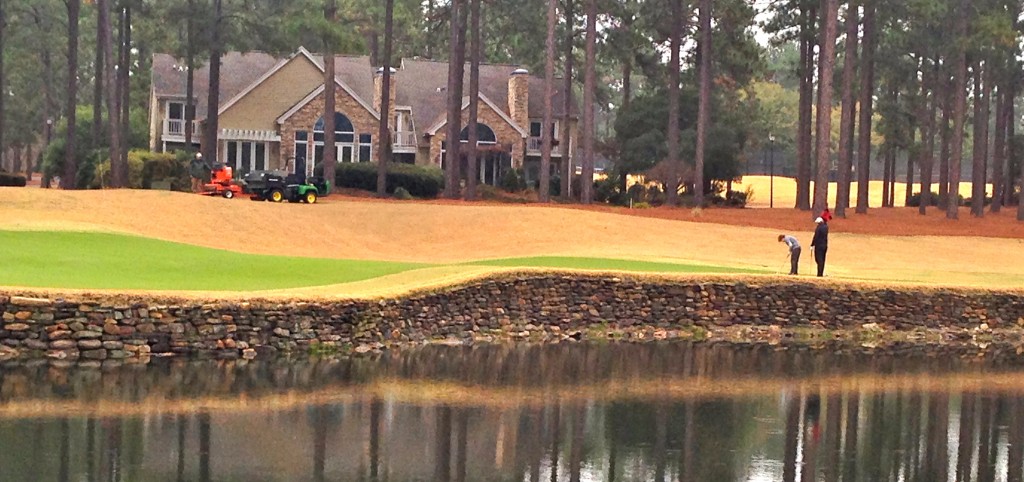 Nicklaus, though, hadn't been idle in North Carolina's Sandhills area. He designed Pinehurst's National Golf Club, which opened in 1989 as a private facility owned by the Robinette family. It had always been considered one of the best courses in North Carolina, and that won't change now that it has undergone a name change.
National Golf Club is now Pinehurst No. 9.
Resort guests started playing No. 9 in July, and that naturally boosted play on the layout. The acquisition also broadened some membership options offered by the resort. More than anything, though, it added to the variety of golf options available under the Pinehurst umbrella.
A little history is appropriate here. Pinehurst No. 1 was designed by Pinehurst resident Donald Ross in 1901. Ross was, arguably at least, the leading course architect of his era and his reputation hasn't diminished over the years. He also designed No. 2 in 1907 and No. 3 in 1910.
Ross designed a fourth course in 1919, but it was re-designed as a tribute to him by Tom Fazio in 2000.
Ellis Maples created Pinehurst No. 5 in 1961 and George and Tom Fazio put together Pinehurst No. 6 in 1979. No. 7 was a Rees Jones design. It opened in 1986 on land used for a long-abandoned employees' course that Ross had built.
Tom Fazio was back to create No. 8 in 1996 as a celebration of Pinehurst's first 100 years.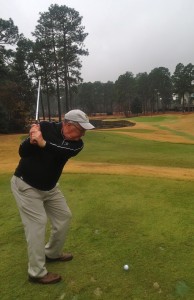 And now Nicklaus is in the designer mix as well. His design has generous fairways throughout and also features huge, undulating greens, which is more of a Nicklaus trademark. The fun in playing this one also comes in negotiating the numerous bunkers and fairway contours that protect the putting surfaces. Nicklaus did some re-design and renovation work on the course in 2012, notably softening the greens.
No. 9 has five sets of tees, with the course playing 4,935 yards from the front markers to 7,122 from the tips, where the rating is 75.5 and the slope 138.
Along with the course, Pinehurst acquired a 30,000 square foot clubhouse, five tennis courts, a pool, banquet facilities and a restaurant. The acquisition announcement included plans for "enhanced maintenance practices'' for the course and plans for a renovation and expansion of the clubhouse.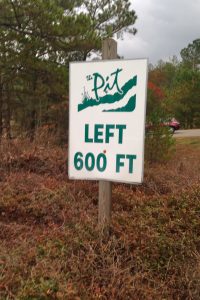 And there could be a Pinehurst No. 10 in the not too distance future as well. Pinehurst owner Robert Dedman Jr. purchased a course called The Pit in February, 2011. Already closed at the time of purchase, this one was designed by Dan Maples, son of Pinehurst No. 5 architect Ellis Maples. Though The Pit had its loyal followers, it's remained closed for several years.
Officially Pinehurst has no plans to renovate that course or build a new one on the property, but people in the know tell me that the design team of Bill Coore and Ben Crenshaw have visited and done some preliminary work on what could be done with it. Stay tuned. Coore and Crenshaw did a well-received renovation of Pinehurst No. 2 in preparation for the two 2014 U.S. Opens.
What's most obvious about the No. 9 scenario is that the unprecedented staging of those two U.S. Opens won't be an end-all at the storied resort. Shortly before the acquisition of No. 9 Pinehurst completed a $4 million clubhouse renovation and revealed plans for a multi-million dollar aquatics facility. Who knows what will be coming to this golf-rich area down the road?