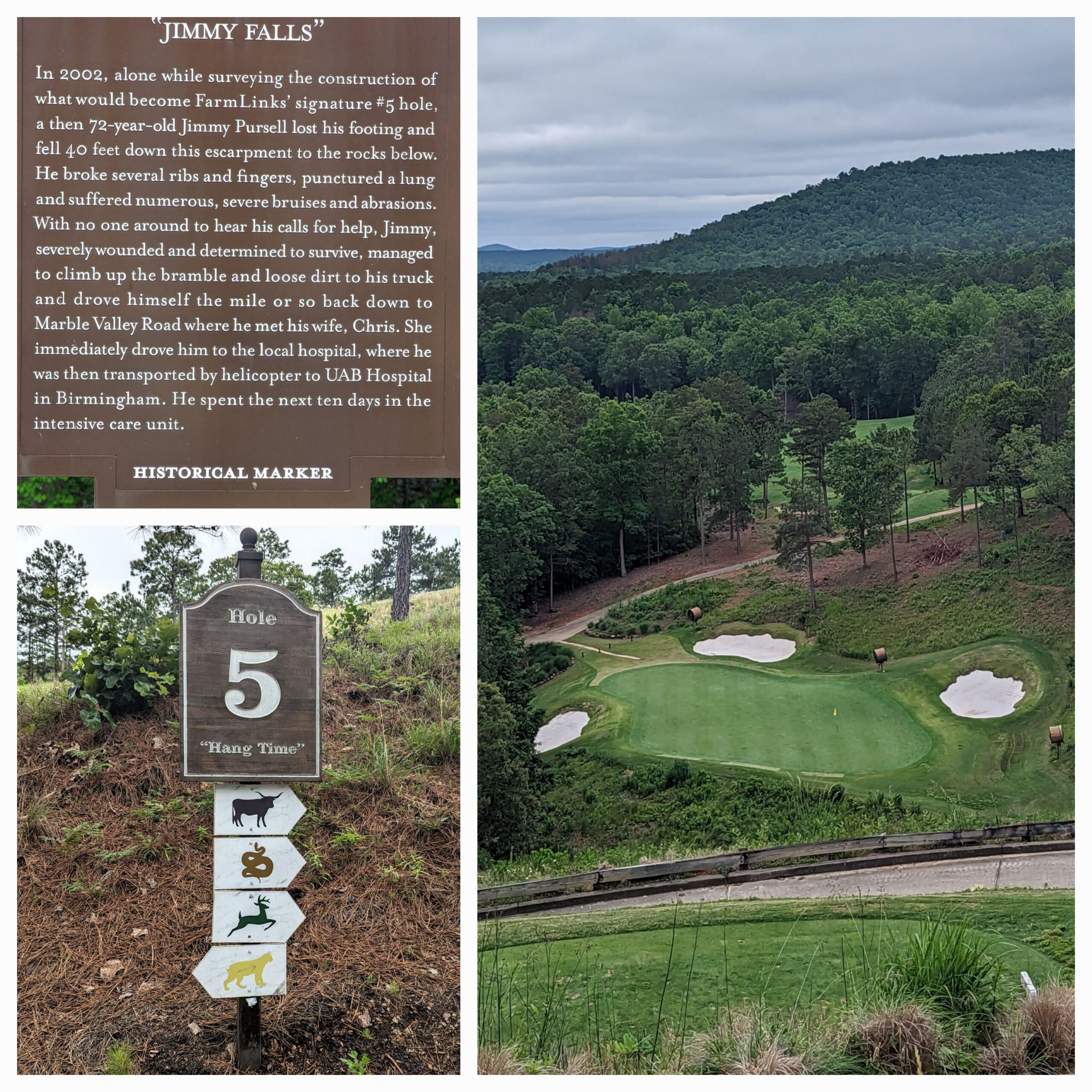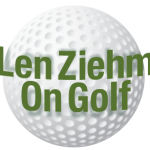 SYLACAUGA, Alabama – Alabama is a golf-rich state, with the Robert Trent Jones Golf Trail dominating the lists of top courses there.  There's only one thing missing from the Trail's 26 courses spread around 11 destination sites. All of those layouts don't include the best one – at least according to GolfWeek, one of the best-known rating publications.
GolfWeek gave the nod to the FarmLinks course at Pursell Farms as the No. 1 public course in Alabama for the first time in 2011. Then the Michael Hurdzan-Dana Fry design regained the top spot on those GolfWeek rankings in 2013 and has held it right through 2023.
"We're No. 1 and they (the RTJ Trail courses) are our competition,'' said David Pursell, the visionary who spurred FarmLinks' creation. "They have all the breaks in the world, and five of the Trail courses are in short distance to us.''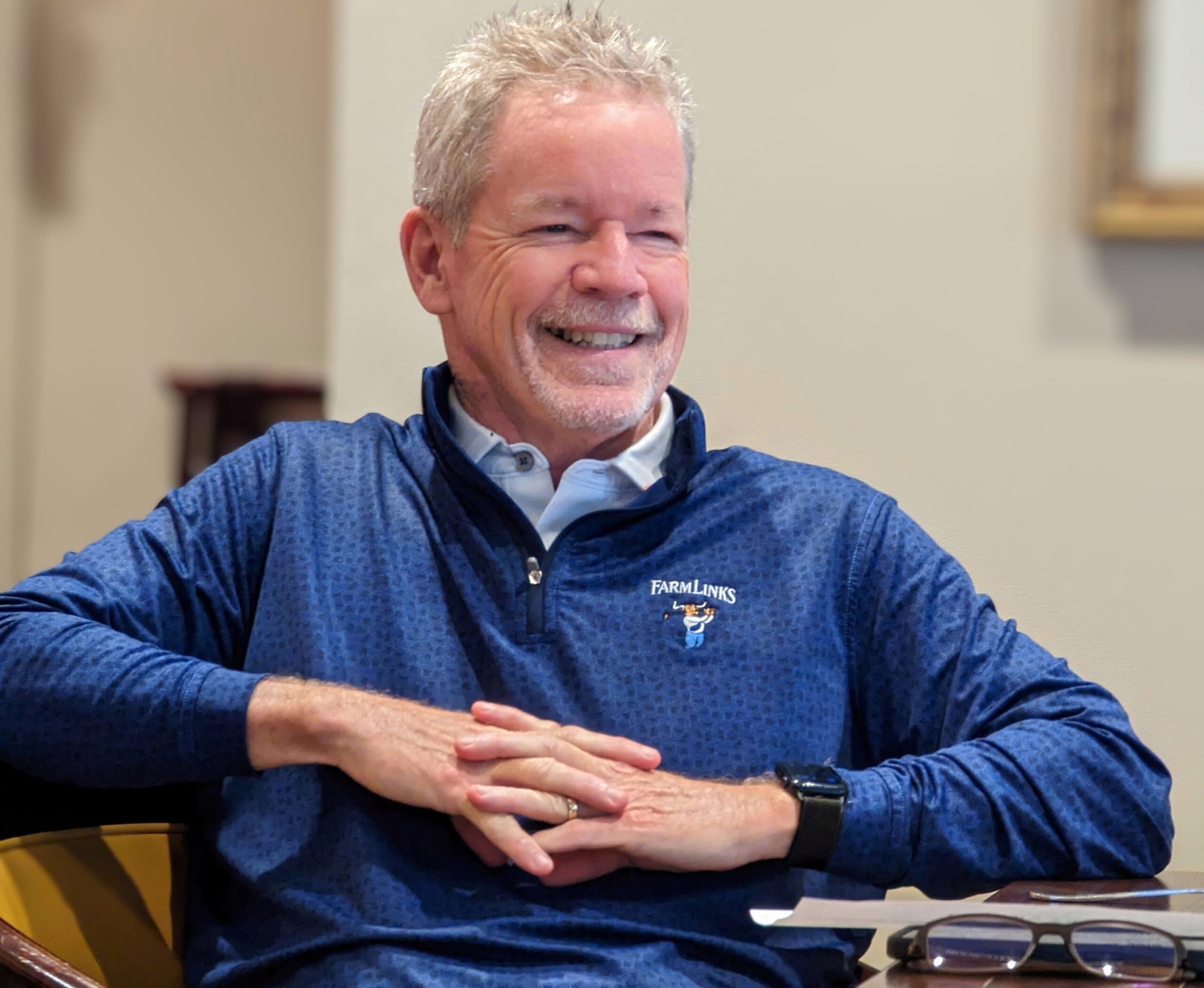 FarmLinks, though, is as challenging as any Trail course from the back tees and more user-friendly from the shorter markers. That's a good combination, and Pursell also has a good story to tell on his course's history.
His family had been involved in the fertilizer business since 1904, being first called the Sylacauga Fertilizer Company. Working with his father Jimmy, David Pursell devised a marketing strategy to attract golf superintendents to visit the property in the foothills of the Appalachian Mountains near Birmingham.
They got 10,000 of them from all parts of the country to come for three-day visits to what had been Jimmy Pursell's cattle farm. Choosing Fry and Hurdzan to do the course design work was a wise one, as their later creations included Wisconsin's Erin Hills, site of the 2017 U.S. Open.
FarmLinks, however, wasn't built to host tournaments. It was originally built to stimulate fertilizer sales, and — after three years of superintendent visits — it worked.
"We built trust with the golf course superintendents and taught them a lot about the fertilizer business,'' said David Pursell. In those days the course included 28 varieties of grasses and conducted chemical treatments on the fairways to educate their visitors. Fertilizer sales took off, and offers to buy the company started coming in.  One from a Canadian company was accepted.
"In that one transition we made more money than the company had in 102 years.  My Dad was really happy about that,'' said Pursell.
The sale came in 2006. Then, with David taking on an increasingly bigger role, the family decided to switch from fertilizer to the hospitality industry.
"The American dream is to build something up,'' said Pursell.  "I was in my 40s, and I wanted to do something here.  The family decided to re-invest and do something different.''
Pursell and his wife have lived on the property since 1981 and have six children and 10 grandchildren.  Most have worked at the Farm at one time or another.
After being visitors in the fertilizer days in 2012, we were stunned by the massive changes the Pursells have made to turn the property into a boutique resort, a transformation that took off following Jimmy Pursell's death at age 84 on Father's Day, 2020.

Golf remained the key part of the operation, and the course gained a more detailed appreciation. Nos. 5, 8 and 17 became recognized as great downhill par-3s. No. 5 may be the most notable of those. It has a 170-foot drop from the back tees to the green, and golfers are offered watermelon slices when they head from tee to green.
Pursell recalls how that memorable hole came about.
"Dana Fry got me out of my office to look at it,'' he said. "Dana, who had worked for Tom Fazio, had me look down to the green.  Then he said `we can have one of the most dramatic holes in the Southeast, but the cost will be seven times what it was going to cost.'  I said `let's do it.'''
That was a good decision; so was the decision to name the holes – particularly No. 4, a downhill par-5.  A plaque there stirs memories of Andrew Jackson, a former U.S. President and war hero. In 1814 he led his militia, the Tennessee Volunteers, against against the Red Stick Creek Indians in what became known as the Battle of Horseshoe Bend.
At No. 5 there's a plaque recounting a not-so-pleasant part of course history.  It's called "Jimmy's Fall" because Jimmy Pursell made a visit by himself during course construction to see how the elevated tee was progressing.  He took a tumble, fell 40 feet and suffered several broken ribs and fingers and a punctured lung. His recovery started with 10 days in a Birmingham hospital.
David Pursell also designed the resort logo, a combination of legendary Bobby Jones and longhorn steers.  It looked good, until Pursell realized there were no steers on the property.  He had a herd brought in before the grand opening and they have grazed peacefully at the resort entrance ever since.
"I'm creative.  I had no agronomic skills at all,'' said Pursell.   "I'm in between P.T. Barnum and Walt Disney, but on a much smaller scale.''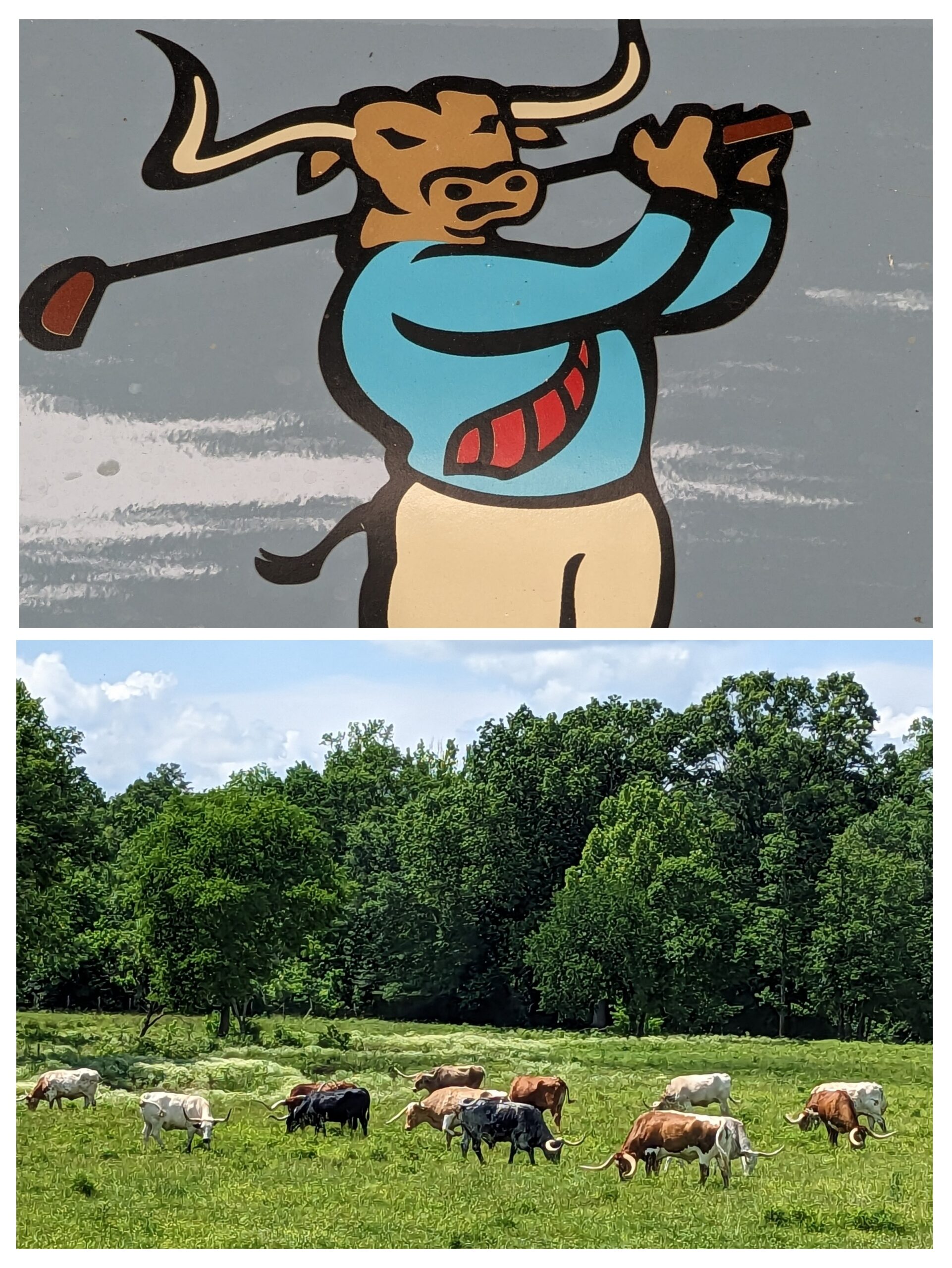 It's not all golf at Pursell Farms now. The Orvis Shooting Ground is a strong second attraction that attracts hunters and fishermen.  There's also 30 miles of hiking trails. Hamilton Place, built in 1852, has become a popular wedding venue and spa.  Cottages, cabins and an Inn have swelled the lodging options to 81 guest rooms.
Old Tom's Pub, The Grille and the Arrington Restaurant are all  well-received dining options and the resort also offers high-tech office meeting space, an outdoor pool and fitness facilities. Indeed Pursell Farms has become a very special place.
So, what's next on the FarmLinks golf scene? It seems like a big tournament could be an option, since Escalante Golf – one of the resort's partners – has hosted at some of the LIV Tour events.
"We can't shut the whole property down for something like that,'' said Pursell, "but we have identified the perfect spot for what would be a private club.''
With 3,200 acres to work with, there's plenty of room for Pursell Farms to expand in other directions when the time is right.  While the place has come a long way, its final chapter is a long way from being written.
FOR MORE INFORMATION: Visit pursellfarms.com.