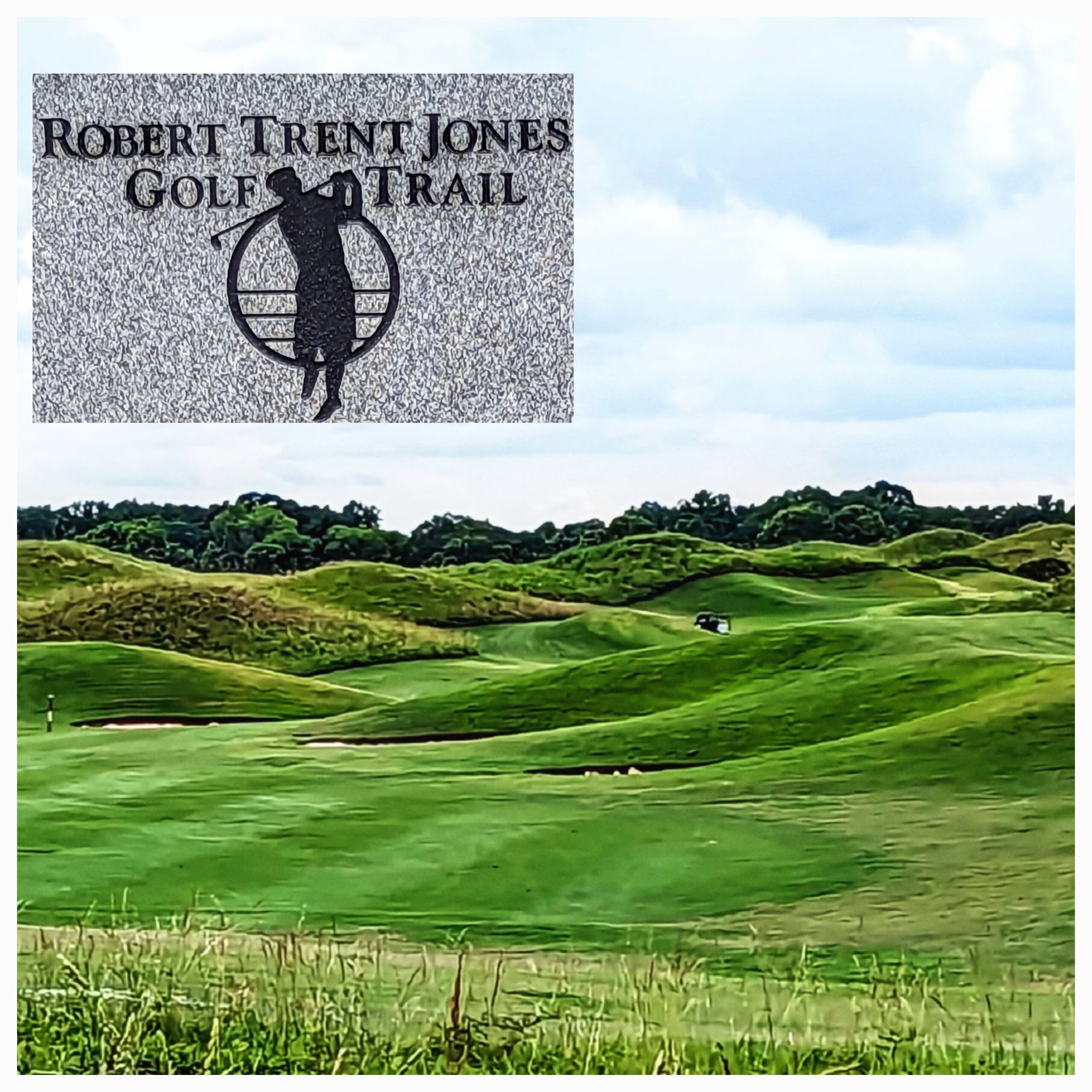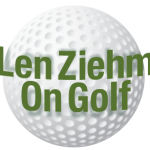 ALL OVER, Alabama – There's a handful of golf trails across the country – and then there's the Robert Trent Jones Trail that stretches over about 400 miles in Alabama, from the foothills of the Appalachian Mountains to the Gulf Coast.
This collection of courses is like no other. It includes 26 courses — or 468 holes — spread around 11 locations.  Eight of the locations have upscale lodging available. The scenery is beautiful throughout.
Every serious golfer should visit the RTJ Trail at some point. They'll find courses that reflect the best golf in the U.S. and offer challenges for players of all abilities. Course conditions are uniformly good and the greens fees are fairly priced. One warning, though: Be prepared for significant elevation changes on most every hole, not just every course.  Flat courses don't fit the RTJ style.
We've made three visits to the Trail.  Two were over-night stops spread over several years.  The last was extensive – seven courses over six days with no hotel stay longer than one night.  We were on the move to experience everything the Trail has to offer, on and off the courses.
We made stops at seven of the 11 Trail destinations and, while the golf certainly didn't disappoint, we were taken almost as much by the non-golf attractions along the way.  The RTJ Trail isn't all about golf.
A little history first. Dr. David Bronner, the chief executive officer of the Retirement Systems of Alabama, is the visionary credited with getting the Trail launched in 1992. It gave a big boost to Alabama's tourism. With millions of dollars worth of television commercials provided at no cost by the state pension fund each year the Alabama tourism industry has grown from $1.8 billion in 1992 to over $24 billion.   That's according to Lee Sentell, director of the Alabama Tourism Department.
In promoting the Trail, the media attention also benefitted many other attractions – and we were happy to check them out in between our rounds.
For instance:
A tour of the Muscle Shoals Sound Studio gave us an interesting glimpse into the state's rich musical history.  The Studio was in its heyday from 1969-78.  The Rolling Stones called it "rock and roll heaven.''  Cher was the first artist to use the Studio, but among those who followed her there included Lynryd Skynyrd, Bob Dylan, Paul Simon, Art Garfunkel, Rod Stewart and Willie Nelson.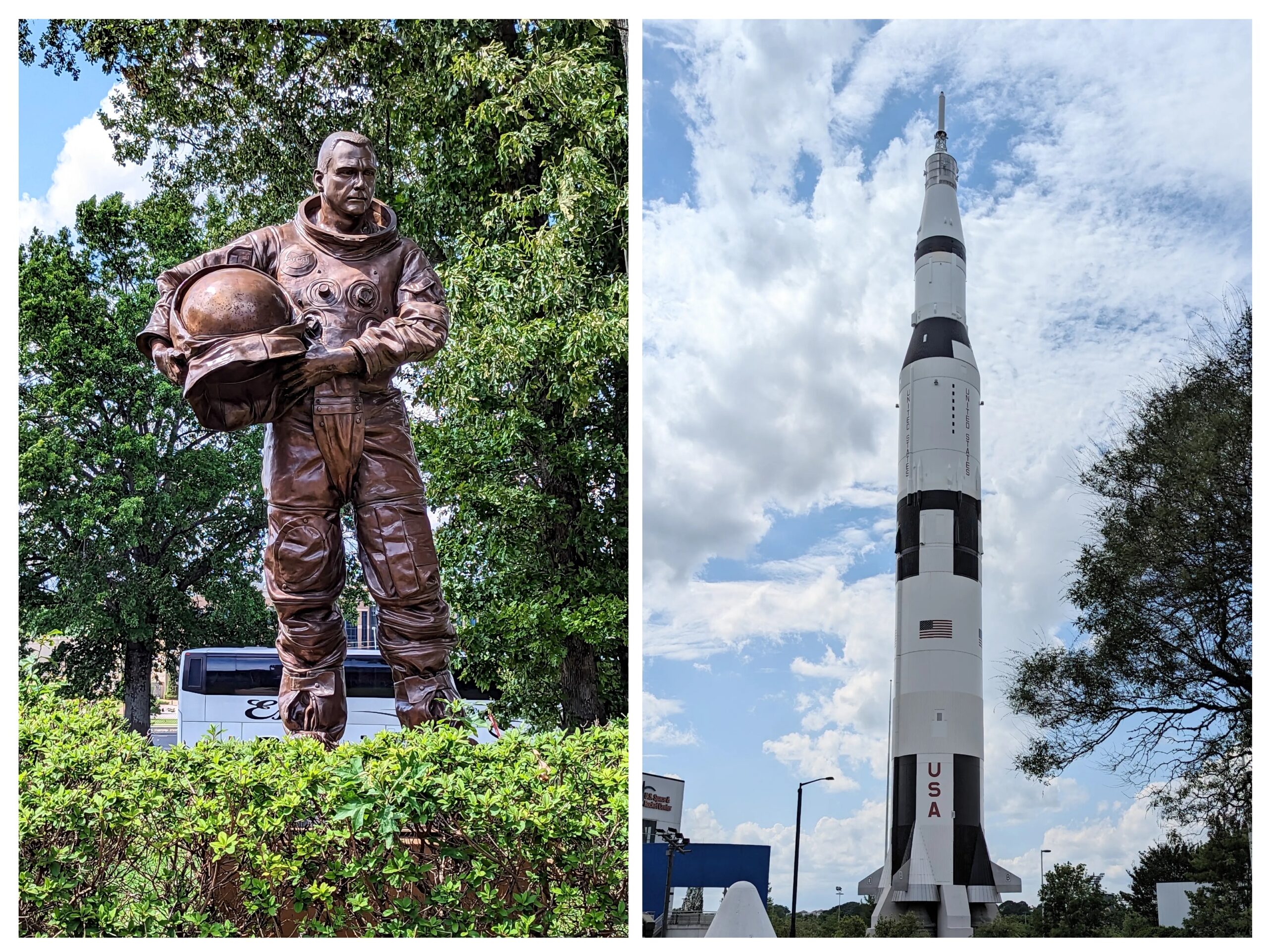 The U.S. Space & Rocket Center, in Huntsville, could command a full day to experience everything there.  Space travel evolved after German engineers hooked up with American scientists there in 1950. Now the Center includes a Space Camp where youngsters from all over the world come to learn how to become astronauts, and many have already made it.
Much more recently the Tony & Libba Rane Culinary Science Center has opened at Auburn University.  It features an upscale teaching restaurant – the only one in the world – where students learn about all aspects of hospitality management.
While the Auburn facility, which opened less than a year ago, tells you what's coming in the hospitality business, the Grand Hotel Resort & Spa, in Point Clear, tells you what it was like in the good old days. The hotel opened in 1847, was used as a miliary hotel during the Civil War, overcame fires, hurricanes and ownership changes and emerged as a place that includes spas, tennis courts, Bucky's Lawn (which serves great Mint Juleps by its fire pits) and facilities for all sorts of yard games. It's a charming place all around.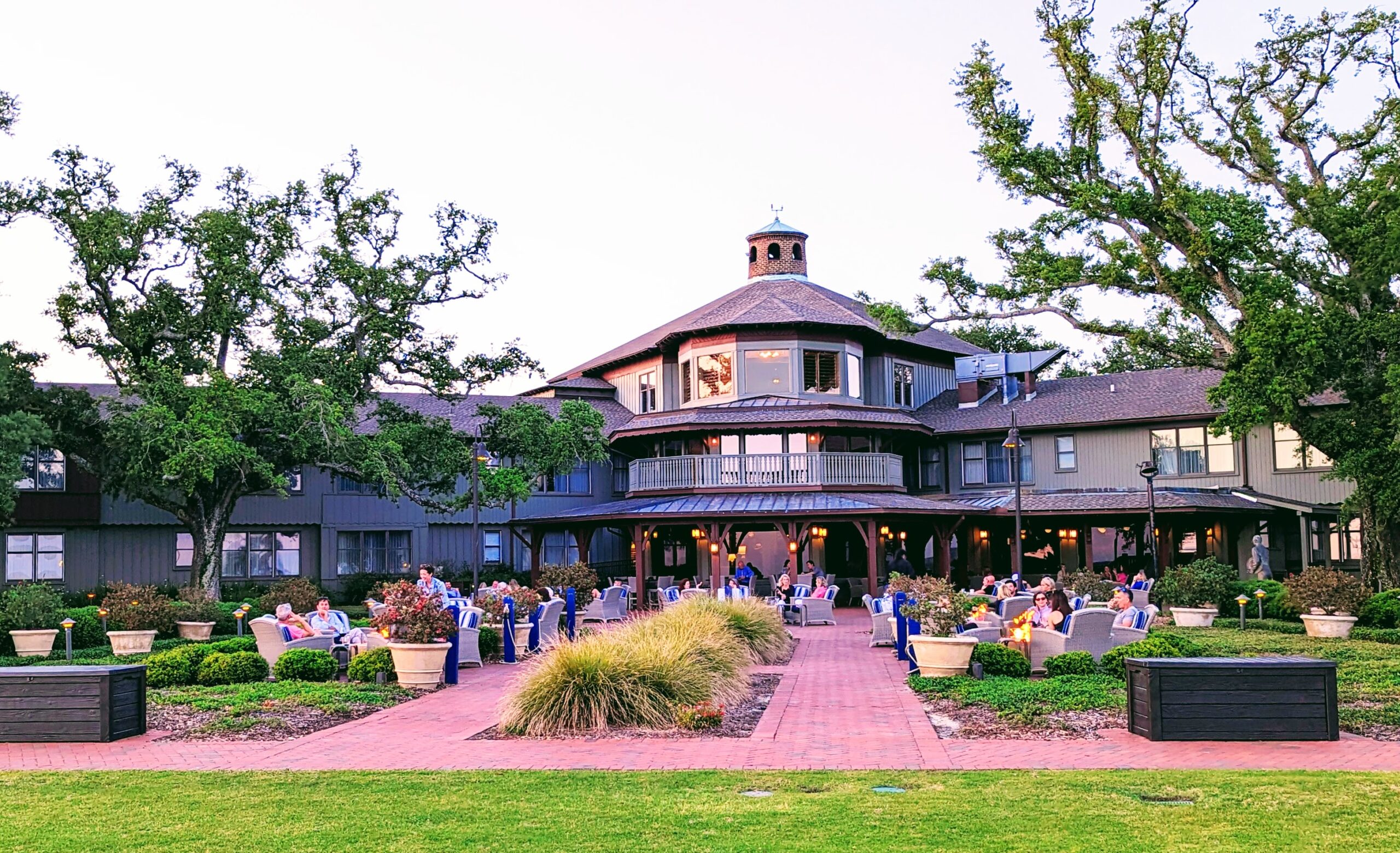 Dining?  No problem here.  There are all kinds of restaurants around the Trail.  The most memorable was 360 Grille at Marriott Shoals. It's located at the top of a tower and the restaurant slowly moves in a circle while you're eating. Straight to Ale Brewery at Campus 805, in Huntsville, took over what had been a high school and remnants of the school days were still there. Back Forty Beer, in Gadsden, was a friendly place with an Astroturf play area where kids of all ages could toss a football. The Hound, in Auburn, is a hopping place with 28 craft beers on tap and a menu that includes wild-game sausage and claims to focus on "bacon, bourbon, community and family.''
And now for golf on the Trail.
None of the courses are easy,  but Silver Lakes, in Gadsden, has three nines that are aptly named Heartbreaker, Backbreaker and Mindbreaker. Yes, they're tough.
Lakewood Club, in Point Clear, has the only Trail course not designed by Robert Trent Jones.  The club opened in 1947 and Perry Maxwell designed its Dogwood course, with Jones eventually renovating it. Dogwood recently hosted the 59th U.S. Women's Senior Amateur.
Fighting Joe, at The Shoals, opened in 2004 as the first course on the trail to exceed 8,000 yards from the back tees.  It 8,097 from the back – but that was no place we wanted to go.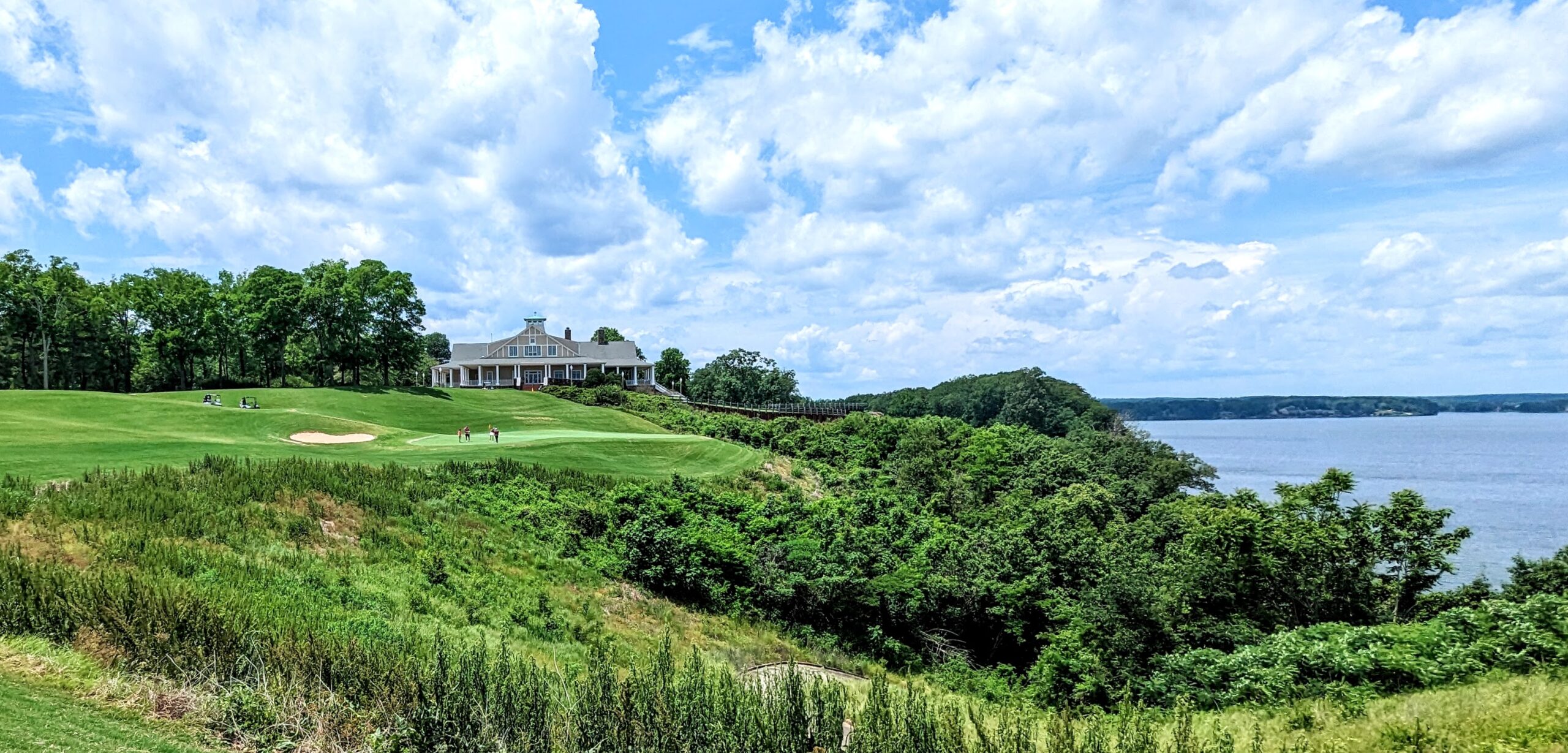 Hampton Cove, in Owens Cross Roads, has a course without a single bunker.  It's no pushover, though.  It's called The River for a reason – lots of water holes.
Capitol Hill has three courses.  The Senator, a links course, has 140 pothole bunkers and lots of blind shots — but no trees and water on only No. 17. The LPGA has used it for tournament play and Lexi Thompson got her first victory there.
Grand National, in Auburn/Opelika, has two 18-holers, one of which is called The Links. It has wide, roaming fairways but they have lots of slopes – the most of any course we played. Never an easy shot to the green there. It also has the strongest finishing hole on the Trail.
Oxmoor, in Oxmoor, has a par-3 course called The Back Yard.  It has nine holes that can play as short as 59 yards and the course's longest hole is 132.
The best course? Fighting Joe was my favorite but you can't choose the best without playing them all. It may take some time, but we're looking forward to doing just that.
FOR MORE INFORMATION: Check out rtjgolf.com.