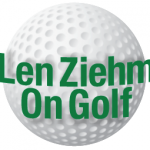 BRANSON, Mo. – Golf isn't the main attraction in Branson, this rocking town of about 10,000 in southern Missouri. It has a wide range of entertainment options. Golf is just one of them.
Plenty of links-related things have been happening in Branson, however, with most of them tied in some way to Johnny Morris – the billionaire who created Bass Pro Shops. His first such Outdoor World opened in the nearby, much larger town of Springfield, Mo., in 1972.
Morris, a passionate conservationist, built his business empire around fishing, hunting, camping and boating but – in more recent years – he has embraced golf in a big way. That's why Branson has become a big golf destination that figures to get only bigger in the very immediate future.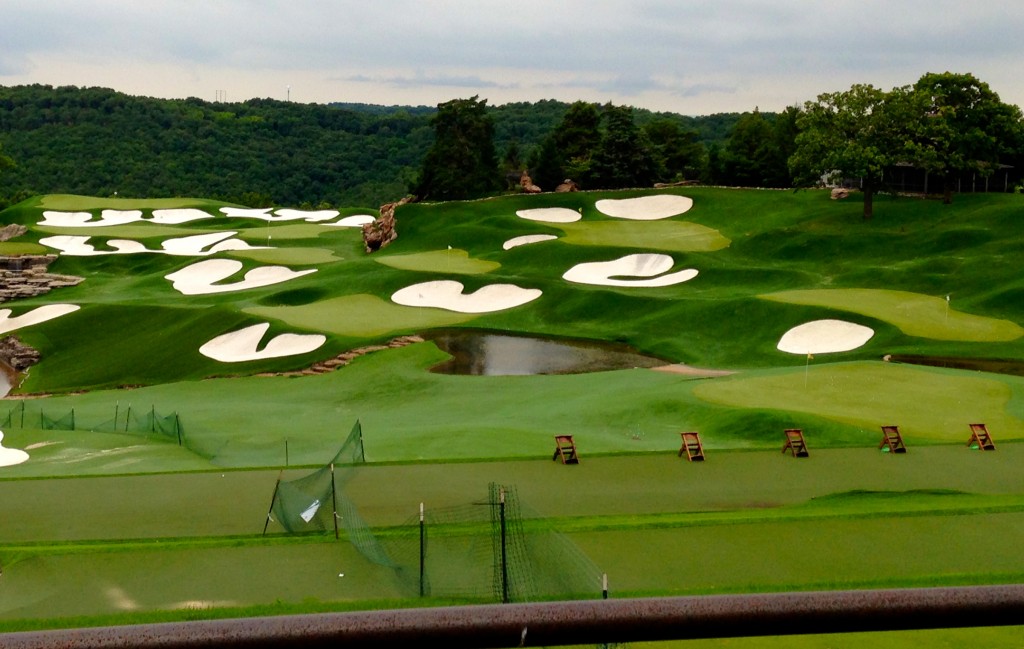 Here's a sampling of what's been happening golf-wise in Branson and the nearby towns of Ridgedale, Hollister and Reeds Spring. A warning: this could be a bit overwhelming.
Morris acquired Big Cedar Lodge on the outskirts of Branson in 1987. Now it's a sprawling wildness resort highlighted – from a golfer's viewpoint – by the Top of the Rock course and the accompanying Arnie's Barn. (The Big Cedar facility also has multiple restaurants, a spa, chapels, stables and a conference center, among other things).
Top of the Rock is a nine-hole par-3 course designed by Jack Nicklaus. It is — from this perspective of a golfer who has traveled widely in search of playing opportunities for 60 years and been a scribe on the sport since 1968 – the most scenic course in America.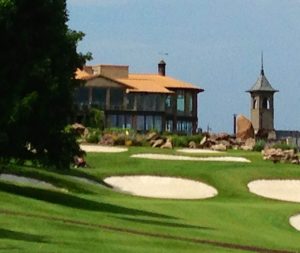 Nicklaus began building the course in 1996, and the work took awhile – over seven years, to be exact. By 2014, however, it became the first par-3 layout included in a PGA Tour-sanctioned competition. The oldest event on the Champions Tour – the Legends of Golf – is partially played there.
Top of the Rock also includes a one-acre putting green called "the Himalayan,'' which was designed by Tom Watson and has an elevation change of 20 feet from top to bottom.
The overall practice facility was designed by Arnold Palmer and features 16 fully lit target greens. It also, unfortunately, includes five sink-holes that emerged last May. Geologists are trying to deal with them, but they are more of a photo opportunity now. They don't impact play on the course and the range is still in use.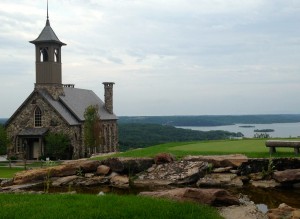 Palmer's influence is more evident in the "Barn,'' which houses the pro shop and an upscale Mexican restaurant. The wooden Barn has a history; it was built 150 years ago in Palmer's hometown of Latrobe, Pa., and was transported piece by piece and reconstructed at Top of the Rock. Included in its bar area is the mounted 1,358-pound black marlin that Nicklaus caught in Australia in 1978.
The course is filled with breath-taking views of Table Rock Lake, waterfalls and fascinating rock formations. After a round golfers have the option of taking a cave tour on their carts and/or visiting the Ancient Ozarks Natural History Museum. Obviously, a nine-hole round there isn't you're ordinary breeze around a par-3 course.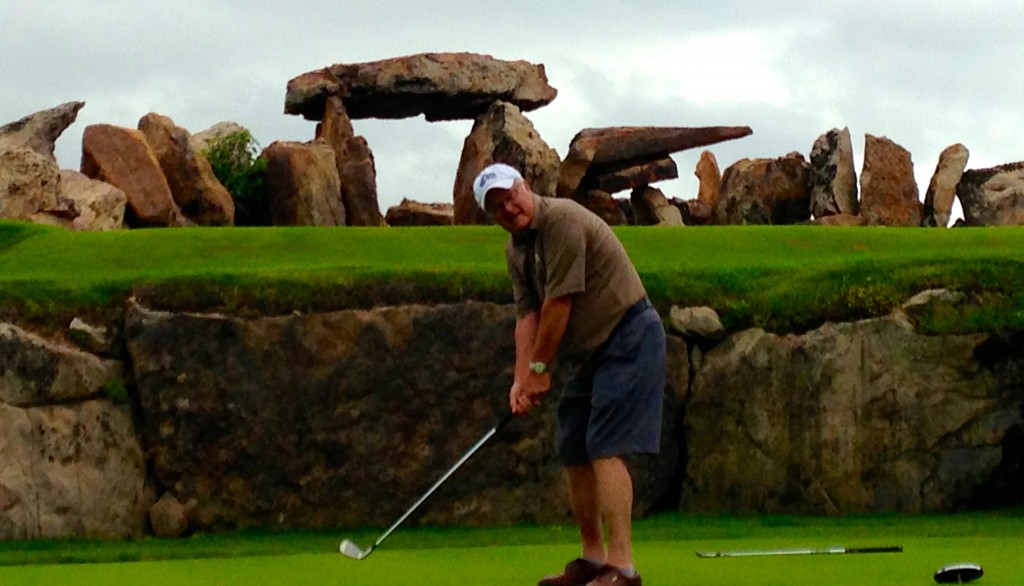 And that's not all.
More recently the high-quality Branson Creek course, a Tom Fazio design built in 1999, was taken over by Morris. It was renamed Buffalo Ridge Springs, updated by Fazio and now includes free-ranging buffalo. Morris brought them over from his nearby Dogwood Canyon Nature Park. Buffalo Ridge Springs' 18-holer is the companion course for Top of the Rock in hosting the Legends of Golf.
And that's not all.
Murder Rock, which had been highly-promoted as a John Daly design, is no more. It will soon be two courses. Gary Player is building a 12-hole family-friendly course there, scheduled to open sometime in 2015, and the well-regarded architectural team of Bill Coore and Ben Crenshaw are creating The Ridge Course at Buffalo Ridge, an 18-holer that will open sometime in 2017.



And that's not all.
The Payne Stewart Golf Club, which had been a Branson attraction with lots of memorabilia from the late two-time U.S. Open and former PGA champion, just parted ways with Stewart's foundation. The course is now called Branson Hills. Apparently a museum in Stewart's honor is in the planning stages. He grew up in Springfield.
Those aren't the only courses in the Branson area, by any means. Holiday Hills, established in 1938, was the area's original course and its short (5,798 yards from the tips) layout is still going strong. So is Pointe Royale, which is more of a championship layout with its 6,501 yards from the back tees and eight water holes.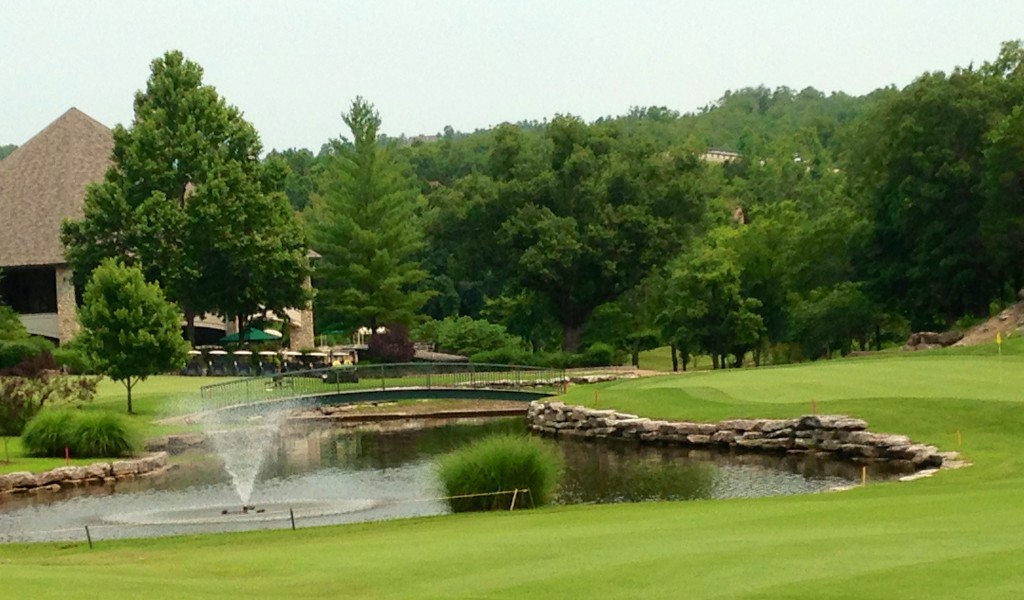 LedgeStone, a one-time private facility, rivals the higher-profile Buffalo Ridge Springs and Top of the Rock layouts for attracting serious players and Thousand Hills Golf Resort has a funky (one par-5, eight par-4s and nine par-3s) layout that is loads of fun. Thousand Hills was an especially nice place to stay for us, since it was so close to the evening entertainment venues.
One thing to remember about Branson when you plan a trip there. There's much more to do in addition to the golf. Our stay included three shows, all high quality but very different. Violinist Shoji Tabuchi is an Ozark entertainment legend who has his own, high-tech theater. "Six'' features some very musically-talented brothers with a unique story to tell through the course of their performance and "Liverpool Legends'' is a tribute to The Beatles that had the crowd dancing in the aisles.
Those shows are just a small offering of the available night-life. The Branson area has 41 theaters offering about 100 shows, depending on the time of the year. There's also a wide variety of lodging and dining options. And, soon there will be a youth baseball complex that will have replica versions of Wrigley Field and Busch Stadium.
But, if you still need at least a taste of golf after nightfall, you could try the wide range of miniature courses. They seem to be everywhere and some are of a very elaborate nature.