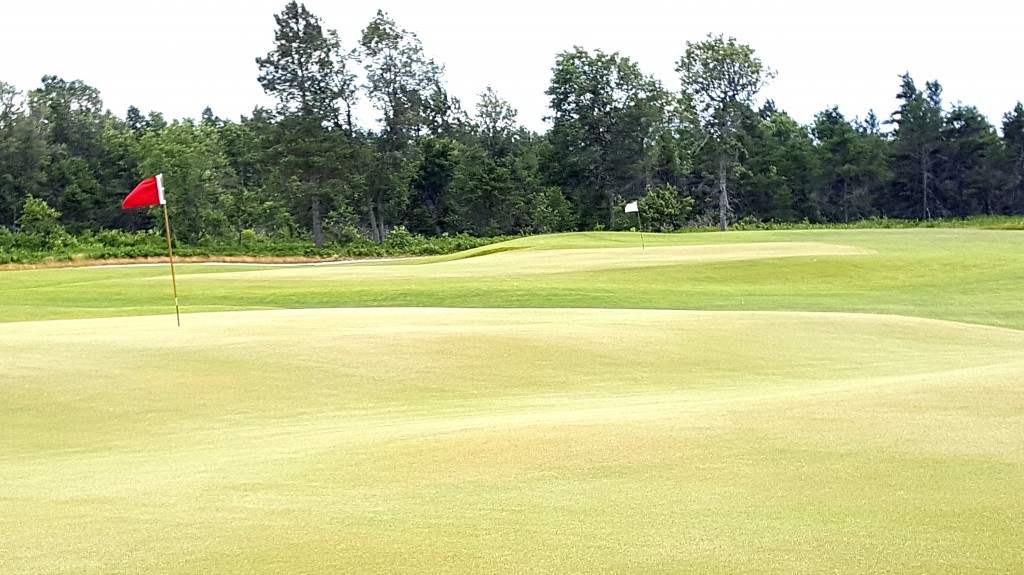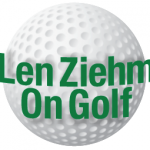 ROSCOMMON, Michigan – America's most innovative golf course design is now open for play – at least on a limited basis.
The Loop, created by the highly imaginative Michigan architect Tom Doak, is an 18-hole course that can be played in two directions. One day it's the Black Course – 6,704 yards from the back tees and a par 70 played in a clockwise direction. The next day it's the Red Course, played counter-clockwise at 6,805 yards from the tips but still a par 70. Within the borders of North America there's no course, or courses, like it.
I walked The Loop in the summer of 2015 while it was under construction. With just a few contours evident in the dirt and little grass showing, it was difficult to judge what Doak was up to. Now that I've played it in both directions, I know. And I like it – a lot.
While a more imaginative name seems appropriate, given the nature of the course, The Loop will take the golf world by storm in 2017 when it is fully ready for play. During our July visit only 24 players per day – either members or overnight guests staying in on-site lodging — were allowed on the course.
The halfway house was still under construction, there were no benches available for sitting and only one, very basic, rest room was on the property. Though yardage books were available, slope and rating figures for The Loop had not been determined.



It was helpful for early visitors to be accompanied by a staffer, as the routes weren't clearly defined and signage on the course was minimal. Those understandable shortcomings were being corrected, though, and the number of players allowed each day is to be increased to 48 before the summer was out.
By 2017, however, many, many more will be able to see what The Loop is all about. Some – mainly non-walkers – might not like it but most will.
To appreciate the creation a golfer has to block out two days and be prepared to walk about five miles each day. No carts are allowed, though caddies and push carts are available. Business considerations could conceivably lead to changes in that policy, but I hope it'll always be a walking course. Allowing power carts would detract from what Doak has done.



Doak had just finished up a massive renovation of the No. 1 course at Chicago's Medinah Country Club when he started on The Loop and the staff has a Chicago influence. Brian Moore, the director of agronomy who worked closely with Doak during the construction, arrived there after three years as an assistant superintendent at Chicago Golf Club. Chad Maveus, the general manager and director of golf, grew up in the Chicago suburb of Sycamore and played collegiately at Northern Illinois before spending 13 seasons at California's famed Pebble Beach. Maveus had no trouble adjusting to the change in lifestyle and is looking forward to an expected influx of more players thanks to The Loop's availability.
As for Doak, he had been considering a reversible course for about 30 years and still doesn't consider the concept to be all that new. While the concept may be revolutionary for American golfers, it's not so much that way in Europe.



Many clubs there play their courses backwards once a year just for fun. Others, particularly in Scotland, have been played in reverse during the winter months to spread out the wear and tear on divots. Even storied St. Andrews has been played in reverse.
To develop his reverse course in the United States Doak needed a basically flat piece of property with few trees and an owner who could think outside the box. Lew Thompson fit that to a tee.
A little history before we get back to the details of the course.
Thompson, who is in the trucking business in Arkansas, also owns The Bridges – a Jack Nicklaus design in Colorado. His only other venture into golf came in this little town of about 8,000. The Loop has become the companion course to the well-received Forest Dunes layout, which was designed by Tom Weiskopf and opened in 1998.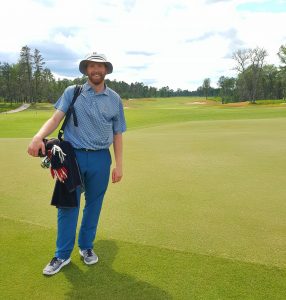 Forest Dunes opened as a private club in a gated community. With just six homes available, the original owner opted to sell it to the Michigan Carpenters Union Pension Fund in 2002 and Thompson stepped in to purchase the 1,325-acre property in 2011.
The Forest Dunes course was built on just 500 of those acres, so Thompson had plenty of land to consider other options and upgrades. The need for more lodging was immediately evident, and the 14-room Lake AuSable Lodge was added near the Adirondack-style clubhouse.
While Forest Dunes was consistently ranked as one of the very best courses in golf-rich Michigan, having only one layout on the property wasn't enough to bring in enough visitors. That's when Thompson and Doak eventually connected. Thompson wanted something that would stand alone for his second course, something very unlike Forest Dunes. Doak certainly gave it to him.
Thompson and some friends were the first to play The Loop, on June 27 of 2016. A member-guest event shortly thereafter served as an informal grand opening for what Forest Dunes is billing as its "Preview Season.'' A more elaborate grand opening is likely in the spring of 2017.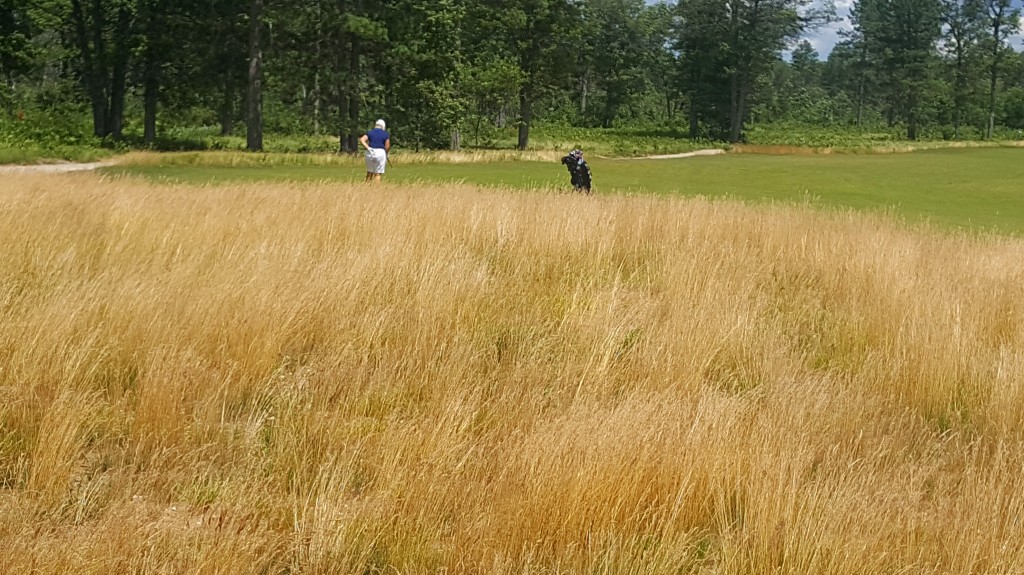 To get a feel for what The Loop is like it's first important to know what it doesn't have. The Loop is built on 200 acres, less than half that used for the Forest Dunes layout, and water is not a factor anywhere. While there are no lakes, ponds or streams, there are 41 and bunkers and 40 grass bunkers. The greens are big and undulating; their average size is 6,500 square feet with the biggest at 8,600 and smallest at 5,000. The fairways are generous and you can play out of most of the rough areas.
Some early players felt there was a big disparity in difficulty between the Black and Red versions. One of my colleagues showed a 20-stroke difference in his scores between the layouts. That wasn't evident in my visit. I found the Black three strokes easier than the Red, even though one round was played on an extraordinarily windy day and the other wasn't. My partner had an 11-stroke difference but played all 36 holes with the same ball.
Clearly links style, The Loop is triggering other developments at Forest Dunes. Two villas opened in the spring and two more will be available next spring. Ninety-five beds are available for guests now and that number will increase to 125 in 2017. The addition of a par-3 course is also under consideration.
Well-known instructor Rick Smith opened a teaching facility at Forest Dunes this year and predicted that "it'll be the most talked about golf destination in the country over the next five to 10 years.''
There's no arguing that.