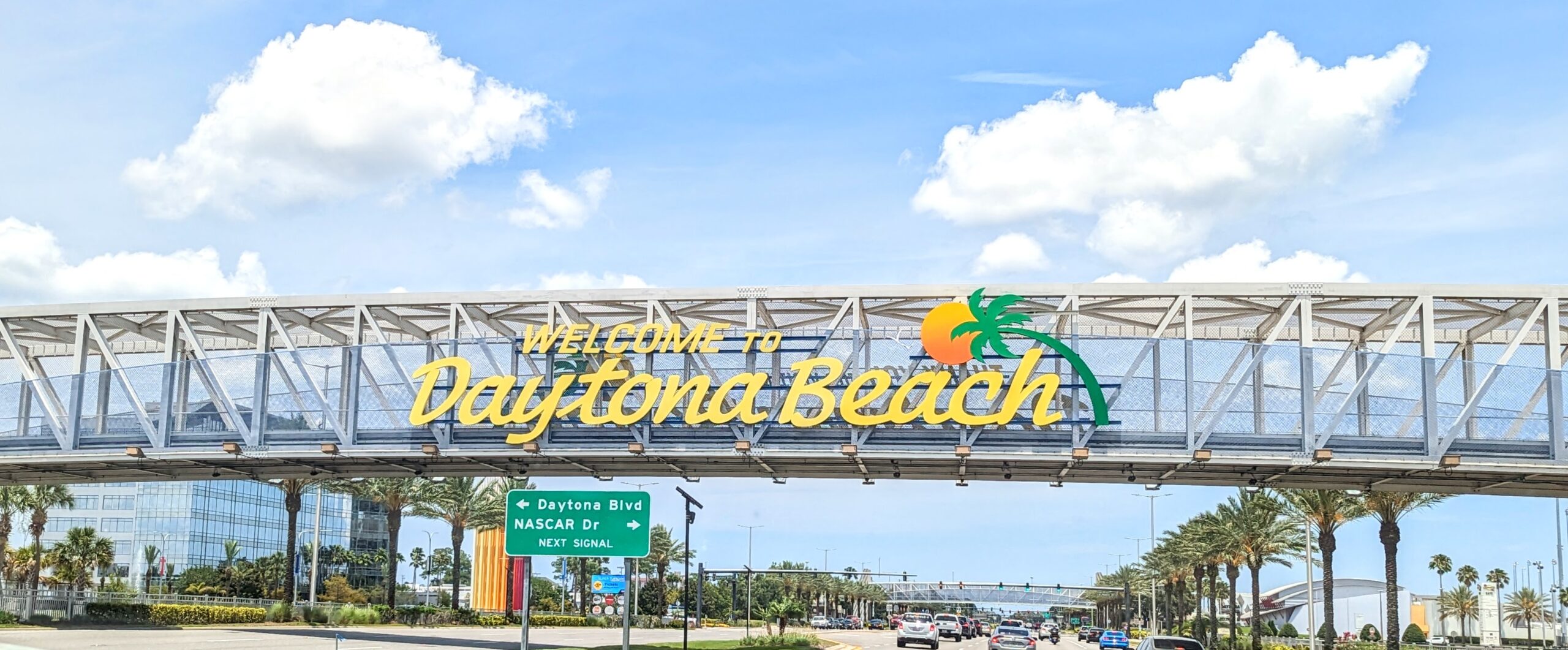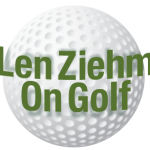 DAYTONA BEACH, FL. – The Daytona Beach area is good place for golfers, no question about it.
The greater Daytona area has 20 courses. Two are part of LPGA International, the area's premier golf destination. Since 1994 it has been the home of the Ladies PGA Tour, and it hosts the final stage of the circuit's Qualifying School each year.  Its courses were designed by luminaries Arthur Hills and Rees Jones. Enough said.
Three of the other courses have withstood the tests of time, as they're included in the 50 facilities selected for the Florida Historic Golf Trail. One of the oldest such conglomeration of courses in the country, it honors courses that were built between 1897 and 1949 that remain open for public play.
That trio includes Riviera, in Ormond Beach.  It's the home of The Riviera Open, the longest-standing mini-tour event in  the U.S., and two designs by the legendary architect Donald Ross – New Smyrna Beach and the South course at Daytona Beach Golf Club.
Ross designed the first nine holes of Daytona Beach South in 1921 and completed the 18 in 1923.  He also did a re-design in 1944. In 1945 the course celebrated with a star-studded foursome – Sam Snead, Byron Nelson, Ben Hogan and Jug McSpaden were brought together for an exhibition — and the following year Jimmy Demaret replaced McSpaden and won the competition by shooting a 63.
New Smyrna is one of Ross' last creations, and he only did the front nine.  He started his work there in 1947, died in 1948 and the first nine opened in 1949.  The full 18 wasn't available until 1956 and Bobby Weed did a complete renovation in 2006. A side footnote on New Smyrna is that Jim "Bones'' McKay, the well-known caddie for Phil Mickelson and Justin Thomas and part-time TV analyst, grew up there.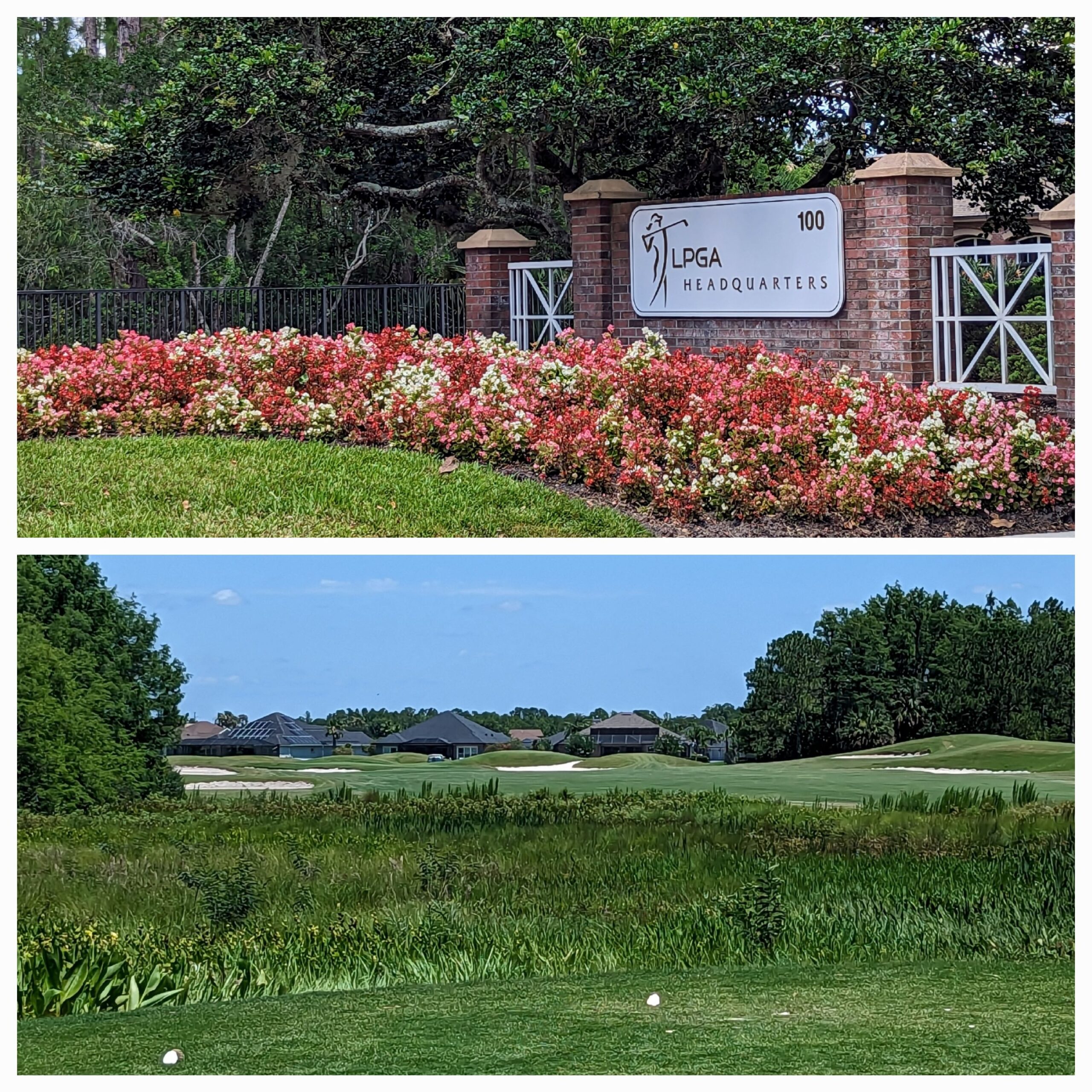 Another course in the mix is Spruce Creek Country Club in Port Orange.  It's part of the largest fly-in community in the country.
As far as a golf destination goes, Daytona has a problem, however.  Chances are the golf – while interesting – will always play second fiddle to Daytona's biggest attractions, its white sand beaches and the Daytona International Speedway, home of the Daytona 500 auto race.
"We have a wide group of courses,' said Andrew Booth, director of communications for the Daytona Beach Area Convention & Visitors Bureau, "but we offer a lot of different things. We're a great destination. There's lots of ways you can plan your visit.''
Indeed he's right, and big things have been happening there – most notably around the Speedway. A $400 million renovation was initiated in 2014, which greatly upgraded the motor sports aspect. More recently One Daytona, a shopping and entertainment  area across the street from the Speedway, has enhanced tourism options.
"The renovation transformed the area into an arena experience,'' said Booth, "and that was a real game-changer.''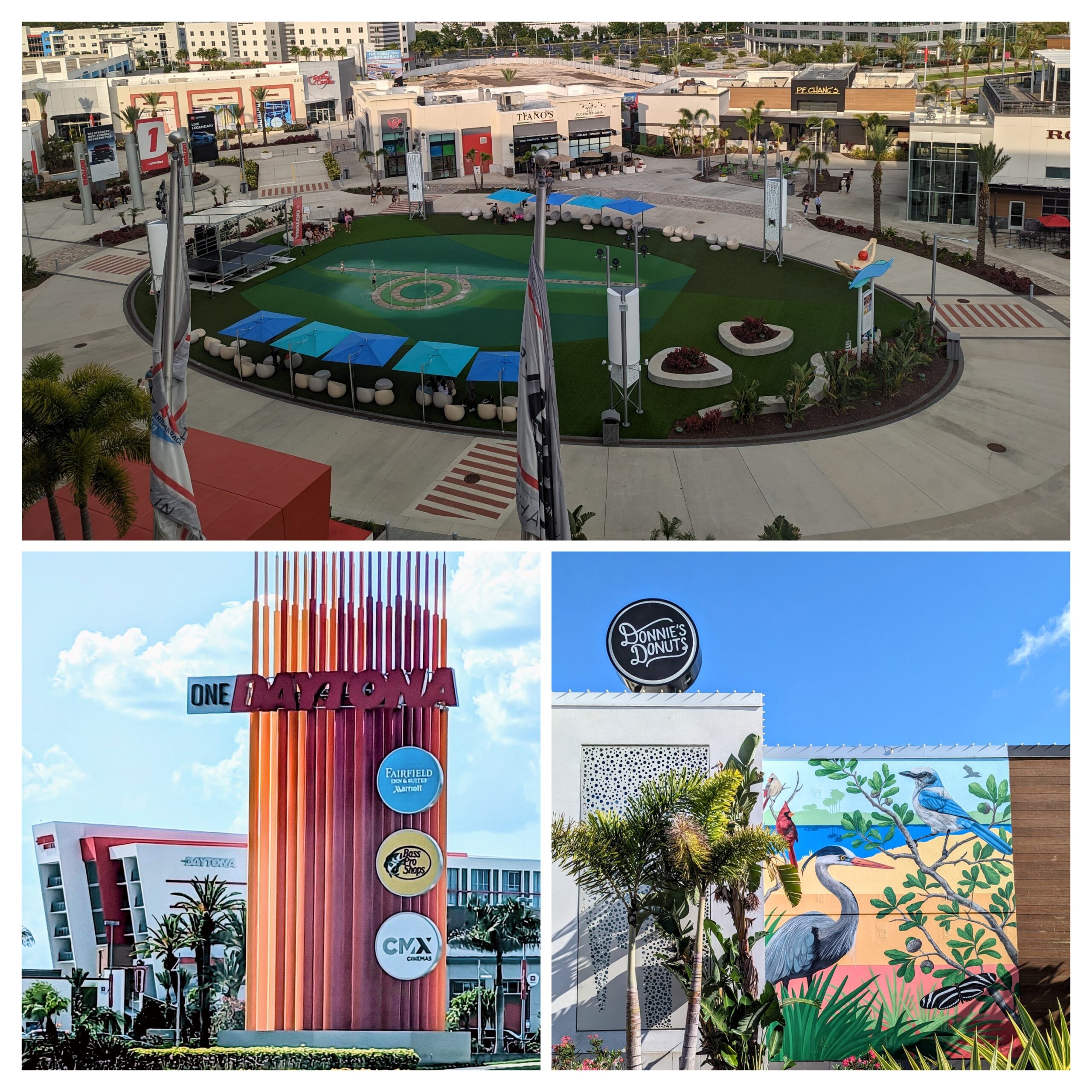 The family of Bill France, the founder of NASCAR who opened the Speedway in 1959, had a big vision for the area. One Daytona now includes The Daytona Hotel, a variety of restaurants and shops surrounding a play area for youngsters willing to get wet whether or not the hot sun is shining.
While the dining is fine at One Daytona, there's one area restaurant that's not to be missed.  Rose Villa Southern Table, in Ormond Beach, was established as a bed and breakfast in 1901.  It evolved with the times and is now an upscale former historic home that serves a wide variety of cuisine in a Southern hospitality atmosphere.
In addition to One Daytona the Speedway itself is welcoming more than motor sports enthusiasts. Soccer matches were played there last year and a rock music festival drew a huge crowd this year.  Now Jacksonville's National Football League team, the Jaguars, are considering playing some of their games there while their own stadium is undergoing a two- to three-year renovation.
Sure, the 11 miles of vehicle access around the beaches is nice, but there are other things to consider on a visit to Daytona.
The Speedway has a museum that interests more than just casual racing fans. The Daytona Tortugas are a minor league baseball team that plays in an historic place.  The Jackie Robinson Ballpark, which opened in 1914, was renamed to honor Robinson, who made his professional debut there in 1946 when he played in a spring training game for the Montreal Royals.  That was the lead-in to Robinson breaking the color barrier in the Major Leagues the following year.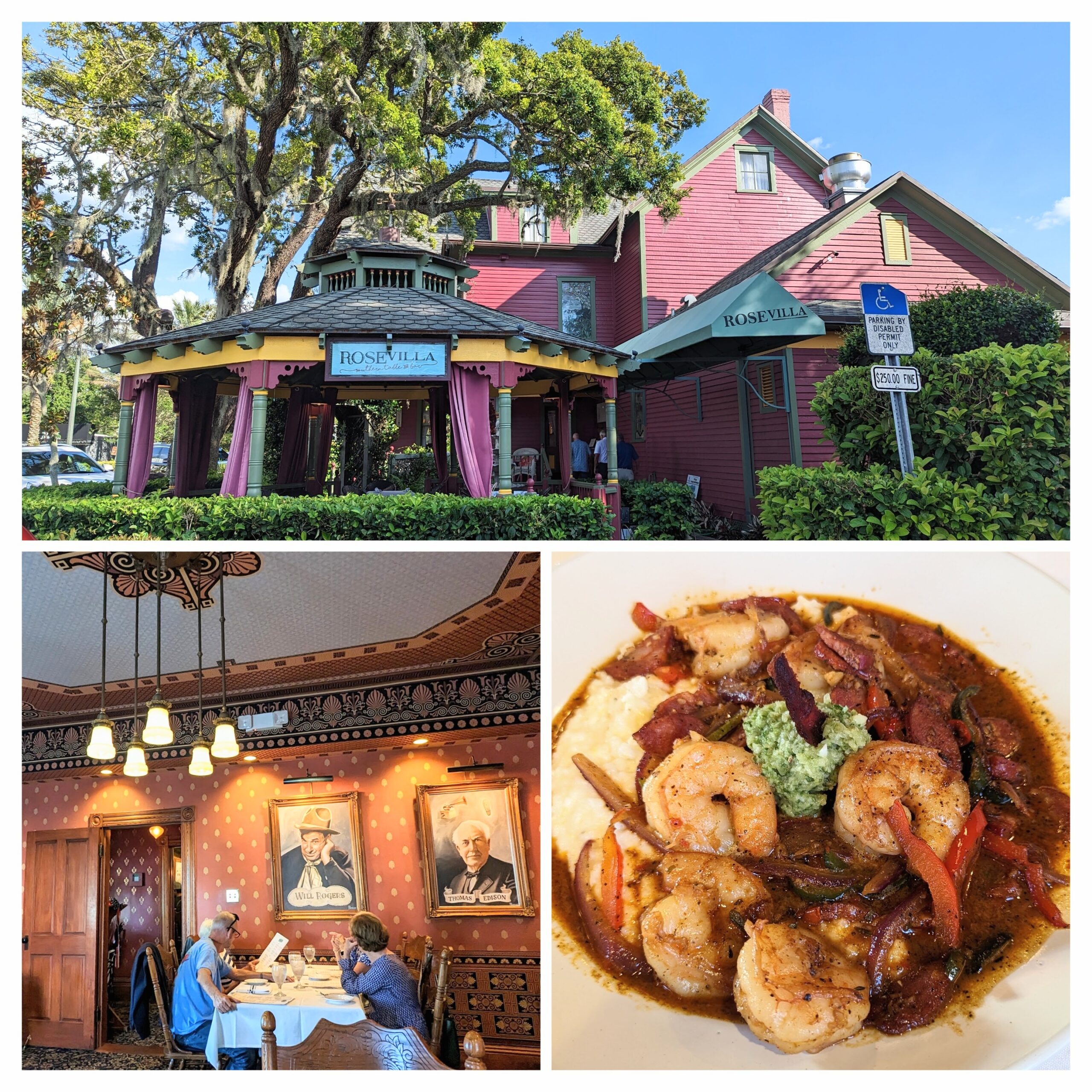 Now Ponce Inlet Watersports offers boat tours to explore glimpses of manatees and dolphins as well as kayaking or parasailing for the more adventurous visitors. The Atlantic Ocean is right there for fishermen and Tomoka State Park is an ecological masterpiece for those into cycling, botanical study, paddling, hiking, boating or wildlife viewing. And, the Museum of Arts & Sciences, has a diverse collection of art, history and science exhibits.
Latest attraction is pickleball. Forty-nine courts – some shaded, covered or lighted – are available.  They were the site of the USA Pickleball Diamond National Championships in 2022.
Getting back to golf, though, you don't want to miss Spruce Creek.  It was an airport before it was a golf course. The airport existed during World War II. The golf course opened in 1972 and home-building started after that. Lots of retired pilots and commercial pilots live in the area.
"People can fly right in and drive their airplanes right into their garages.  We have a lot of hangar homes and a whole lot of roadways for airplanes to drive on,'' said Jason Pomroy, Spruce Creek's head golf professional. "It's quite a unique environment.  Aviation is first, and golf is always second here.''
The club has about 400 members.  Past members included actor John Travolta, but his jet was too big for the airstrip around the Nos. 1, 8 and 9 holes so he moved on. The club is semi-private now and still accepts public play. About 10-15 planes go in and out on some days, particularly Wednesdays and Saturdays.  You shouldn't expect peace and quiet on your rounds at Spruce Creek, but you are guaranteed a unique golfing experience.