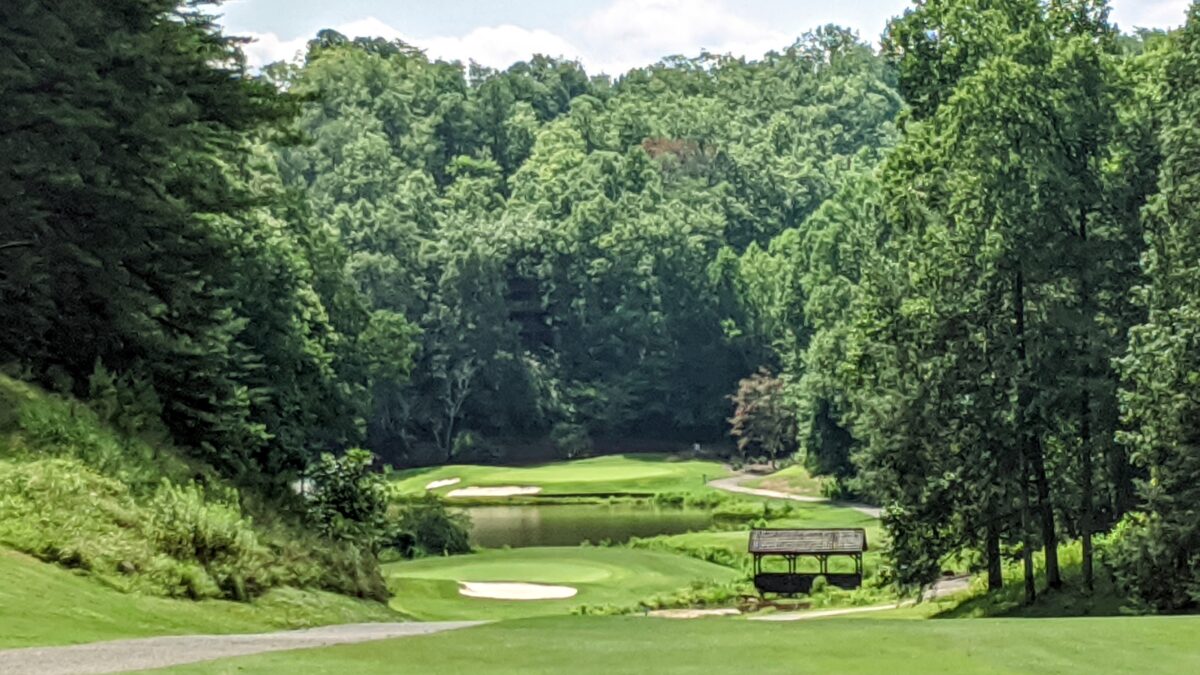 LAKE LURE, North Carolina – The Bald Mountain course at Rumbling Bald Resort hasn't changed much since W.B. Lewis designed it in 1968.
"Actually, it hasn't changed at all,'' said Adam Bowles, who has headed the golf operation at the resort the last seven years. "They put in new bentgrass greens in about 2000, and the trees have grown.  That's about it.''
Bald Mountain, though, has a unique attraction. If you hit the green on the No. 16 hole you have – almost literally – reached "the dance floor.''  That green was a scene in the movie "Dirty Dancing.'' There's a sign behind it to designate its place in the movie that has had a steady stream of followers for over 30 years.  It was released internationally in 1987.
"Everyone wants to take a picture from behind the green,'' said Bowles.  "It's incredible to me how many people are still attached to that movie. It has a strange attraction.  It's funny how some movies have a cult following.''
"Dirty Dancing,'' which starred Jennifer Grey and Patrick Swayze, certainly has that.  Lake Lure holds an annual Dirty Dancing Festival in September, though it won't be held this year because of pandemic concerns.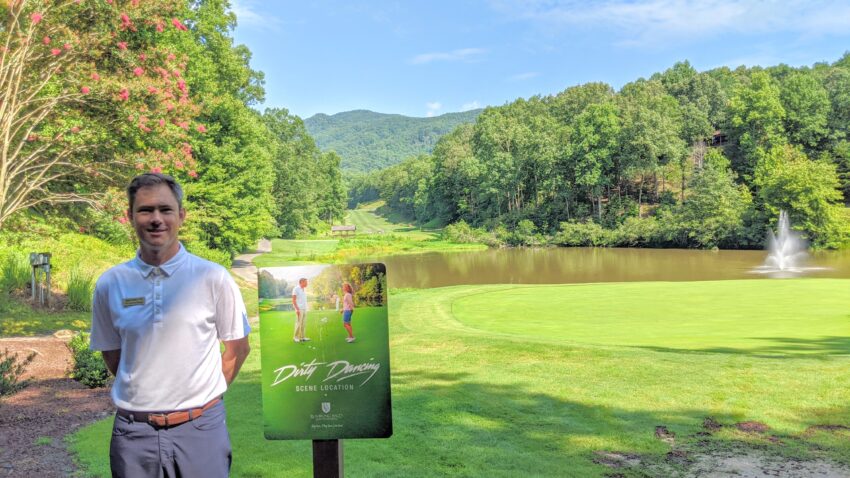 "It's a really big deal,'' said Bowles.  "You wouldn't believe how many people flock to this area.  A lot of places that were in that movie have since burned down, and there's not much remaining.  It's really the only place where people who love that movie can go where it was made.  Pretty bizarre to me.''
No. 16 is a pretty hole – a 160-yard par-3 over water from the back tees.  It follows a striking par-5 that is pretty special, too.  It's downhill from tee to green with a covered bridge used to get golfers from the fairway to the putting surface. The green is blocked by a small, but troublesome, creek.
There's some other interesting holes at Bald Mountain as well. Course designer Lewis was a protégé of George Cobb, best known for creating the par-3 course at Augusta National.
"We've called 16  our signature hole because there's so much history involved,'' said Bowles, "but players have developed a love-hate relationship about No. 15.''  That's the longest hole on the course at 509 yards from the back tees.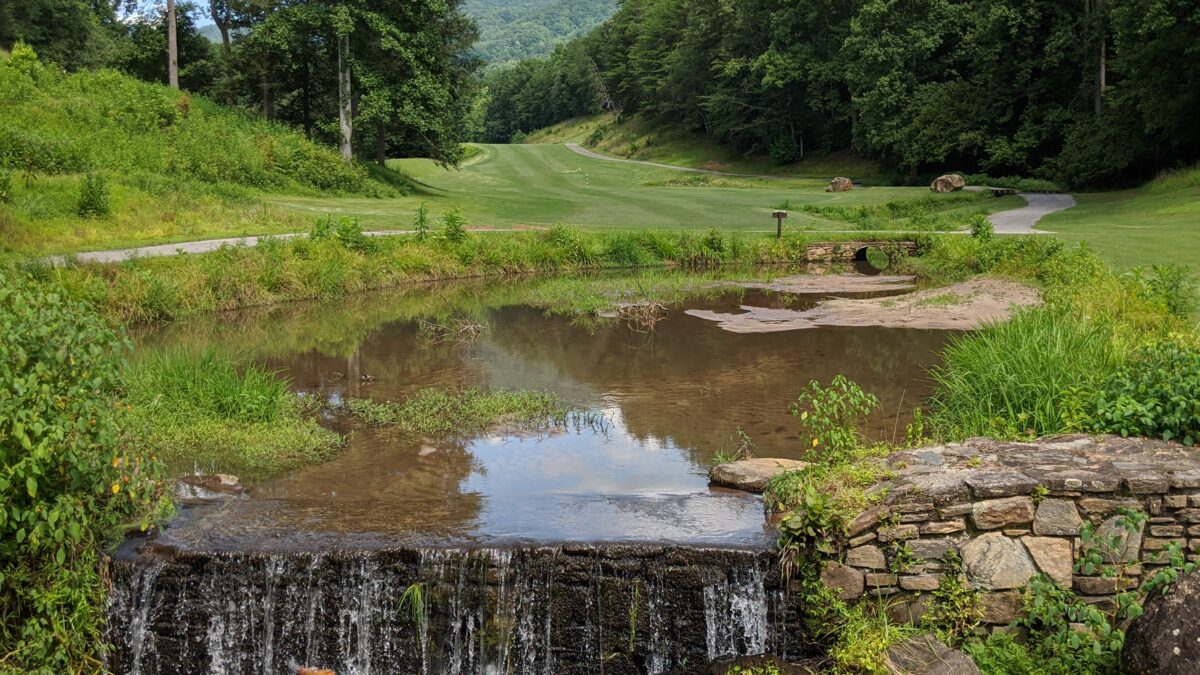 Bald Mountain, a par-72, measures only 6,233 yards from the tips, but it's also unusual for having five par-3s and five par-5s. It's a short, sporty layout with lots of doglegs and elevation changes. There's a lot of steep, windy roads leading into the resort, and that suggests the elevation changes on the layout are more pronounced than they really are. Bowles says the elevation is 1,500 feet, but that's enough to make it interesting for a wide variety of players.  The Carolina Golf Association plays between six and eight events there each year and junior events are also in abundance.
The course has been owned by its homeowners since 1992, and Bowles envisions the day when the resort connection may be dropped.
"It'll be more attached to the community, which is really what it is – more a homeowners course,'' he said.
Bald Mountain will soon have a partner course again.  Apply Valley, which was acquired by the resort in 1986, will re-open to the public on Aug. 24.  It has been closed since June to allow for the replacement of bentgrass by Champion Bermuda. Apple Valley was designed by Pinehurst, N.C. architect Dan Maples.  He the son of Ellis Maples, an architectural icon.
"We're excited about the opportunity to do something in a year we didn't expect to do anything,'' said Bowles.  "It was a tough financial decision, but it was the smartest thing to do. We'll be providing something for people to look forward to."