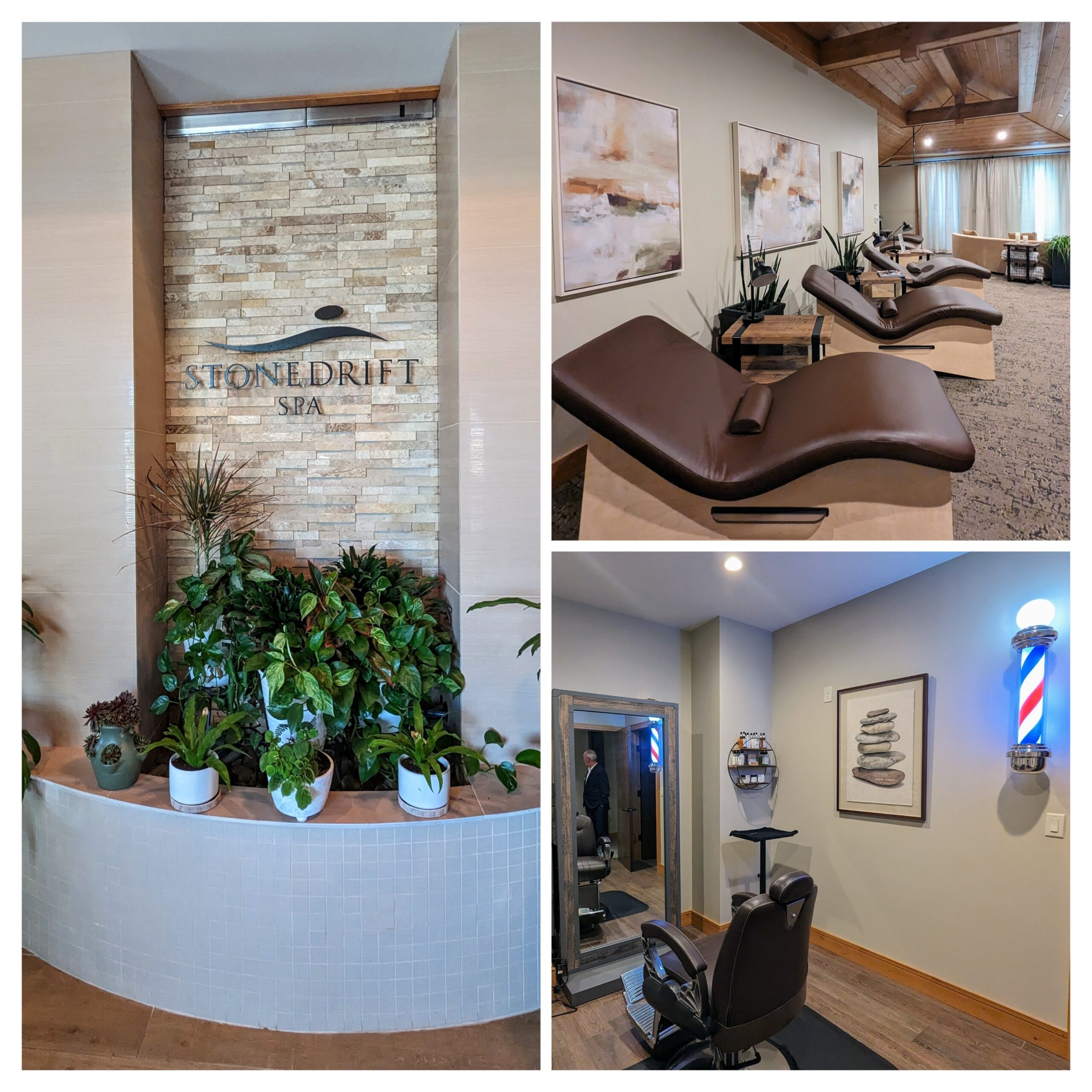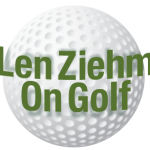 GALENA, Illinois –  Mark Klausner changed most everything since taking over ownership of the Eagle Ridge Resort & Spa four years ago – with one notable exception. We'll get to that one later.
Klausner hosted the grand opening of his pride and joy, the Stonedrift Spa, earlier this year and it is something to behold.
The original spa, located in the resort's Inn, measured 3,500 feet.  The new one, located in what had been the General Store, is 12,000 and was two years in the construction phase.
Its antique columns are 150 years old and came from a building in nearby Dubuque, Iowa.  They're old, but they add to the attractive architecture of the new place.
Notable features of the new spa are lighted vanity mirrors, vaulted ceilings, saunas in both lockerrooms, a barber pole, beautiful co-ed relaxation rooms, manicure and pedicure stations, state of the art showers with power sprays, a movement studio and facilities for unusual treatments.  All those enhancements have boosted the Spa's attractiveness for wedding planners.
Klausner declines to give a cost estimate for all the upgrades he's given to the resort, but the Stonedrift Spa alone was a $3.5 million project and is a big boost for women guests. Colin Sanderson, the 10-year marketing and sales director, estimates that Spa users are 70 percent women.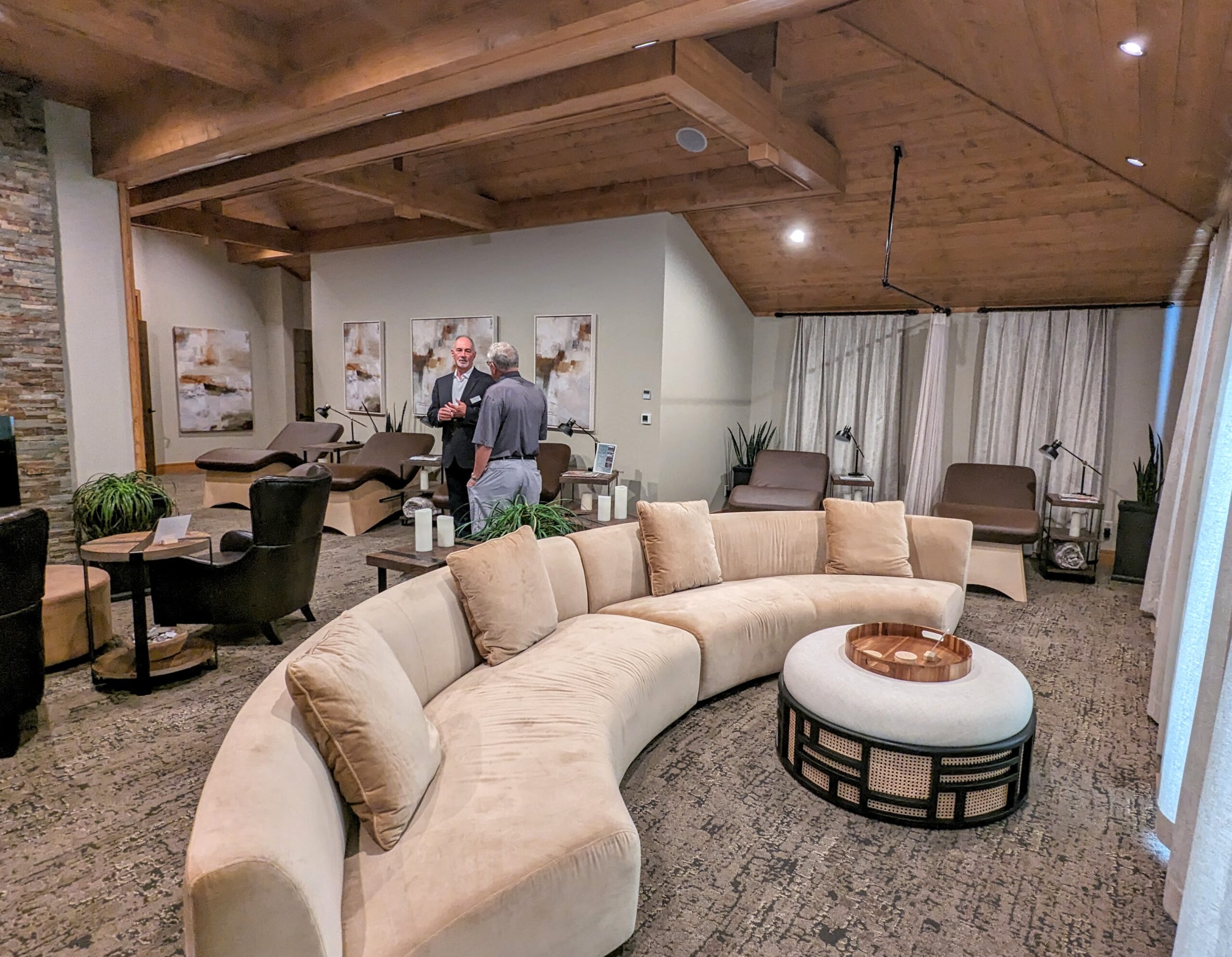 Beyond that, long-time visitors to Eagle Ridge might not recognize the place. The 63 golf holes are still in place, but the nines on The General course were flipped. The old General Store is now located near The General and has been enlarged. What is now Lounge 289 there used to be a pro shop.
Klausner struck a deal with Illinois-based John Deere Company to revamp the golf course maintenance equipment and a new 30,000 square foot maintenance building has been built by the South course. Course conditioning has marketably improved throughout the resort because of those changes.
Solar panels have been installed at all the resort's profit centers and striking back-lit signs have replaced the old ones at the resort entrance and in front of the Eagle Ridge Inn.
The Inn was also converted from propane to natural gas and the entire complex has been re-roofed. The computer and telephone systems have been upgraded and the indoor swimming pool, while still located in the Inn, has been given some enhancements.
There's been some new key staffers, most notably Steve Geisz as general manager and Mel Anderson as executive sous chef within the last year.

There's also that previously mentioned new/old one.  That would be John Schlaman.  He's back as Eagle Ridge's director of golf operations after leaving that post 25 years ago. His return contrasts with all the new things going on at the resort but adds a nice touch as well.
Schlaman's first post-college job was as an assistant professional at Eagle Ridge in 1984, the year the South course opened. There's even a classic picture in a golf shop of Schlaman teeing off on The General when that course was under construction. (It opened in 1997).
Pete Jones was Eagle Ridge's head man then. He left in 1987 to take the head job at Cantigny, in Wheaton, IL., which was also preparing to open a new course.  The Cantigny opening came in 1989.
When Jones left Schlaman, who had also been working for five winters at Innisbrook Resort in Florida, was named Eagle Ridge's director of golf in 1988. He stayed until 1998, then spent two years at River Hills, in Valrico, FL.
Schlaman came back to Illinois in 2002 as general manager at Prairie Landing, an upscale public facility in West Chicago that was well-known for its state-of-the-art practice facilities. He was also doing some work with a winery when Eagle Ridge beckoned again.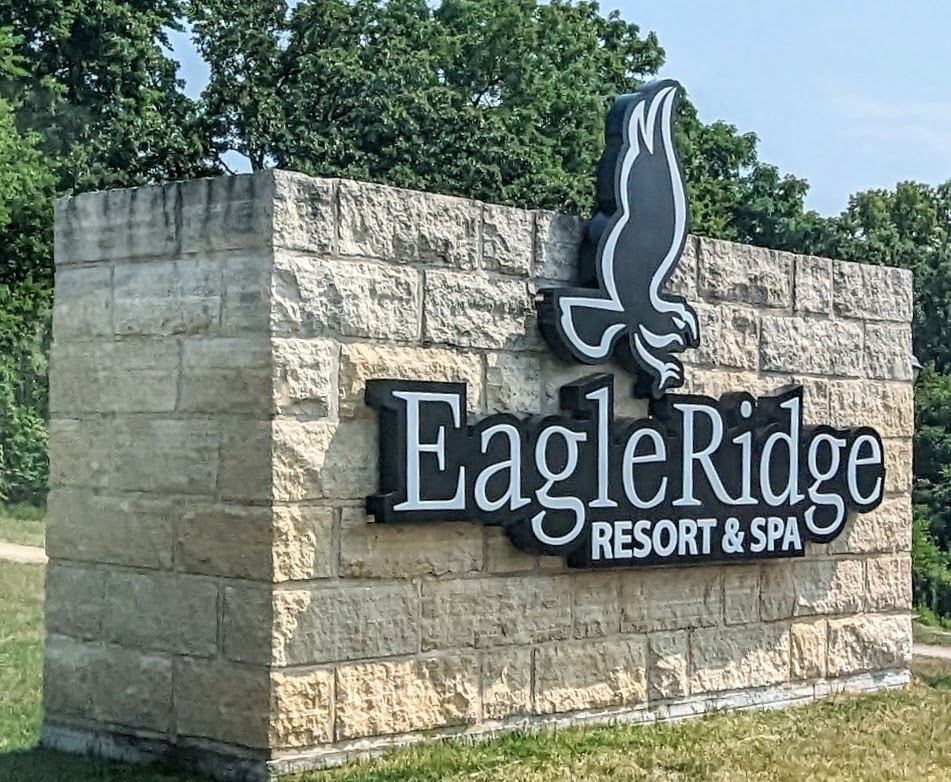 Ownership changes had played a part in Schlaman's earlier departure from Eagle Ridge, but his wife had been from nearby Iowa and was also involved in the winery.  That made a return to Galena an attractive possibility.
"It wasn't my intent to retire when we came back here,'' said Schlaman.  "Both of us wanted to work.''
He worked with his wife at a Galena winery until Mike Weiler, then the new director of golf at Eagle Ridge, invited Schaman to join his staff as the head pro at the South course.  While Schlaman was well known in the Chicago golf community after his Prairie Landing stint, Weiler had also been in charge at two other Chicago clubs – Bull Valley, in Woodstock, and Wynstone, in Barrington.
Schlaman was happy with his new golf role at the South course and stayed around the resort as night manager after the golf season," he said.  "I wore a white shirt, a tie and a name tag.   That was a good move on my part because I got to know all the people within the resort.''
Then Weiler opted to retire, announcing his decision on April 27.
"It hit me by surprise,'' said Schlaman.  "I applied for the job when Mike left.  The (people at the resort) didn't want to go through a hunt, and I was quick and easy.''
At 62 years old, though, he had to take a second look at his eventual retirement plans.
"I gave them a five-year plan to transition to the next guy,'' said Schlaman, who moved his office from the South course to The General and quickly campaigned for a range ball machine for the practice area. Artificial turf is also to go in at the back of the range to minimize damage on busy outing days.
Already a lifetime member of the PGA of America, he just had to have his membership shifted from the Illinois to the Iowa section.
While he doesn't see a major tournament coming Eagle Ridge's way — "the population here is a little thin,'' he said, "but I see some regional college potential and some high school events.''
Even before all the changes Eagle Ridge – spread over 6,800 acres — was Illinois' premier golf resort. It has 80 guest rooms at the Inn and over 150 homes and villas located throughout the Galena Territory.