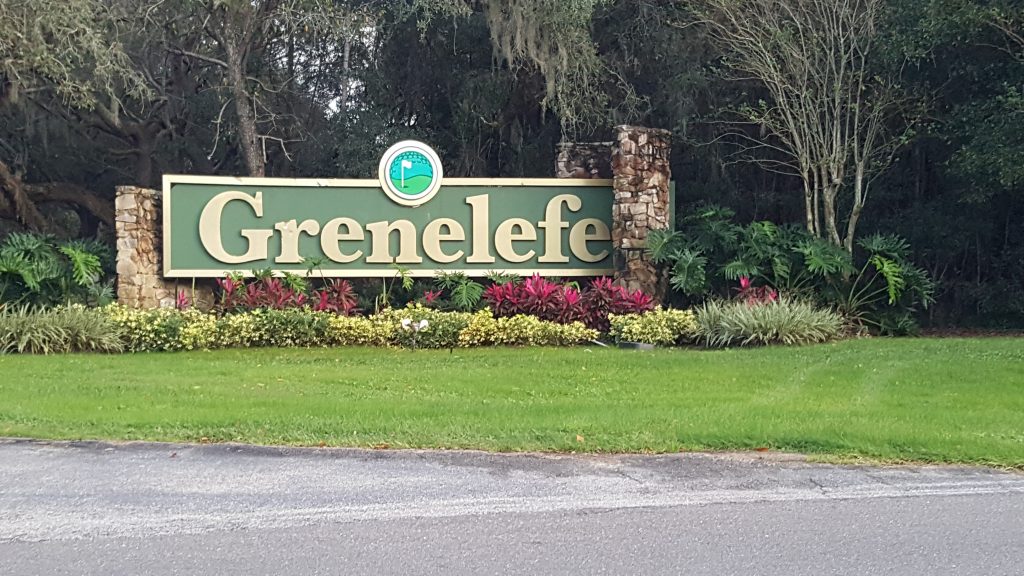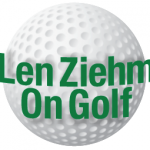 HAINES CITY, Florida – Though I've belong to a Chicago area private club for about 30 years I still consider myself more of an avid public course player. Wherever I go, I'd rather play a wide variety of courses rather than a select few.
When away from Chicago the ideal combination is in an area where the courses are well-designed, the greens fees are affordable and the tee times plentiful. That's certainly the case in this town about 30 miles south of Orlando. There's a catch, though, when you visit Grenelefe Golf and Tennis Resort here.
The golf may be a good deal, but you can't make a visit here without wondering what the place was like in its heyday in the late 1980s and 1990s.
Grenelefe was once one of the premier destinations in Florida, if not the entire United States – and not just for golfers. Tennis was big, too. Present-day greats Venus and Serena Williams trained on the Grenelefe courts in their early years.
For golfers Grenelefe had three 18-hole courses and another, independently owned Diamondback, was across the street. All four had quality designers. The architect for the East Course at Grenelefe was Arnold Palmer/Ed Seay Design. For the South Course it was a joint effort by Andy Bean, a former Western Open champion, and prolific Florida architect Ron Garl.
The architect for the West Course, said to be the best of the trio and a former Top 100 Course in the Golf Digest rankings, is somewhat of a mystery. It was apparently Robert Trent Jones Sr., though Grenelefe doesn't list an architect for that one and its not listed in the late Jones' course portfolio, either. All three Grenelefe course opened in the late 1970s.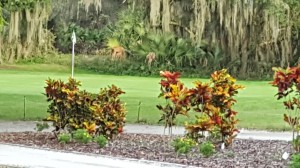 As for Diamondback, it was a creation of Joe Lee – the same architect who designed the Dubsdread course at Chicago's Cog Hill.
Now those four courses are down to two. Grenelefe's West Course, which was the site for the PGA Tour Qualifying School Finals four times, faded away in the late 1990s, a victim of changing economic times. It wasn't in use when present owner Westgate Resorts of Orlando took over Grenelefe in 2002 after its Japanese owners had filed for bankruptcy. The purchase price was $12.75 million.
Diamondback, which had a course that measured 6,684 yards from the back tees, was in operation for 19 years before closing on May 27, 2014. The property is overgrown now and up for sale. It's not a pretty site, and its future is very much in doubt.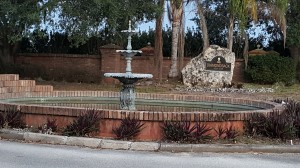 Much to Westgate's credit, the South and East courses at Grenelefe are in operation and said to be improving after some down times. We played both. The greens on both were just fine, but the overall conditioning was much better on the East than it was on the South.
What was good, from a traveling golfer's perspective, was the fees – in the $30 range, cart included. We never found courses of this quality in that price range in our previous five winters in Florida. Also appealing is the fact that Grenelefe is away from the busier courses in the immediate Orlando area. You can actually play a casual round here in the heart of the winter tourist season.
Our rounds came in 80-degree weather on weekdays at the brink of Florida's tourist season. We played basically alone on the South Course. We finished our round at 5 p.m. and ours was the only cart in the parking lot. On the East we teed off behind a threesome of regulars and ahead of a foursome. The threesome was out of sight after the front nine and we never saw the foursome. In essence, we felt like we were playing alone again.
Grenelefe has plenty other amenities on its 1,273 acres – a big clubhouse, a conference center, a fitness facility, marina, tennis courts, a spacious practice range and an inviting pool area. The homes and lodging around the course created a pleasant atmosphere, as well. Given all that, this is a place that merits consideration as a place worth re-discovering.