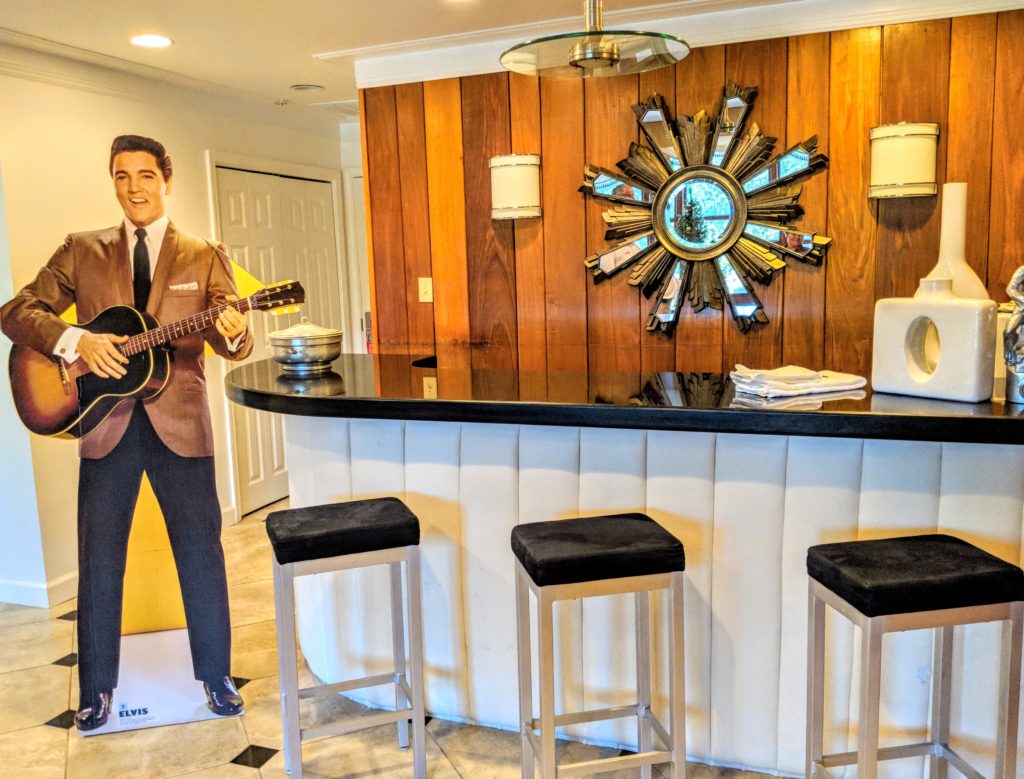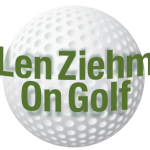 OCEAN SPRINGS, Mississippi – Not all the golf destinations that we visit are just about golf. Gulf Hills Resort is a prime example.
Knowing our interest in history as well as golf, one of our tour guides suggested we hit this 91-year old resort on the Mississippi Gulf Coast that was founded as a golfing hot spot in the late 1920s. We found it much more than that.
We came from having never heard of the place to learning that it was initially a hideout for gangster Al Capone and later a retreat for prominent entertainers like Elvis Presley, Marilyn Monroe, Jayne Mansfield, Fats Domino, Judy Garland and Gypsy Rose Lee.
Presley, especially, has left an impact here. There's a classy tribute to him in the Gulf Hills Hotel's "Love Me Tender, Love Me Suites'' that are almost always rented out even when the golf course and rest of the resort is quiet. We'll be getting into that later and, rest assured, Elvis hasn't completely left this building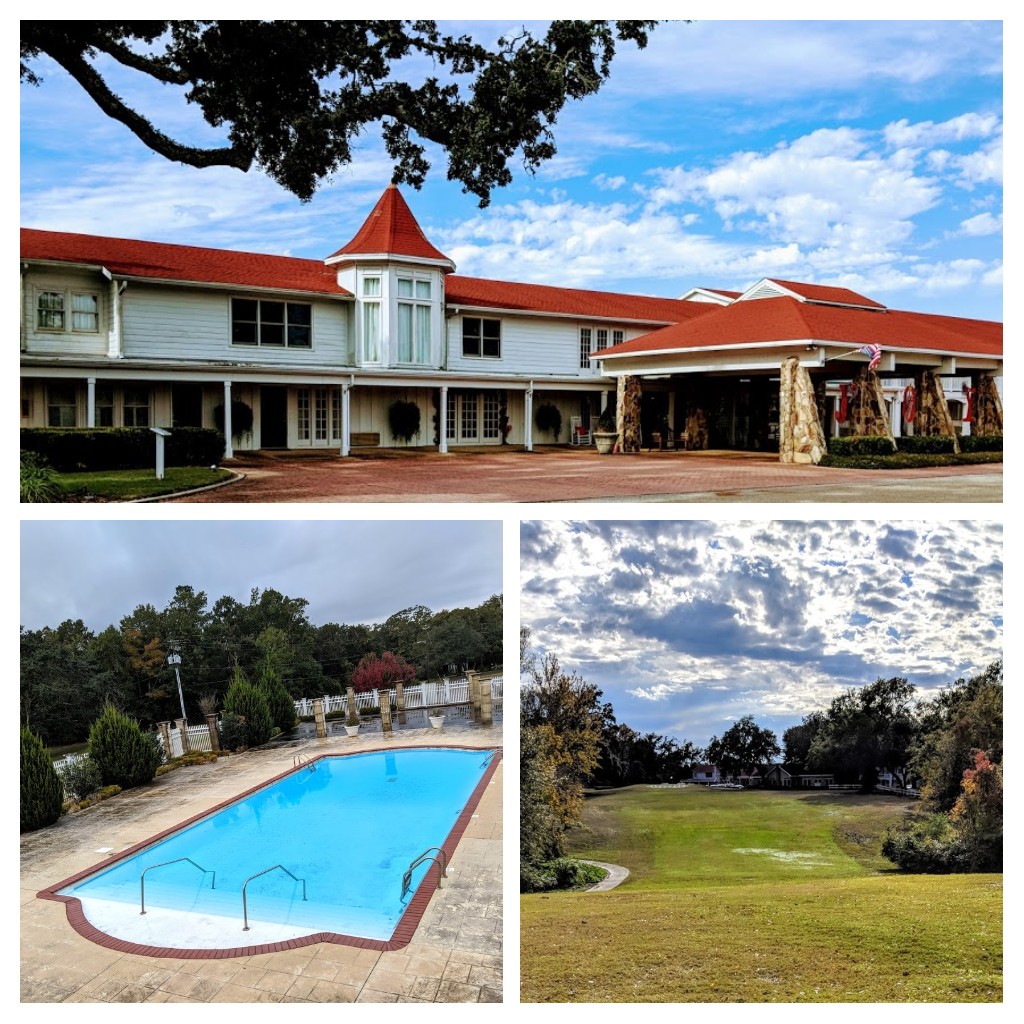 For us, though, there had to be a golf component to Gulf Hills Resort, and there is. It also helped that there were some prominent Chicago people involved over the course of its colorful history.
Branigar Brothers, Chicago-based developers, began work on the resort in 1925. As initial owners they envisioned "an upscale winter resort with one of the most beautiful golf courses in the Southeast, a yacht basin, riding stables, clubhouse and a handful of homes built close to the water.''
The Branigars delivered on that, and their offspring would later carry on, as Branigar Organization, in the creation of Illinois golf resorts Eagle Ridge, in Galena, and Indian Lakes, in Bloomingdale.
Just the Branigars weren't enough to fulfill the creation of Gulf Hills, however. According to local historians the resort's hotel was financed by laundered money from Capone and Chicago mob figures.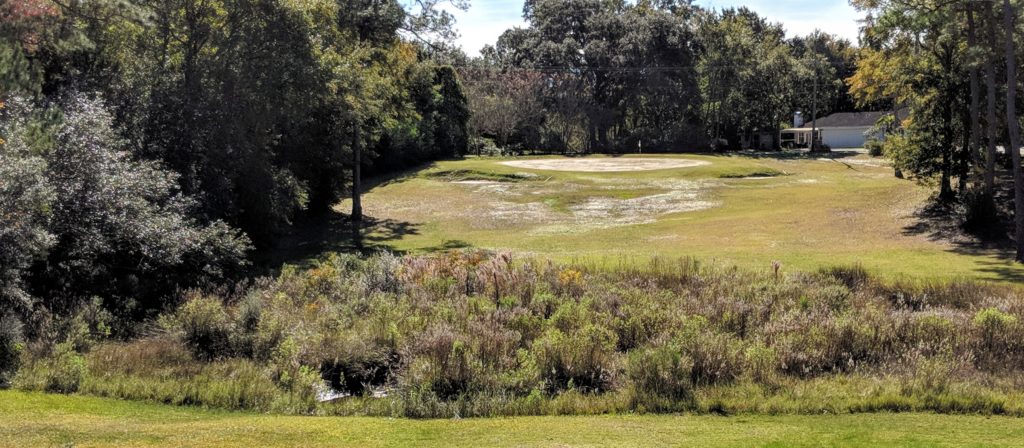 The golf course was designed by Jack Daray, who was then in the midst of a six-year stint as head professional at Olympia Fields Country Club – the tournament-tested multi-course private club in Chicago's south suburbs. Daray, like several other club professionals in that era, spent winters teaching in Mississippi. Daray's winter base was at nearby Biloxi Country Club.
Daray's design at Gulf Hills was immediately well received, and the No. 17 hole – an uphill par-3 – was quickly cited by Golf Digest as "one of the five most beautiful and challenging holes in the entire Southeast Region.''
One of the first American golf professionals to get involved in course architecture, Daray also designed three Chicago area courses – two 18-holers at White Pines in Bensenville and another at Coyote Run in Flossmoor.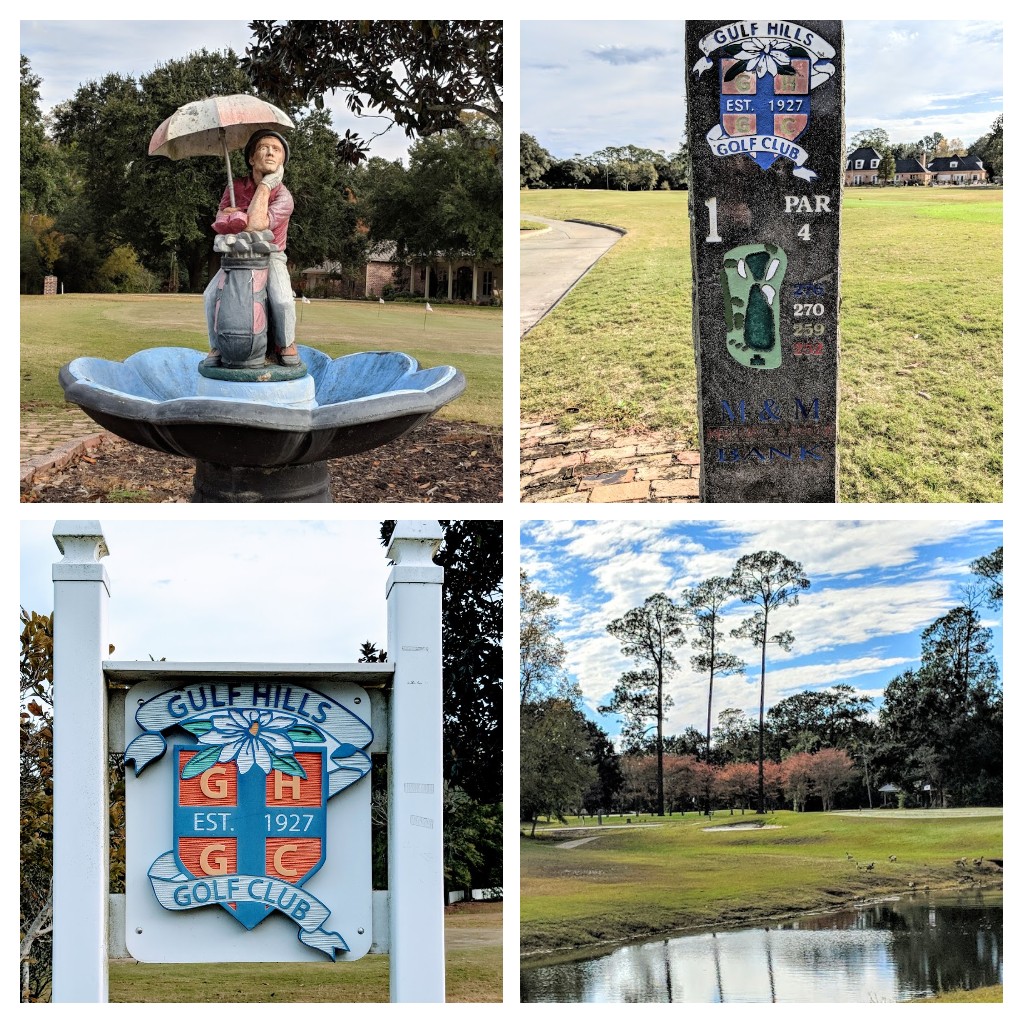 Root & Hollister, also a Chicago connection, did the building of the 1,300-acres course at Gulf Hills using 170 men, 20 mule teams, road graders, tractors and a 30-ton dredge. It was completed in less than two years. Even with that course just completed there was already plans for a second 18-holer to be built at the resort. Those plans never materialized, however.
The first event played on the Daray course was on Christmas Day, 1926, when Walter Hagen – then in the midst of his five-year run as winner of the PGA Championship – joined three club pros in an exhibition match. Tragically, it was also on a Christmas Day, in 1971, that a fire destroyed most of the place. Basically all that was left was the swimming pool, golf course and structural frame of what had been the hotel. The rebuilding process has been slow and ongoing.
Golf was at the forefront of activities at Gulf Hills in its early years and visitors from the Chicago were commonplace while the resort underwent numerous ownership changes. In 1949 it was transformed into a Dude Ranch, and that's when the celebrities started pouring in.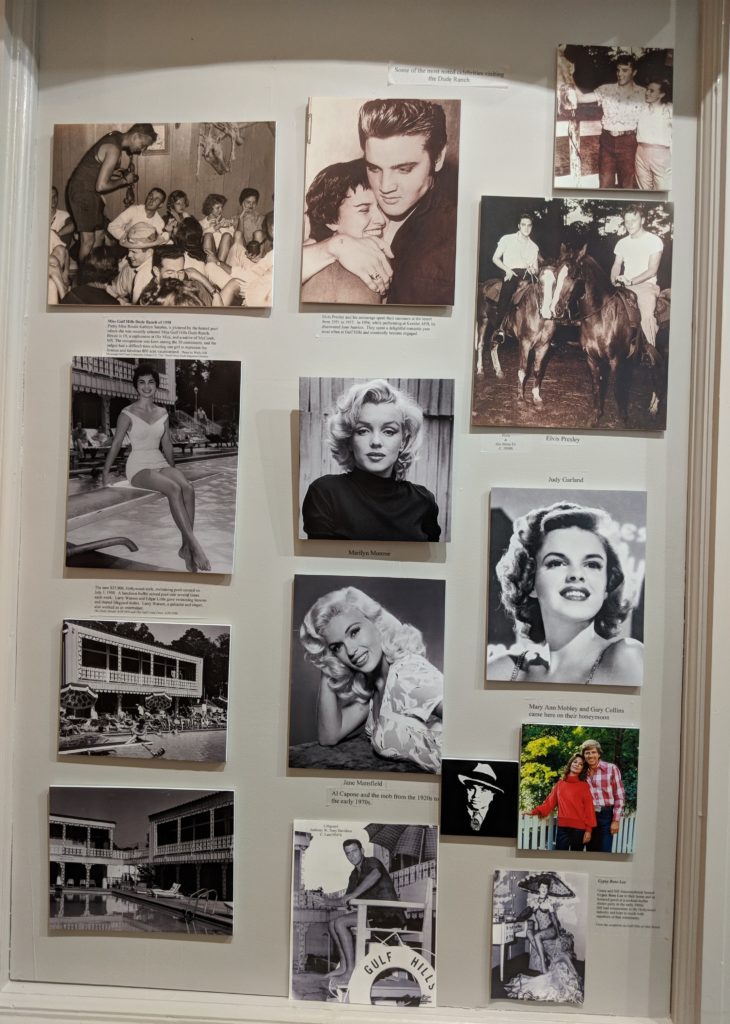 Presley made Gulf Hills his summer home from 1951-57 when he was building his career with appearances on the Louisiana Hayride radio show. During that time he was a regular on the piano at the resort's Pink Pony Lounge. Mary Ann Mobley, Miss America of 1959, and her actor-husband Gary Collins had their honeymoon at Gulf Hills. Jayne Mansfield was on her way to the resort when she was killed in a horrid traffic accident in 1967. The apparent heir to Monroe as America's sex symbol, Mansfield was only 34 years old.
Even during the Dude Ranch days golf was more than a basic amenity at Gulf Hills. The resort's professional staff included Johnny Pott, a mainstay on the PGA Tour, and Mary Mills, an LPGA regular. John Revolta, a PGA champion in his days as Evanston Golf Club's head professional, also did some winter teaching at Gulf Hills.
Fast forward to today, Gulf Hills isn't nearly as busy a place as it was in its heyday but we found it a pleasant place to hang out. Other than the re-routing of several holes and the installation of cart paths, the golf course is much the way Daray designed it.
What Gulf Hills is best known for now, however, is the Love Me Tender, Love Me Suites. Though Presley's connection with Gulf Hills was well known, Donna Brown wasn't enthusiastic about reviving those memories when she was named general manager in 2000. A local family, which wishes to remain anonymous, had purchased the fading hotel and golf course and begun efforts to revive it.
"Six months after I took the job I had to call them and tell them I made a mistake,'' recalled Brown. She had received too many inquiries from hotel guests of the past who had fond memories of the Dude Ranch days.


A decision was made to create "a tribute, something we thought he (Presley) would like,'' said Brown. This four-bedroom suite was not to be anything like Graceland, Presley's home in Memphis. It's become an ongoing project with authentic antique pieces and furniture brought in to capture the life and times in Presley's heyday.
Presley's attachment to Gulf Hills wasn't taken lightly. Though he didn't make use of the golf course, Presley learned horseback-riding and water-skiing while staying at Gulf Hills and also met his first girlfriend, Biloxi resident June Juanico, there. They were engaged for four years before she broke off the relationship, and they remained friends and until his death in 1977.
The tribute suite project was briefly derailed when Hurricane Katrina decimated the Mississippi Gulf Coast in 2005 but the suite is in constant demand now. It goes for $1,000 a night, though Brown has accepted less if something else is booked in connection with its use. That's taken the form of wedding receptions, corporate board retreats, golf groups and business-after-hours events.