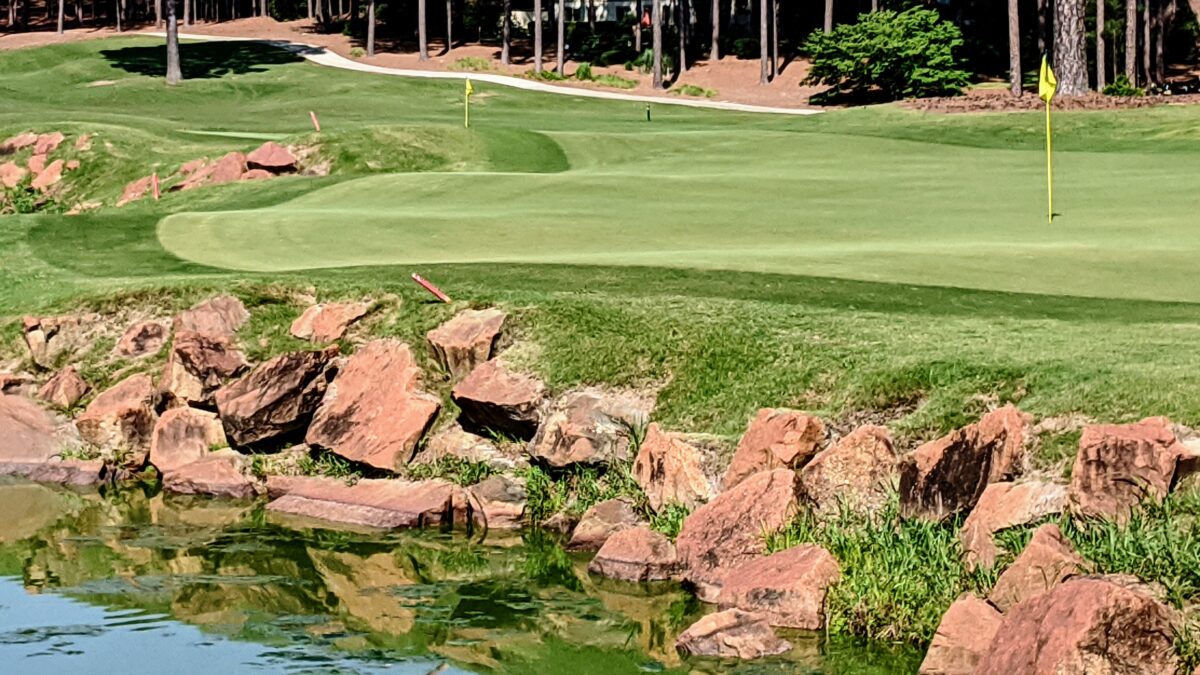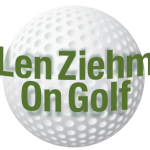 SOUTHERN PINES, North Carolina – Traveling to golf destinations has had a big impact on our lifestyle for 10 years. Make no mistake, though. The pandemic affected us big-time, just as it has everyone else.
For eight months we didn't leave Florida, our home for nearly four years now. We didn't forget how nice it was to drive around the country in search of golf destinations, however, and that urge sent us on our way to the Carolinas in mid-June. We are among the very first to report on the golf travel beat because we were more than mildly curious about how things had changed.
When we began our 11th year of road trips we targeted familiar destinations. Our journeys in the past had ranged from a couple days to over a month, all of them made by car. This first one of 2020 lasted only nine days. We made the decision to shorten it a few days while already on the road because a couple of our planned destinations reported that not all of their courses were ready for play.
Still, we found that golf vacations are very much doable in the Carolinas – just as they were when the pandemic impact hit full-force on March 12 and shut down the PGA Tour. The destinations that we visited never shut down their courses, but they all suffered from the lack of overnight guests.
We enjoyed eight straight days of golf – three courses in Santee, one in Camden and one in Cheraw in South Carolina and three more in the Pinehurst area of North Carolina. The golf offered at these places was almost like it was pre-pandemic. There was no one-player-per-cart policy and driving ranges and putting greens were in full operation. Tee times were standard and plenty of players took advantage of that.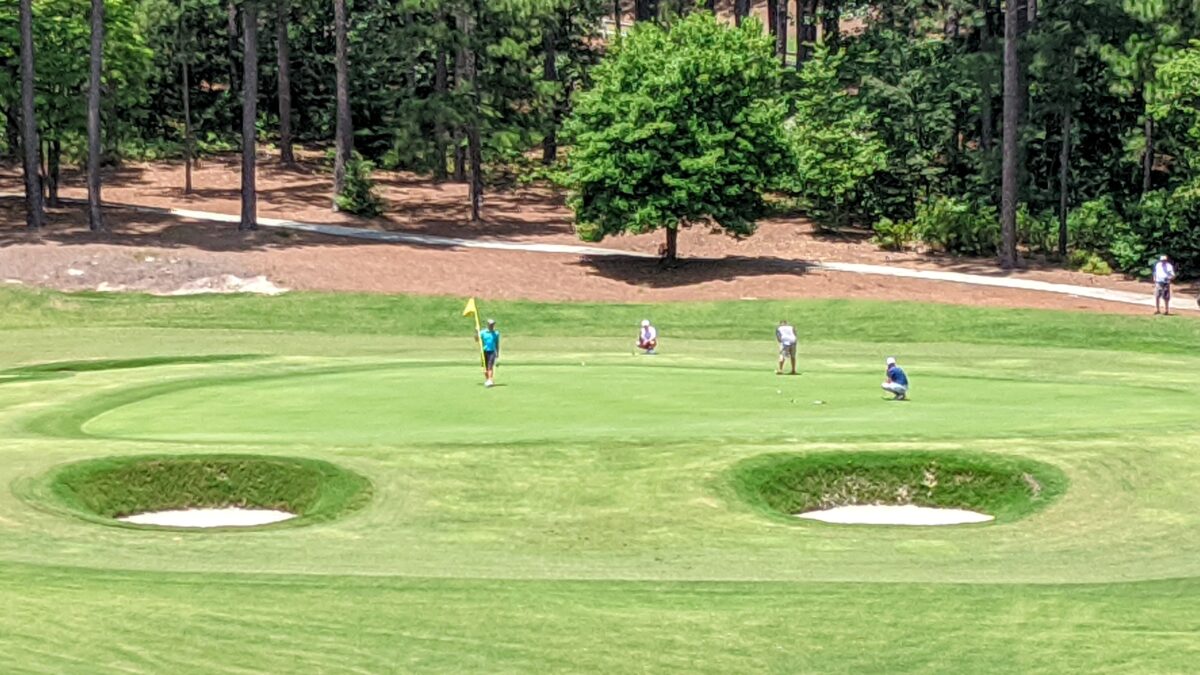 Sponge or styrofoam donuts were in most all the cups to keep players from reaching into the holes. Most courses still kept rakes out of the bunkers, but one dispensed with that policy and had three in most of its bunkers. While flagsticks were to remain in the holes, one foursome that played in front of us had a money game going and pulled the pin on every hole. That wasn't smart and slowed down play, but the ranger on duty didn't protest.
In short, everyone was having a good time – at least on the golf courses where social distancing was no problem.
Off the courses it wasn't quite the same. Lodging was just starting to pick up and the dining establishments weren't nearly as busy as they had been in those good old days four months ago. On the way home we were stopped by state police at the Georgia-Florida line and asked where we had been. In our case, at least, that was good enough for them to cheerfully send us on our way.
Our goal on this trip was to portray what golf travel is like in this "new normal'' period, and we didn't find it bad at all. We suspect more people will be heading to smaller communities, seeing them as a better alternative to big cities health-wise. We're seeing more golfers walking on their rounds, and that's a good thing.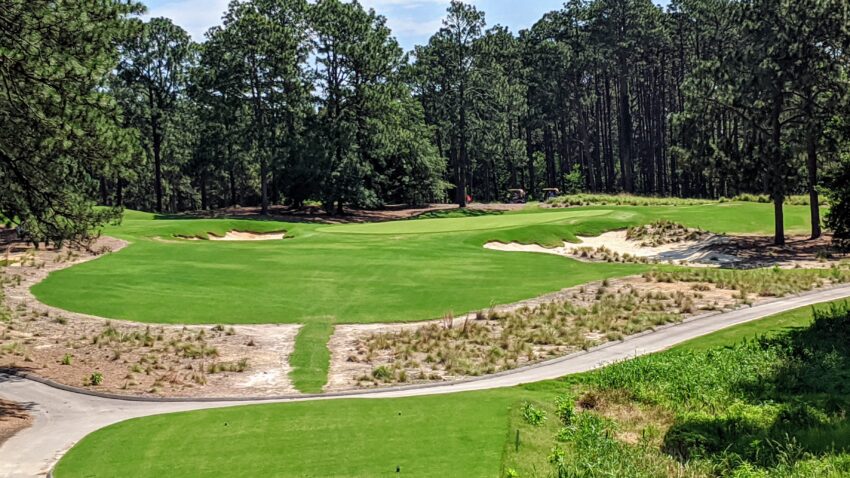 The key to having a successful, fun golf trip is in the planning. Lodging can't be made spur-of-the-moment. Even the bigger hotel chains aren't operating at full capacity. Buffet lines for breakfast were not allowed. Each diner was served by hotel personnel. Restaurants were available in all locations, but not all were open. Virtually everyone was diligent about sanitizing everything, from the menus in the restaurants to the luggage racks in the hotels.
Strangely, it seemed, clubhouses at the courses were not catering to diners. They mainly provided just beverage service.
As for the overall experience, we saved the best for last. It shouldn't surprise any traveling golfer that the Pinehurst area was clearly the most prepared for these troubling times. We played lots of courses that were aerating their greens at the start of the trip, but that wasn't the case at either Talamore Golf Resort or Pine Needles – long-time Pinehurst area favorites.
The two Talamore courses had undergone renovations since our last visit. The original Rees Jones-designed Talamore, which opened in 1991 and drew nationwide attention for have llama caddies, is now called The New Course at Talamore. The llamas are still there – at least we saw two of them headquartered near the No. 14 tee. A good photo op, even though llamas have no duties on the course anymore.
Construction on the Mid South Club, the other course at the Talamore Resort, started in 1988 but the course didn't open until 1993. An Arnold Palmer design, it was acquired by Talamore in 2004.
Mid South also had its greens converted from bentgrass to champion bermuda. The spectacular double green for holes 9 and 18 is still the biggest eye-catcher on the property but clearly the work done on both layouts as well as in the accompanying villas represent a major upgrade.
The concluding round on our trip was at Pine Needles. It's always a treat to play there.
Pine Needles is the first course to be awarded four U.S. Women's Opens by the U.S. Golf Association. The fourth U.S. Women's Open will be played at Pine Needles in 2022. Previous ones were in 1996, 2001 and 2007.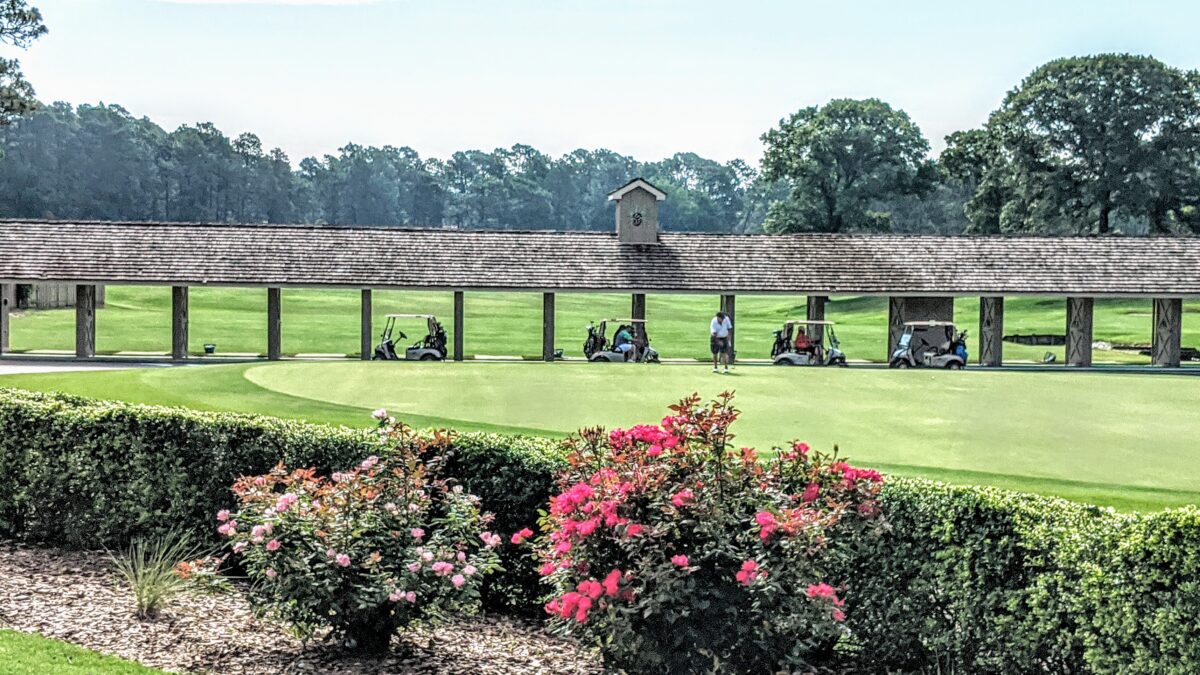 FOR MORE INFORMATION: www.TalamoreGolfResort.com, PineNeedlesLodge.com, HomeofGolf.com.