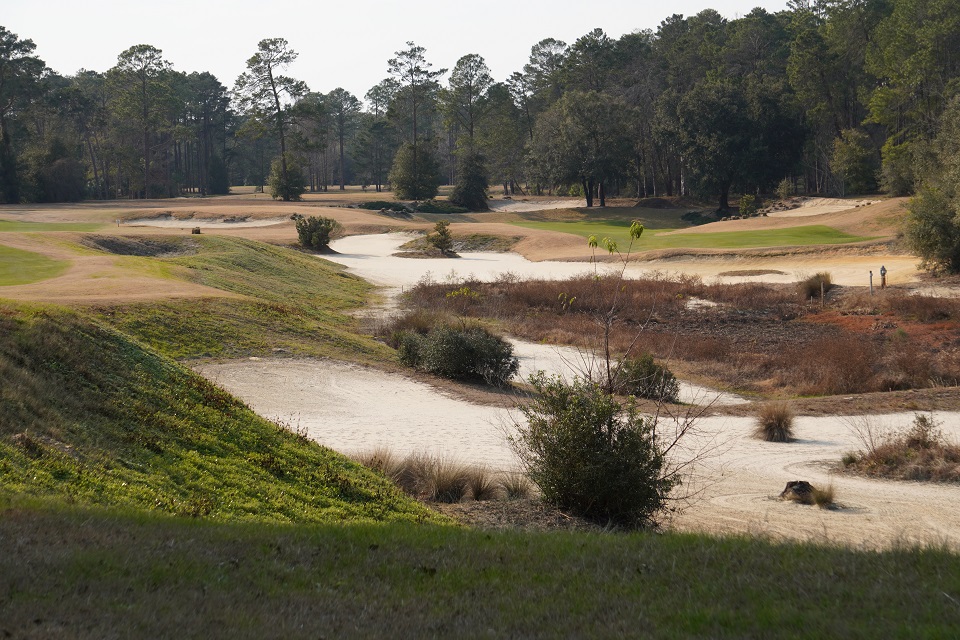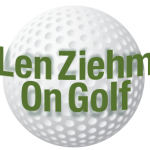 BROOKSVILLE, FL. – Go back three decades and World Woods was one of the biggest things in Florida golf. It had two Tom Fazio-designed courses – Pine Barrens and Rolling Oaks – that opened together on April 1, 1993 and its Japanese owner,  Yukihisa Inoue, had plans for much more.
"The previous owner (Inoue is now in his 90) wanted to be a destination golf resort that would bring in people from all over the world, especially Japan,'' said Rick Kelso, now the resort's director of golf. "He planned to build seven golf courses and a beautiful hotel and bring in the top Japanese players – but things changed.''
Kelso was part of the excitement that World Woods generated then and he is looking for more of the same now that the Canada-based Cabot group completed a long purchasing negotiation for the facility.
Cabot has an owner with big dreams, too. Ben Cowan-Dewar is Cabot's founder and chief executive officer.  He took his first look at World Woods 20 years ago and considered buying it for the last 10.  The purchase was completed last December 16 with no terms disclosed. Then conjecture about the exciting plans for World Woods' future kicked in.  That was inevitable, and spurred two Chicago golf addicts to make a visit there.
Chicago's Mike Keiser, whose golfing vision spurred the creation of Oregon's Bandon Dunes and Sand Valley in Wisconsin, will be involved.  The question is to what extent.
Kelso can't answer that but confirms that Keiser and Cowan-Dewar are "very good friends who talk all the time.'' He suggests that Keiser is Cowan-Dewar's "mentor'' when it comes to golf projects. World Woods will be Cabot's first venture in the United States and the first existing club that Cabot acquired.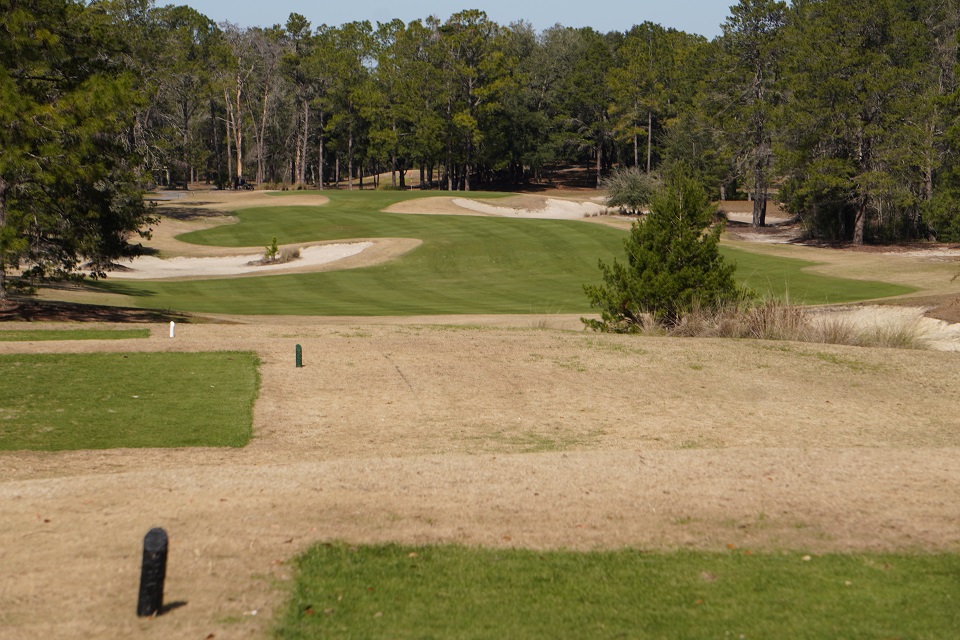 The company's portfolio already includes Cabot Cape Breton, home of Cabot Cliffs and Cabot Links – both highly ranked among Canadian courses. Cabot St. Lucia and Cabot Revelstroke, in British Columbia, are under construction.  Bill Coore and Ben Crenshaw are the design team for St. Lucia and the architect for World Woods is to be announced next week.
Kelso says "the majority of the main architects have been out,'' and who gets the job will have lots to work with.  The densely-wooded Pine Barrens, with its deep bunkers,  was Golf Digest's Best New Resort Course of 1994 and spent several years on that publication's prestigious list of Top 100 Greatest Courses. Rolling Oaks ranks high among courses in Florida.
"(The new architect) will fix them up,'' said Kelso.  "They're coming in to bring back World Woods' luster, not re-design the courses.  The bones are already there.''
Pine Barrens in particular has played to between 75,000 and 83,000 rounds a year without getting much updating.  It needs it. World Woods also has a nine-hole short course, three practice holes,, a putting course and a 360-degree driving range. They will get major updating after the facility is closed, probably in late spring.
And that's not all. The Cabot purchase included more than the 550 acres on the golf courses.  It also included 600 acres of undeveloped land and a couple of nearby courses, Sugarmille and Southern Woods. The role those courses will play in the project is uncertain, but Kelso assured there'll be big changes once the facility re-opens. Retail outlets, restaurants and a spa are under consideration.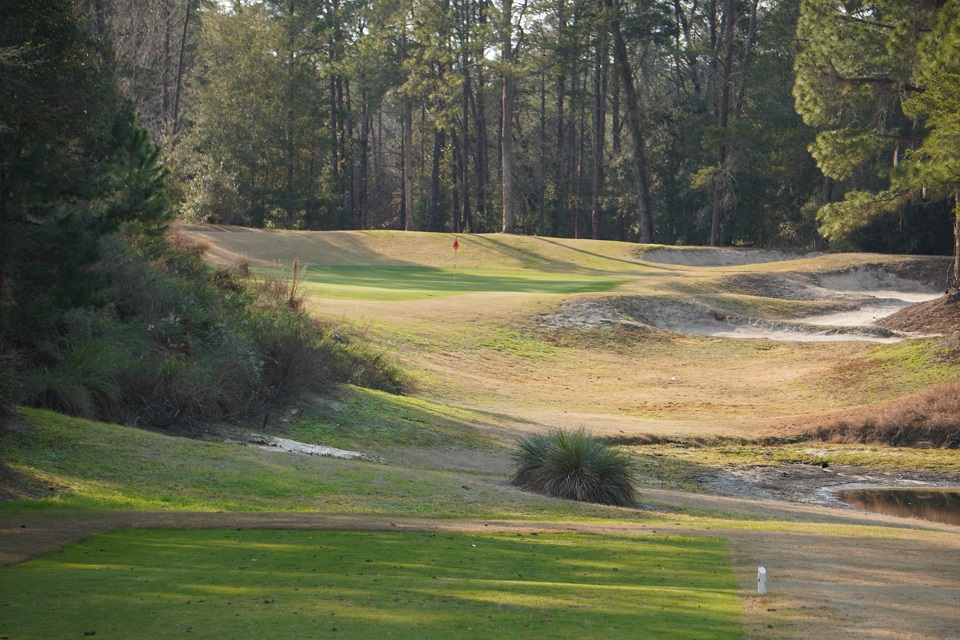 One thing is certain.  World Woods will be rebranded as Cabot Citrus Farms.
"When we open again there will be some sort of lodging and a new clubhouse,'' said Kelso. "We don't plan any houses on the facility, but there will be some real estate.''
Visiting golfers have stayed in the nearby towns of Spring Hill and Crystal River in the past and made day visits from Orlando and Tampa as well. The Tampa airport is an hour away and Brooksville has its own airport that can accommodate corporate jets.  Nearest golf destinations include Innisbrook (one hour away), the Disney courses (1 hour 40 minutes) and Streamsong (slightly over two hours).
Kelso expects Cabot Citrus Farms to be more friendly for golfers who want to walk, and caddies will likely be available.
Pine Barrens was the site of a final qualifier for the Senior PGA Tour in the 1990s and a Shell's Wonderful World of Golf match between David Toms and Phil Mickelson in the early 2000s. Since then about 300 yards was added to the course, making it play 7,300 from the tips now. Course records are sketchy though one Jeff Leonard was said to shoot a 60 in a mini-tour event many years back.
TRAVEL TIDBITS:  Streamsong has announced plans to add a fourth course, and it'll be shorter than the other three.  The design team of Bill Coore and Ben Crenshaw, who created the first course at the resort in 2012, are planning another layout that will have holes ranging from 70 to 300 yards.  It'll be built on 100 acres and feature lots of elevation changes.
Sweetgrass, one of two 18-holers at Michigan's Island Resort & Casino, has been named Course of the Year by the National Golf Course Owners Association.  Sweetgrass, a Paul Albanese design, opened in  2008. Sage Run is the resort's other course, and the entire facility just announced the completion of a $33 million expansion.
Boca West Country Club, another Florida facility, has become the first country club in the nation to upgrade its driving range with Inrange – a radar tracking technology.