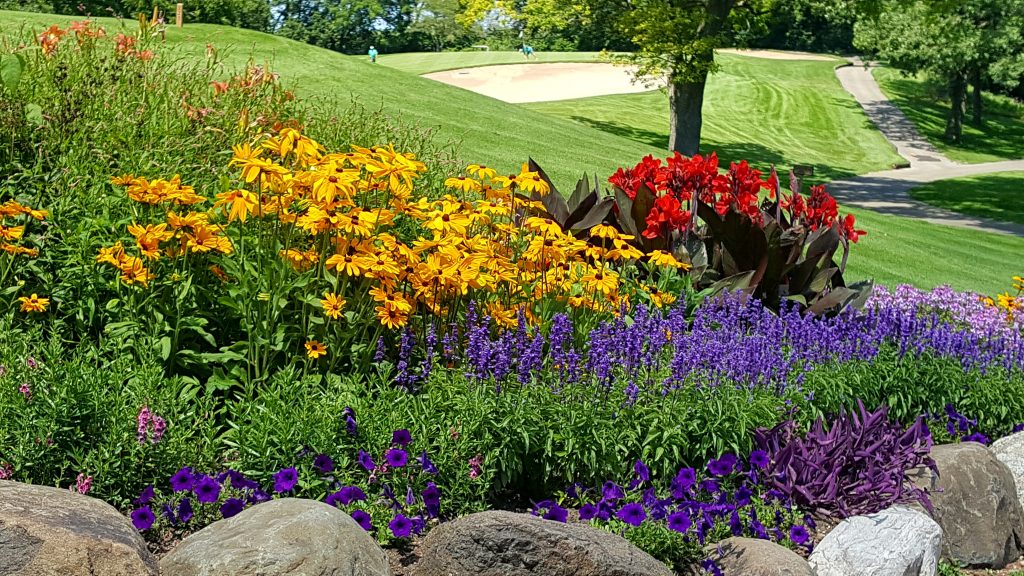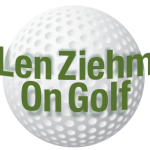 With the big tournaments held recently at Erin Hills and Whistling Straits and the opening of Sand Valley, it may seem that luster could be off the Wisconsin golf destination that started all those good things. Don't you believe it, though. Grand Geneva is doing just fine, thank you.
Dave Hallenbeck, director of golf at the Lake Geneva resort, has seen it all in his four decades there. He's impressed with what's gone on in golf throughout Wisconsin as well as what's gone on at his home base.
"Blackwolf Run (Kohler), The Bull at Pinehurst Farms (a Jack Nicklaus design in Sheboygan Falls), Erin Hills, Sand Valley. These are world-class golf properties that I never would have expected in Wisconsin. Geneva National has been very successful. They have a wonderful facility over there,'' said Hallenbeck. "Keeping up was our biggest challenge.''
But Grand Geneva has more than kept up with what's been going on around the Badger State, and that goes for neighboring Illinois as well. The resort is an easy drive from all parts of the Chicago area and its courses are well-known to players from that area.
Coming up in 2018 is the 50th anniversary of the resort and the 25th anniversary of its ownership by Marcus Corporation. Both milestones are meaningful, because no Wisconsin destination has the history that Grand Geneva has, and that's all been beautifully chronicled in a coffee table book, "A Grand Tale: The History of Grand Geneva Resort,'' published by Nei-Turner Media Group.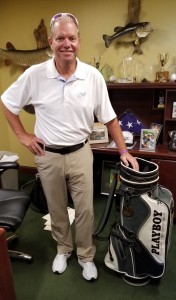 The building of the Playboy Club-Hotel started it all. It was completed in 1968 and brought visitors by the droves to Lake Geneva. Hugh Hefner was, of course, the man behind that.
Hallenbeck arrived during the Playboy days – for the first time. At age 19 he was a lifeguard at the Playboy Club's swimming pool – one of the first heated outdoor pools anywhere.
Now 63, he returned after college to work as an assistant under the late head golf professional Ken Judd 40 years ago. Golf wasn't part of the equation when Hefner started the Playboy Club. Skiing was available when the resort opened. Golf arrived shortly thereafter when architect Robert Bruce Harris designed The Brute – a course way ahead of its time when it opened.
"At the time it was massive, and that's what Playboy wanted,'' recalled Hallenbeck. "Big greens, big bunkers, one of the longest courses at 7,300 yards from the tips. In the 1960s that was unheard of.''
There's still a mystique about The Brute. It's always been very near the top of my frequently changing list of favorite courses. The most amazing thing about it now is the fact that the course still operates with its original greens. That's unheard of. Even Hallenbeck admits that something will have to be done at some point.
"Over 50 years the greens have settled, and we'll have to address those issues,'' he said. "We've got to tear them up, but that's a whole year project, and that's hard to do when you're packed every day. Overall The Brute has withstood the tests of time, which is amazing.''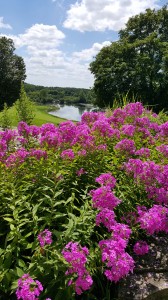 The Brute was built after the resort was under Playboy Club ownership. Playboy departed in 1981, selling the resort to Chicago-basked Americana Hotels Corporation. The resort endured two foreclosures before Chicago's JMB Realty Corporation took ownership in 1988 and present owner Marcus came on in 1993.
Marcus took a resort that had fallen on hard times and revitalized it with golf a big part of the process.
Grand Geneva's other course is more historically significant than even The Brute. It opened as the Briar Patch, a joint design effort by legendary designer Pete Dye with a then young Jack Nicklaus functioning as a consultant. Nicklaus was at the height of his storied playing career, having won the 1965 and 1966 Masters tournaments before being brought to the resort before the Briar Patch's completion in 1967.
The Briar Patch was Nicklaus' introduction to golf architecture, but won't go down as one of his premier architectural efforts. Architect Bob Cupp was brought in for a 1996 renovation.
"He redid the whole course,'' said Hallenbeck. "From a playability standpoint it's a very nice golf course.''
The course was renamed The Highlands after Cupp completed his work, which included the development of fescue fields. The end result is a beautiful course, one different from The Brute, with exceptional greens. Both are popular with visitors, many of whom don't share my clear preference for the older course.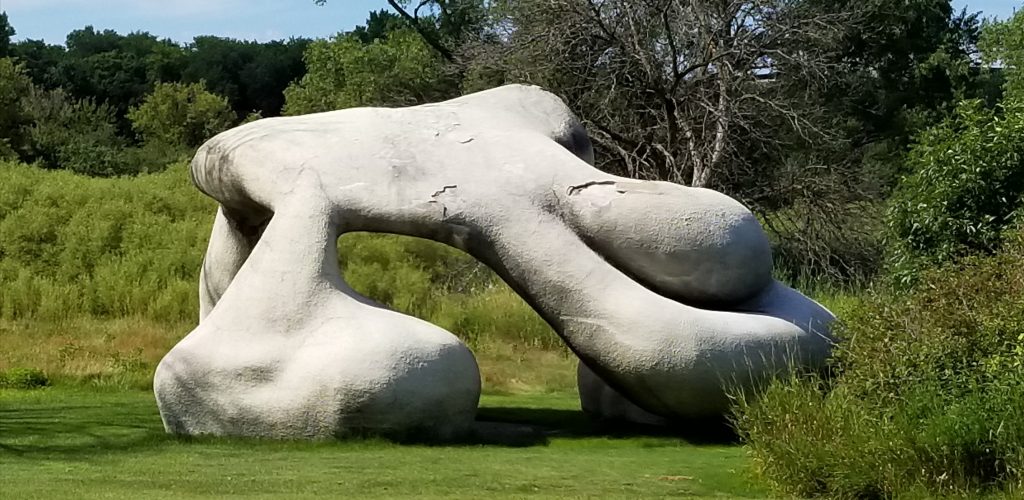 Unlike Blackwolf, Whistling Straits and Erin Hills, the Grand Geneva courses haven't made a splash hosting big tournaments. They won't, either. Instead of being a tournament venue, The Brute and Highlands are popular destinations for charity events, and that's been great for Hallenbeck.
"My goal was to raise $1 million for charities in my career,'' he said. "That was my goal 40 years ago. At the end of this year we will have raised $25 million.
Grand Geneva hosts about 25 charity events each year. The Easter Seals Golf Classic and National Italian Invitational celebrated their 40th anniversaries this year. Juvenile Diabetes, United Way, Make-A-Wish – they've all benefitted from hosting tournaments at Grand Geneva.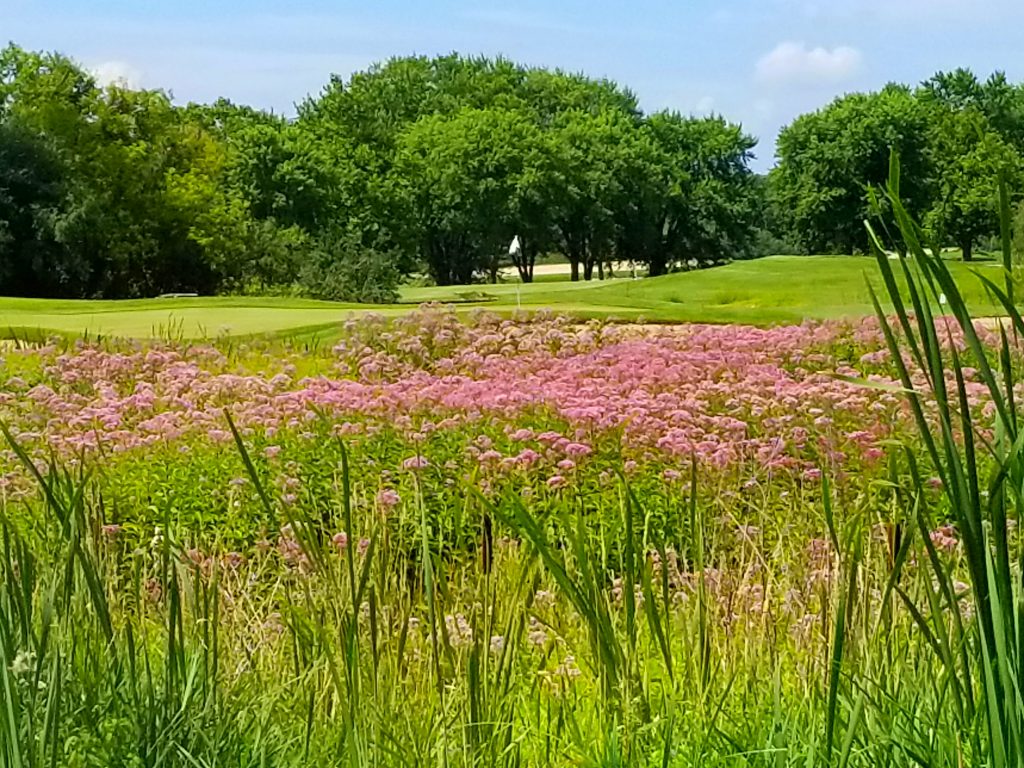 "I've been on up to 20 charity boards,'' said Hallenbeck. "When I started on them I was the kid. Now I'm the senior member, and I'm working with the grand kids of some of the people I had worked with on some of these charity committees.''
He calls children's charities "my passion,'' and worries that there'll be no one ready to pick up those projects when he retires in about two years. That's a concern for later on, plus – with his two children getting married this fall and already settled in the area – Hallenbeck doesn't plan on straying very far.
For now the immediate issue is what will happen at Grand Geneva as it heads into its second 50 years.
"I suspect the newest thing will be just trying to be as competitive as we are with everything,'' said Hallenbeck. "Marcus is so good at doing what they do. They've already expanded the villas.''
Grand Geneva also offers more activities and dining opportunities than most Midwest golf destinations, and the views are stunning throughout. That suggests the second 50 years could be even better than the first.
"