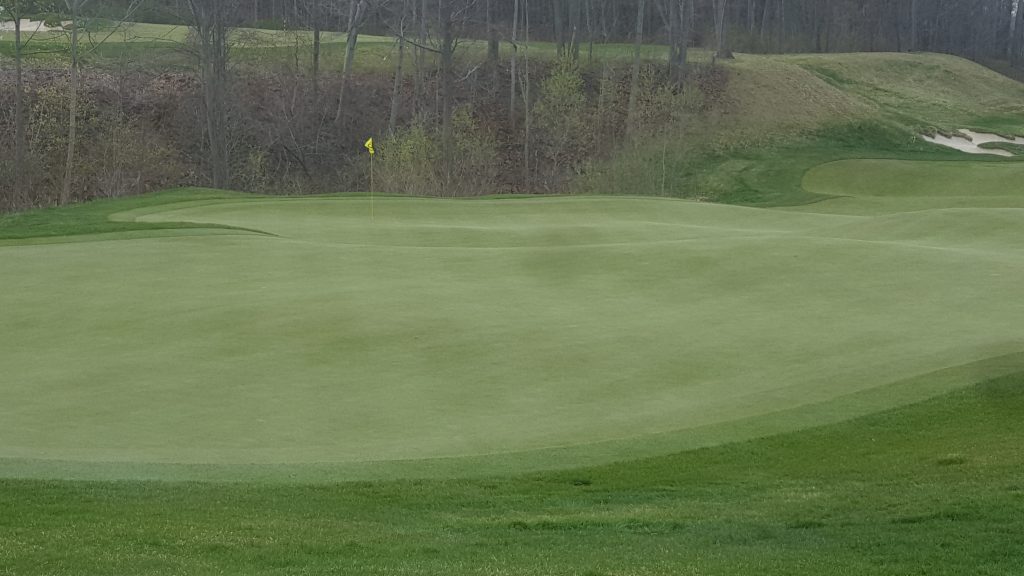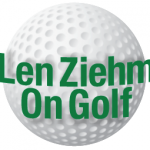 Here's the latest for golfers who like to travel:
The Heather Course at Michigan's Boyne Highlands Resort hit a milestone when it opened for the season on Friday the 13th. The 2016 campaign will mark the Heather's 50th anniversary season. The Robert Trent Jones Sr. design was the first course at Boyne.
Heather opened for the season on the same day as The Preserve and the Quarry/Preserve at nearby Bay Harbor, and that was cause for celebration as well. Bay Harbor, with its three distinct nines, is beginning its 20th anniversary season, and Friday's openings meant that all of the Boyne courses are now taking players.
Four of them – the Arthur Hills Course at Boyne Highlands, Alpine at Boyne Mountain and Crooked Tree and Links/Quarry at Bay Harbor opened on April 29 and The Donald Ross Memorial and The Moor at Boyne Highlands and The Monument at Boyne Mountain opened on May 6.
Purdue course to open soon
Purdue University, in West Lafayette, Ind., will soon have two Pete Dye-designed courses. Dye's Kampen Course hosted the 2003 NCAA women's championship and the 2008 NCAA men's championship.
Now the second course at the Birck-Boilermaker Complex will be known as the Ackerman-Allen course. Staffers hope to have it available for the Purdue Club Scholarship Day on June 4.
Ackerman-Allen was previous known as Purdue South. It was designed by Bill Diddle in 1964 and hosted a memorable NCAA men's championship in 1961 when the host Boilermakers won the team title and Jack Nicklaus was medalist.
That course was modified by Chicago architect Larry Packard in 1968 to accommodate some residential building and the course underwent still more changes from 1996 to 1998, when the Birck Boilermaker Complex was opened.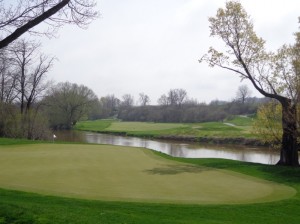 Reynolds Lake Oconee unveils Quick Six course
The Plantation Course at Reynolds Lake Oconee in Greensboro, Ga., re-opened on May 1 after a multi-phase restoration project directed by architect Bob Cupp. A flexible short course routing was added as part of the project.
Cupp's design also incorporated a Quick Six course within the regular layout. None of its holes are longer than 130 yards. Mark Lammi, Reynolds' vice president of golf, said the Quick Six will appeal to golfers of all age and skill levels and offer the option of playing a quick few holes as well.
Handa Cup is leaving U.S.
The ISPS Handa Cup matches, a fixture on the LPGA Legends Tour for 10 years, won't be played in 2016 at the request of long-time title sponsor Dr. Haruhisa Handa. The matches, held last fall at Palm Aire, in Sarasota, FL., were scheduled to return there this year until Handa requested a postponement.
Handa wants to hold the event, which matches a team of American-born Legends players against a squad from around the world, outside the U.S. for the first time. No site for the next Handa Cup matches has been announced, but it'll likely be held in either late spring or early summer of 2017.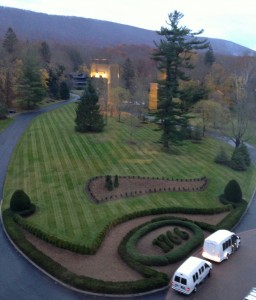 Bits and pieces
The Broadmoor, in Colorado Springs, has named John Johnstone as vice president of food and beverages. He had been director of club operations at Augusta National.
St. Lucie Trail, which was added to the PGA Village complex in Port St. Lucie, FL., last year, will close on Sunday for aerification work. It'll re-open on June 4.
Brett Schoenfield has returned to The Omni Homestead Resort in Virginia as managing director. He'll oversee Homestead's 250th anniversary festivities.
Crystal Springs, in Hamburg, N.J., has launched a new golf academy featuring instructor Brian Rogish. He had previously work at Turning Stone, in Syracuse, N.Y., and Nemacolin Woodlands, in Pennsylvania.
Wild Dunes, in Charleston, S.C., has announced the completion of renovations at its Boardwalk Inn and new Coastal Provisions restaurant.
Two Canadian resorts – Fairmont Jasper Park Lodge and Cobble Beach – were able to open before the first day of May. Jasper Park's opening on April 30 was its earliest in 10 years.
The Edgewood Tahoe course in Stateline, Nev., has opened for its 48th season. It's a George Fazio design that was renovated by Tom Fazio. The course will be open through Oct. 16, 2016.