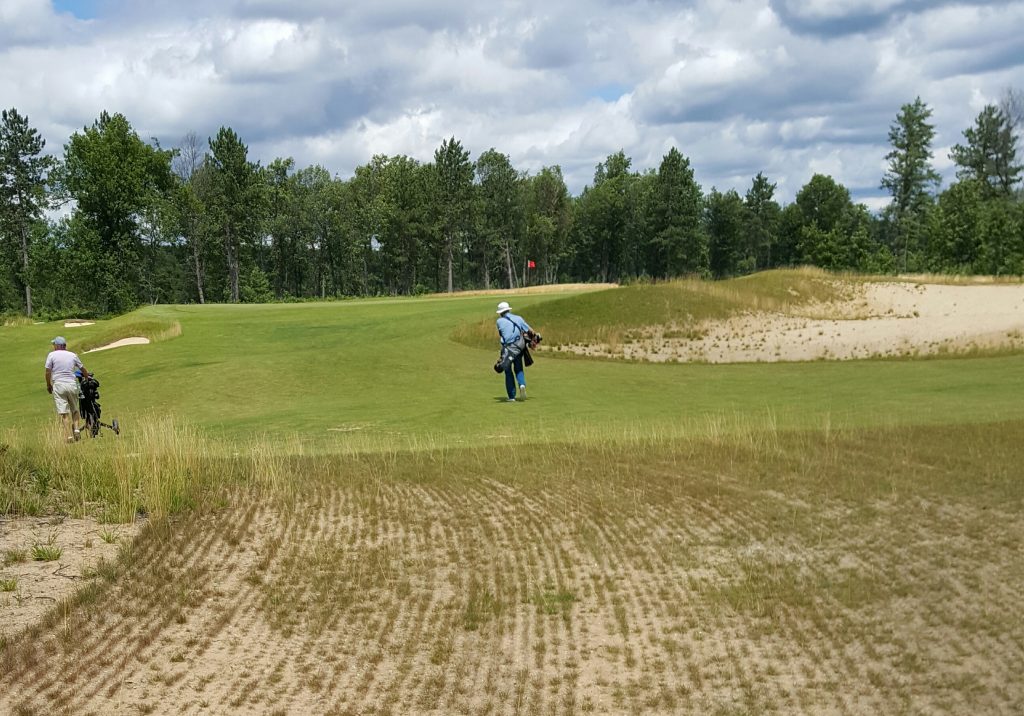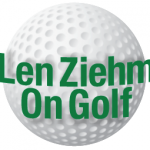 The Loop, Tom Doak's 18-hole reversible course in Roscommon, Mich., isn't just something new. It's also been declared something very good.
Golf Digest and GOLF Magazine, the golf industry's two leading publications, both honored The Loop with its top awards. Golf Digest named The Loop as the Best New Public Course of 2016 and GOLF Magazine named it the Best New U.S. Course You Can Play.''
Forest Dunes owner Lew Thompson wanted "something industry changing'' when he decided to add a second 18 holes to his facility and he got it with The Loop.
"Tom Doak delivered by providing us some of his best work, and the feedback by our guests has been tremendous,'' said Thompson. "The genius of the concept is how it looks and plays completely different when you play in the other direction.''
Doak, who operates out of Traverse City, Mich., had long considered the reversible concept and was able to create the course while working close to home.
The Loop is a walking-only experience, with caddies an available option. The two different layouts alternate directions on a daily basis.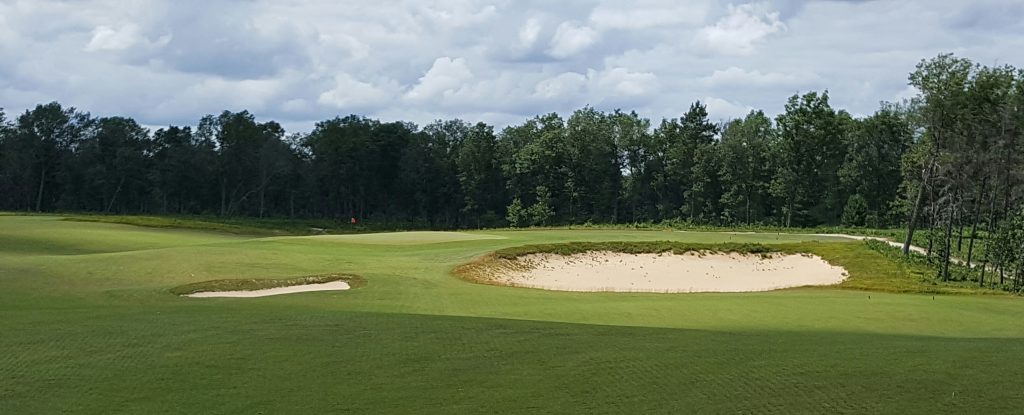 Another Nicklaus redesign
The Banyan Cay Resort in West Palm Beach, FL. Is getting a new Jack Nicklaus Signature Course. Chris Cochran, Nicklaus' senior design associate, will join Nicklaus in leading the design team. John Sanford, of Sanford Golf Design will also be involved when construction begins in February. Sanford grew up playing the course and his father had been its director of golf.
Formerly known as Presidents Country Club, the Banyan Cay club has been home to 36 holes of golf but one of of the courses is being transformed into a residential development consisting of 100 single family homes, a boutique hotel, new clubhouse, villas and a 20-story condo tower.
Torrey Pines North is open again
Tom Weiskopf has completed his renovation of the North Course at Torrey Pines, in LaJolla, Calif. The $12.6 million project was completed in nine months and the city-owned public course is now considered a rival to the world famous South Course, which hosted the 2008 U.S. Open and will be the venue for that tournament again in 2021.
Weiskopf reduced the number of bunkers from 59 to 41 and the average green size increased from 4,500 square feet to 6,400 as part of the North renovation. The front and back nines were also reversed, allowing golfers some spectacular ocean and canyon views when they finish their rounds.
Bits and pieces
The Major Series of Putting has moved its 2017 championship to the fall. It'll conclude in Las Vegas beginning on Oct. 27 after a nation-wide series of over 250 qualifying events.
Sean Foley, one-time coach of Tiger Woods, has announced the formation of the Foley Performance Academy at Eagles Dream in Lake Mary, FL. It's based at Timacuan Golf & Country Club and is a full-time residential program that offers training to all levels of golfers.
Chicago-based KemperSports has been selected to manage the Forest Creek Golf Club in Round Rock, TX. The course will be renovated and re-branded as a top-notch municipal course.
The rugged International Course at Omni Orlando Resort at ChampionsGate, a Greg Norman design, has reopened after undergoing an $860,000 renovation of its greens approaches and bunkers. The reclaiming of 42,000 square feet of greens has added an average of three additional pin positions per green.
Presidio Golf & Concordia Club, in San Francisco, is now undergoing major renovations following the merger of the historic Presidio Golf Club and the Concordia-Argonaut Club. It's an $8.5 million project. Presidio was founded in 1895 and Concordia-Argonaut has roots dating back to 1864.
Hokuala Resort, a newcomer to Hawaiian island of Kauai, has completed renovations to its Ocean Course. That layout is the home to the longest stretch of consecutive oceanfront holes in all of Hawaii.