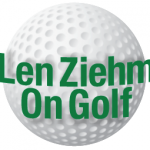 Golf courses generally get toughened up before they are used for a major professional tournament. That wasn't the case at Harbor Shores, the Jack Nicklaus design in Benton Harbor, Mich., however.
Harbor Shores has already hosted the Senior PGA Championship twice and has already been awarded that plum for 2016 and 2018. It'll play differently for the future events.
Bob McFeeter, managing director for the course, unveiled changes to six greens (Nos. 1. 2 and 6 on the front nine and Nos. 12, 14 and 16 on the back). Two fairways, at the sixth and 14th holes, also underwent some tweaking and beach sand at the No. 7 hole was replaced with regular bunker sand.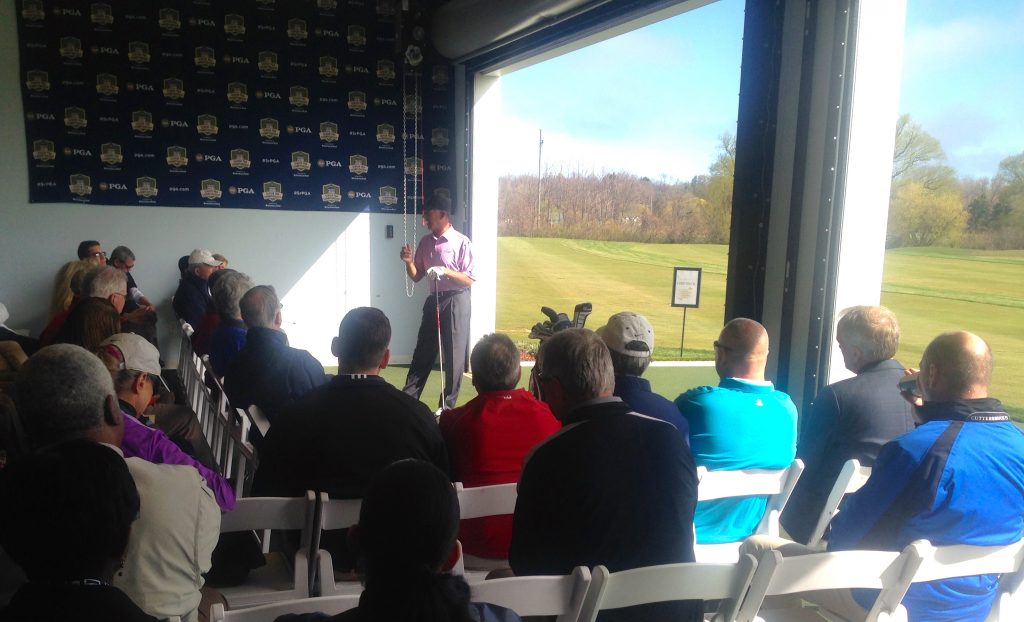 "As good as this course is, there is always room for improvement and one of those areas was in the softening of the greens,'' said McFeeter. The severe slopes on some of the putting surfaces confounded both the Champions Tour players as well as recreational players. At least some of those slopes were reduced.
McFeeter and the Harbor Shores staff discussed the proposed changes with Nicklaus after last year's Senior PGA Championship, which was won by Scotland's Colin Montgomie.
"(Nicklaus) understood,'' said McFeeter. "He sent his representatives and we came up with a process of enhancing the greens.''
Interestingly, the green that stirred the most controversy – the extremely undulated No. 10 – was not altered. Kerry Haigh, chief championships officer of the PGA of America, lauded the changes.
"All the changes we're 100 percent in support of,'' said Haigh. "They're very exciting, wonderful changes. The green contours make this course what it is. It's a great challenge to play these greens and the main thing – from our standpoint – is that now we'll have additional hole locations that we can use.''
Nicklaus was the focal point of the course's grand opening on July 1, 2010, and it landed its first major event just three years later.
"This was already a special golf course,'' said Haigh. "It will grow in stature and mystique. We enjoy bringing our championships here and look forward to bringing many more.''
A FLOWERY OPENING: The renovated SentryWorld's course in Stevens Point, Wis., opens for its first full season on Saturday, May 2. After a 20-month renovation conducted by architect Robert Trent Jones Jr., the course allowed only limited play late in the 2014 season.
Jones constructed two new par-3s (Nos. 3 and 12) on previously unused property but the iconic par-3 sixteenth – well known as The Flower Hole — was not only preserved, but also enhanced. The course now measures 7,237 yards from the back tees, and new director of golf Danny Rainbow has declared "SentryWorld is back and better than ever.''
Opening day also will include a TaylorMade demo day. In a staffing adjustment long-time head professional Brian Dumler is shifting his focus to instruction and player development.
ANOTHER PGA AT KIAWAH: Kiawah, the five-course resort on the outskirts of Charleston, S.C., has been awarded the 2021 PGA Championship.
That was no big surprise, since Kiawah's Ocean Course has a rich reputation as a tournament venue. It has previously hosted the 1991 Ryder Cup, 2005 Professional Players National Championship, 2007 Senior PGA Championship and 2012 PGA Championship.
BITS AND PIECES: The 84-room Lodge at Old Kinderhook in Camdenton, Mo., is now open….Erin Hills, the Wisconsin course that will host the 2017 U.S. Open, will open for the season on May 11. Matthew Flaherty, who had club pro stints at Chicago area private clubs Stonebridge and Butterfield, is now the head professional at Point O Woods, in Benton Harbor, Mich….French Lick Resort, in Indiana, is bracing for the Senior PGA Championship on May 21-24. It's been 91 years since the resort hosted a men's major. Walter Hagen won the 1924 PGA Championship on French Lick's Donald Ross Course. The Senior PGA will be played on the six-year old Pete Dye Course. Both courses have hosted women's majors, the Ross for the LPGA Championships of 1959 and 1960 and the Dye for the LPGA Legends Championships of 2013 and 2014. It'll host that event for the third straight year in August.
EDITOR'S NOTE: This marks the debut of a golf notebook designed to spotlight news developments at clubs, resorts and courses beyond the Chicago area. We'll be producing more of these columns as news developments dictate.They'll be published first under Travel Destinations of this website. – Len Ziehm