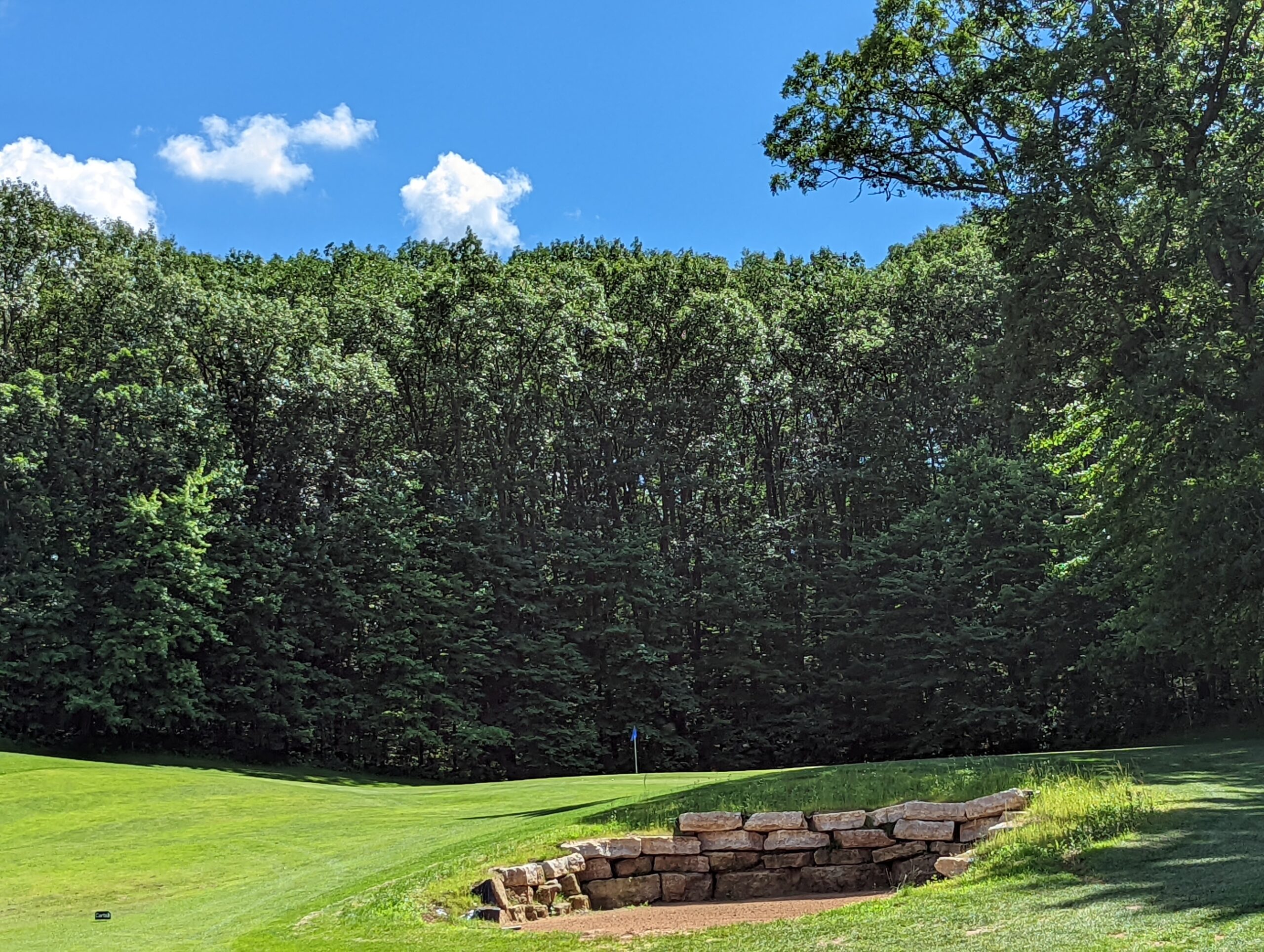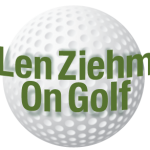 WISCONSIN DELLS, Wisconsin – Golf is different in the Wisconsin Dells.  Given all the entertainment options for tourists, golf seems more an amenity than an attraction.
But, make no mistake, it's a good one.
The Dells offers 142 holes and 12 different golf experiences, ranging from short courses to championship versions. The courses were designed around landscapes left by the glacier period and surrounded by sandstone bluffs, towering pines and rolling hills.  That makes The Dells special as a golf destination.
For the record my favorite course there is the 18-holer at Wild Rock, created by the well respected design team of Michael Hurdzan and Dana Fry.  It's a frequent tournament venue.
That said, the best golf facility in The Dells, in my book,  is Trappers Turn. It's got three fine nines – the Arbor, Canyon and Lakes – as well as a unique 12-hole par-3 course called 12North.  Two-time U.S. Open champion Andy North and Oliphant Haltom Golf teamed up on this one for a series of challenging holes that measure between 50 and 120 yards and also includes a one-acre putting green.  Toss in the big clubhouse and restaurant and Trappers Turn gives you all you could want.
That's brings me to the most interesting course in The Dells.  That would be the 18-holer at Christmas Mountain Village, called The Oaks. Christmas Mountain doubles as a ski area with 16 runs and two chairlifts in the winter.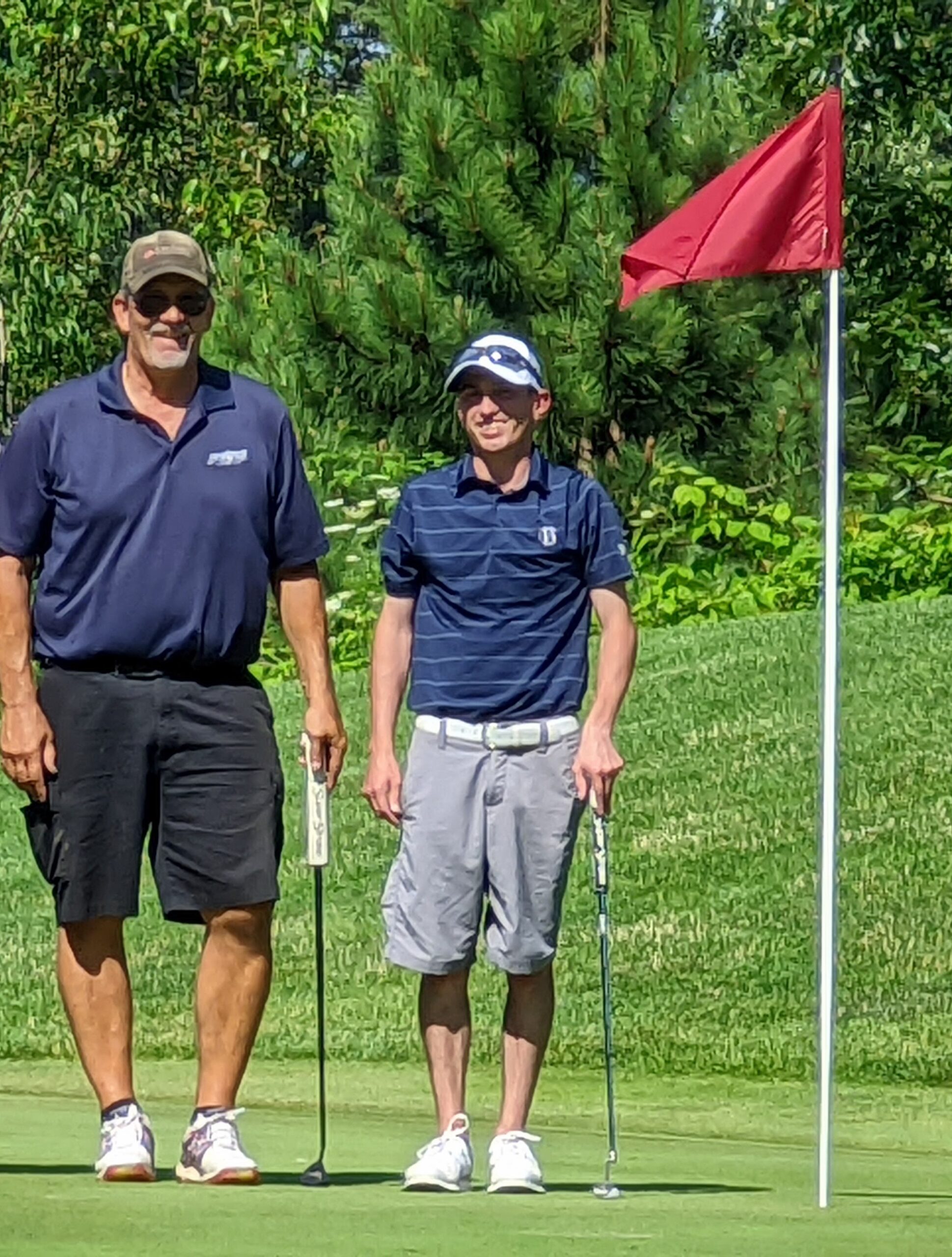 Located in unincorporated Dells, it has the widest range of lodging options I've seen at a golf facility.  There are 60 year-round residents and visitors can also stay in campers, tents, log cabins, condos or villas. BlueGreen Vacations Unlimited oversees that.
What Christmas Mountain Village lacks is historical information, perhaps because the staff is relatively new.  Jacob James, the head professional, has been on hand for less than a year and Greg Schernecker, who has done solid work in improving course conditioning as the superintendent, has been on the staff for less than two years after coming over from John Deere Co.
Schernecker built a nine-hole course in Poynette, Wis. from the ground up in 1999.  He had superintendents jobs at two other Wisconsin courses over a 10-year period before his stint selling Deere equipment, but the focus now is on upgrading Christmas Mountain Village.
"We'll just keep improving,'' he said.  "I'm excited to see where we can take the course next.  I want this to be the best course in The Dells.''
From what we could gather the resort opened in 1969 for skiers. The Oaks course was designed by Art Johnson. Johnson passed on in 2010 at the age of 82, and his architectural work on The Oaks was reportedly done in 1985. The course opening, though, wasn't opened until  1990. At least that's what we could find in published reports.
Johnson participated in the design of about 40 courses, most all in Wisconsin, and was best known as a park planner for many years in Madison.  He was dedicated to his craft, as his death came following a heart attack triggered when he had been taking down a tree and lugging away some logs near his home.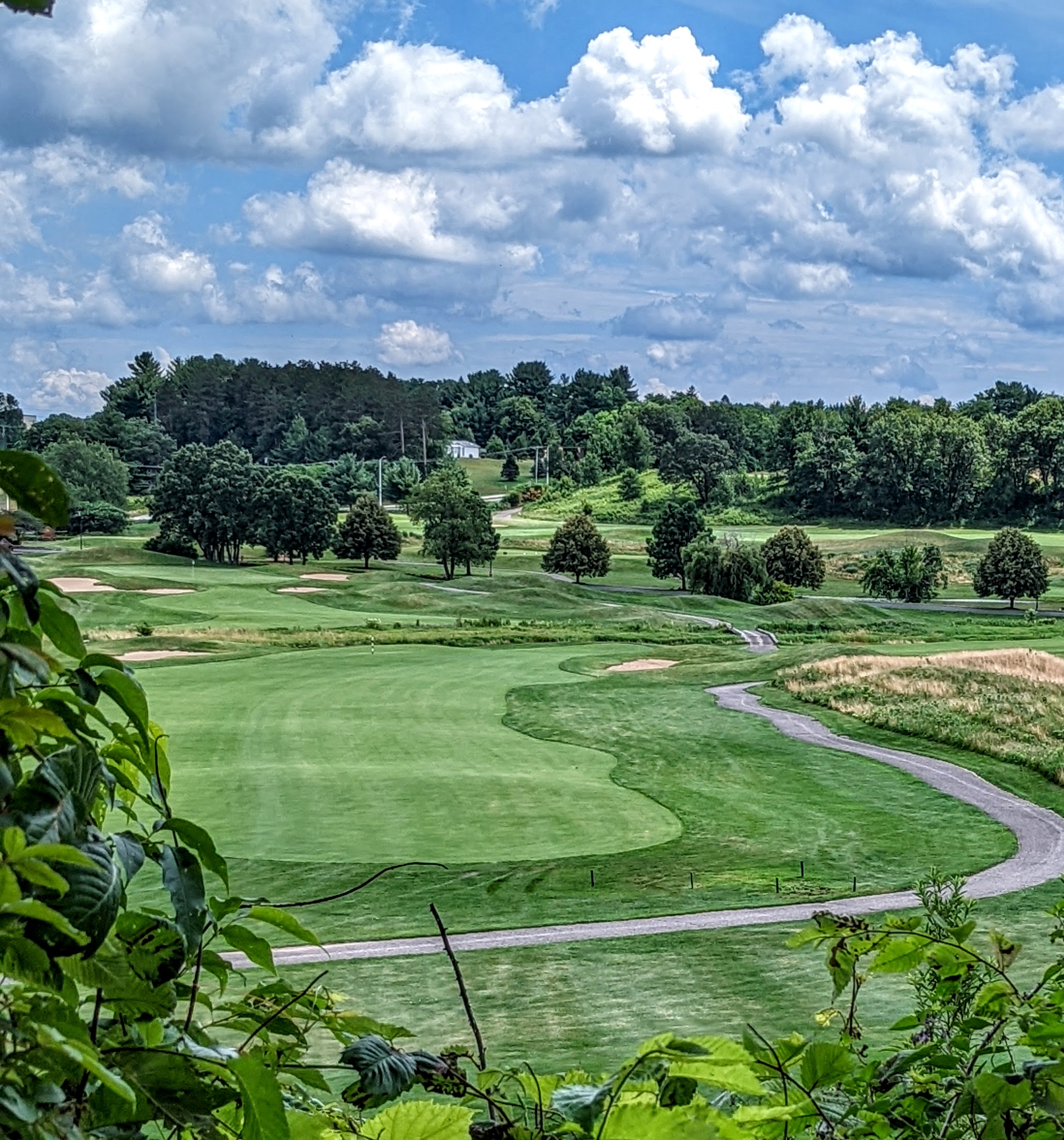 Christmas Mountain Village also has a nine-holer called The Pines.   Schernecker brought it back to life after it'd been closed for two years.  The Oaks, though, is the eye-catcher – especially the back nine.  The views there are stunning and the course can stand up to any in the area.
While all the putting surfaces are huge, The Oaks has two that are unique.  One is in the shape of the state of Wisconsin, the other in the shape of the state of Illinois.  Flags of both states are behind their respective greens.
Fairfield Hills, located in the foothills of Baraboo, has the largest practice range in the Dells and a course that has 12 holes.  It can be played at three, nine, 12 or 18 holes, however.
Pinecrest, in the Dells' downtown area, is a par-3 with holes ranging from 90 to 150 yards.  This facility also includes an archery course.
The setting for Spring Brook, another nine-holer, is in tall pines with rolling terrain and wooded surroundings. It's good for all skill levels and especially good for family games.