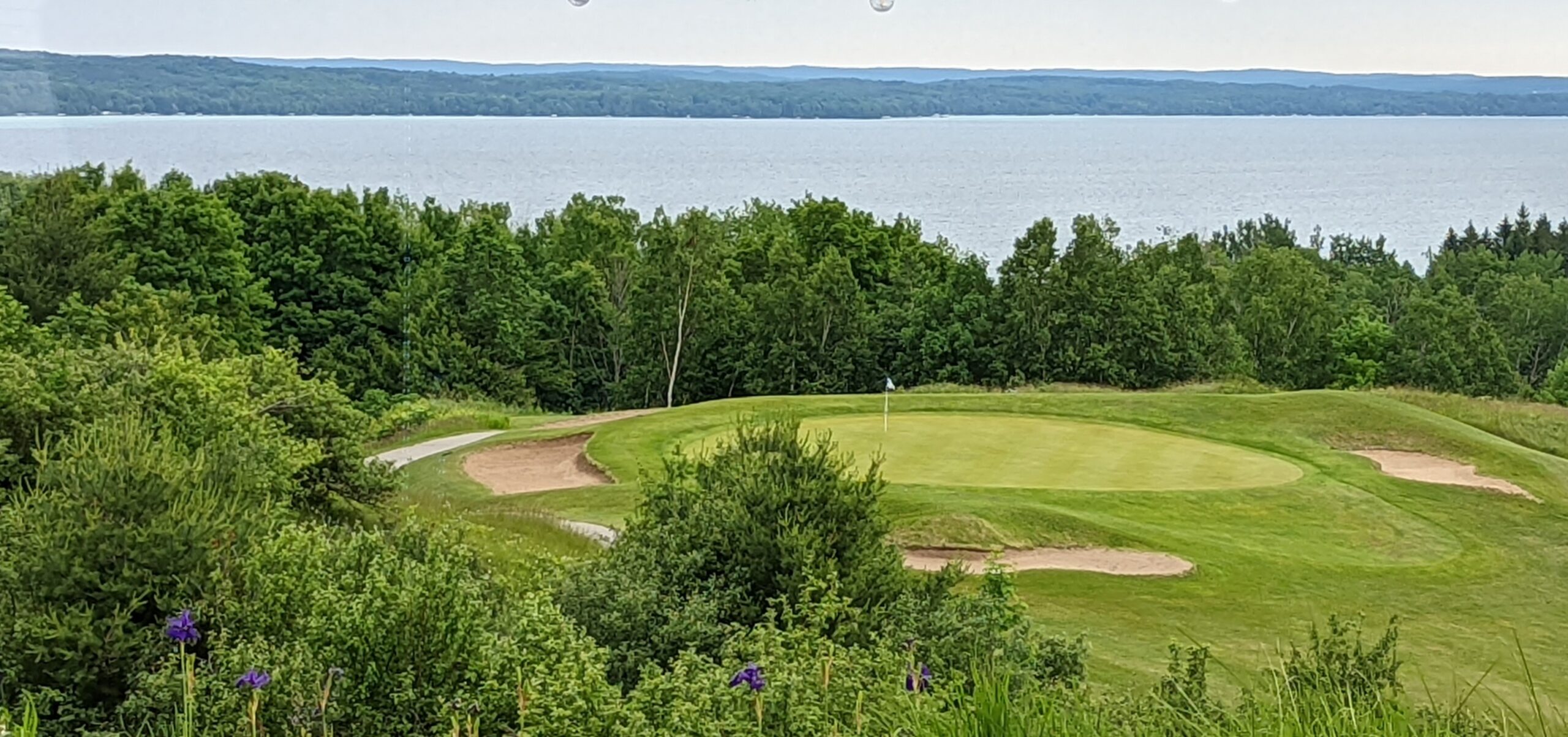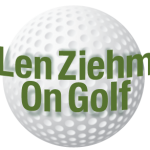 There are golf resorts – and then there's A-Ga-Ming. It has four courses in Northern Michigan, but their 72 holes are spread out. Each has its own history, but over the last 22 years they've grown together.
Mike Brown and Larry Lavely were 27-year old Central Michigan University alums when this project started. They moved to the northern part of Michigan when they bought a course called A-Ga-Ming in 1996.
A-Ga-Ming had a catchy name. For American Indians it means "on the shore.'' Roy Wetmore designed the original nine holes in the 1970s and Chick Harbert arrived to build the second nine in 1986.
Ten years later the Brown-Lavely team arrived, and over the years Jerry Matthews – the long respected, prolific Michigan golf course architect – made his impact, too.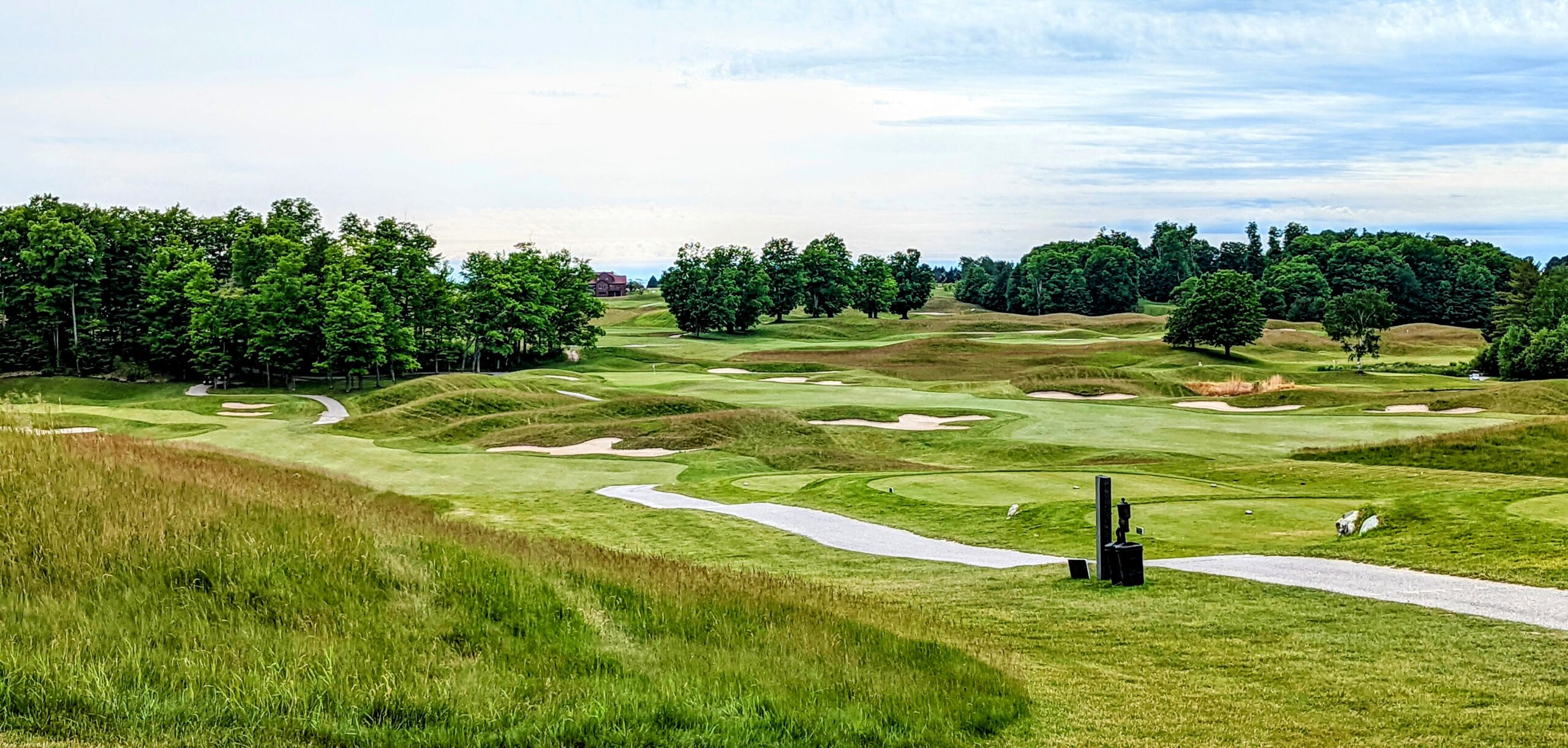 Matthews designed Sundance, a second 18-holer at A-Ga-Ming, in 2005 and the original course there was renamed The Torch.  Matthews also designed the courses at Charlevoix Country Club and Antrim Dells.  They're the other courses in spread out resort.
The 36-hole A-Ga-Ming is in Kewadin.  Antrim Dells is 12 miles away, in Ellsworth, and Charlevoix Country Club is 28 miles from A-Ga-Ming.  For vacationers, though, it's a resort on the shore of Torch Lake and Lake Michigan that makes for a destination for golf trips as well as membership and daily-fee play. There is also the possibilities for a variety of other social attractions.
A-Ga-Ming has the bulk of the lodging with three on-site accommodation options – Maplewood Ridge, Cedar Hollow and Vista Townhomes.
The Brown-Lavely team purchased Antrim Dells in 2010 and Charlevoix Country Club in 2017.
"The three places are pretty easy to get to,'' said Brown, "and to do a golf package you need three-four courses.  Everybody stays at A-Ga-Ming.  It's worked out really well. ''
Charlevoix was a private club at one point but, after suffering damage in a fire, it was on the brink of closing when Brown and Lavely picked it up.  Now, in addition to a particularly well-conditioned golf course with four of the toughest finishing holes in Michigan, it has such amenities as a fitness center, swimming pool and pickleball courts.
Antrim Dells opened in 1971 and was the 36-hole qualifying site for the Michigan Amateur throughout the 1980s before the finalists moved on to the match play portion of the tourney at Belvidere. It's still a tough course with its hill terrain but not the toughie that it had been.
David Hill is the managing partner of Antrim Dells now.  After working at the Boyne Resort and several other Michigan courses Hill calls Antrim Dells "my retirement gig, and I love it.''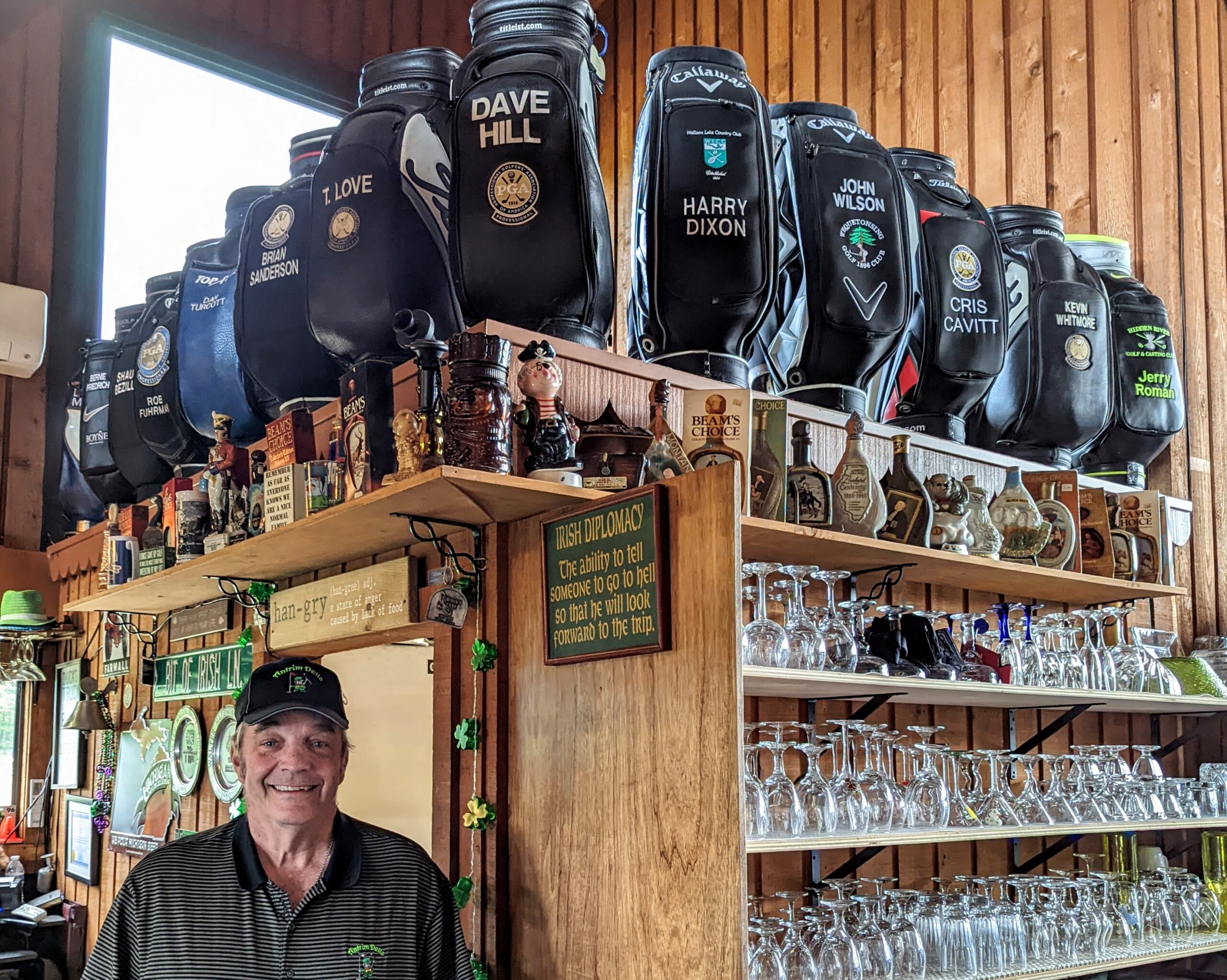 Working with Boyne veteran Bernie Friedrich, Hill had been involved in the opening of The Heather and the Donald Ross Memorial courses at The Highlands (formerly Boyne Highlands).
After taking on the operation at Antrim Dells in 2017 he had over 500 trees removed to make the course more user-friendly.  He also used bird houses and yardage signs (made from redwoods on the original course) and unique décor in the Sunset Bar & Grill to give special touches to the facility.
Antrim is a county in Ireland, and the clubhouse décor underscores that. A view of Grand Traverse Bay as well as six holes of the course is possible from the patio at the elevated clubhouse.
While Hill declares "We're a family here and have four courses that can stand with anybody,'' the heart of the resort operation is at Ag-A-Ming.
The Torch is a challenging shot-maker's course with water coming into play on 11 holes.  Sundance was a delight for our round there. It's challenging, too, but the wide fairways, windswept bunkers and heather-clad mounding make for a more fun experience.