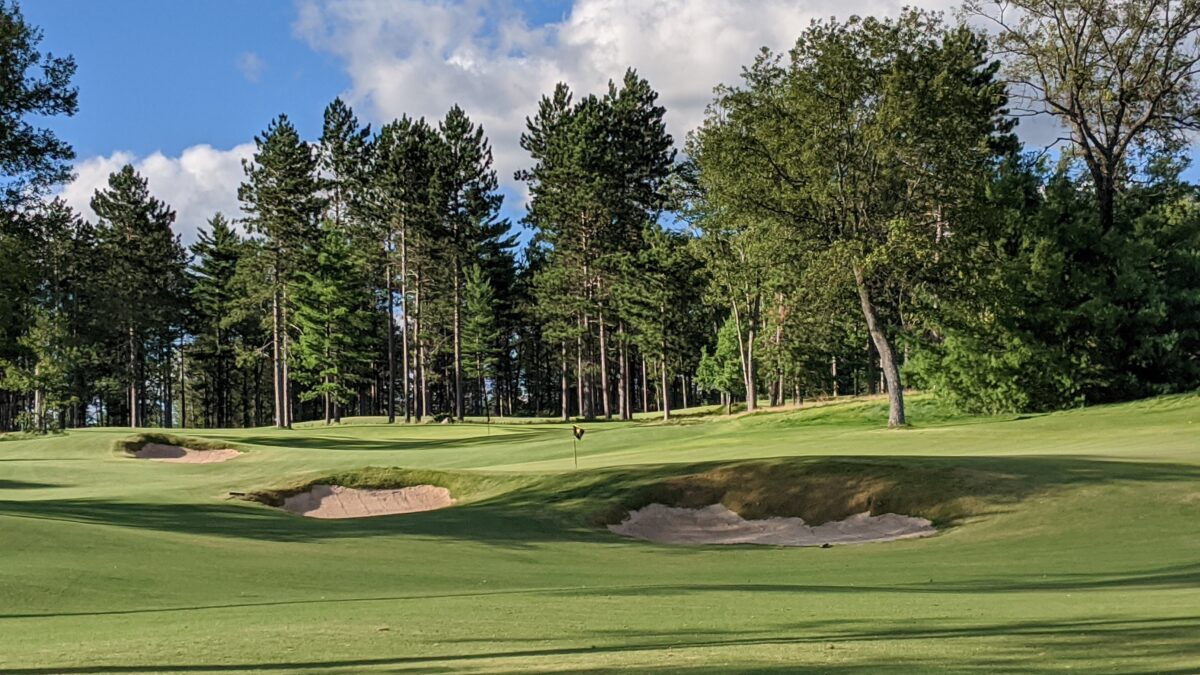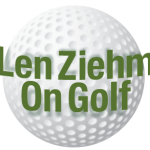 ROSCOMMON, Michigan – There was never a doubt that Forest Dunes had one of the very best golf courses in Michigan, if not the entire United States. Tom Weiskopf designed it in 2002 – the same year that Golf Digest named it Best New Course in the U.S.
That started a rivalry with nearby Arcadia Bluffs for the best public course in Michigan, and it's been ongoing. Arcadia added a second course last year, but Forest Dunes' first 18-holer remains on the best in the U.S. lists by Golf Digest, Golf Magazine and Golfweek.
No facility, however, can keep up with the expansion that Forest Dunes owner Lew Thompson, an Arkansas trucking magnate, has engineered over that last five years.
The well-received Weiskopf design brought players to this small town, but not enough of them. Lodging was needed to keep them there, and now – between a lodge, villas and nine homes scattered around the property — there are 130 beds on the 1,300-acre site.
Golfers could play more by signing up for stay-and-play packages, but then there was just that one course. That was a drawback.
Thompson's answer was to hire of Michigan architect Tom Doak for the creation of The Loop – arguably the most unique golf course in the country.  It plays clock-wise (as the Black course)  one day and counter-clock-wise (as the Red) the next. The Loop opened in 2016 as a walking-only layout, but now carts are allowed and rounds  have increased.
Still, that wasn't enough.
"We've seen, as a destination facility, that stays are getting extended a night or two,'' said Don Helinski, Forest Dunes' director of operations.  "But people aren't interested in golfing themselves to death by playing 36 holes a day. They also want to get together with the people they're with and hang out.''
So more building was necessary.  On Aug. 1 the new 10-hole Short Course opened, its holes ranging from 65 to 150 yards.
"We're a pure golf facility,'' said Helinski.  "WE have no pool, no spa, no nightlife.  We need these things to keep our people entertained.''
The Short Course has done that.  Such layouts are becoming more and more popular, and Forest Dunes' version is somewhat of a cross between The Cradle, at Pinehurst, and Mountain Top, the Gary Player-design in the Branson, Mo., area.  Forest Dunes' short course is more challenging than The Cradle but not as testy as Mountain Top.  Like The Cradle, the Short Course starts and finishes near an outdoor bar and that adds to the fun atmosphere of playing there.
"These courses throw out the stuffiness and standardness of golf,'' said Helinski.  "Who says a course has to have nine or 18 holes? Who says you have to measure yourself against par? Just go out and have fun. That's why we're calling it a Short Course rather than a par-3 course.  It's not about a cumulative score.  It's all about the games you can play.''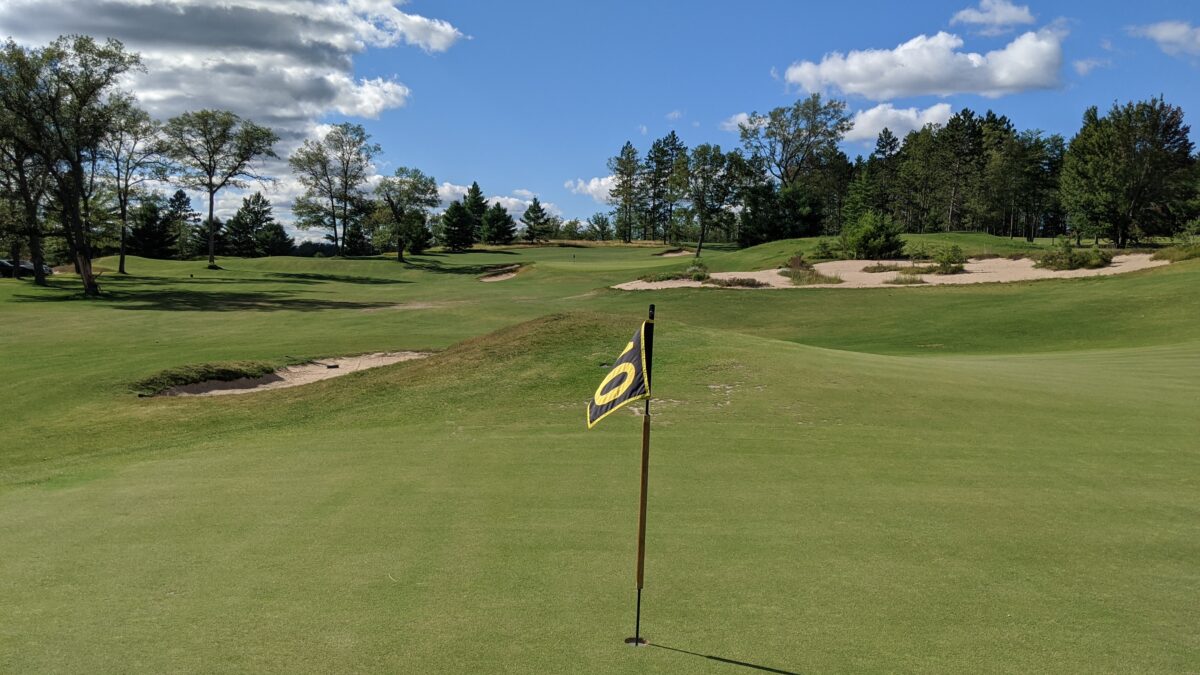 Helinski says the average time for a round is 1 hour 15 minutes.  Groups of up to eight are allowed to play together and the fee per adult round is $39. Children 15 and under play free if accompanied by an adult.
Some players wear flip-flops, some play barefoot.  Some carry three clubs, while others take a full bag and ride in a cart. Some play the course with just one club (one even did it with a putter when we were there). Regardless of how you play, the Short Course provides a good introduction to golf for people of all ages.
Unlike the Weiskopf and Doak courses, the Short Course didn't have a big-name designer. Keith Rhebb and Riley Johns were co-designers.  They had designed a similar course in Winter Park, FL., where Rhebb lives.  Johns, from Canada, worked with Doak in the creation of The Loop.
"You don't get the chance to get super creative when designing courses,'' said Rhebb, "but with the Short Course we really had the opportunity to have some fun with it.  Lew wanted it to be fun and always engaging, and we were able to express that in the design.''
The Short Course went up fast. Construction took just 81 days from the time the first shovel went into the ground until seeding. It also was only two weeks between the time the first phone call was made to start the project until the start of construction.
Having the Short Course up and running also brought more attention to Forest  Dunes' two-acre, 18-hole HillTop Putting Course.  It has some undulation and is spiced up with native grasses and pine trees.  Tee markers and scorecards are part of the ambiance. We've been to Forest Dunes four times and didn't know the putting course, which opened three years ago, was there.  Now you can't miss it.
Amazingly, Thompson most likely isn't done building yet.
"We have enough property north of the current courses to expand the property and develop another course,'' said Helinski.  "Several top architects have said the land for it is the best on the property, but that would also mean an investment for more lodging and other facilities.''
Given the aggressive approach Thompson has taken to develop the property, don't be surprised if the the building of the next course isn't too far off.