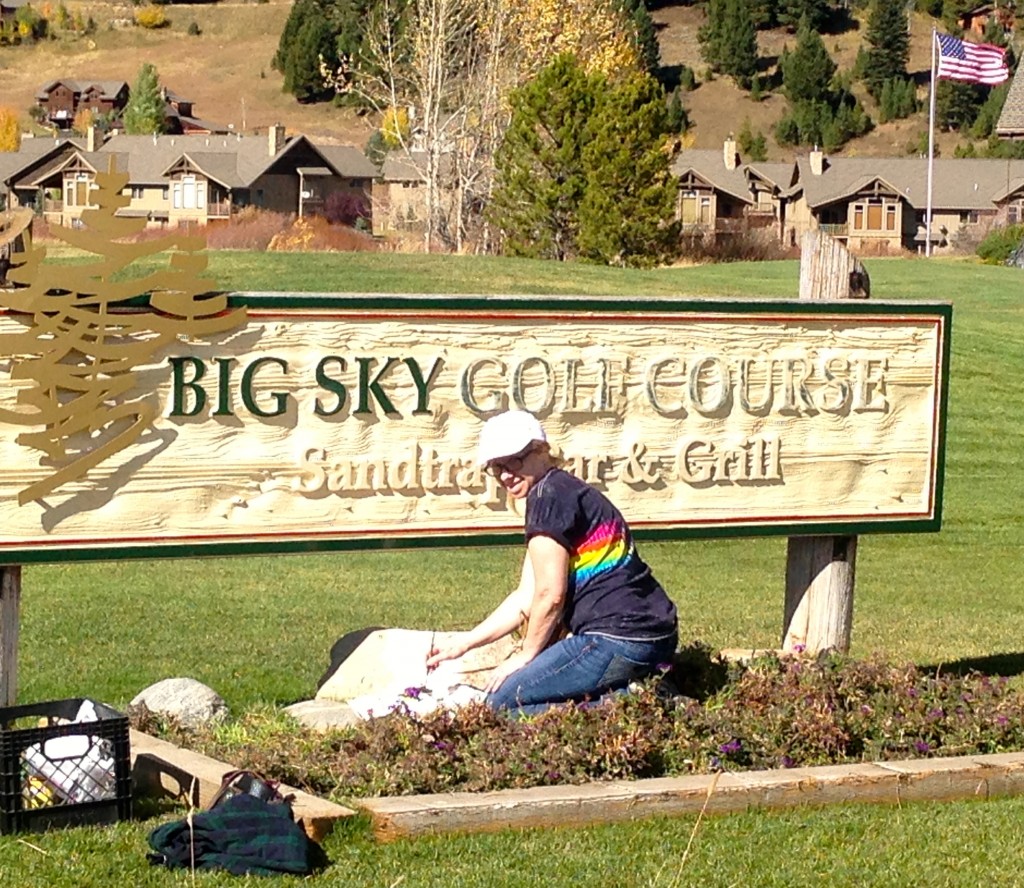 BOZEMAN, Montana — Based on our driving the last two days Montana is the most beautiful state in the U.S. and its town of Bozeman merits a more long-term stay ASAP. We took a side trip there to check out Big Sky Resort, even though we were aware its golf course had closed for the season on Oct. 4.
We wanted to see Big Sky because it is Montana's version of Michigan's Boyne Resorts – long one of our favorite golf destinations. Big Sky's welcome sign was getting a facelift when we arrived, the clubhouse was closed but the course looked great.
I guess I can't identify with the snow-skiing set and I do accept that October weather in Montana is unpredictable. Still, it was difficult to find a beautiful course empty on a perfect day weather-wise in early October. Oh, well….
Anyway, though I consider myself well-travelled within the U.S. and Canada due to all the work-related trips I made over the years, this week has been in largely uncharted territory. Earlier we made our first visit to South Dakota. Now we're in Montana for the first time and later today it'll be our first time ever in Idaho. All very interesting.