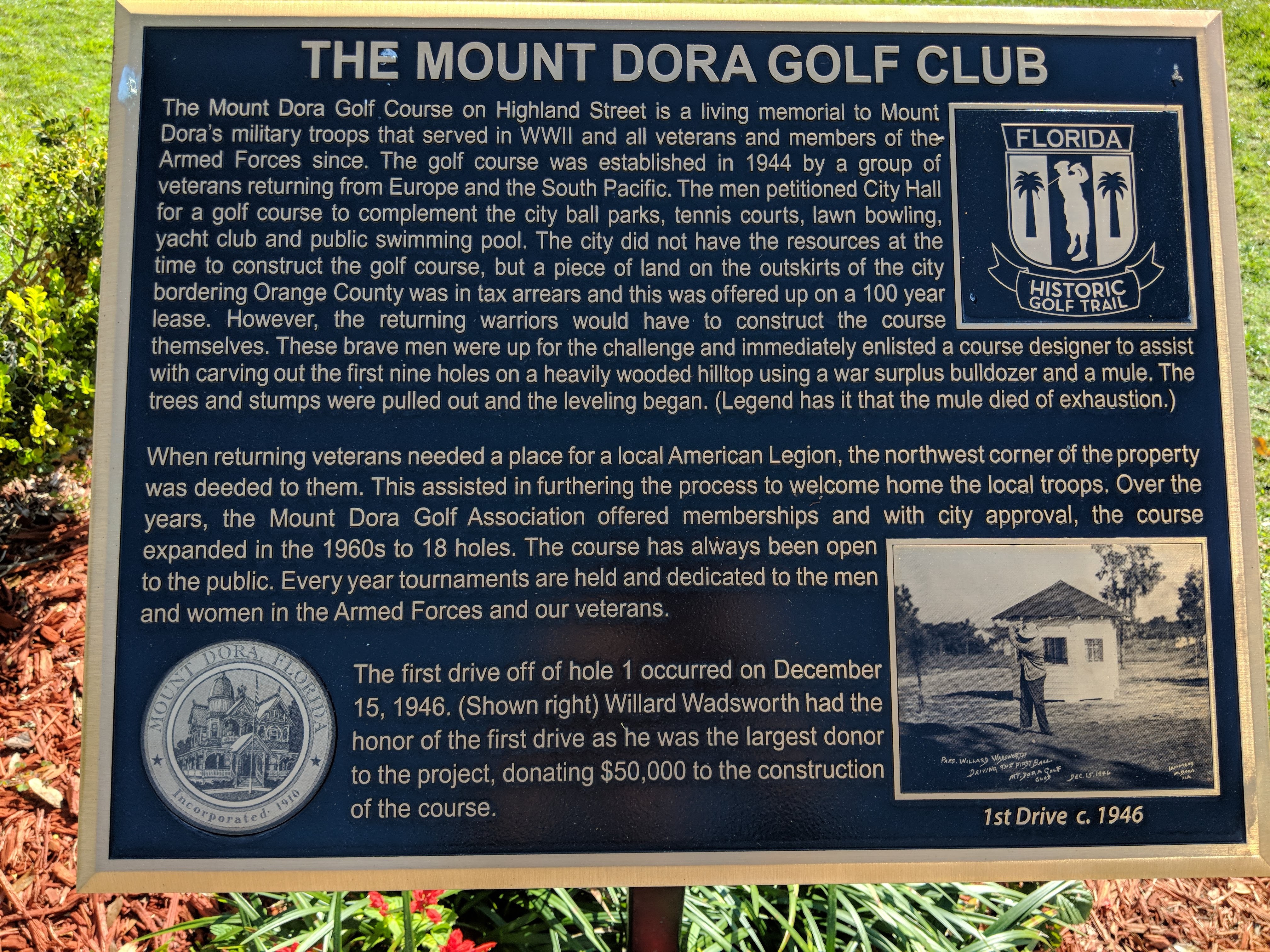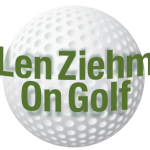 MOUNT DORA, Florida – It's safe to say that few golfers would come to this Central Florida city primarily to play the Mount Dora Golf Club course. Mount Dora has just too many interesting shops, enticing restaurants and other attractions to lure tourists.
The Mount Dora Golf Club, though, is part of the Florida Historic Golf Trail and there's a story to tell about all 54 courses on its path. Mount Dora has one of the most interesting, not to mention a unique, fun course to play.
After all, what's not to like about course whose owners describe as "the longest 5,700 yards in Florida.''
And what's not to like about golf carts that can provide music throughout a round? The sounds of the sixties mixed in with the golf….what could be more fun than that?
The price is right, too – even in the heart of snowbird season – and there's a patriotic component as well.
Those who have served or are serving in the U.S. military get a price break beyond the modest $34 greens fee (cart included). Mini American flags are used for all the holes on the putting green and a well-maintained marker near the first tee declares the course "a living memorial to Mount Dora's military troops that served in World War II and all veterans and members of the Armed Forces since.''
A VFW hall is located next to the course and tournaments dedicated to the men and women in the Armed Forces and the veterans are held every year.
And, there's even a bit more to it than that. The course isn't just a tribute to military members. It was actually physically built by them. There were no well-known course architects involved in this one.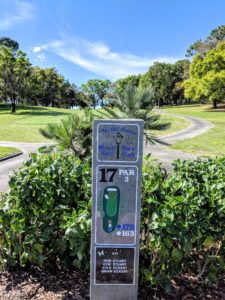 Mount Dora was already a thriving community during and after World War II. It had lawn bowling, yachting, shuffleboard, swimming and tennis clubs but golfers were left out. In 1944 a group of World War II veterans who had returned from Europe or the South Pacific moved to correct that. They formed a committee and took their problem to the Mount Dora City Council.
The Council leased an 80-acre plot of land, which had foreclosed for back taxes, for use as a golf course. The lease was for 25 years, and the Council also agreed to provide $1,000 to $2,000 each year to help in the maintenance of a course and donated an unused traffic kiosk for use as the first pro shop.
Stock certificates were issued in the amount of $100 and the newly-formed Mount Dora Golf Association quickly had 90 members who voted to build a no-frills nine-holer. There is no architect of record, though some accounts mention one Cliff Deming as the leader of the servicemen who toiled through the construction process. They used a mule and bulldozer to clear land that had been covered with pine trees, and a 3,056-yard course was up and running in roughly a year's time.
The first scorecard proclaimed it in the "Midst of Central Florida's Wonderland of Lakes and Hills.'' In its first years the course was frequently referred to as the Hilltop Golf Club.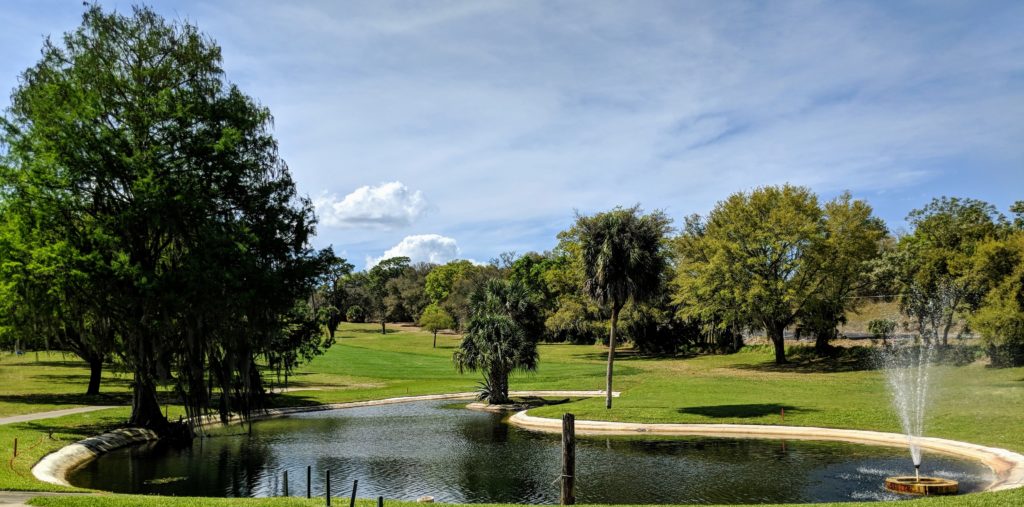 The first ball was hit on Dec. 15, 1946, and it wasn't Deming who took the first swing. That honor went to William Wadsworth, who was the lead donor for the construction of the course. He provided $50,000 for the project and was a long-time president of the Mount Dora Golf Club prior to his death in 1959.
A second nine was added in 1959 with Harold Paddock listed as the architect, and that same year the Mount Dora Women's Golf Association was formed. In the course of the 1960s the club put in new greens, an irrigation and sprinkler system, a cart shed and maintenance building and a clubhouse. All that building culminated with the signing of a 75-year lease in 1968.
The clubhouse was expanded to its present size in 1985 but the club operated without a general manager until Doug Passen was hired in 1990. While 200 trees were planted in a busy 1978 season, almost all were lost when three hurricanes (Charlie, Francis and Jean) hit the course in 2004.
Through it all the Mount Dora Golf Club survived. Its small greens and tight fairways made for a fun round, and those back-to-back par-5s (Nos. 5 and 6) were found to be serious challenges. One plays uphill, the other downhill and the elevation changes are steep ones. There aren't many public courses with holes like those two in Florida., but then there aren't many with rich history that Mount Dora has either.