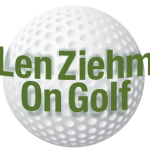 HOLLISTER, Missouri – Given the history of golf in the Missouri Ozarks, it's shocking what's been happening in that area these days.
This area 20 miles south of Springfield didn't have a golf course until 1938 when Don Gardner, a club pro at two of the Chicago area's premier private clubs – Olympia Fields and Flossmoor, and his wife Jill built a nine-hole short course they called Gardner Golf Ranch. They sold it in 1961 and the course was eventually expanded to 18 holes in what is now Holiday Hills Resort.
That was the Branson area's only course until Pointe Royale opened as the area's "original championship course'' in 1986. While the Branson area was blossoming into a tourist destination, its golf offerings weren't keeping pace.
Over two decades passed with little in the way of golf development, the notable exceptions being a course honoring Payne Stewart – a Springfield resident who won three major championships before dying in a plane crash in 1999 – and John Daly's Murder Rock. Daly had roots in both Missouri and Arkansas, but his course didn't last long.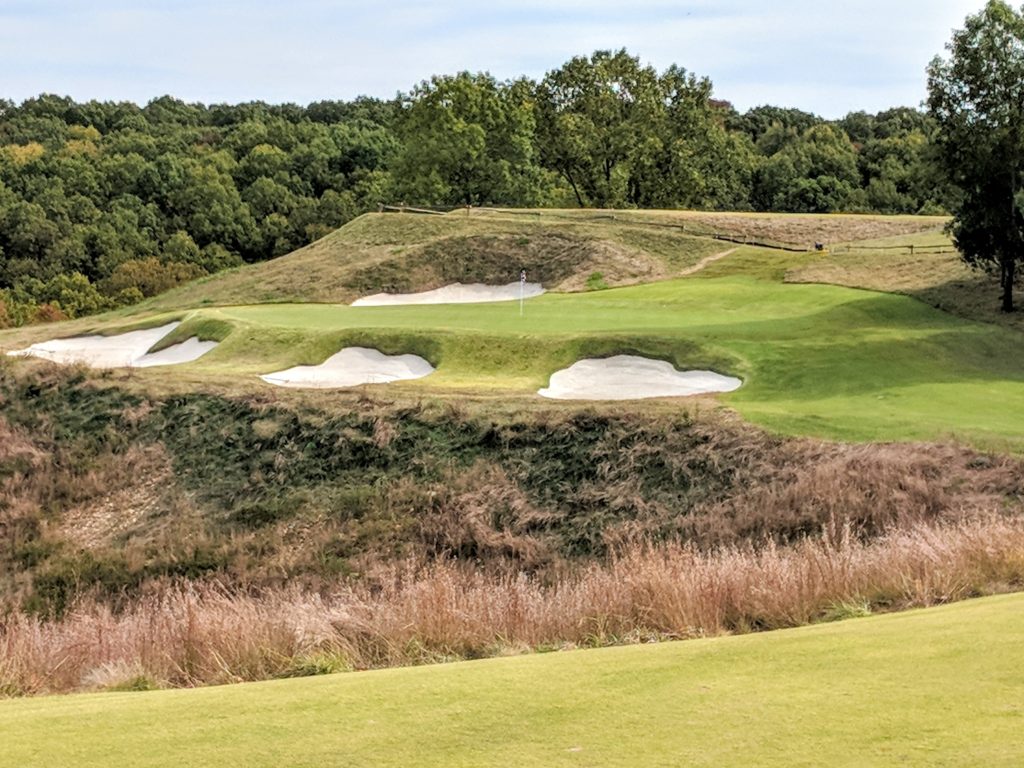 Enter Johnny Morris, owner of Bass Pro Shops. This visionary billionaire bought two local courses and the golfing boom here was on. What Morris has already accomplished is impressive.
He hired noted architect Tom Fazio to create Buffalo Ridge, which has been declared the No. 1 course in Missouri. Morris also coaxed Jack Nicklaus into designing a striking par-3 layout called Top of the Rock and Gary Player to create Mountain Top, a 13-hole, walking-only par-3 course with some wild elevation changes.
Other big names got involved, as well. Arnold Palmer designed a world-class practice facility and Tom Watson a putting course but now, with the opening of Ozarks National, things are getting serious.
Despite all the other unique attractions to entice golfers, the fact is that if you have one 18-holer you have just a golf course. If you have two (or more) you have a golf destination. Now Morris has two fine 18-holers around his Big Cedar Lodge – and he'll soon have three.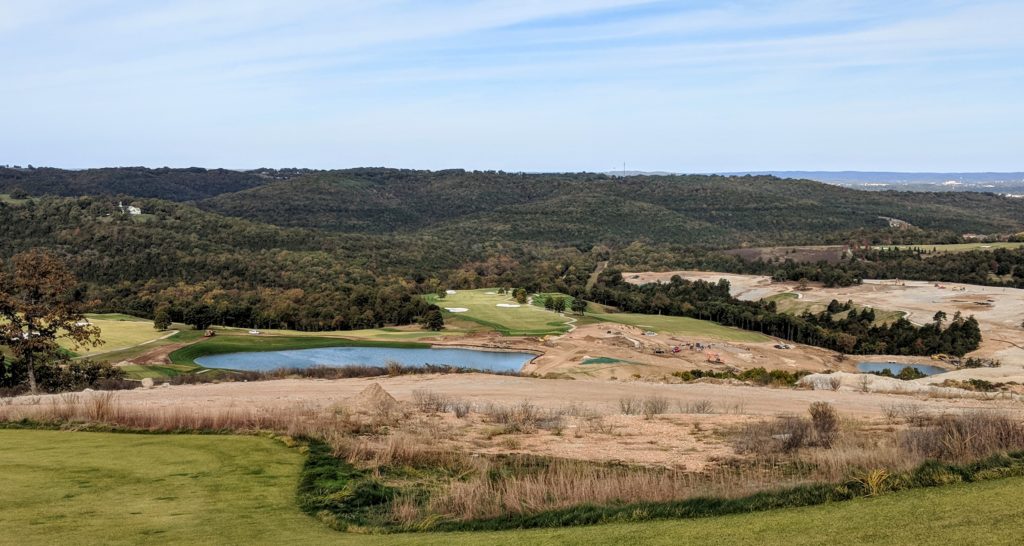 By the time the third, the Tiger Woods-designed Payne's Valley, opens in the fall of 2019 the Missouri Ozarks will be – at least arguably – America's best golf destination. It's more centrally located than Oregon's Bandon Dunes – my choice as the best for now – and many more golf addicts will weigh in on that topic once Payne's Valley opens.
There's no reason to ponder what the Woods course – under construction in clear sight of both Buffalo Ridge and Mountain Top — will eventually offer, however. Ozarks National is plenty good and deserves to be in the spotlight for at least the next year.
Designed by the well-respected architectural team of Bill Coore and Ben Crenshaw, Ozarks National will start offering preview play to the public on Nov. 1. November fees will be $150 for a preview round and $100 for a replay. The fees will drop to $125 and $85 in December and be in effect until the course is closed for the season on Dec. 16.
Ozarks National is within a short cart ride of Mountain Top and can be seen during a round at Buffalo Ridge. The fact that all these courses are close together will inevitably stir debate about which is best. A little controversy will stir up excitement, and that'll be a good thing for the entire area. Golfing tourists will flock to the place and those who don't play will find plenty of other things to do.


Now, about Ozarks National.
The views are spectacular. That's what you'll notice first.
As you move from hole to hole you'll encounter a great mix of challenges. The variety offered through the rotation is extraordinary. The first two holes aren't difficult, but they get you in the mood to move on to better things.
I love the fifth hole – a true drive-able par-4 if you play the right set of tees. They range from 161 yards up to 352. No. 9 is the toughest – and longest – hole. The No 1 handicap hole, it's a winding three-shot par five that measures 597 yards from the tips.
No. 12 will probably go down as one of the best long par-3s in American golf. It's 254 yards from the tips but more recreational types can go after it from 133, 175 or 213 yards. Still, a par-3 is rarely accorded status as a course's No. 2 handicap hole but this one deserves it.
And, as soon as you putt out on that hole you come to a stunning landmark — a 400-foot wooden beam and plank bridge that connects the tee box an fairway on No. 13. It stands 60 feet above a flowing creek.
For those into more numbers, Ozarks Naional is 7,036 yards from the tips with 73.9 rating and a slop of 131.



Though our party was all riders, Ozarks National figures to be a good walking course when the opportunity arises. The buffalo grass in the roughs is troublesome but the Zoysia fairways and bentgrass greens were more than ready for play even before the official start of preview play.
There's also an on-course attraction worth visiting. A refurbished stone house, said to be over 100 years old, overlooks a lake that is stocked with bass between the Nos. 5 and 16 greens. It has an indoor fireplace, an outdoor fire pit and a dog house, and it'll be a lodging option for visitors once the operation is in full swing.
One other thing to remember about the early Ozarks National experience. There's still plenty of work to be done. Most notably, a big, upscale clubhouse is targeted to open next spring. Until then dining and pro shop facilities at the Mountain Top course will also serve Ozarks National players.
Apparently there's no serious concerns about applying the finishing touches. Though it's not official yet, Ozarks National is expected to be the 18-holer used for the Legends of Golf, the popular PGA Tour Champions event that returns to the area from April 22-28 in 2019. Grand Opening festivities for the course will be held during that big event and Buffalo Ridge – a previous tournament site – will be used for public play during the tournament.