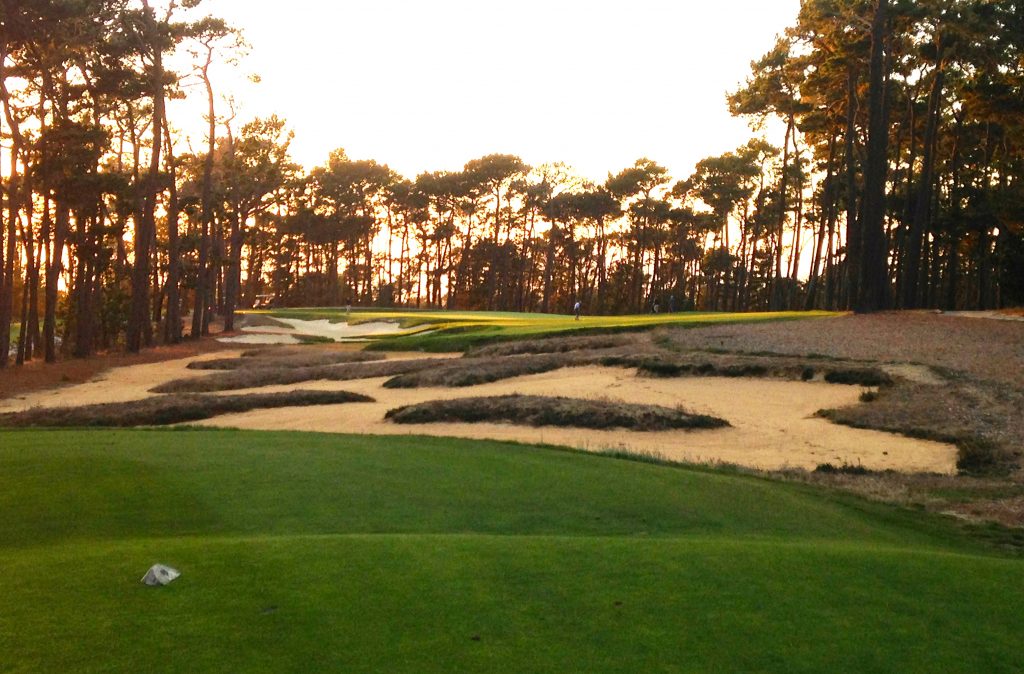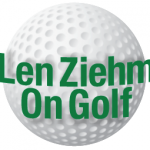 CARMEL, Calif. – This was going to be just a short trip triggered by a relatively new development in a legendary golf area with, perhaps, a little nostalgia mixed in. Instead it turned out a lot more than that.
The Pebble Beach-Carmel area is well known in golf circles. Pebble Beach Golf Links may be the nation's most famous course, thanks to its being the site of Bing Crosby's longstanding pro-am – a fixture on the PGA Tour schedule. I was there twice to report on U.S. Opens, the last of which in 2010 was the last assignment in my most satisfying 41-year career covering sports for the Chicago Sun-Times.
But my visits in the past didn't compare to this one, when the plan was largely to check out the renovation at Poppy Hills, one of the many golf options in the Pebble Beach area. The course – within a short distance of Pebble Beach, Spyglass Hill, Cypress Point and Spanish Bay on the spectacular 17-Mile Drive along the coast of the Pacific Ocean – had been closed for over a year to accommodate an extensive renovation supervised by course designer Robert Trent Jones II.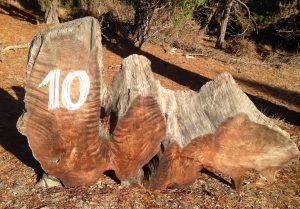 Poppy Hills, though not as well known outside of California as its golfing neighbors, deserves its own recognition. It was the first course owned and operated by a golf association in the U.S. when it opened in 1986. The Northern California Golf Association is headquartered there and uses Poppy Hills as its home tournament course.
Jones designed the course and it's been a staple of golf in that area ever since. In pre-renovation times it co-hosted the PGA Tour's AT&T Pebble Beach National Pro-Am from 1991-2009. Now it's a site for the Nature Valley First Tee Open on the Champions Tour.
While the Jones 13-month renovation project centered on water conservation and improving irrigation and drainage, the finished product was a completely different course than what it had been. The present version is more wide-open with no rough. The rating and slope have also gone down (from 74.4 to 73.5 and from 140 to 135 from the back tees). Such reductions are a rarity in a renovation. Usually the numbers go up.
In this one, though, Jones created a firm, fast, fun course with great greens. We found it a delightful playing experience.
The renovation was significant but didn't turn out the overwhelming focus of this visit. We didn't opt for a golf-focused lodging destination, and what a smart move that was!
Staying off-course on road trips isn't unusual for any golf aficionado. There are usually other options around the popular golf destinations, but the Carmel area offers so much more than other places.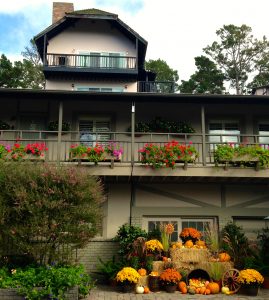 In Carmel we opted for a bed-and-breakfast, and the Carmel Country Inn was a charming place with a most helpful staff. We learned about the best restaurants (here it was the Flying Fish Grill and Grasing's), the wine-tastings (there were many options in a package deal), the shopping options, the art galleries, the beach and the other attractions.
In addition to Poppy Hills and all the downtown shops we made visits to Clint Eastwood's Mission Ranch and the nearby Carmel Mission that has artifacts dating to the 1700s.
In a three-day stay, that isn't usually possible. It was here, though.
Carmel is unusual with its Cotswold style of architecture. This community has a lot to offer in a very condensed area . We walked almost everywhere. Mission Ranch was about a 10-minute drive and Poppy Hills about 15-20-minutes from the bed and breakfast.
The 17-Mile Drive is also an auto jaunt always worth taking. You get the beautiful views enjoyed by so many for so long with the golf connection still prevalent.
Make no mistake, though. Golf is important here. That became immediately evident as soon as we checked in at Poppy Hills. We couldn't get an earlier tee time because a big outing had been previously scheduled. No problem. We teed off at 2:10 p.m. with the understanding that getting in all 18 holes might be a problem.
We got through 16 holes with plenty of daylight. No. 17 was a par-3, so that wasn't much of a problem, either. No. 18 – a par-5 – was another matter but by this time there was no option. The course was good enough where we had to finish it all. We did, sort of. It was hard to find our balls on around the No. 18 green, but we did get in. And then the restaurant stayed open until 8 p.m. – another big plus – and the service was friendly and the food good – another plus.
Staying off course on a golf trip isn't always a good idea – and we rarely do it – but at this location it was exactly the right thing to do. Very, very few destinations offer as much golf as the Pebble Beach-Carmel area, but you can get much more than golf there as well.