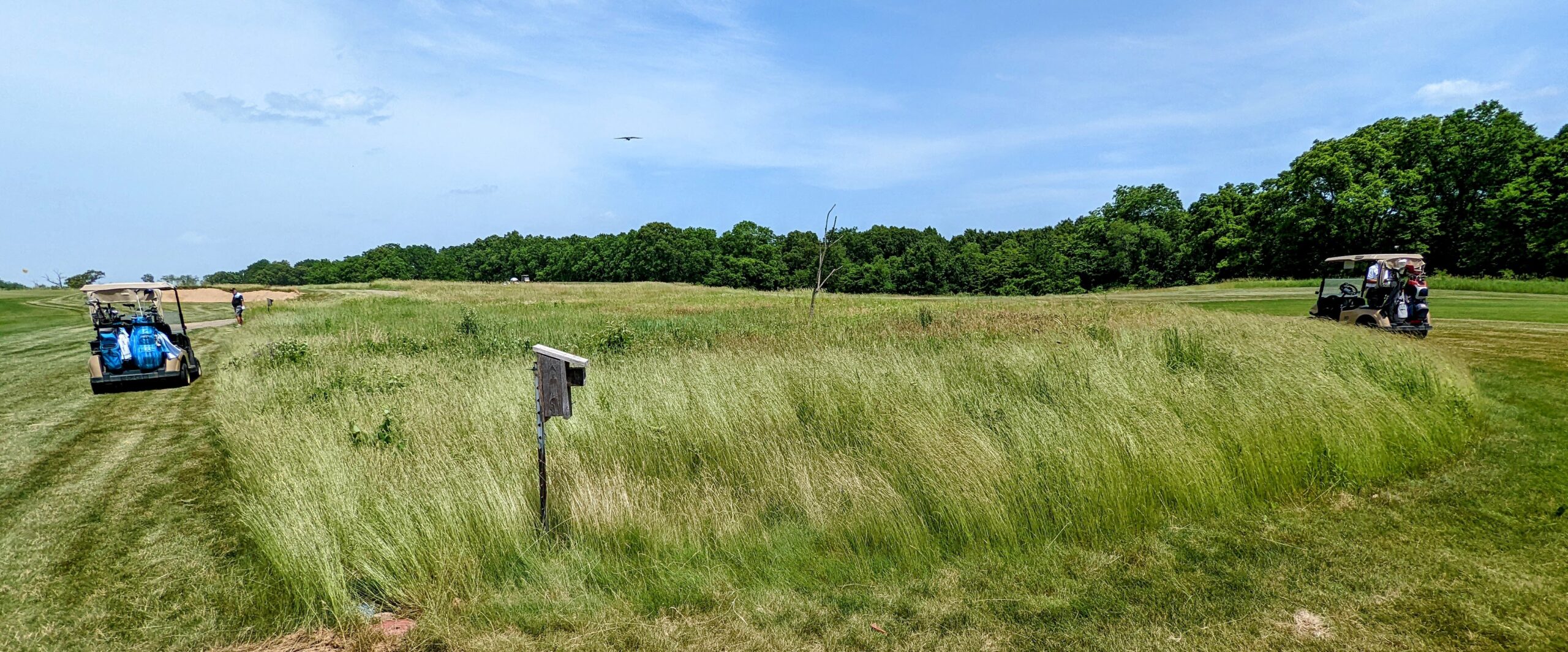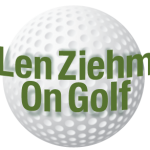 AUGUSTA, Mich. – Gull Lake View is not only a pioneer destination among American golf resorts, it is also one of the biggest.
The resort near Kalamazoo, Mich., can boast of being "the sixth largest golf resort in the world'' with its 108 holes spread across more than 2,000 acres. Within the U.S. only North Carolina's Pinehurst (171), Michigan's Boyne (162) and Georgia's Reynolds Lake Oconee (117) have more holes than Gull Lake View.
It's long been a popular destination for group outings with its on-site lodging accompanied by the Charles and Darls restaurant. Charles Scott designed three of the resort's six 18-holers and all were built by the Darl Scott family, which is in its fourth generation owning the facility..
Course building started in 1963 with the creation of the front nine of Gull Lake View West. The back nine opened in 1965. Then, through 1995, expansion was almost non-stop. The front nine of the East course was built in 1975 and the back in 1976. Fairway Villas opened a year later, then it was back to adding courses.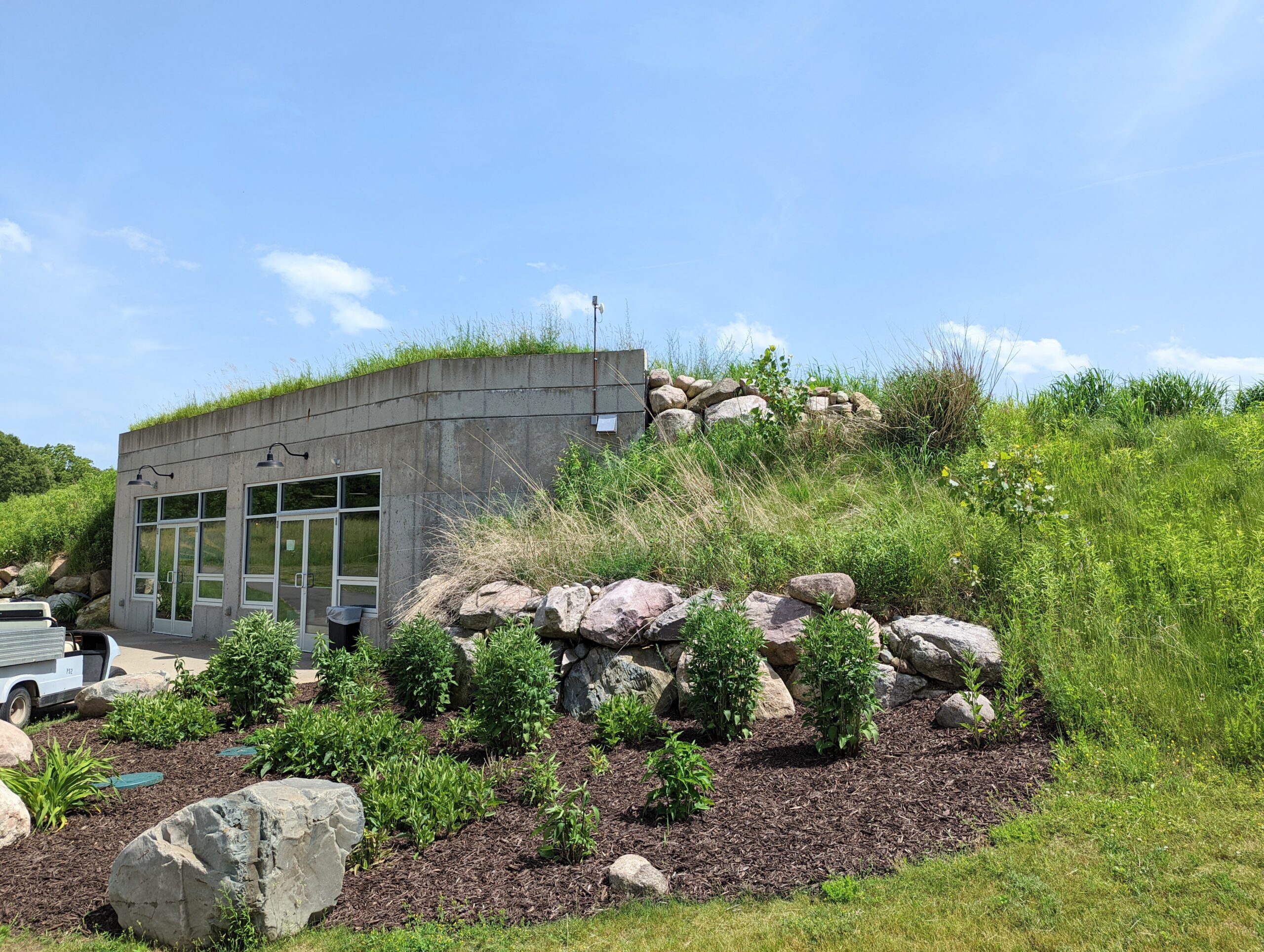 Stonehedge South was completed in 1988, the same year that the family purchased Bedford Valley, a frequent site of tournament play for Michigan's strongest players.  Stonehedge North was added in 1995 and a new clubhouse in 2008.  The family also created two golf communities – The Woods at Stonehedge in 2002 and Cranes Pond in 2005 – to attract golfers who preferred to be residents rather than visitors to the area.
All that was well and good, but the resort needed something more, and Stoatin Brae has filled the bill.  The sixth Gull Lake View course sits on the highest point in Kalamazoo County, and course's name in Gaelic means "Grand Hill.''  The hill certainly provides some grand views and its Blue Stem restaurant only adds to that attraction. (A native grass, called Blue Stem, is plentiful on the course).

Though Stoatin Brae is located in the town of Augusta, that's the only similarity with Augusta National, the Georgia home of the Masters.  Stoatin Brae is a links course with trees rarely coming into play. The course, which opened in 2017, has been well decorated.  It was in GolfWeek's Top 100 in 2019, the Michigan Course of the Year in 2020 and the National Course of the Year in 2021.
Despite all the accolades, Stoatin Brae isn't particularly long (only 6,742 yards from the back tees) and it's not all that tough.  At least we felt Stonehedge South, the only other Gull Lake View course we played on our visit, was more challenging with its narrow fairways and similarly steep elevation changes.
Stoatin Brae wasn't meant to be brutal, as many new courses are at multi-course facilities.  It was meant to be different – and that's a good thing.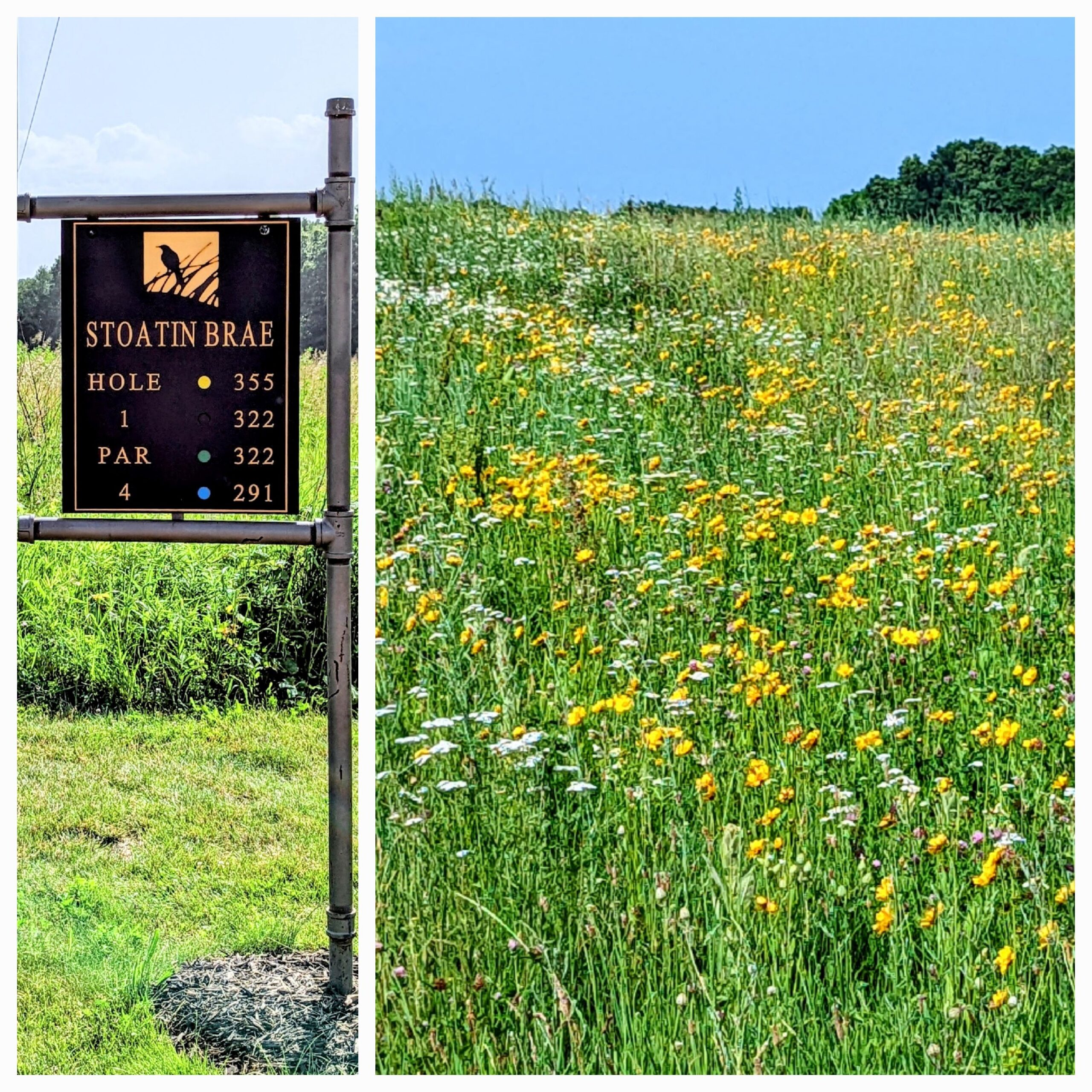 It wasn't quite as different as the reversible course that Michigan architect Tom Doak designed at Forest Dunes in Roscommon in recent years but there is – not surprisingly – a similar feel.  Doak's Renaissance Golf Design, based in Traverse City, created Stoatin Brae but Doak wasn't involved in it.  His senior associates – Eric Iverson, Brian Schneider, Brian Slawnik and Don Placek – were.
The well-respected and innovative Doak was reportedly uncomfortable with designing two courses in his home state at the same time, but Stoatin Brae has the same wide open, wind-swept look so evident in his unusual design, called The Loop, at Forest Dunes. We played Stoatin Brae on a 91-degree day but we agreed with what the locals told us.  There's always wind at Stoatin Brae, and that made for a comfortable day weather-wise.
A trademark of Stoatin Brae is its shaggy-face bunkers with wispy fescue around the edges. The halfway house is unique, too.  It's called The Bunker and was built into the side of in a hill.
The rough was thick, and getting out of it was never easy.  Finding your ball in it was frequently difficult, too.  More directional signs in a few places would have helped pace of play, but ours was a most memorable, enjoyable round.