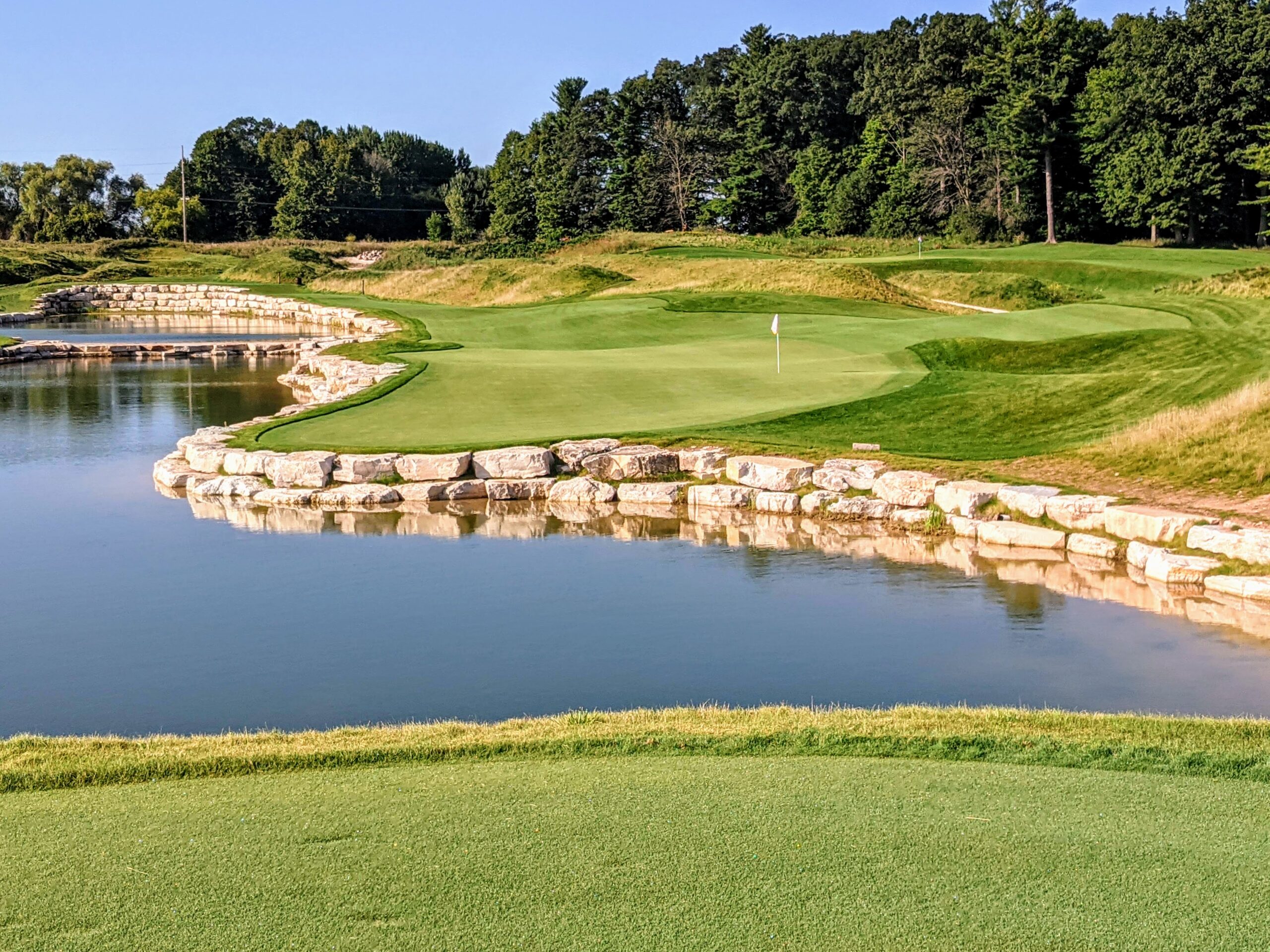 Can you imagine golfers interrupting their round for a dip in this "bath?"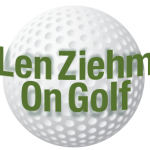 KOHLER, Wis. – Whoever heard of allowing golfers to go swimming in the middle of their round?
Well, probably nobody – until now.
The Baths of Blackwolf Run is allowing players to enjoy a swim on its new 10-hole par-3 course that is built on 27 acres between the Nos. 1 and 11 holes of its Meadow Valleys course. Chris Lutzke, the course designer, and Dirk Willis, vice president of golf for Kohler Co., took a running leap into one of the ponds when The Baths opened in early June.
Not many have since then, but swimming remains an available option.  Herb Kohler, the 82-year old executive chairman of Kohler Co. and co-designer of the course, wanted it that way, and he's done wonders for the golf industry in Wisconsin.
The PGA Championships of 2004, 2010 and 2015 were played at Kohler's Whistling Straits course, which will be the site of this year's Ryder Cup matches later this month. Blackwolf Run, which opened the first of its 36 holes in 1988, hosted the U.S. Women's Open in 1998 and 2012. Staging such big events have boosted Wisconsin's image as a golf state and other courses have benefitted as well.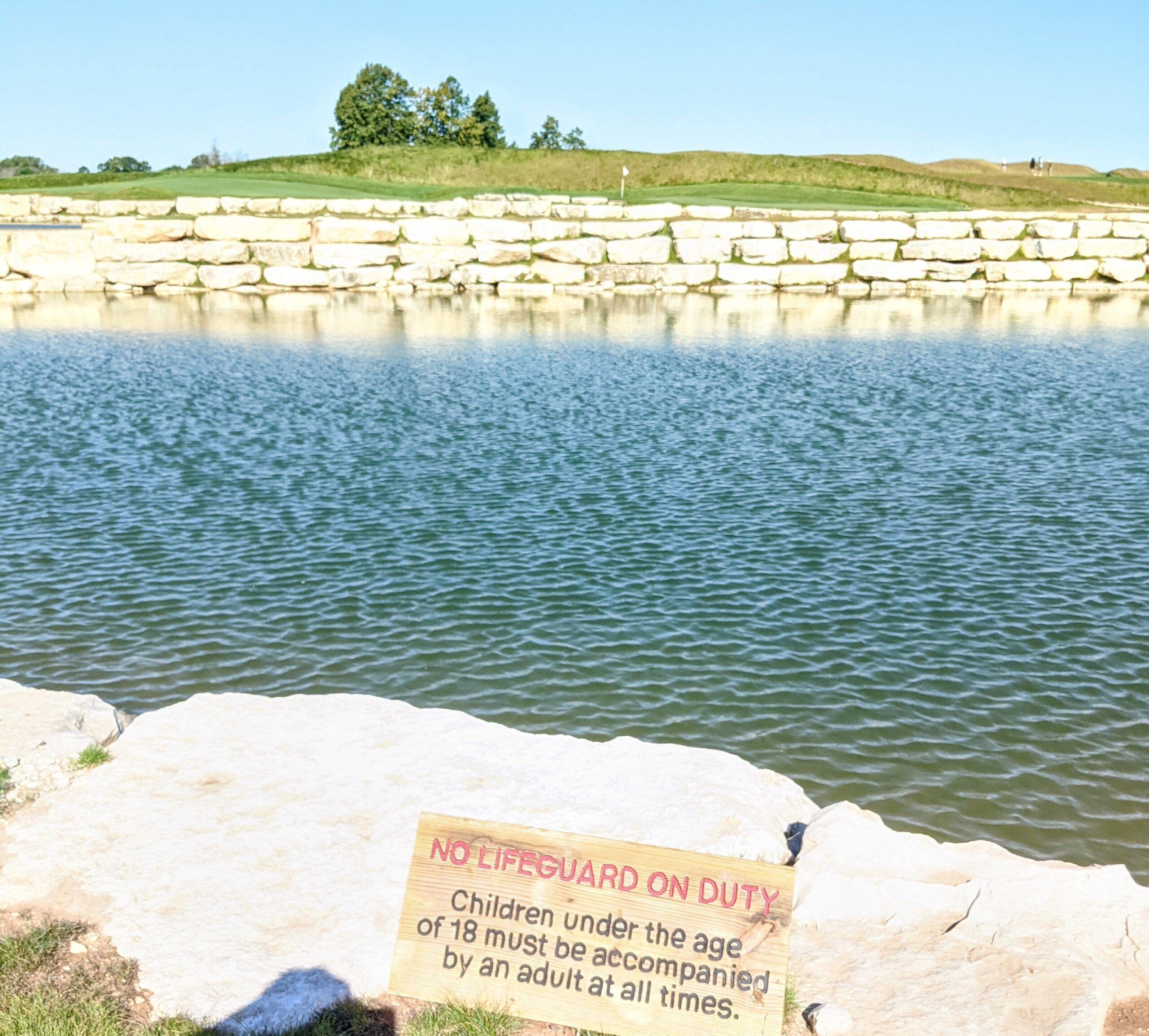 Kohler's efforts have not gone unnoticed.  He's been inducted into the Wisconsin Golf Hall of Fame, and The Baths is his latest special project. The other courses were designed by the late, legendary Pete Dye, but Kohler took a more hands-on approach with The Baths though Lutzke, a Dye disciple for 30 years, was the project architect.
Novel short courses are the trend these days.  So are expanded putting courses, and The Baths has one of those, too – a two-acre version that can be played in 18 or 27-hole loops.  Kohler sees both as a way to attract new players to the game.
The course measures 1,362 yards from the back tees with holes ranging from 62 to 171 yards.. Staffers will provide use of a power cart or a shuttle to get you to the first tee, but after that it's walking only. Push carts and carry bags are available, and we found that bags were the more efficient. Like Whistling Straits the course has some steep hills adorned with thick rough.  Push carts don't work so well in that setting.
Sod-wall bunkers are prevalent throughout The Baths, and the greens have some steep elevations, so putting is always a challenge. It's best to laugh off putts that roll off the green and down hills into the fairway.  No sense getting frustrated. The Baths is made for fun, not frustration.
The Baths is also beautifully manicured and is the prettiest of the new, novel short courses that have sprung up in the last few years – and we've played most of them.
Whether the swimming option takes off remains to be seen. There's four water features of "Baths.'' They pay homage to Kohler Company's 128-year history of bathing design excellence. The baths have sand-line bottoms and are all very shallow. There are no drop-offs, so there's no problem for bathing golfers who want to walk back to dry land after taking a dip.
Our only problem was following the routing.  The first six holes go out from the 125-year old log cabin that was imported from the Upper Peninsula of Michigan to serve as a food and beverage station at the first tee. The final six bring you back to that log cabin. Signage was lacking in a few spots on the early holes, and holes from the Meadow Valleys 18-holer come close to The Baths' holes to further confuse things.
We wound up playing one hole twice, but that was all right.The Baths can be played in three- or six-hole loopes, and playing extra holes is encouraged. Like the immediately popular Cradle at North Carolina's  Pinehurst, golfers pay a daily fee  to use The Baths. You can play all day for $75.
Mix in some time on the massive putting course with multiple rounds on The Baths and you'll have a good day – with or without squeezing a dip in the water along the way.