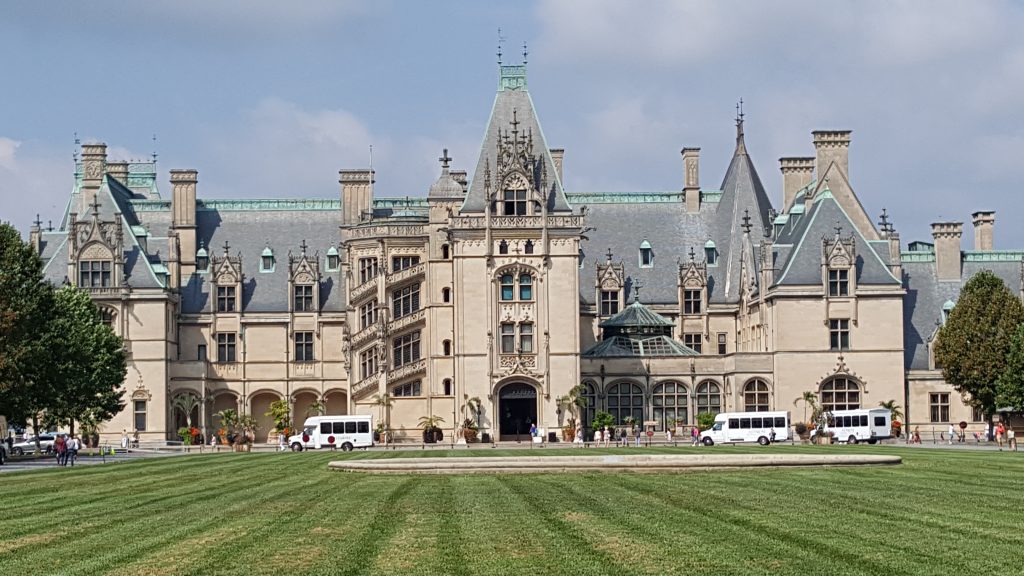 ASHEVILLE, North Carolina – This city in the Blue Ridge Mountains, just over the Kentucky line, isn't the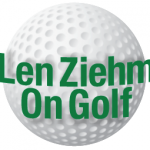 first place that left me wanting to stay longer – just the latest one.
An interesting place, Asheville. It's been called the "Hippie Hideaway of the South.'' Its downtown hangouts reminded us of a miniature New Orleans – art galleries, street entertainers, restaurants with unusual but tasty cuisine and trendy but southern-style cooking.
The big tourist attraction, though, is the Biltmore Estate. It's billed as the "World's Largest House,'' and I don't know what else would come close. This creation of George W. Vanderbilt during a six-year period leading into its opening in 1895 has four acres of floor space, 250 rooms, 35 bedrooms, 43 bathrooms, 65 fireplaces and three kitchens. By comparison, the Biltmore house is more than two times the size of William Randolph Heart's San Simeon castle in California.
Supposedly designed as Vanderbilt's bachelor pad, Vanderbilt created a place built for house guests – and there were a lot of them because the place had most everything on its 8,000 acres.
It required nearly two hours to complete a walking tour of the house, which was filled with artistic works and separate rooms for all types of entertainment pursuits. Frankly, though, I found it depressingly dark inside.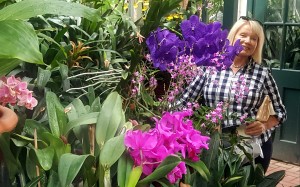 The outside was another story. The floral gardens were the highlight of the visit, but the estate also included a separate village a short drive away that featured a winery and array of shops. There was one thing it didn't have, though – a golf course.
You'd think that, given all the land and financial support available, there would have been one on the grounds. There even were a few golf-related offerings in the shops, but no course. Naturally I had to ask about that.
There was once a nine-hole course but it kept getting flooded and was eventually abandoned, I was told by one of the tour guides. Still, there's a golf story to tell regarding the Biltmore Estate.
Vanderbilt married in 1898, after the estate was up and running, and he died at the young age of 51 in 1914 after suffering complications from an appendectomy. His wife, Edith, took charge then. She sold off small parcels of the estate, and some of it went to people interested in building a country club.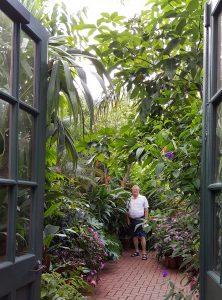 Cornelia Vanderbilt, the only child of George and Edith, was born in 1900 and became the owner of Biltmore Forest Country Club. She hit the first ball on its Donald Ross-designed golf course in July of 1922. The course was eventually played by such luminaries as Bobby Jones, Bill Tilden, John D. Rockefeller, William Jennings Bryan, and U.S. presidents William Howard Taft and Calvin Coolidge.
The Biltmore Estate, meanwhile, was opened in 1930 to stimulate tourist activity in Asheville and to help maintain the vast facility. The Biltmore Forest course, now located on the outskirts of the Ashville city limits, was taken over by club members beginning in 1940 thanks to a lease agreement negotiated with the Biltmore Estate. An option to buy was exercised in 1948.
Over the years the course has undergone many changes, the most recent being a $6.4 million restoration of the golf course and a $1.8 million restoration of the clubhouse. Both were designed to take the club back to its 1922 splendor. Biltmore Forest remains a by-invitation member owned private club.