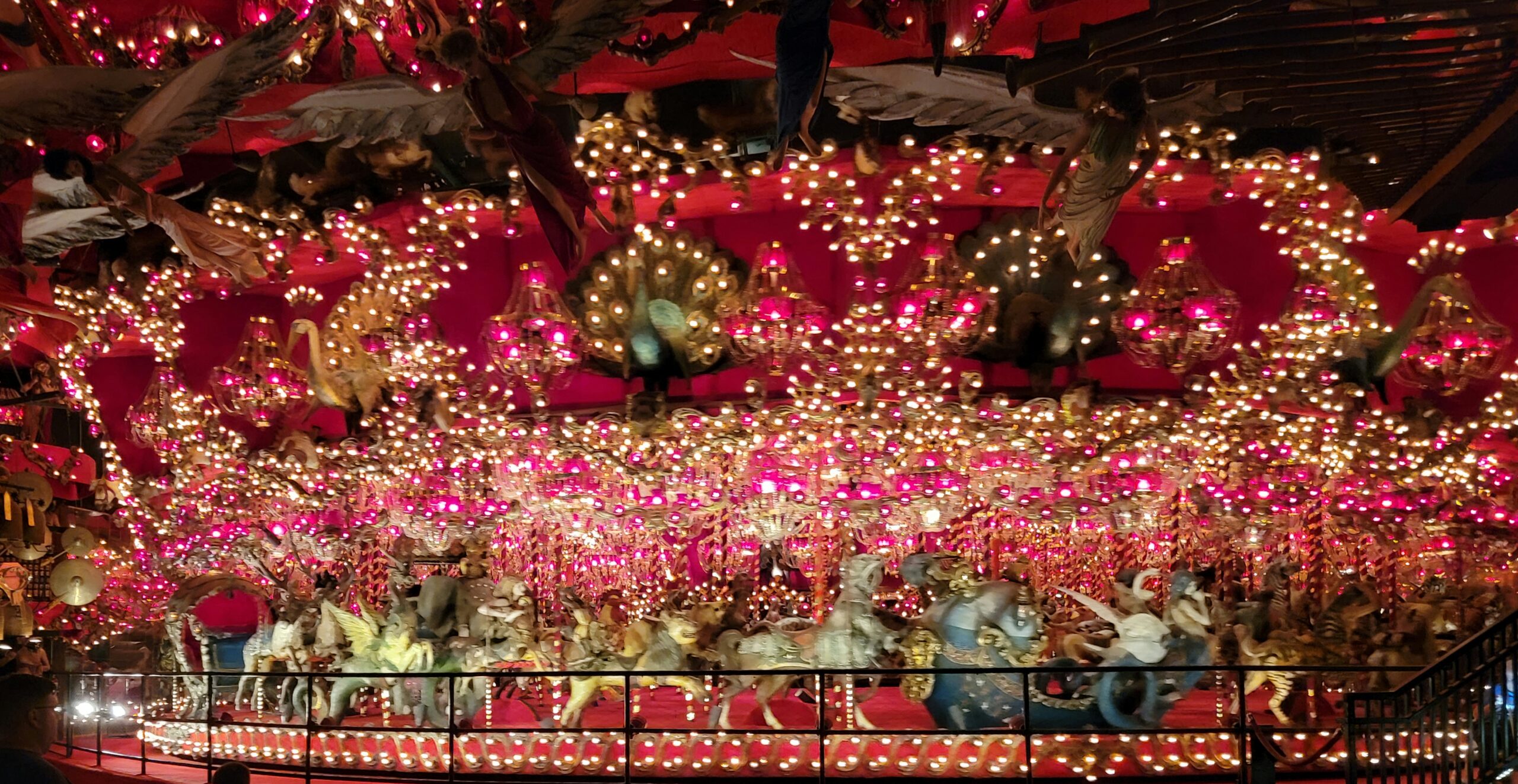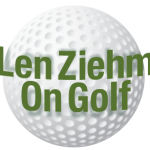 SPRING GREEN, Wisconsin – This was one of those odd stops where we stayed at a golf resort — and it looked like a pretty good one — but didn't hit a shot.  House on the Rock has 27 holes designed by Robert Trent Jones Sr., but we were there to see a couple of attractions that have intrigued us for years.
In addition to being a resort, House on the Rock proper is a complex of distinct rooms, streets, gardens and shops.  It's not an easy place to describe, but it's been a popular tourist attraction since 1960.
Just a few miles away is Taliesin, the long-time home of legendary architect Frank Lloyd Wright. These places aren't related and have very little in common other than location. Still, people come to this town to visit both.
The one area where they are similar is in their creators.  Both Wright and House on the Rock's Alex Jordan Jr. were extremely creative guys with unique personalities.
House on the Rock is more fun than anything else.  Taliesin is more historical.  It was designated a National Historic Landmark in 1976 and spotlights the unique style that Wright was known for during his lengthy architectural career.
I got interested in Wright after reading a "historical fiction'' book on his life, "Loving Frank,'' several years ago.  His architectural was controversial and always evolving.  His lifestyle was as well.
Wright called Taliesin his home and design studio for most of 50 years.  He lived for a significant portion of his career in Oak Park, IL., but Taliesin was where he did his creating.  The low ceilings were the most striking from my perspective.
Taliesin is built on 800 acres with great views of the Wisconsin River and very informative  tours of one-, two- and four-hours available.
Shuttles take you from the Frank Lloyd Wright Welcome Center, which was one of his creations, to Taliesen, which is just a few minutes away.
House on the Rock, meanwhile, is a self-guided visit and has three options. The "Ultimate Experience,'' which we chose, covers the whole place.  It gave us a good four-hour walk.  Two shorter tours are also available.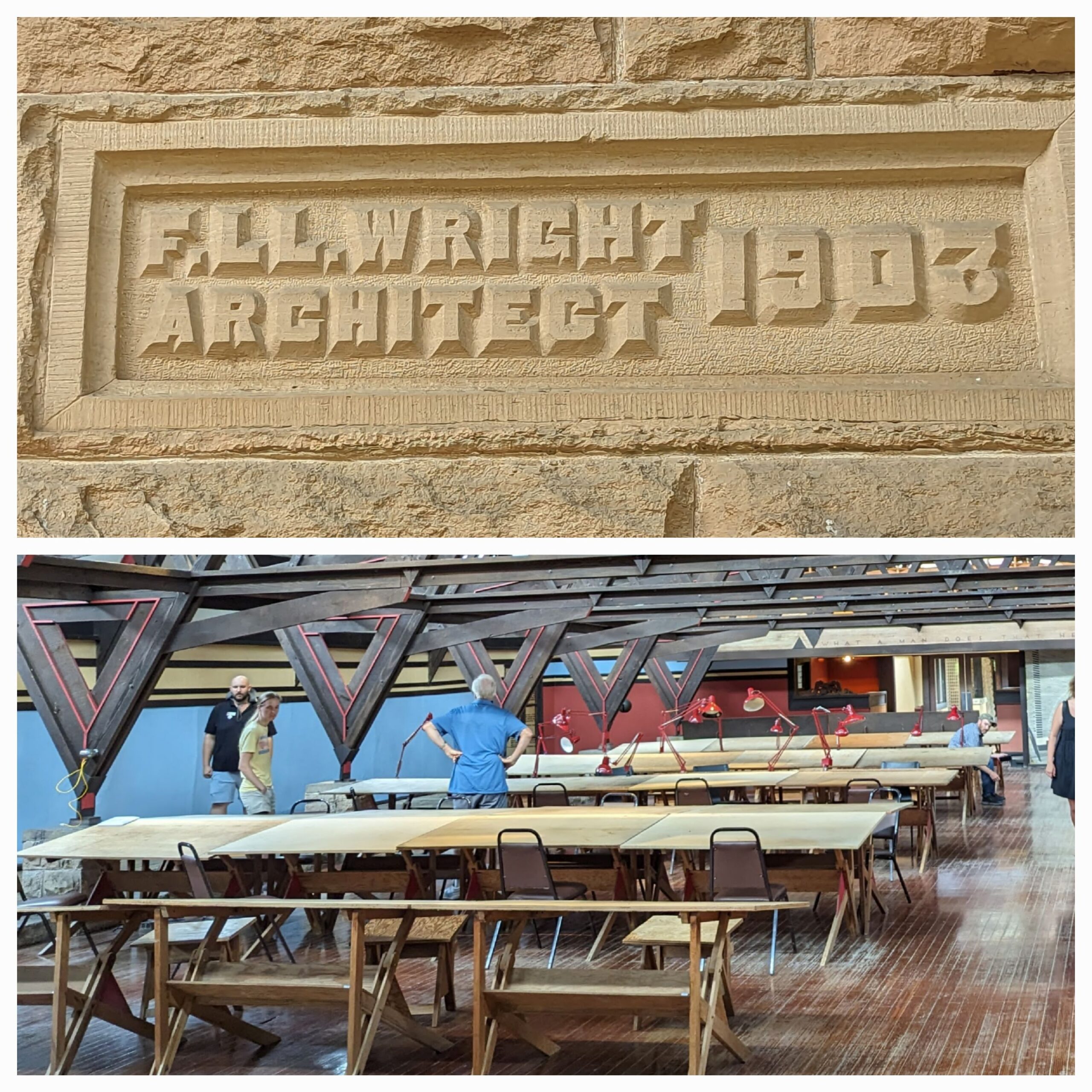 Founder Alex Jordan was the opposite of Wright, in that he was a recluse who started work on a one-man retreat in 1945. Word of the unusual things he was creating inside rock formations got out and, by 1960, Jordan decided to open it to tourists. It's grown from there.
The "Tribute to Nostalgia'' and "Streets of Yesterday'' were my favorites.  Meticulouusly furnished and crafted doll houses and circus displays were impressive as were two towering carousels.  The Carousel Room had one carousel that had 269 animals; 20,000 lights and 182 chandeliers.
Music played throughout the three sections if you wanted to hear it. Tokens were required to play the music and animation machines, and you could cash the unused ones in for purchases in the gift shop.
We spent the whole day at the two attractions, the morning for House on the Rock and the afternoon at Taliesin. That was plenty enough time for House on the Rock but – if you are a Frank Lloyd Wright fan – you might need more.
The gift center there is filled with good reading on Wright and the Frank Lloyd Wright Trail, 200 miles of sights and sites relative to Wright's career, can take you through nine counties in south Wisconsin.  It offers dining, hiking, the arts and cultural opportunities not part of the Taliesin experience.