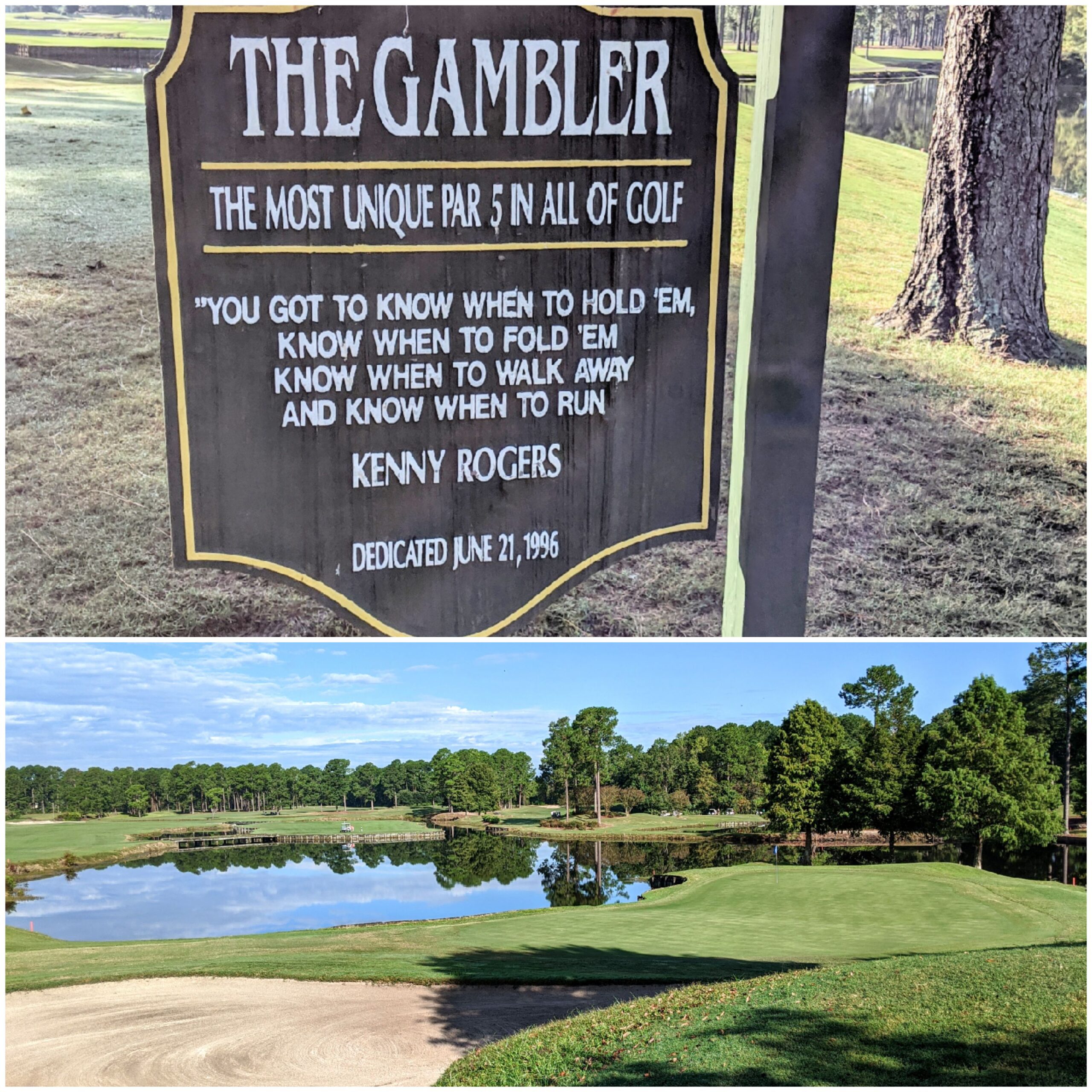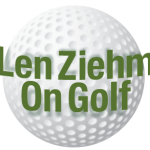 MYRTLE BEACH, South Carolina — Believe it or not, there are some good things coming out of this horrible pandemic that has negatively impacted the U.S. for the last nine months. It created a bigger demand for golf nation-wide — play is up over 20 percent, according to the National Golf Foundation —  and the pandemic resulted in some positive changes to the game as well.
Justin Binke, director of marketing for Founders Group International, has witnessed it first hand, as Myrtle Beach has retained its title as "Golf Capital of the World'' and FGI has the area's most established group of courses, loyalty programs and reservation services.
FGI has acquired 21 courses in the area since 2014.  They include TPC Myrtle Beach and Grande Dunes, both former honorees as Course of the Year by the National Golf Course Owners Association,  and Pine Lakes Country Club, where the MB golf boom began. Pine Lakes was the first club to open there, in 1927, and its founder was Robert White, the first president of the PGA of America.
All the good years, though, were threatened by the pandemic.
"Granted these have been unfortunate times,'' said Binke, "but golf has been an out for people who want to get out of the house, get some exercise and play the game that we all love.  They feel safe coming to a golf course, and we've seen a rise in local golf.''
Binke also oversees two of the area's most popular package companies – MyrtleBeachGolfTrips.com and MBN.com. They've been key to keeping golf strong in an area where it's always been that way.
"We've made sure our websites are up to date,'' said Binke.  "We have everything golfers are looking to do.  We have specials, lodging and great golf courses all there for people to come to see, and we've taken the proper protocols to keep everyone safe. We've also tried to be the resource for not only golf packages, but for all things golf in Myrtle Beach.''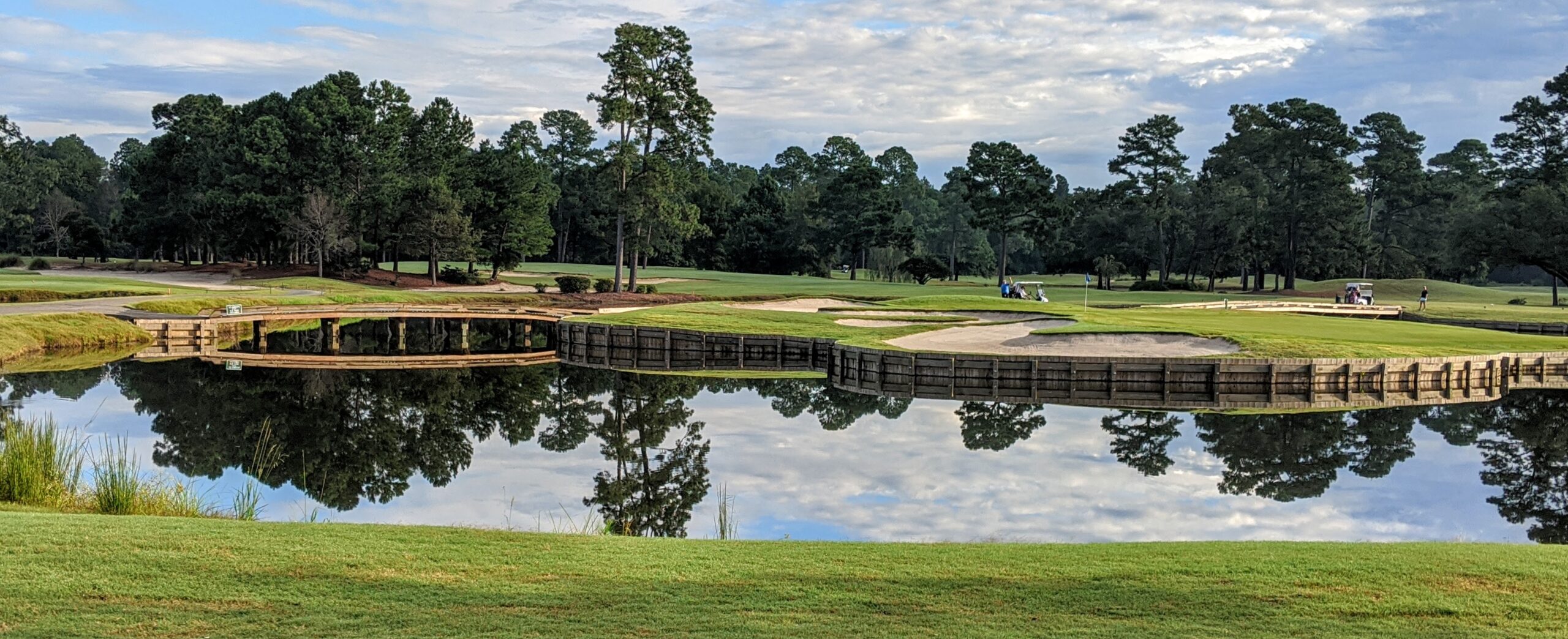 On the playing side, there have been two big positives. FGI was quick to point out that walking would be allowed at all its courses.  Not many golf destinations allow that, but the declaration was helpful at the FGI facilities.
"We've seen a rise in people wanting to walk, be outside and enjoy great weather this summer,'' said Binke.  "We'll continue to allow walking if people choose to do so.''
Most players continue to ride, and the MB walkers must provide their own push-carts or carry their own bags. Still, walking is an option that should be offered at more destinations. The argument that it slows down play is bogus.
Actually, some  protocols put in place because of the pandemic have speeded up play – like not allowing rakes in bunkers, keeping flagsticks inserted in raised cups (so golfers don't have to reach in to retrieve their balls) and dispensing with sand bottles in carts to repair divots. Those are measures that could be retained once the pandemic restrictions are lifted. At least they're worth considering.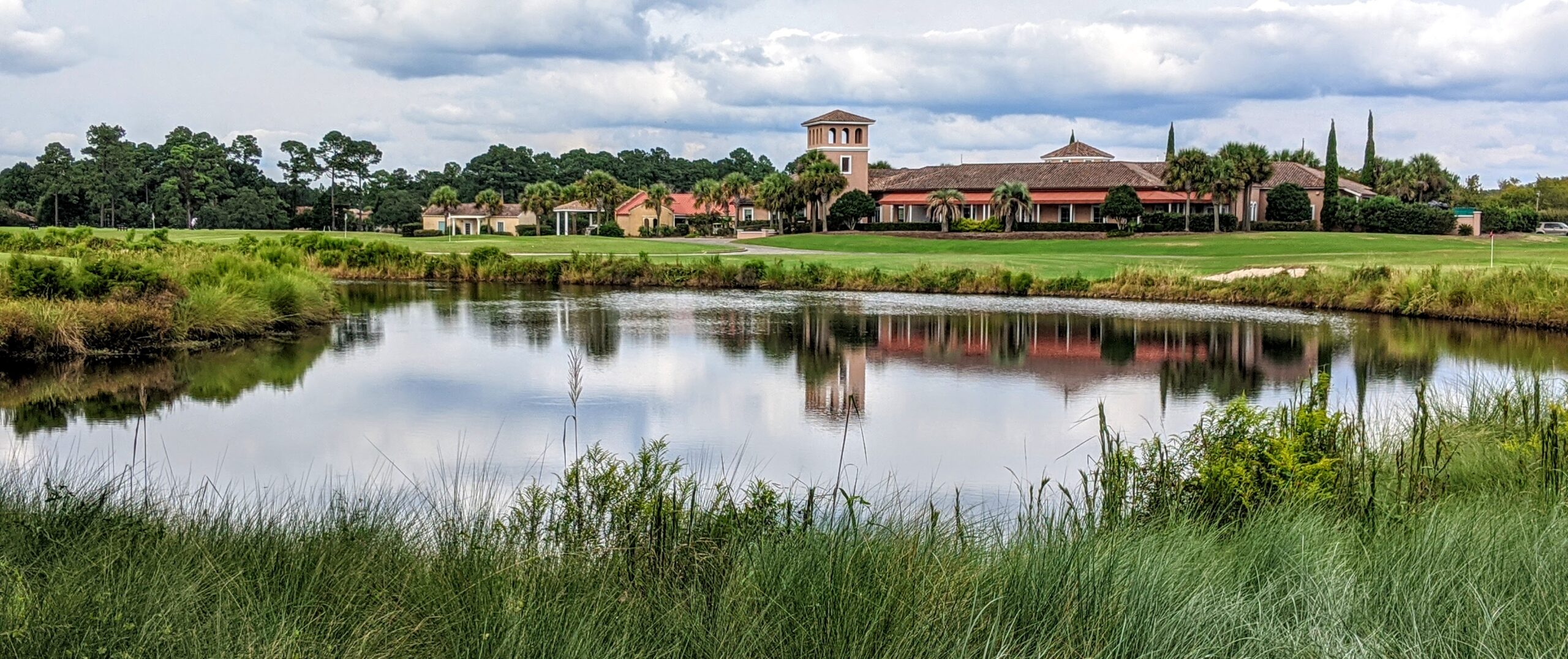 "We have seen an increase in speed of play, and that beneficial to us all,'' said Binke
Our latest visit to the "Golf Capital of the World'' enabled us to see how things were working at three of the FGI courses. The answer? Everything was just fine at Grande Dunes, the King's North course at Myrtle Beach National and TPC Myrtle Beach.
King's North was really something special. Over the years I've played an estimated 30 courses in the Myrtle Beach area and King's North is now my favorite after playing my first round there. (Of course, I'll have to play the other 70 or so to provide a definitive answer – and I hope I'll be able to do that).
Arnold Palmer designed all three of the courses at Myrtle Beach National, with help from Francis Duane. King's North, which opened in 1973 but was re-designed by Palmer in 1996, has some special touches.  An island green at No. 3 is one. The bunkers on that hole also are a tribute to the state of South Carolina (they form an "SC") and No. 18 has an astonishing 43 bunkers all by itself. They don't impact play all that much, though.
The most interesting special feature at King's North is "The Gambler'' at the par-5 sixth hole. You've got a variety of playing options on this risk-reward hole, and it merits its claim as "The Most Unique Par 5 in All of Golf.''
King's North and TPC Myrtle Beach are both good walking courses, Grande Dunes not so much. The TPC layout, a Tom Fazio design with consulting help from Lanny Wadkins, opened in 1999. It includes the Dustin Johnson Golf Academy and many of DJ's trophies are on display in the clubhouse. Grande Dunes, a Roger Rulewich design, opened in 2001 and offers great views of the Intracoastal Waterway.