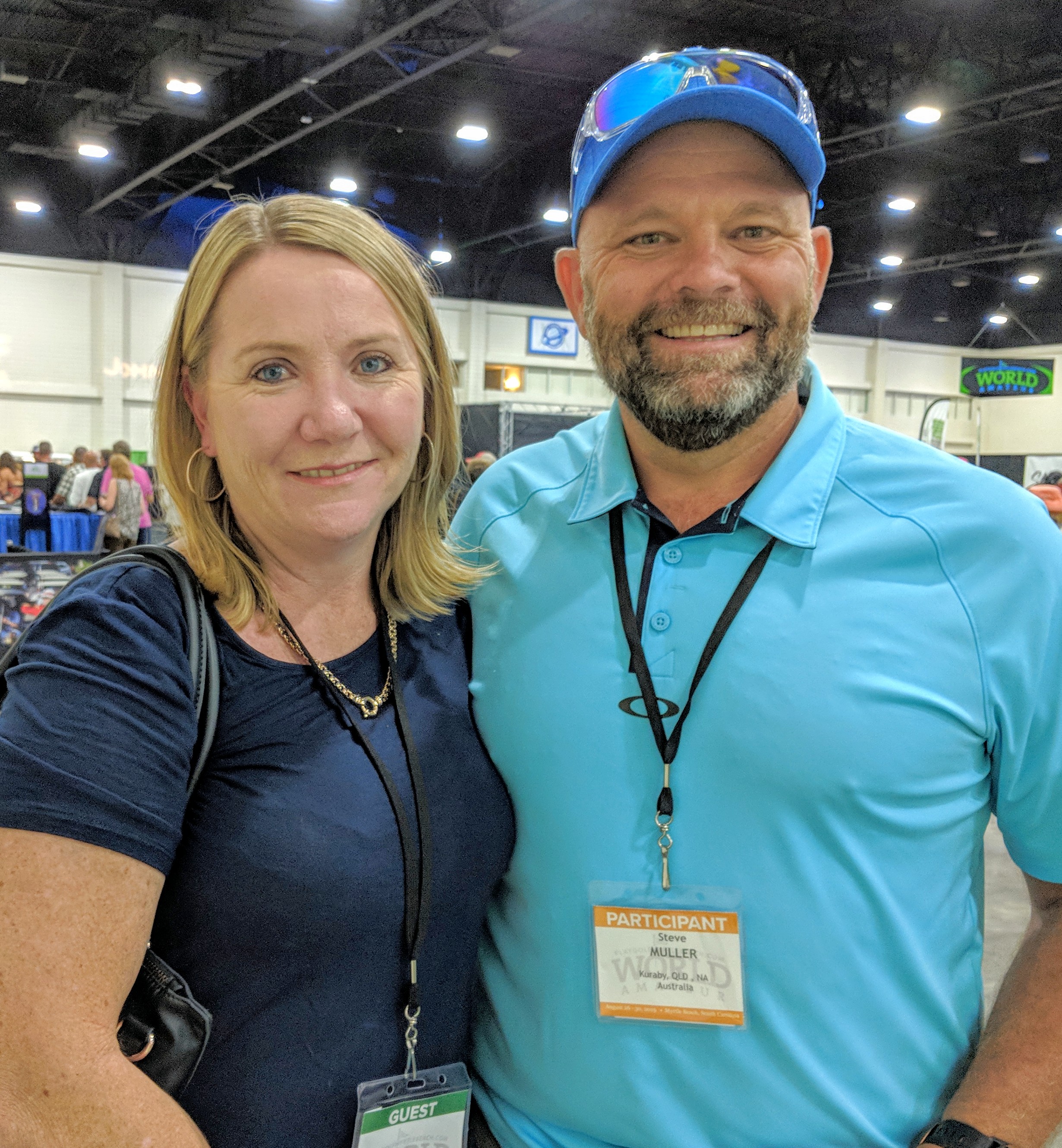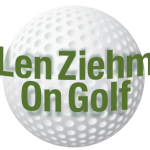 MYRTLE BEACH, South Carolina – This 37th Myrtle Beach World Amateur Handicap Championship has 161 international players among its 3,215 entries, and Steve Muller may have come the furthest to get here.
He is one of eight players from Australia in the tournament, and the only one from Brisbane. Oh, yes, he's also the only golfer in the field with a home course that has shark-infested waters.
Carbrook Golf Club is located on the Logan River in a suburb of Brisbane. Sharks started surfacing there after a flood several years ago. Now there's four or five of them.
"We're the only golf club in the world with sharks in its lake,'' said Muller. "If you hit it in the water at No. 15 you're not getting the ball back, and at No. 12 you can sometimes see them up close chasing other fish.''
Club members have embraced the sharks. They have their own version of the Shark Shootout challenge the last Wednesday of each month. The legendary "shark,'' Greg Norman, is from Queensland, Australia.
"Our Shark Shootout is pretty awesome,'' said Muller. "Greg hasn't played our course yet, but he's more than welcome to give it a go.''
Muller, who has a 13 handicap at Carbrook, was in 16th place in Flight 9 of the 49-and-under men's age group through two rounds. He arrived here with his Karen, his wife of 23 years. They have two children – a 21-year old son and 17-year old daughter in Australia. Karen is not playing in the tournament.
The Mullers spent 24 hours in transit to get to Myrtle Beach, thanks in part to a stopover in Los Angeles, but long-distance travel is nothing new for Steve.
"I work for an American company in Connecticut as its international sales director, so I travel the world,'' he said. "When I travel for more than a weekend I always play golf somewhere in the world.''
He's in his fourth continent in a four-week stretch for the World Amateur, having been in India, Australia and Europe previously. Getting his golf fix on the road isn't always easy. He's a left-handed golfer and clubs aren't always available when he needs to rent a set.
Though he lived in Cleveland from 2014-16 Muller had never heard of the Myrtle Beach World Amateur until he searched Google for tournament possibilities in February. He made travel arrangements for this one before entries were even being accepted.
"I googled `world amateur championship' to see what would come up, and there were quite a few,'' he said. "This one seemed the one most of the world would come to play in. No one from my golf club had heard about it, but there'll be at least four of us here next year.''
So, why go to all this trouble, expense and time commitment?
"It's golf. Why not?'' he said. "It's all amateurs. Let's see if an Aussie can win it.''
He's never played in an event remotely close to the World Am.
"The Queensland PGA runs like a mid-amateur for guys in my handicap division, but's it's nothing like this,'' he said. "It's just one golf course over two days.''
The week-long World Am experience has been a good one for the Mullers so far, as Steve has had some ideal playing partners.
"I've met some fantastic guys,'' he said. "The mates have been friendly, encouraging, supportive. I've exchanged numbers with a couple guys. Maybe it's just my accent, being from Australia, but I hope not. They're just been good blokes.''
There are some differences between golf in Brisbane and golf in the U.S., however.
"Golf in Australia is completely different than here,'' he said. "It's different grasses, different layouts. Here I have to hit at least one club longer than I would back home. And we measure in meters, not yards.''
The golf clubs are different as well.
"In Australia you have to be a member of a club to play golf.,'' he said. "They're all private clubs. And at mine the members own the club. That's a little different. Plus, the men and women are integrated in the tee times.''