PORT ST. LUCIE, Florida – The PGA Golf Club, with its four courses, has no trouble attracting golfers. There's more to the place than those four courses, however.
Most notably, there's the PGA Center for Golf Learning and Performance. This is where the really serious golfers hang out. Very few golf facilities have anything like it.
"We're not a driving range. We're a practice facility,'' said Patrick Brosnihan, the director of operations. "There aren't a lot of these facilities.''
There is only one bigger one than the PGA Golf Club's Center for Golf Learning and Performance. That's at Orange County National Golf Center & Lodge in Orlando, FL. It's spread over 45 acres and features a circular range that is the place to be on Demo Day, the traditional opening of the annual PGA Merchandise Show in January.
The PGA Center for Golf Learning and Performance is on just 35 acres but it has something its rival doesn't have — the official connection with the PGA of America.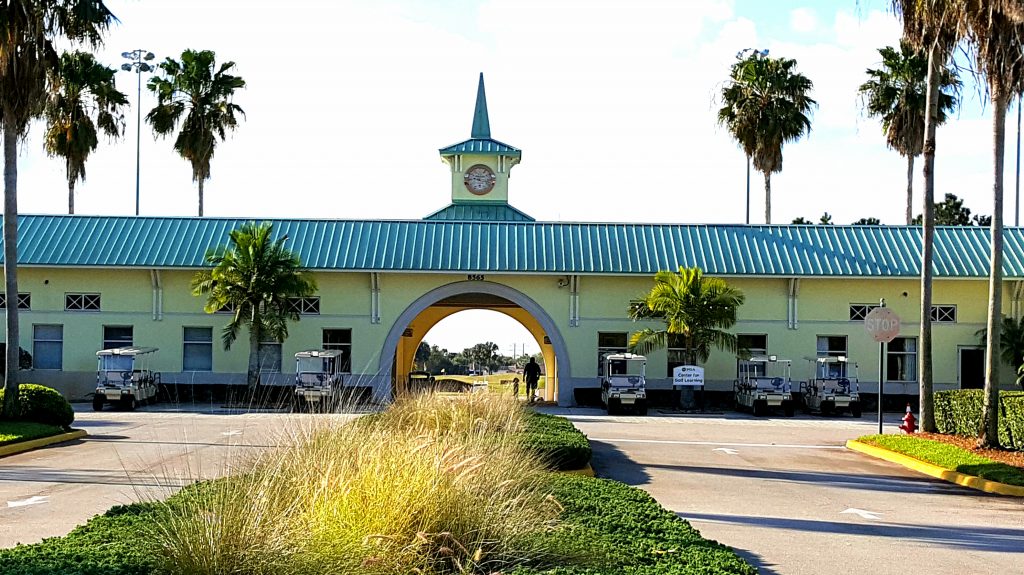 "I'm representing what the PGA badge stands for,'' said Brosnihan. "It's the biggest sports organization in the world.''
The PGA of America has 28,000 members and PGA Golf Club is their winter home. They wanted a practice center on the premises and got one about four years after the first two courses – then called North and South and now the Wanamaker and Ryder, both designed by Tom Fazio – had opened for play.
Dedication for the Learning Center was on Aug. 16, 2000, and the third PGA Golf Club course, the Dye, also opened that season. (The fourth, now called St. Lucie Trail, became part of the resort facilities in 2014 after existing as a private club for 26 years).
Many of those PGA members make good use of the Learning Center facilities, but for a variety of reasons. There's a lot to digest when you visit this place.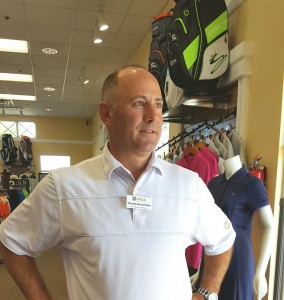 On one end of the property is the 23,650-foot square foot PGA Education Center. Opened in 2001 as a training forum for PGA apprentice professionals, it can accommodate over 400 students with its nine classrooms and 1,600 square-foot computer testing and club repair laboratory. Budding club professionals must go there to meet their certification requirements.
"You get eight years to finish,'' said Brosnihan "It reminds me of residency requirements for a doctor.''
The smaller building next to the Education Center is the Rotunda. It once housed a small museum of golf memorabilia but now is used for social gatherings.
Dominating the complex is the Learning and Performance Center and all that goes with it. Basically it's a golf park.
The indoor portion is dedicated to technology. There are two monitors devoted to club fitting. They can provide numbers relative to such things as launch and spin-rate. Want to see if the clubs you own – or are considering for purchase – are right for you? This is the place to go. All the top equipment manufacturers have their products available.
"You can't fit clubs without the numbers,'' said Brosnihan. "Eighty-five percent of golfers aren't fitted properly. I can understand why some people don't want to be inside. They want to see where the ball goes outside, but there's so much more technology inside. We want to get the (club-fitting) numbers first.''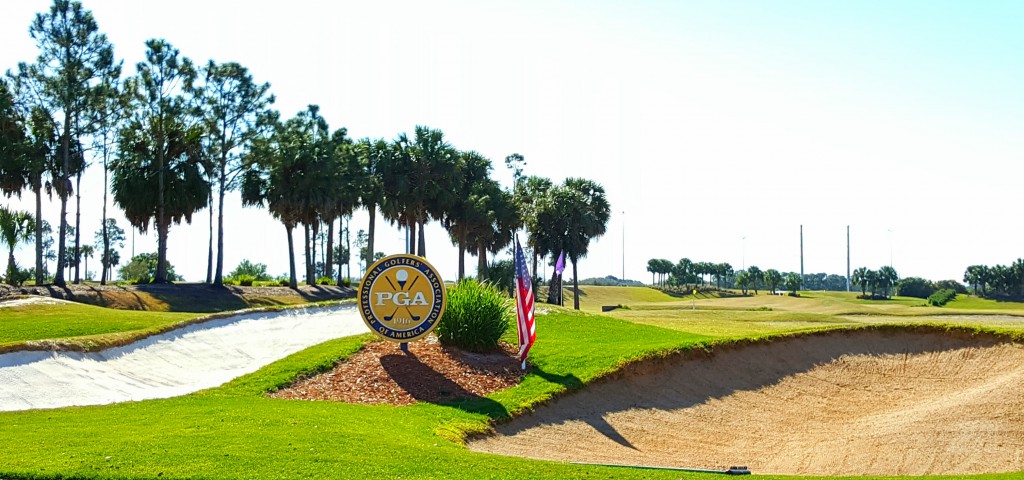 Video equipment as well as the fitness area directed by performance coach Tommey Lyons is also under the roof as is the club-repair operation, which works with between 300 and 400 clubs a week during the heart of the season. A golf psychologist isn't on the staff yet, but adding a mind coach is under consideration.
There are all sorts of options for instruction and practice options outdoors. Brosnihan's teaching staff is headed by lead instructor Jamie Fordyce and Billy Ore, who was working on the club-fitting side during our visit. There's also three independent contractors who teach there, headed by Nancy Quarcelino, rated among the nation's Top 100 teachers by Golf Magazine.
In addition to giving lessons, they put on a one-hour clinic every day but Sunday, with each focused on one segment of the game – pitching and wedges, driver and fairway woods, irons and hybrids, bunker and lob shots, chipping and putting.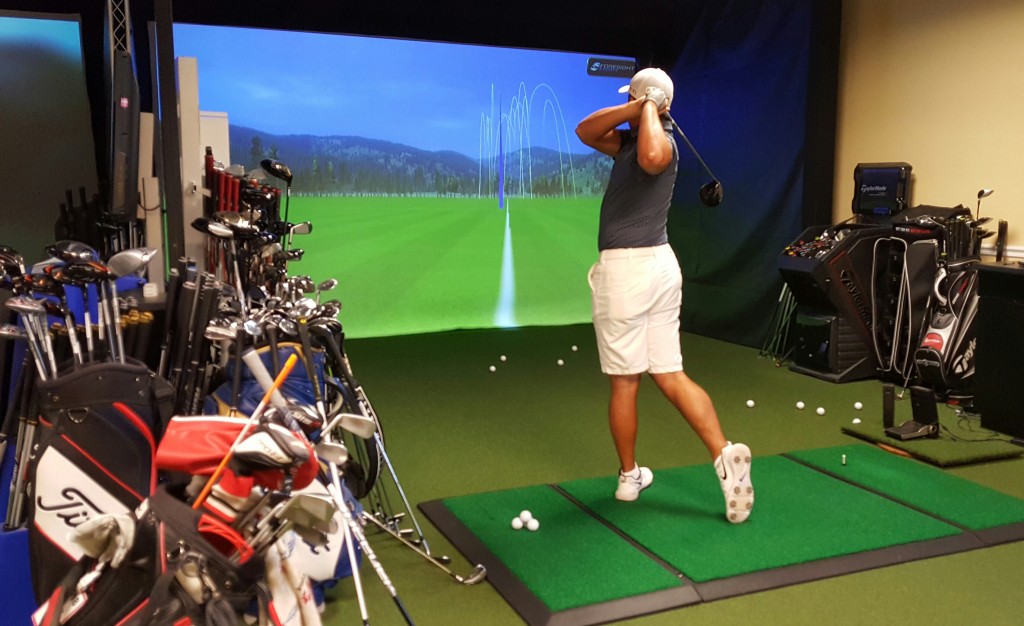 Their lessons can also be tailored to individual preferences. Individual, group, father-son, husband-wife — you name the type of lesson you want and the staff can fit your needs. There are also a wide variety of golf schools available as well as a Sports Academy that offers an eight-week program of activities that includes other sports as well as golf.
"It's whatever you want. We can create anything,'' said Brosnihan.
His mainstay staffers aren't the only ones giving lessons, though. About 80 PGA club professionals from other areas of the country rent private practice areas, called pods, on the back end of the facility and bring their students to Florida for more focused training than might be possible at their home clubs.
The facility will also be used by 20-25 college teams and six-10 high school teams during the winter months. They come to train and play in tournaments on the nearby courses. The most celebrated of the Learning Center regulars is also the youngest. Jessy "The Rocket'' Huebner, age 7, has won over 60 age group tournaments, most notably the 7-and-under division of the U.S. Kids Championship in 2016.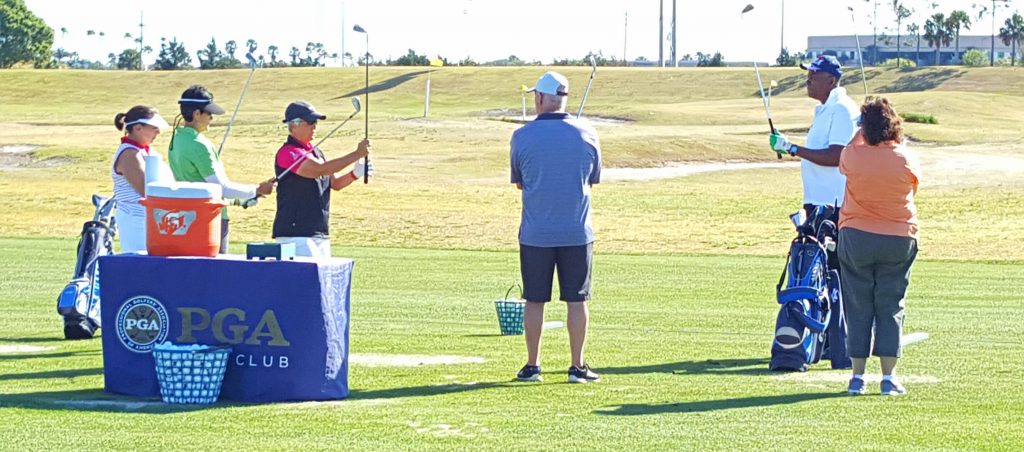 If you are looking for tour players, you won't find any at the Learning Center – with the possible exception of Jim Herman. While most of the many Florida-based tour players are based in nearly Jupiter, Herman worked at the Learning Center for years, still comes occasionally for Sunday games and has been given Lifetime member status.
Brosnihan admits that the Learning Center would be hard-pressed to stay alive without the nearby courses. They have driving ranges, but not the extensive facilities offered at the Learning and Performance Center. A challenge is getting the players using the courses that are just a mile or two away to test it out.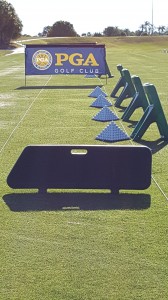 PGA Golf Club is more than halfway through an upgrading program that involves the courses and their clubhouses as well as the Learning Center, which has been somewhat restructured. Director of agronomy Dick Gray, recently named the TurfNet Superintendent of the Year nation-wide, created a new practice chipping area and the other areas were spruced up as well.
They include a 7,000-square foot putting green, built to U.S. Golf Association specifications, and over 100 full-swing practice stations. Movable canopies are available to facilitate practice even in rainy weather.
The bunker practice area once was billed as having specific types of sand in each bunker to accommodate players from all parts of the country. That claim is no more. Now they're just bunkers, though the color and texture of the sand varies.
"We did have all types of sand in our bunkers, but we couldn't guarantee what type of sand each one was,'' said Brosnihan. "We didn't want to mis-represent.''
And then there's the three practice holes at the far end of the facility. They're not always in operation but can offer an on-course experience for those wanting that after working at the other practice areas. Purchase of a one-day pass will allow you to do that.