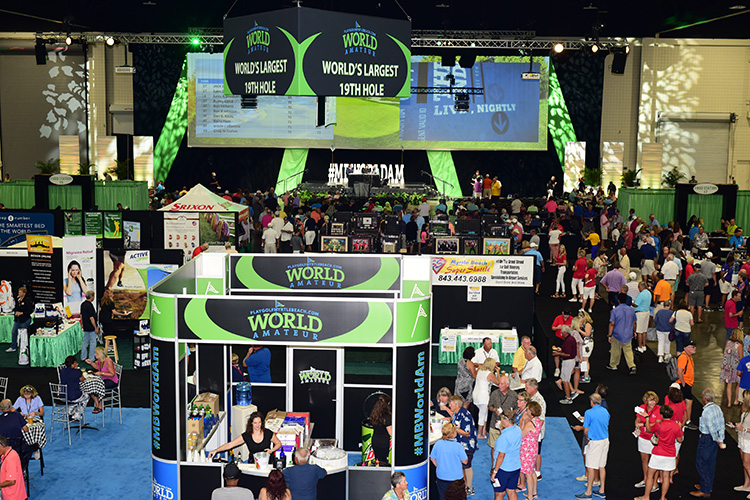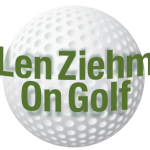 MYRTLE BEACH, S.C. — August might be the biggest month of the golf season – and not just because big professional events like the PGA Tour's FedEx Cup Playoffs are contested then.
The PlayGolf Myrtle Beach.com World Amateur Handicap Championship is different but every bit as impressive. It is older and has many more players. The 36th staging of the event tees off on 59 courses in the Myrtle Beach area. The entry count hit 3,226 for this year with entrants from 49 states (only Alaska is missing) and 20 countries.
There are 161 international participants with Canada leading with 51. The internationals have travelled approximately 500,000 miles to get here. As far as the U.S. states are concerned, South Carolina leads with 312 players and Florida has 307.
Myrtle Beach's big event consists of 72 holes on different courses for players in nine age groups, and there's also a "Just for Fun'' division and a Flight Winners Playoff at the Dye Course at Barefoot Resort to climax the competition on Friday. There are 67 flights in the first four days of the competition.
The handicap procedure is strictly supervised, and that's a big reason for the event's success. I know, because I've played in the World Am and am back again this year.
Not to be forgotten regarding this event's popularity is the World's Largest 19th Hole, a nightly feature at the Myrtle Beach Convention Center. The big party features music, food and beverages from a variety of Myrtle Beach restaurants and appearances by various Golf Channel personalities.
Tournament director Scott Tomasello calls the World Am "a bucket list event for recreational golfers.''
"The World Am is more than just a tournament to our players,'' said Tomasello. "It's an event. From what happens on the course to the World's Largest 19th Hole, the World Am becomes part of the annual calendar for our players.''
The World Am will also benefit the military. It'll come in the form of Royal Crown's Purple Bag Project, in which non-perishable items will be gathered and sent to deployed military personnel as a means of showing gratitude and support for their services.
Myrtle Beach's busy schedule doesn't slow down after the World Am. Nancy Lopez will be featured at the Mentor Cup on Oct. 26 at Tidewater Golf Club. It's a two-player team event (nine holes of scramble and nine holes of alternate shot) that benefits Gene's Dream Foundation. The Short Par 4 Fall Classic follows from Nov. 17-21 and the 51st George Holiday Memorial Junior Tournament is Nov. 26-30 at Myrtle Beach National.
Myrtlewood's Palmetto Course, in Myrtle Beach, is scheduled to re-open on Labor Day weekend. Architect Dan Schlegel has supervised a summer-long renovation project that includes the installation of Sunday Bermuda grass greens and the restoration to their original dimensions. That means there'll be an additional 18,00 square feet of greens space when the course re-opens. Changes were made on every bunker on the course as well.