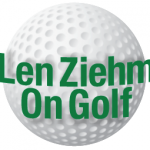 THOMPSONVILLE, Mich. – Crystal Mountain Resort started as a community ski area in 1956. Golf didn't come until 1977 when one of the owners, Bob Meyer, designed the first nine holes of what is now the Benzie Valley course.
That course became an 18-holer a year later, and Bill Newcomb, a well-established Midwest course designer from Indiana, started work on the Mountain Ridge course 15 years later . It was also built nine holes at a time, and the 18-hole layout opened in 1994.
It's understandable that skiing would come first at such Michigan locations. Even now, golf staffers at Crystal Mountain point out that the resort can get 4,000 skiers through in one day compared to only 400 golfers. The numbers speak for themselves.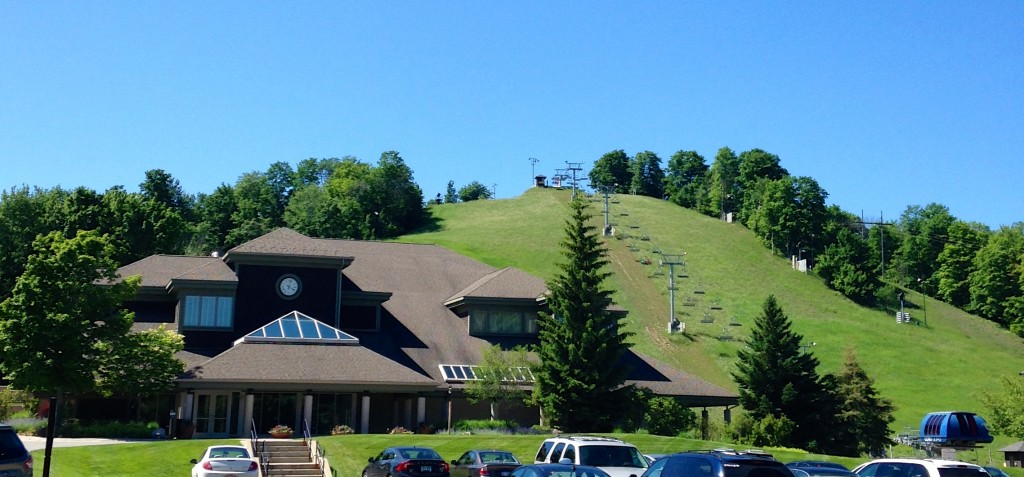 Still, while Crystal Mountain has maintained its status as one of Michigan's top ski areas, its golf has not been neglected by any means. That was underscored when owners Jim and Chris MacInnes were among the leaders in forming America's Golf Capital – a conglomeration of the top golf destinations in the state.
Twelve Michigan resorts are involved in America's Golf Capital, and some of the others have ski facilities, too. Their golf courses, though, are outstanding. That's what's important now.
In addition to Crystal Mountain, the other resorts in America's Golf Capital are Boyne Highlands in Harbor Springs, Boyne Mountain in Boyne Falls, Forest Dunes in Roscommon, Grand Traverse in Acme, the Inn at Bay Harbor, LochenHeath in Williamsburg, Manistee National, Otsego Club in Gaylord, Shanty Creek in Bellaire, Treetops in Gaylord, and Tullymore in Stanwood. Their properties include 33 top-notch courses. They are among the best of the over 800 public courses in Michigan. All have lodging on site except for LochenHeath, which has many such options nearby.
AGC is a marketing association that is working in collaboration with Fairways Golf to promote the facilities to international golf tour operators through a wide range of marketing efforts and technology initiatives. A new website, www.AmericasGolfCapital.com, has been launched with online booking tools and a global marketing campaign.
The concept of marketing this array of golf facilities beyond their traditional markets has been tried twice before, but never with this vigor, and there's bound to be some controversy involved. In declaring itself America's Golf Capital the Michigan golf destinations are challenging the warm weather destinations in Florida, California and Arizona.
I take the stance that longer seasons don't necessarily translate into better golf experiences. Michigan certainly belongs in the conversation when it comes to choosing a golf destination, and I haven't found a better one yet when it comes to seeking a variety of quality courses within close proximity of each other.
Each of the AGC courses presents their own unique golf experiences. Take the two at Crystal Mountain, for instance.
Benzie Valley doesn't have a famous designer but it does have the toughest opening hole I've ever played – a double dogleg par-5 with water and woods left and right – and fronting the green as well. It may be the only opening hole in the country that is also that course's No. 1 handicap hole.
Brad Dean, who has been director of golf at Crystal Mountain for 21 years, says there had been thought given to switching the nines in an effort to ease golfers into the round but No. 10 is no piece of cake, either. It's a long par-4 with a demanding uphill tee shot.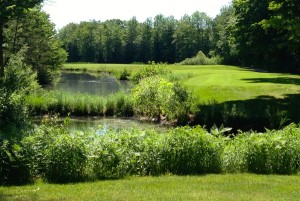 Don't get the idea that Benzie Valley is one of those brutal tests, though. It's a fun layout kept in great condition (especially the greens) by superintendent Jason Farah, whose work resume includes a stint at Oakland Hills – Michigan's most famous tournament venue.
Crystal Mountain's other course, Mountain Ridge, is its preferred tournament course. It's been the long-time home of the Michigan Women's Open, one of the very best events in the country of that type for top level pros and amateurs.
An especially nice feature of Crystal Mountain is the proximity of the lodging to the golf. Our stay at Kinlochen was in the same building that housed the pro shop servicing both courses.
Another plus in going after the golf options that a ski facility offers is the availability of more dining and other entertainment or recreational options on site. Thistle Pub & Grill, also located at Kinlochen, provides a unique — and very tasty — menu while Wild Tomato is a breakfast hotspot.
Crystal Mountain. In addition to the usual golf amenities, offers packages for fishermen and the Michigan Legacy Art Park is worth – at the very least – a casual walk for the sightseeing. There's also a strong family atmosphere with such activities as mountain biking, Paintball, Disc Golf, basketball, a climbing wall, zip line, alpine slide and water sports available.
Not only that, but Crystal Mountain is moving ahead with a $10 million expansion project that includes a 27,000 square foot addition to the Inn at the Mountain.