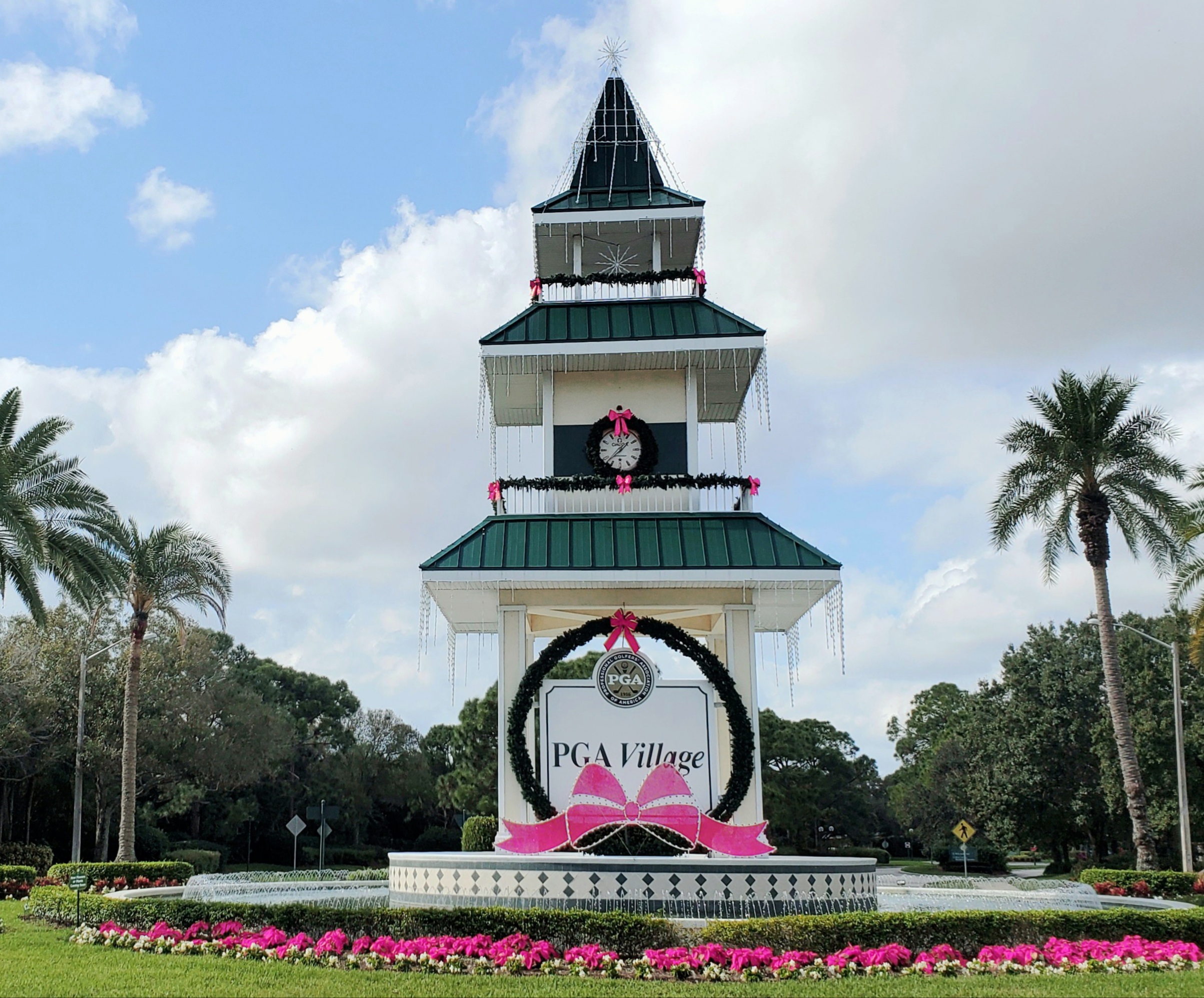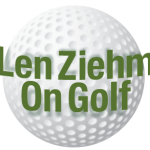 First of all, HAPPY HOLIDAYS to all of our traveling golfers from our place in Florida's PGA Village.
We are now in the heart of the holiday season and we hope that all our friends will enjoy these days to the fullest. Golf travel wasn't so easy in this pandemic year, but we're sure that better days are ahead. Len Ziehm on Golf wanted to remain on your radar when it came to providing the latest from travel destinations. To do that we have made three driving trips in 2020, visiting seven states after the pandemic clicked in big-time on March 12.  Spending 37 days on the road for those jaunts isn't much, compared what we've done in our previous 10 years driving around the country to report on golf travel. We have one trip, albeit a short one, remaining in 2020.  Next week we'll be going to Sebring, Florida — a great place for golfers who want to play a lot and still enjoy the many benefits that a small town offers.
IN THE MEANTIME, here's updates from some of our favorite places that we visited recently.

DESPITE THE problems caused by the pandemic there were three big stories in the world of golf travel in 2020.  Two involved long-famous destinations, the other a Texas town that is certain to become one.
Back in the day Ohio's Firestone and California's LaCosta were among the very best PGA Tour stops.  Firestone, a long-time private club, hosted big tournaments since the 1950s and LaCosta was on the pro tour calendar from 1968 through 2007 before focusing on resort play.
Now things have changed.
Firestone, now open to non-members, is offering stay-and-play packages, and LaCosta, with its 36 holes, is back in the tournament business – or at least it will be soon.  Following a renovation of its Champions Course by Gil Hanse – the game's hottest architect at the moment, the resort will host the NCAA Division I men's and women's championships from 2024 to 2026.
We've been to both places, but not in recent years.  I've played the Firestone courses and reported on tournaments there.  LaCosta was a key part of a five-week driving trip through western states in 2015 that included stops at prominent destinations in California, Washington and Arizona.
LaCosta was a name from the past even back then.  It had hosted 25 PGA Tour events and two LPGA tournaments in those more high-profile times.
From 1968-98 it was the site of the Mercedes Championship – also known as the Tournament of Champions. Tournament rounds consisted of nine holes on the Champions Course and nine of the Legends Course, and a great list of champions included Gary Player, Jack Nicklaus, Johnny Miller, Tom Watson, Lanny Wadkins, Phil Mickelson and Tiger Woods. Then that event moved to Hawaii.
LaCosta wasn't tournament-starved for long. A year later the Accenture Match Play Championship, a World Golf Championship event, moved in and was staged there until 2006 (minus one year when the event was played in Australia in 2001). Then it moved to Arizona.
In came the LPGA with its Kia Classic, in 2011 and 2012, but then it switched to Aviara, another  course in the Carlsbad, Calif., area.
Losing those big ones was a blow to the resort, which had been taken over by the Omni hotel chain. LaCosta celebrated its 50th anniversary while we were there and Champions, originally designed by Dick Wilson, was notable for its steep bunkers (78 had been put in during a redesign for the WGC arrival).  Now Hanse and partner Jim Wagner will begin another upgrading with the NCAA Championships in mind.
As for Firestone, it was the site of such biggies as the World Series of Golf, three PGA Championships, the WGC Bridgestone Invitational and – most recently – the Bridgestone Senior Players Championship. Its underdoing a renovation, too, with 18 bunkers being removed from the Fazio (formerly West) Course and the remaining 51 being reshaped and enhanced by the Better Billy Bunker system to improve drainage.
There's also been a management change. Jay Walkinshaw, who held management positions at –among others – California hotspots Olympic Club and  Pebble Beach, is now the general manager and Tommy Moore is the new director of golf.
A potentially bigger splash  is being made in Frisco, Tex.  The PGA of America announced it was moving much of its headquarters there from its long-time home in Palm Beach Gardens, FL. The PGA is making big plans for the facility in Texas, and the first two of its courses there – the East, designed by Hanse, and the West, designed by Beau Welling — are almost finished.  They won't be open for a while, however, as the PGA wants to a full year for the courses to grow in  and maintenance practices established.
The projected opening for the courses is June of 2022 and the first tournament scheduled in Frisco is the Senior PGA Championship in 2023.
MORE TIDBITS, FROM HERE AND THERE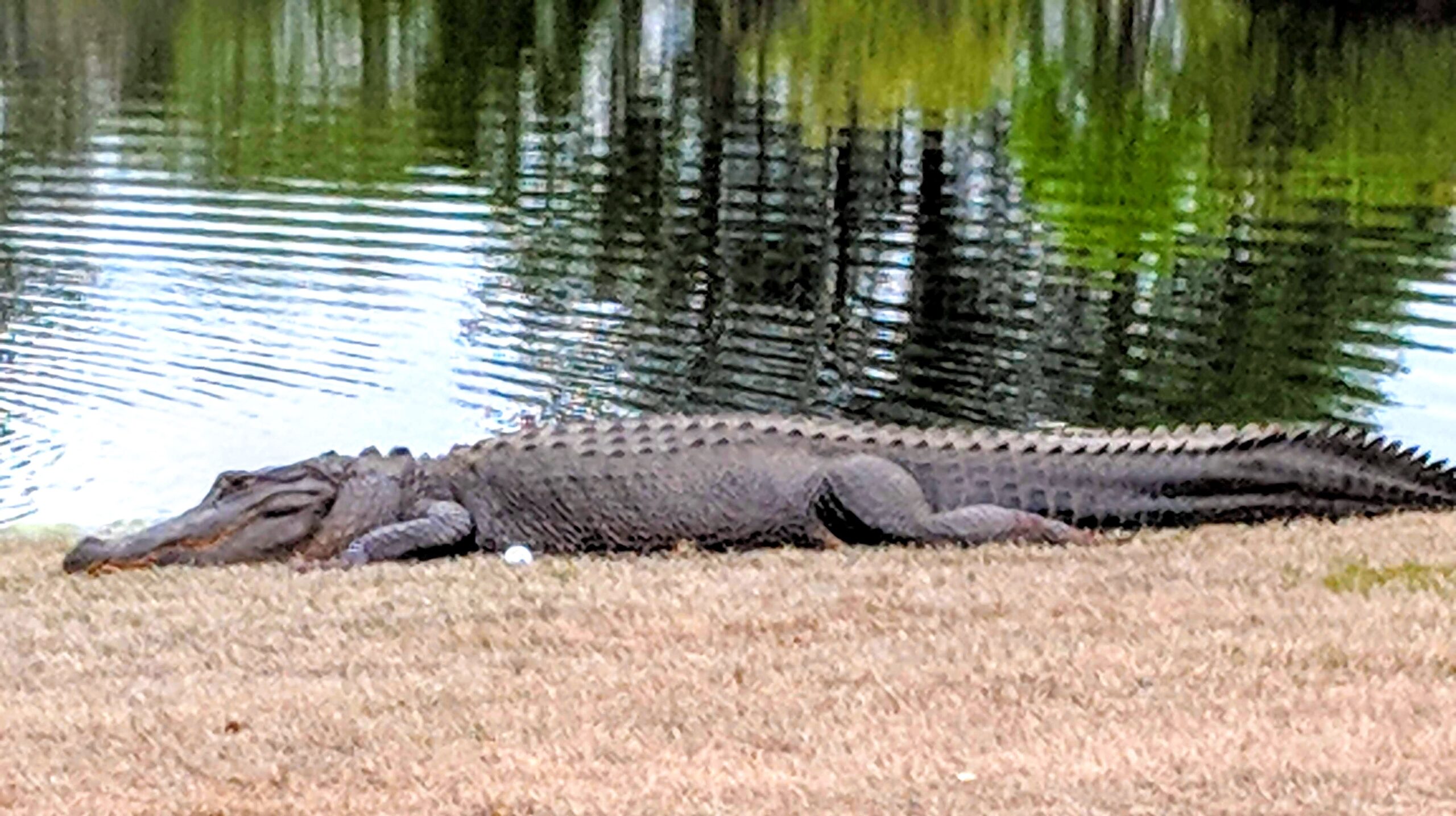 MYRTLE BEACH, S.C. – As always, lots is going on in this golf mecca. The Myrtle Beach Preseason Classic, a two-man 54-hole team event, will tee off on six courses from Feb. 1-3.  The 150-team field is already full…..The March Championship has a new name.  It's now the World Amateur Q School….Three-time World Long Drive champion Sean Fister is now on the staff of the Dustin Johnson Junior Golf Academy….Mystical Golf, which has three courses (Man-O-War, The Witch and The Wizard), has overseeded its layouts with Ryegrass and that means wall to wall emerald green fairways, rough and putting surfaces as opposed to the usual dormant brown conditions found on most courses during the cold weather months.
STREAMSONG – KemperSports has expanded its role at this three-course central Florida destination. The Chicago-based group has been involved with the Streamsong golf operation since the resort was launched in 2012. Now Kemper will manage all resort operations.
PINEHURST, N.C. – The U.S. Golf Association and Kids Golf Foundation both announced they're setting up headquarters in this golf hotbed, but there's more. The Dormie Club is getting a 16,600-foot clubhouse, a stand-alone pro shop and 15 cottages to enhance its Bill Coore-Ben Creshaw designed course. Improvements have been made to the course, too.  All the projects are to be completed by June, 2021.
BANDON DUNES – Oregon's very special facility has announced its championship events for 2021.  The Bandon Dunes Cup is May 2-5, the Golf Digest Open June 6-9, the Links Championship June 27-30 and the Fall Match Play Oct. 20-23.
BARTON CREEK – This Omni resort and spa in Austin, Tex., will host the PGA Professional Championship – the world's largest all-professional event – on its Fazio Foothills and Coore-Crenshaw courses in April of 2022.
EAGLE RIDGE – Illinois' premier resort has won the Stella Award from North Star Meeting Group for the second year in a row.  Its Gold award  in the regional hotel category honors the "Best Golf Resort in the Midwest.'' Eagle Ridge has four courses, headed by The General.  The resort's attractions also include the new Highlands Restaurant and Lounge 289.