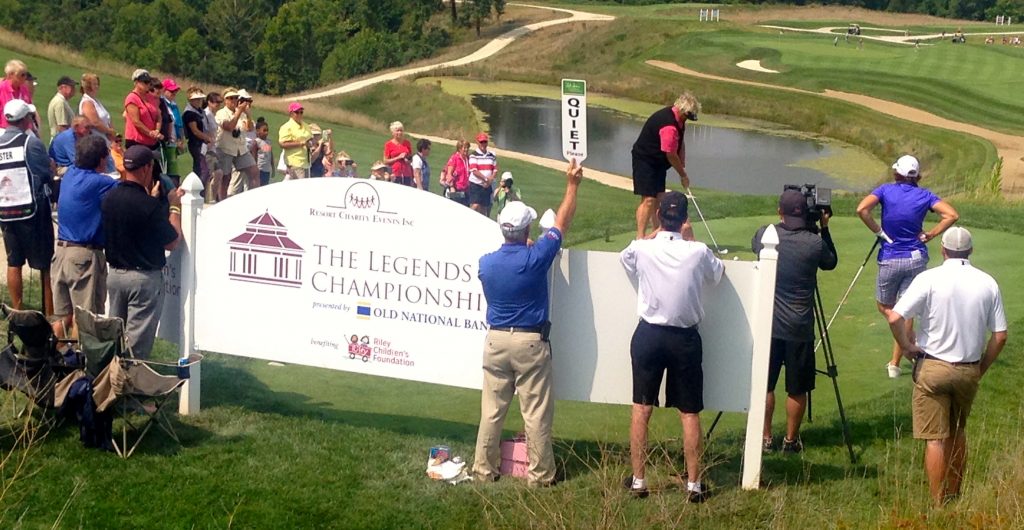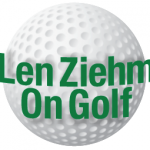 FRENCH LICK, Ind. – Sunday's final round of The Legends Championship is loaded at the top of the leaderboard with eight players within one shot at the top of the leaderboard.
That select group includes a recently named World Golf Hall of Famer (Dame Laura Davies), a recently-named Legends Hall of Famer (Rosie Jones), the current U.S. Solheim Cup captain (Juli Inkster) and the first winner of The Legends Championship in 2013 (Canadian Lorie Kane).
Defending champion Laurie Rinker is four shots back in a tie for 19th place and needs a great round on Sunday to climb the leaderboard. Last year she produced a 66 under a similar set of circumstances at the Pete Dye Course at French Lick Resort.
"If someone (among the top seven in the first round) can go out and shoot 66 or 67, that would be hard to beat,'' said Davies, one of three co-leaders after Saturday's round. Davies, Inkster and England's Trish Johnson all shot 1-under-par 71s.
Wendy Doolan, Christa Johnson, and Maggie Will join Jones and Kane at par 72.
Jones, coming off an emotional induction ceremony for The Legends Hall of Fame the night before, will likely be more relaxed for the final 18.
"I was more worried about my speech than my putting before this week,'' she said. "Now that that's over I can concentrate on what happens on the golf course.''
The other 57 in the field should beware of Jones. She said as much to conclude her induction speech on Friday night.
"When you go out of the dinner telling the girls to `Watch their backs,' I kind of set myself up,'' said Jones. "but I was able to back that up with a decent round, and I feel I'm right there.''
So is Inkster, who played well despite having to concentrate on her captaincy duties for next month's Solheim Cup matches in Germany.
"Every night there's something I've got to do,'' she said, "but it's been very fun. I'm enjoying the journey. It's stressful, but I'm looking forward to getting it going.''
Though she's tied for the lead, Inkster called her first round over the rugged Pete Dye Course "very sloppy.''
"You've got to hit the fairway. That's the key,'' she said. "The speed on my putting wasn't very good. I've got to clean that up before tomorrow.''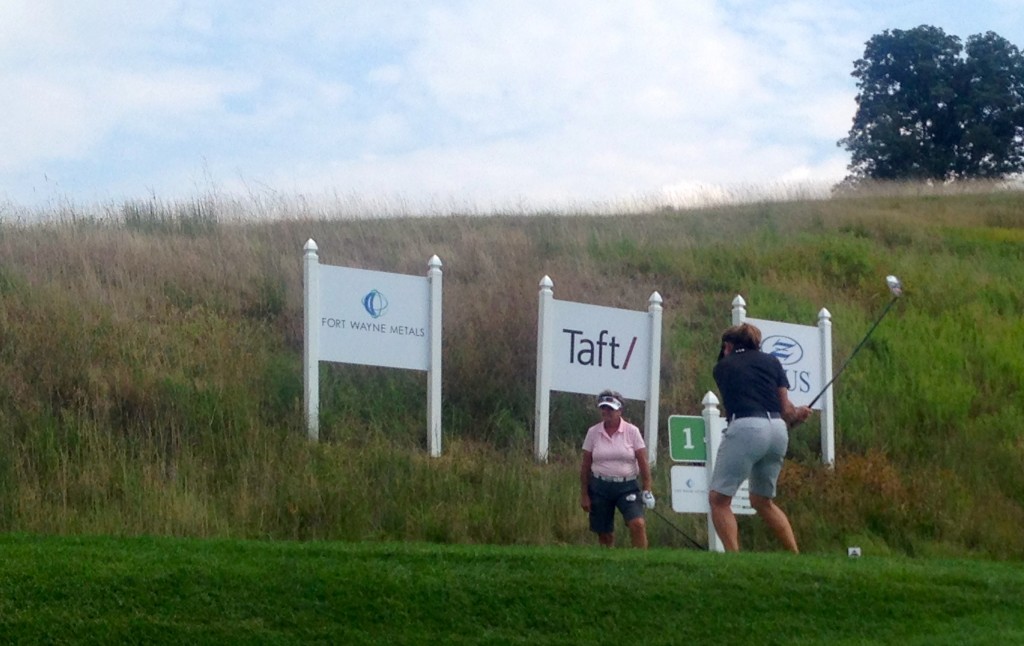 Trish Johnson, winner of the Scottish Open just a year ago, finished strong Saturday and was the first to post a score under par. She did it by putting a 9-iron from 130 yards to three feet for a birdie at No. 17 and then two-putted the par-5 18th for a concluding bird.
"There were some real tough pins,'' she said, "though the course played a lot softer than it had before. I hit the ball really well, and you needed to do that.''
The tournament within a tournament for Super Legends, players 63 and older, isn't quite as top-heavy on the leaderboard. Jan Stephenson, playing her first event as a Super Legend, shot a solid 73 to take a two-stroke lead over Judy Dickinson. Jane Blalock, last year's Super Legend winner, is four shots behind Stephenson. The Super Legends played a slightly shorter course that the others in the field.
"I felt since I was a Super Legend I could shoot low because you hit a lot of wedges,'' said Stephenson, "but there were also a lot of blind shots.''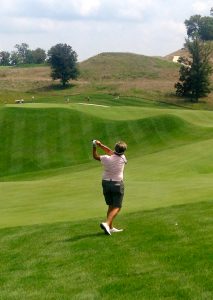 Stephenson, who is also introducing her new brand of wine at the tournament, was excited about turning 63 and eligible for the senior division.
"I feel like a rookie. It's a powerful feeling, and that's great,'' she said. "I'm excited about it. Maybe I could make more money the other way (in the regular Legends competition), but I really want a trophy.''
Blalock, who plays in just three tournaments a year while running the Legends Tour as its executive director, played a solid 10 holes and than ran a 30-foot putt off one of the super undulating greens.
"I had 30 feet coming back. That unnerved me a little,'' said Blalock. "But I'll have a refreshment and think about it. I won't practice. I was nervous most of the day, but I'm just as competitive and feisty as ever.''
Sunday's schedule calls for play beginning off both the Nos. 1 and 10 tees at 8 a.m.