The lenziehmongolf.com website is proud to announce a sixth partnership agreement – and this one is much different than the other five.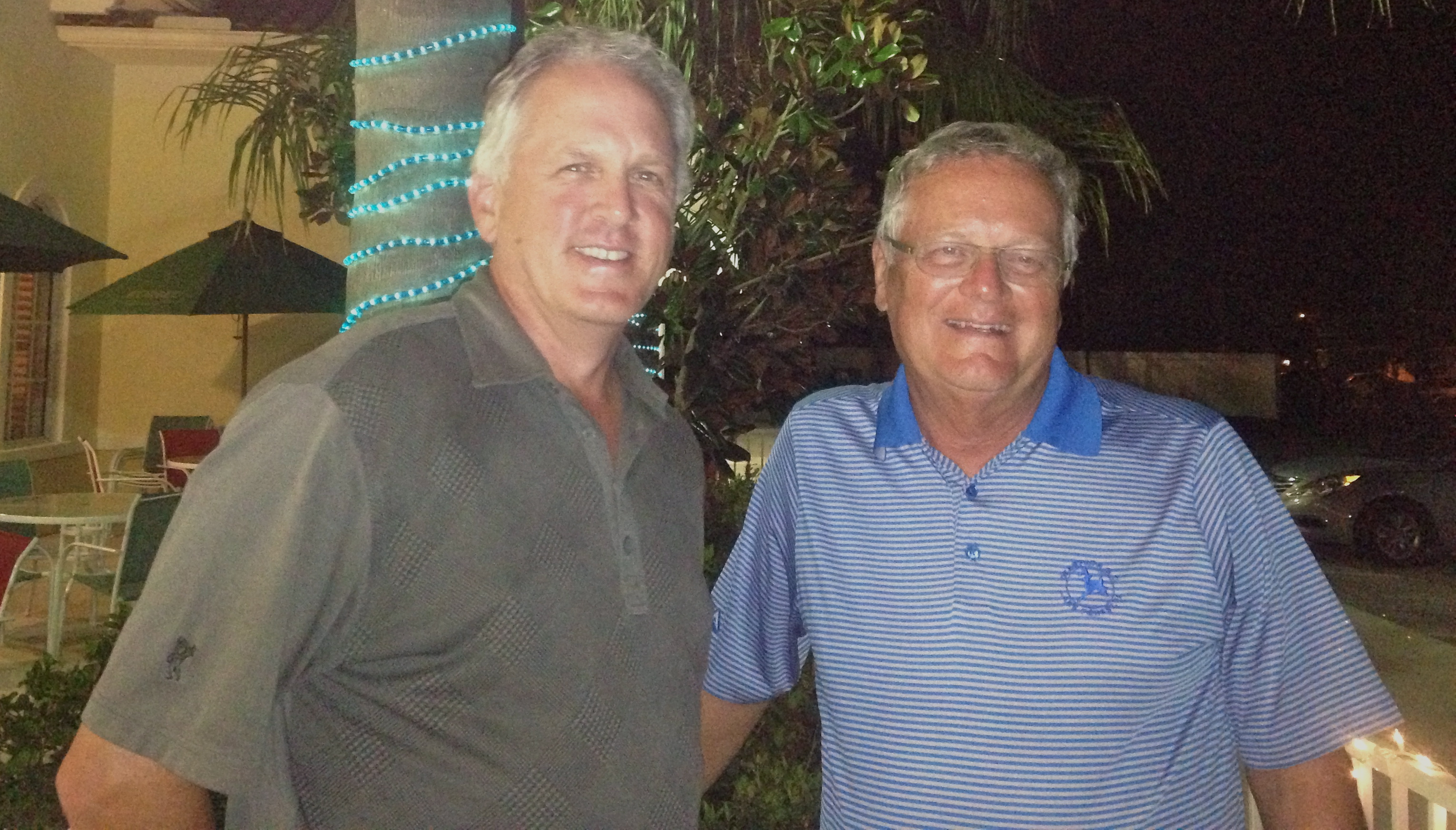 Dave "Links'' Lockhart (left), who has worked for over 20 years in the golf media business and created three award-winning golf TV shows, is bringing his LinksVideo.net to a golf promotional effort that includes Rory Spears' Golfers on Golf, Tim Cronin's Illinois Golfer, Cheryl Justak's Golf Now! Chicago, Brian Weis' GolfTrips and Bruce Stasch's Hackers Central.
Spears and Cronin provide regular reports on developments in the sport. Golf Now! Chicago and Golf Trips focus on travel destinations and Hackers Central functions as a course rating service with features mixed in.
While Spears also hosts a golf radio program, Lockhart is the only partner operating on the broadcast side in television. He currently produces Chicago District Golfer TV for the Chicago District Golf Assn. on Comcast SportsNet. Also a well-versed writer, Lockhart has done video work around the world and also has served as on-camera talent.