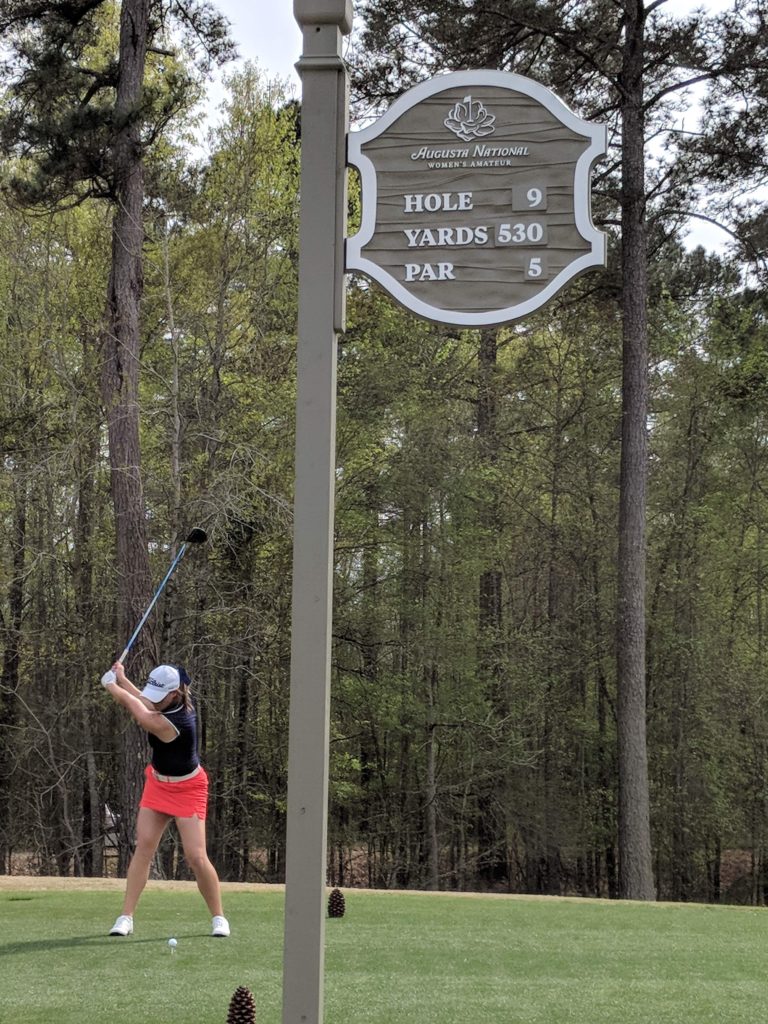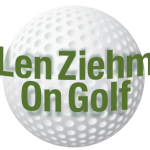 EVANS, Ga. — The 30 women who will be the first to compete on Augusta National's famed course were decided on Thursday. NCAA champion Jennifer Kopcho, the Wake Forest senior and No. 1 in the Official World Amateur Rankings, headed the list after playing two rounds at Champions Retreat in 5-under-par 139.
Champions Retreat, a private club that has one nine designed by Arnold Palmer and the other by Jack Nicklaus, was the warmup site for the ground-breaking tourney's grand climax – the final 18 on Augusta National on Saturday.
All the select players in the international field will get in a round on the famed course today. For the three players with Illinois connections among the 72 invited by Augusta National that will be the end of their tournament road. None came close to making the 36-hole cut.
Illinois junior Tristyn Nowlin tied for 52nd after posting a 76 on Thursday. She was 9-over-par for the tournament and six shots shy of the cut line. Northwestern senior Stephanie Lau tied for 69th after shooting an 81 on Thursday and Missouri junior Jessica Yuen, from Bolingbrook, had an 82 and tied for 71st. None were happy about bowing out of the competition without playing the final round.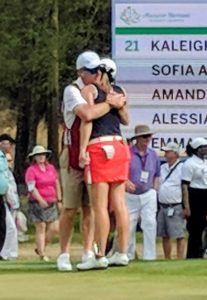 "I have to keep in mind that it was special to be part of something historic and play a small part in it,'' said Lao, who was named the Big 10 Women's Golfer of the Week on Wednesday off on her performance in last week's Arizona State tournament. She shared medalist honors in that one and will leave on Saturday for Northwestern's next tournament – the Silverado Showdown in California. It tees off on Sunday.
Lao will enter the professional ranks after Northwestern's season is over and she looks on the Augusta experience as only a minor setback.
"I just try to look at it on a micro level and a macro level,'' she said. "On the macro level I have to remember the big picture. On the micro-level, it's still golf at the end of the day. I'm just trying to hone my skills and enjoy it as long as I can.''
Nowlin is also off to a college event, the Clemson tournament, on Saturday after getting in her first competition of 2019 at Champions Retreat. She had been recovering from February wrist surgery until being cleared to play to weeks ago.
"I'm very glad to be back in competition,'' she said. Her Illini team still has the Big Ten tournament and NCAA eliminations coming up.
Yuen's Missouri team is doubtful for the NCAAs based on its current ranking but that could improve if the Tigers do well in the Southeastern Conference tournament. Like Nowlin, Yuen has battled a wrist injury and received her ANWA invitation only last week after another player withdrew because of injury.
"I wasn't fully aware of this tournament until I got here,'' said Yuen. "It's huge, bigger than the U.S. Amateur.''
At first, though, she wasn't sure she should go because her game was struggling
"I'm glad I got the phone call,'' she said. "I earned my way in, and my coach said I had to go. Playing here has been great. I'm so honored to be here.''
Kupcho has either led solo or shared the lead throughout the first 36 holes. Her first bogey didn't come until the 31st hole and she is still without a three-putt. Her lead, however, is only one shot over Mexico's Maria Fassi.